Candy buffets are the latest and greatest in parties and social events. This easy way to provide treats for your guests has taken society by storm.
There are many unique and fun ways to stage your candy buffet. Follow these easy tips to make your buffet unforgettable.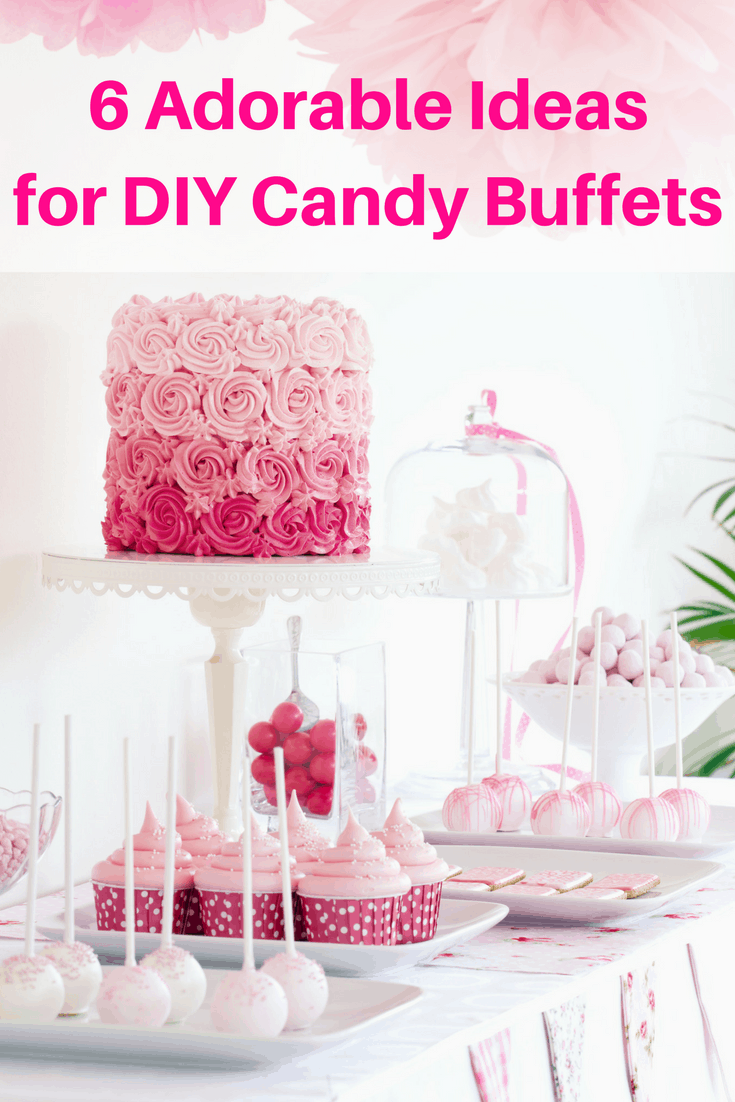 While your candy buffet will be a unique DIY project, there are a few basics that apply to every candy buffet. You will need:
Candy
You will probably want candy bought in bulk for value. A supplier like Sweet Services is in order. Your supplier will have traditional candy as well as some candies that you do not see in stores.
Budget
Set your budget before you begin. This allows you to purchase candy and make decorations with the costs in mind.
Theme
Your theme is reflective of the event you are celebrating. Even if you are not hosting a traditional party such as a birthday or wedding, you will need a theme.
The theme will include your color selections. Choose 2 or 3 colors and stay within the hues of these color choices.
Containers and Miscellaneous
You will need a variety of shapes and sizes to hold candy.

Table or other items to stage the buffet

Decorations
These are the basic needs. How you put these items together is what makes your candy buffet unique and wonderful.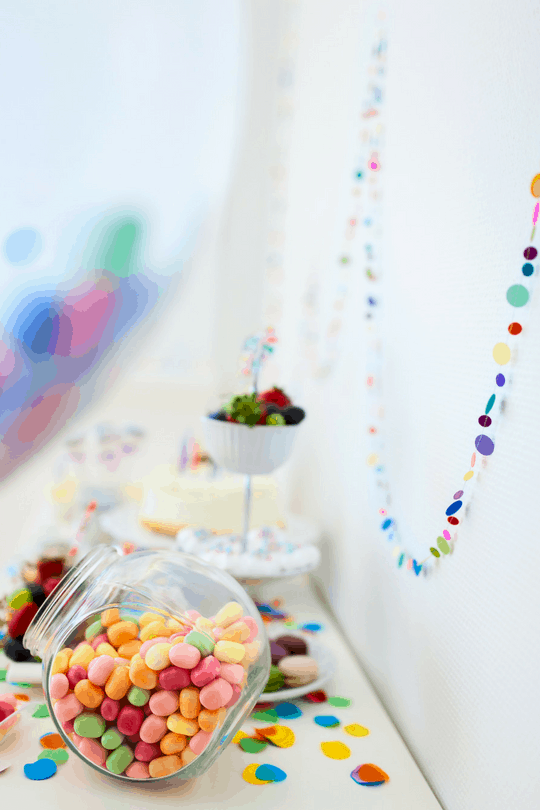 6 Adorable DIY Candy Buffets
Vintage
Set your buffet up in a vintage style using black and white. Use old-fashioned-looking jars and vases for containers. Use a black and white table covering and backdrop.
The centerpiece can be a black and white framed photo of the guests of honor or a chalkboard with wording added, "Sweets" or "Candy Bar," are good choices.
While your black and white theme is primary, add another color for eye appeal. Red is a great choice because peppermint balls, suckers, and rock candy are available in red and are vintage choices.
However, you can use the color of your choice.
Candy Bar – Bar
Set your candy buffet up to mimic a real bar. Use various types of cocktail and wine glasses to hold candy. Plastic wine glasses or shot glasses are great for taking home favors.
Use wine bottles with candles melted on the top for decoration. Add some pretzels to the bar for a bit of salty goodness.
Beach Bar
Set up your buffet for summer fun. Use plastic buckets to hold the candy and the plastic shovels as scoops. Beach towels make a great backdrop. Sand toys, flip-flops, and sunglasses make cute decorations for the table. You can use small solo cups for goodie bags.
Ladder buffet
A paint ladder with shelves built in to hold paint, or a ladder with three boards stretched through (widest on the bottom, going to narrowest on the top) is a great substitution for a table.
Whether you use a ladder that is painted or a rustic ladder, the wow factor is evident when you stage your pretty candy. Use cans for your containers, and group each rung in a particular color.
A backdrop with splashes and specs of color brings your paint party together.
Bugs!
Create a pretty and fun bugs theme table. Your props can be butterfly nets, mason jars, and fireflies.
Create your fireflies by stringing twinkle lights through the branches of a tree or attached to a midnight blue cloth hung from a rod behind the buffet.
Use gummy bugs, worms, suckers with eyes, and other bug-related favors. Almost any candy can have a bug look with some sugar eyes or pipe-cleaner legs.
Princess Please
A princess-themed candy buffet is perfect for a little girl's party, a baby shower, or even a wedding.
Use white tablecloths and a rod behind the table, criss-cross a canopy made of sheer fabric.
Add glitter, ruffles, and even feathers for a glamorous touch.
Contrast your candy colors of pinks, whites, silver, and gold.
The candy containers should be clear. Use lots of glam on this table for a dreamy candy buffet.
Other ideas
Candy buffets can be whatever you want them to be.
Sports themes, superhero themes, holiday themes, back-to-school, spring break, or any gathering can have a candy buffet made specifically for the event.
Do not limit yourself, if it holds candy it can be used, Mix and match ideas and trade supplies with other candy buffet designers.
You may also like: