When I was a little girl, wild blackberry picking was a thing. Once school was out for summer, we'd head to the blackberry patch and load up on those juicy purple-black drupelets. My mouth would water at the thought of Mom's Blackberry Cobbler.
To this day, Blackberry Cobbler remains at the very top of my favorite desserts. I like to take it out of the oven, let it cool for just a couple of minutes (so it won't burn my tongue), and serve it with a big scoop of vanilla ice cream.
When the ice cream hits the warm cobbler, it slowly begins to melt and the taste is indescribable. The textures of crunchy, creamy, sweet, and tangy mingle together to deliver the perfect bite.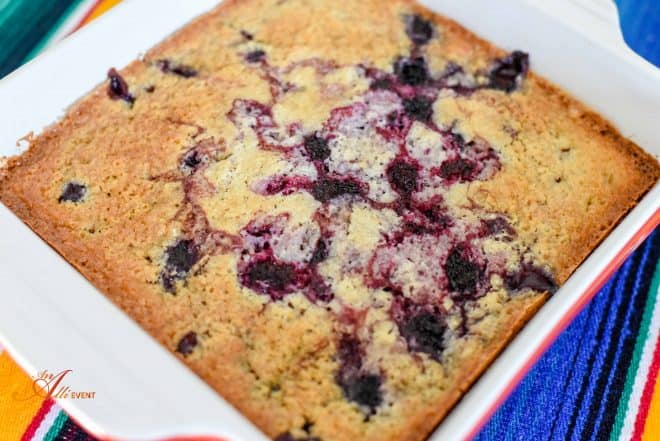 These days, when I make Mom's Blackberry Cobbler for my family, there are never any leftovers. Ever. And everyone asks for their cobbler to be served a la mode.
Premium vanilla ice cream is a must. Whipped cream just doesn't cut it for this dessert.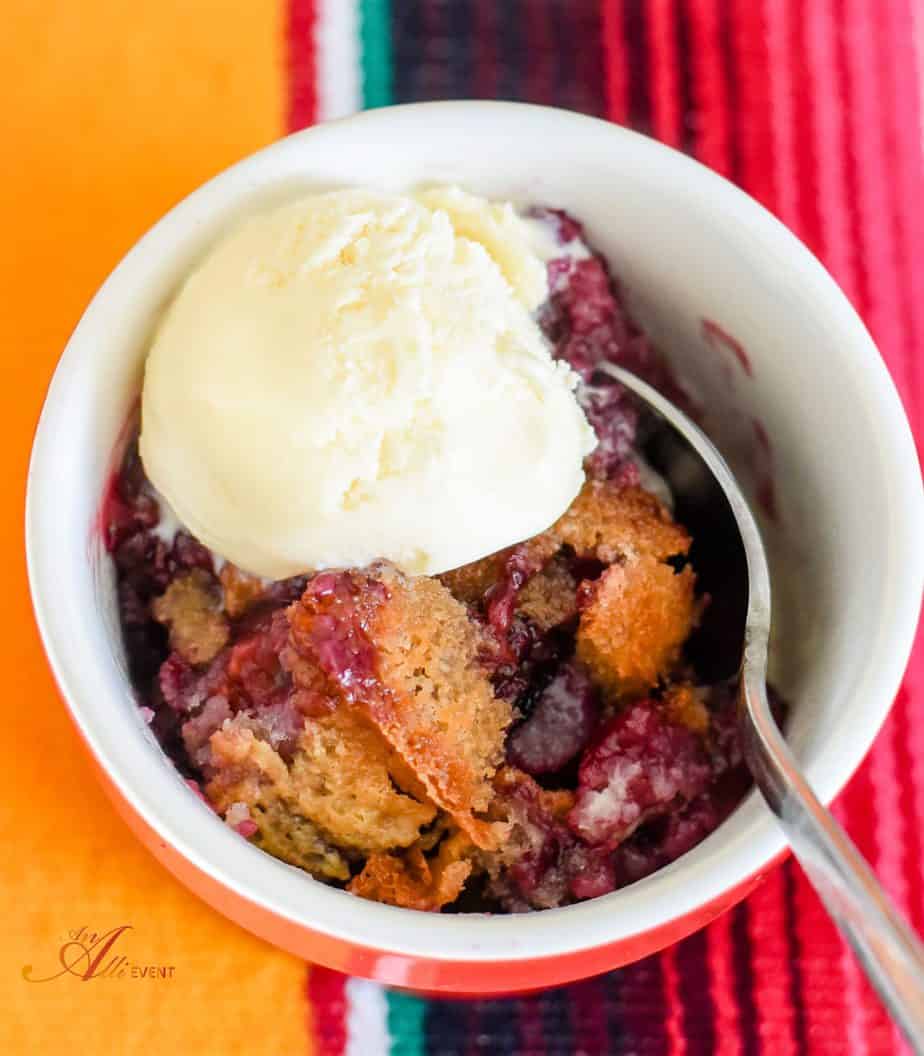 The beauty of Mom's Blackberry Cobbler is that the crust can be used to make any fruit cobbler. I use this same recipe to make a peach cobbler. Mom's peach cobbler was always out of this world good and so is mine.
I'm sure you'll find this recipe in any good church cookbook. I've seen several variations of it throughout the years. Of course, mom's is my favorite.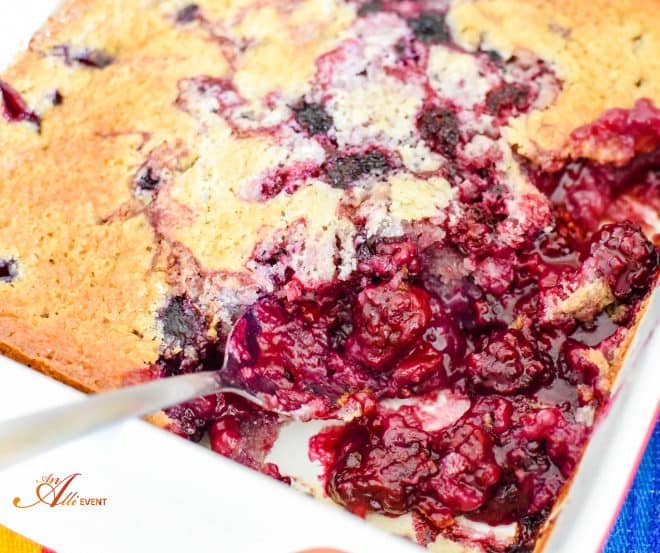 Blackberry Cobbler
Blackberry Cobbler is so easy to make. Whisk together the flour, sugar, melted butter, and milk. Pour into a greased baking dish.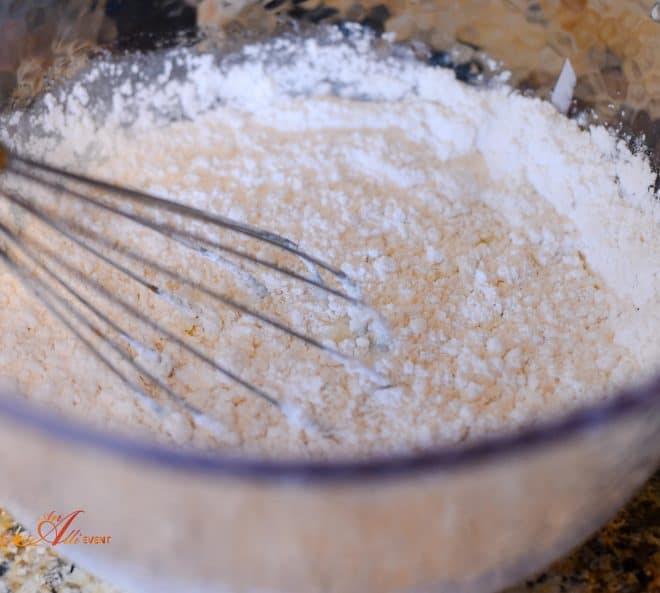 Top with blackberries. Sprinkle the blackberries with two tablespoons of sugar and bake at 350º for 50-60 minutes or until golden brown.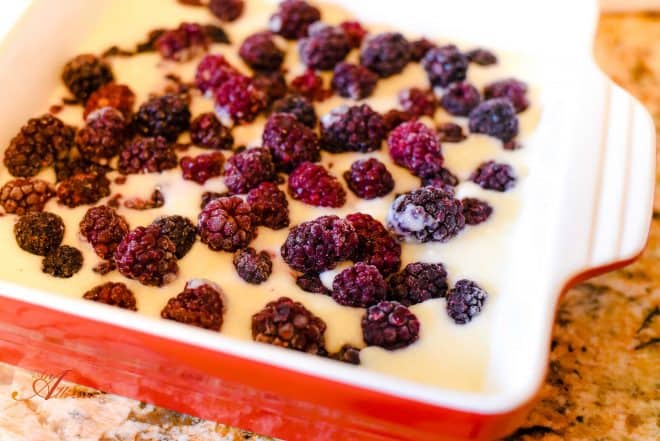 Helpful Hint: You can use fresh or frozen blackberries in this recipe. If you're using frozen, don't bother thawing the berries. Just dump them in.
Yield: 6-8 servings
Mom's Blackberry Cobbler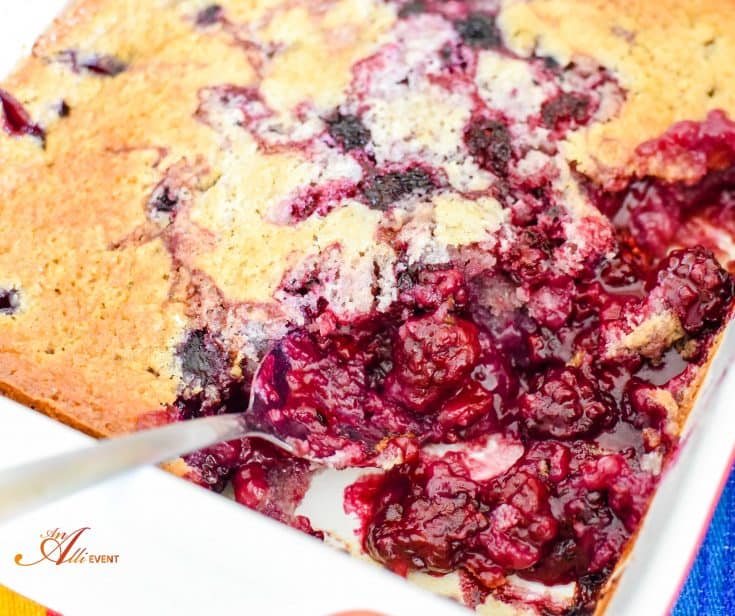 Blackberry Cobbler with vanilla ice cream is one of my favorite desserts. The cobbler is cooked perfectly and the blackberries are juicy and tender.
Total Time
1 hour
10 minutes
Ingredients
2-1/2 cups blackberries, fresh or frozen
1 cup sugar plus 2 Tablespoons
1/2 cup butter, melted
1 cup self-rising flour
1 cup milk
Vanilla ice cream, optional but highly recommended
Instructions
Preheat the oven to 350º F. Grease a 3-quart baking dish with butter.
Whisk together the milk, 1 cup sugar, flour, and butter. Pour into the prepared baking dish.
Add the blackberries evenly over the crust. Sprinkle with remaining sugar.
Bake for 50-60 minutes or until golden brown.
Scoop into bowls and top with vanilla ice cream.
Because I'm a southerner, I grew up watching mom use
White Lily Self-rising Flour
. Whenever mom gave me a recipe that called for flour, she'd say, "Make sure you use White Lily." Guess what? To this day, I only use White Lily Self-Rising Flour. It's been a southern staple since 1883. Plus it's a family tradition and reminds me of mom.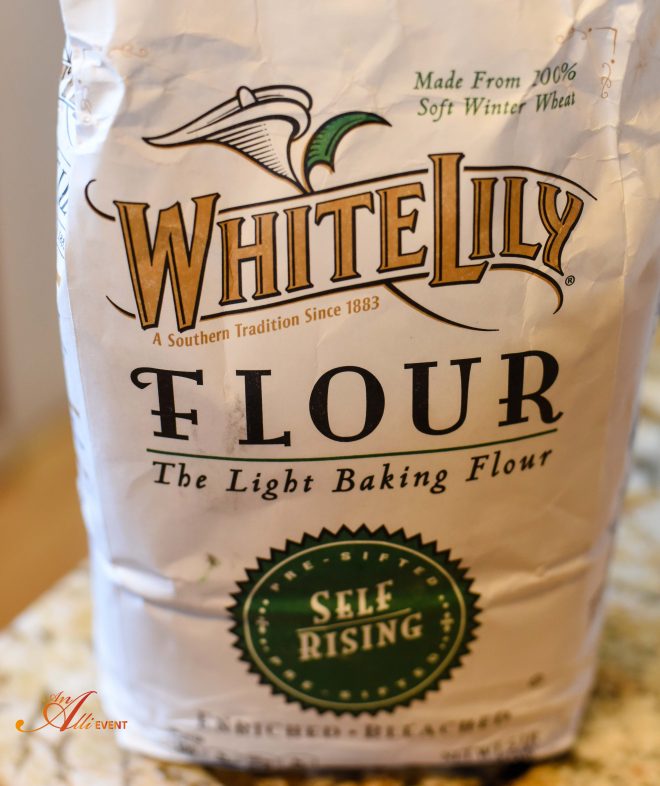 Helpful Hint: If you don't have access to self-rising flour, you can make your own by placing 1-1/2 teaspoons baking powder and 1/2 teaspoon salt in a measuring cup. Add all-purpose flour to equal one cup.
What fruit cobbler is your favorite?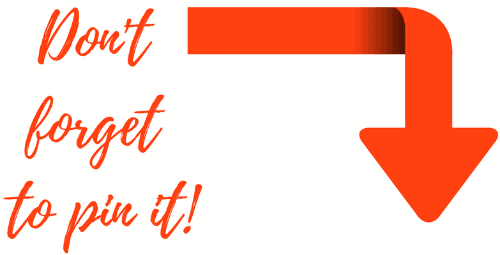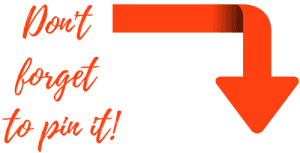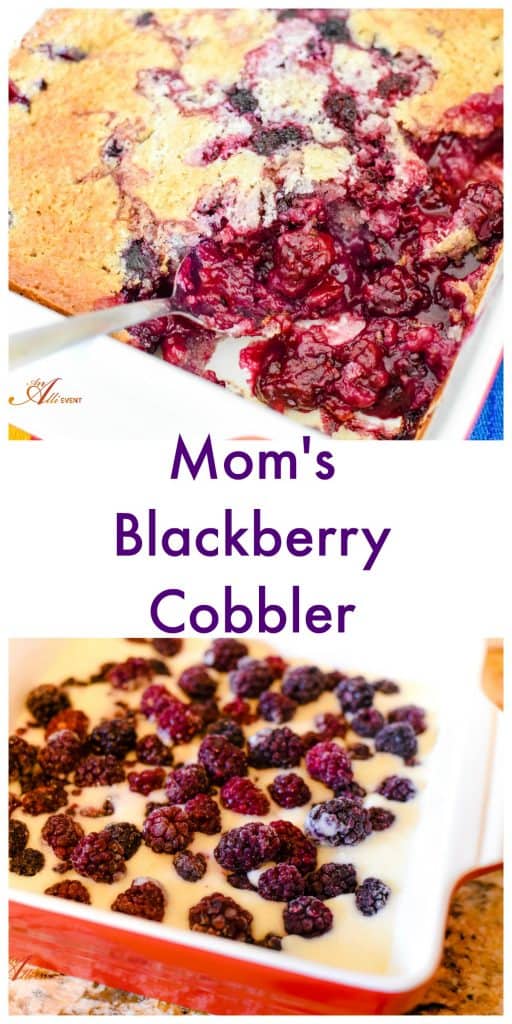 You may also like: