Thanks to Sverve & Smucker's® for sponsoring this post.  All opinions are my own. #snackation 
Summer doesn't officially end until September 22nd, so I'm going to squeeze out every last drop of summertime fun with the family before we say goodbye.  It also means we have one last beach trip before Labor Day.  Yes!
This annual week-long trip is to our home-state beach and it includes the entire family. We've been vacationing at North Myrtle Beach for over 25 years. The kids, the grandkids, my daughter's fiancé and my son's girlfriend will be along for the ride (13 in all).  I can hardly wait.
Since there are so many of us now, we started a fun tradition a few years ago.  Each couple takes their turn cooking dinner each night and we only go out to eat a couple of times.  For instance, on my night, I usually cook Mexican food and my husband cleans up.  So the first thing I do when we get to our destination is to head to Walmart to stock up on all our favorite snacks for end-of-summer adventures.
Sometimes (if I'm lucky) my husband and son-in-law goes grocery shopping while the rest of us take the kids to the pool.
I always have a detailed grocery list that I made before I left home or on the 2-hour ride to our destination and I always include lots of snacks for the kids.  Swimming, making sandcastles, playing volleyball and cornhole really works up an appetite.  We always take a small cooler to the beach filled with snacks.
Walmart is my snackation destination because I know they'll always have our favorite snacks like Smucker's® Uncrustables, Jif Whips, Smucker'® Fruit Fulls and Jif  Chocolate Flavored Hazelnut Spread.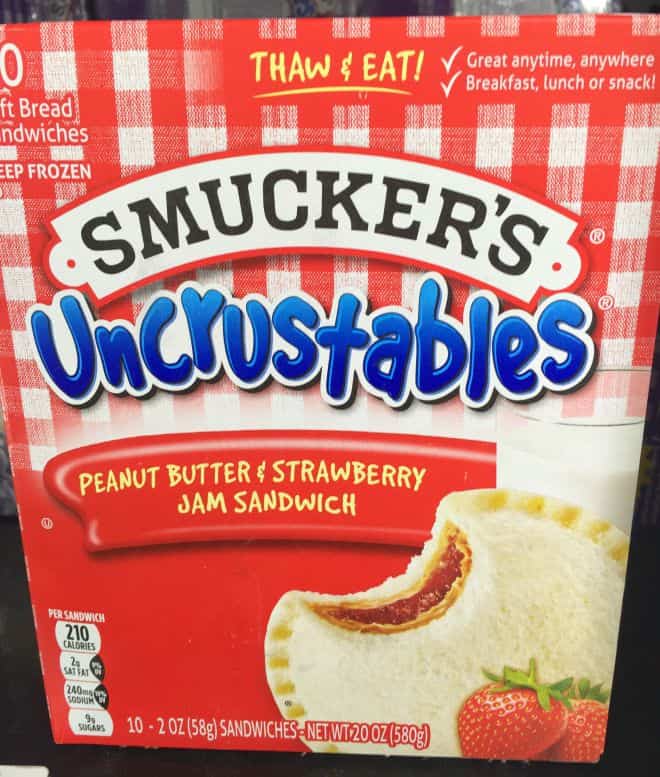 The Uncrustables are for the kids, but the Chocolate Flavored Hazelnut Spread is all mine.  I'm going to hide it in the back of the pantry.
I'm so excited about our end-of-summer vacation and I'll be back later to share some of our activities. Family beach vacations are the best!
Are you planning an end-of-summer adventure?  Click MySnackationDestination to get fun tips and yummy snack ideas.