Three Gifts for Kids to Open Before Christmas is sponsored by I See Me! Books. All opinions are my own. 
Are you ready for Christmas? It's so hard for me to wait until Christmas Day to give my grandkids their Christmas presents. I think I get almost excited as they do about Christmas. Some gifts can't wait until the big day.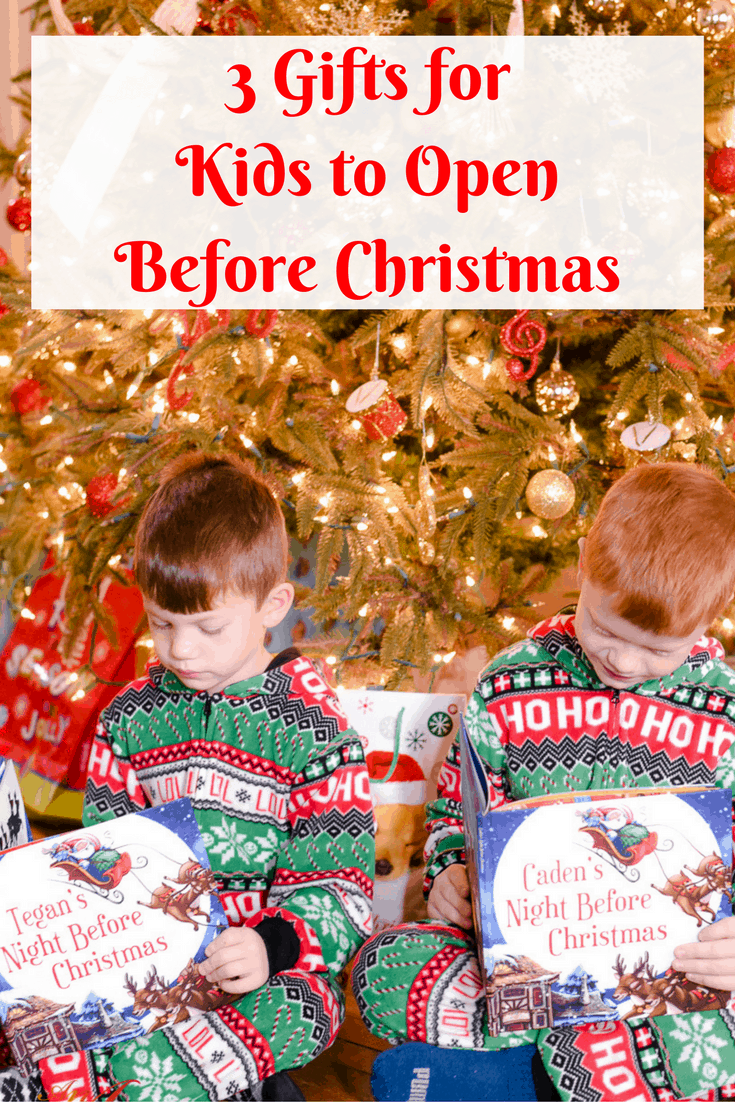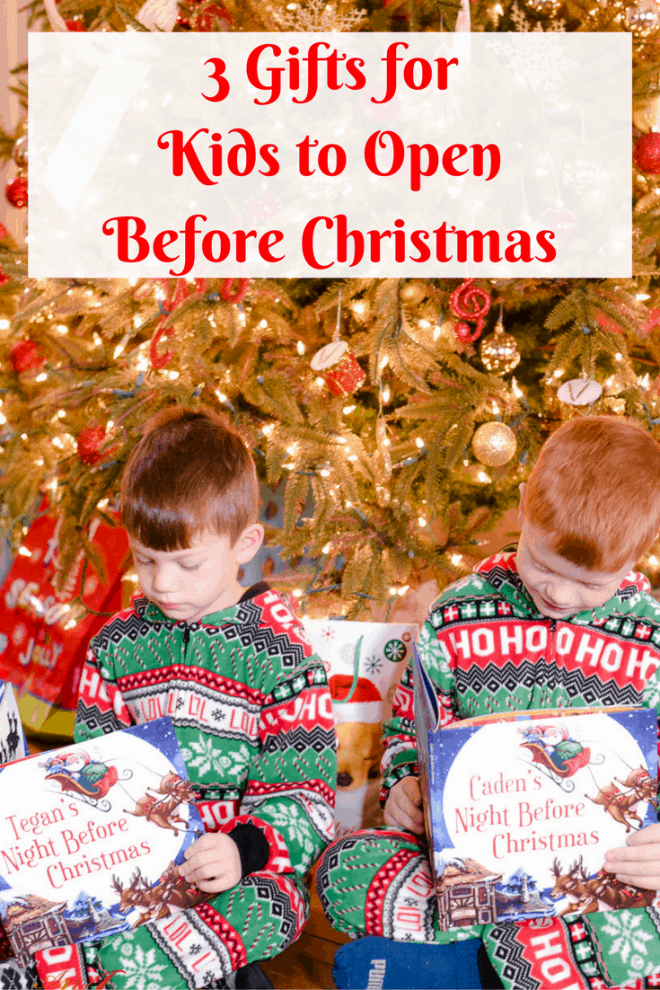 Christmas traditions are important to me. When my first grandchild was born, I started new traditions by gifting them three gifts before Christmas ever arrives.
Three Gifts for Kids to Open Before Christmas
Christmas Pajamas – My grandsons receive Christmas pajamas every year.  They can't go to sleep on Christmas Eve without wearing those Christmas PJ's. They wake up ready for their close up.
Christmas Ornament – When my first grandchild was born, I started the tradition of gifting them a new Christmas ornament each year. Their first ornament is usually a baby's first Christmas. After that, I start a collection based on each child's personality.
Personalized Christmas Book – Thankfully, my grandkids love to read and the youngest kids love for me to read to them.
The tween grandkids get classic books like the ones I read when I was their age. It's so much fun to talk about their favorite books which were also my favorites when I was a tween.
For the younger grandkids, personalized books are a big hit and I do believe I deserve the Best Nana Ever award. My grandkids agree.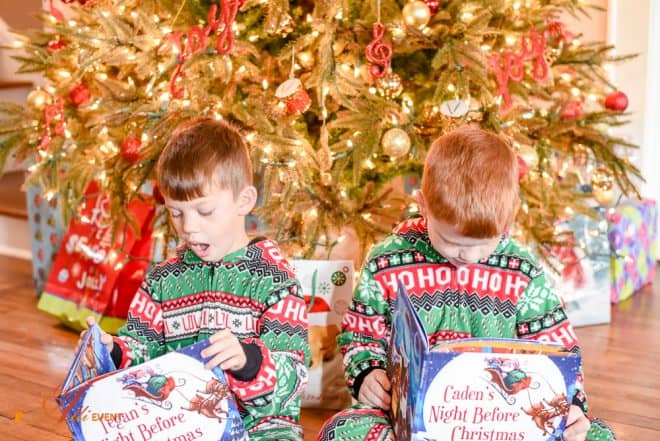 When I See Me! Books graciously offered to send me personalized gift sets for my two youngest grandkids, I had no idea how these books would light up the children's faces when they realized that the books were all about them.
The placemats are too cute and eating breakfast during the holidays will be so much more fun.
When the gift sets arrived, I made a surprise visit to see my youngest grandkids. They were thrilled to open their new personalized Night Before Christmas Books.
I do believe that sugarplums danced in my grandchildren's heads when I presented them with the keepsake gift set that includes The Night Before Christmas personalized book and matching personalized placemat and ornament!
The keepsake ornaments have photos on the front and the year on the back.
There's even a dedication page to personalize!
The quality of these books are amazing and the grandkids will enjoy them for years to come.
I See Me! Books offer other gift ideas as well such as Lunchboxes, Puzzles, Coloring Books,  Placemats, Stickers and Growth Charts! There's something for everyone and every occasion.
Keep up with the latest by following I See Me! Books on all their social sites:
Facebook:  https://www.facebook.com/ISeeMeBooks
Twitter:  https://twitter.com/ISeeMeBooks
Pinterest:  http://pinterest.com/iseemebooks/
Instagram:     https://instagram.com/iseemebooks/
Google+ :    https://plus.google.com/+Iseeme
YouTube:   https://www.youtube.com/c/iseeme
Check out the Email promos/discounts and updates:  http://www.iseeme.com/preference-center.html
Do your children open gifts before Christmas Day?