Whenever I eat at Longhorn Steakhouse, I encourage my dining partners to order my favorite appetizer, Wild West Shrimp.
If I can't talk them into splitting an appetizer, I order the Wild West Shrimp as my entree. I add a house salad and I'm good to go. Don't dare ask me to share.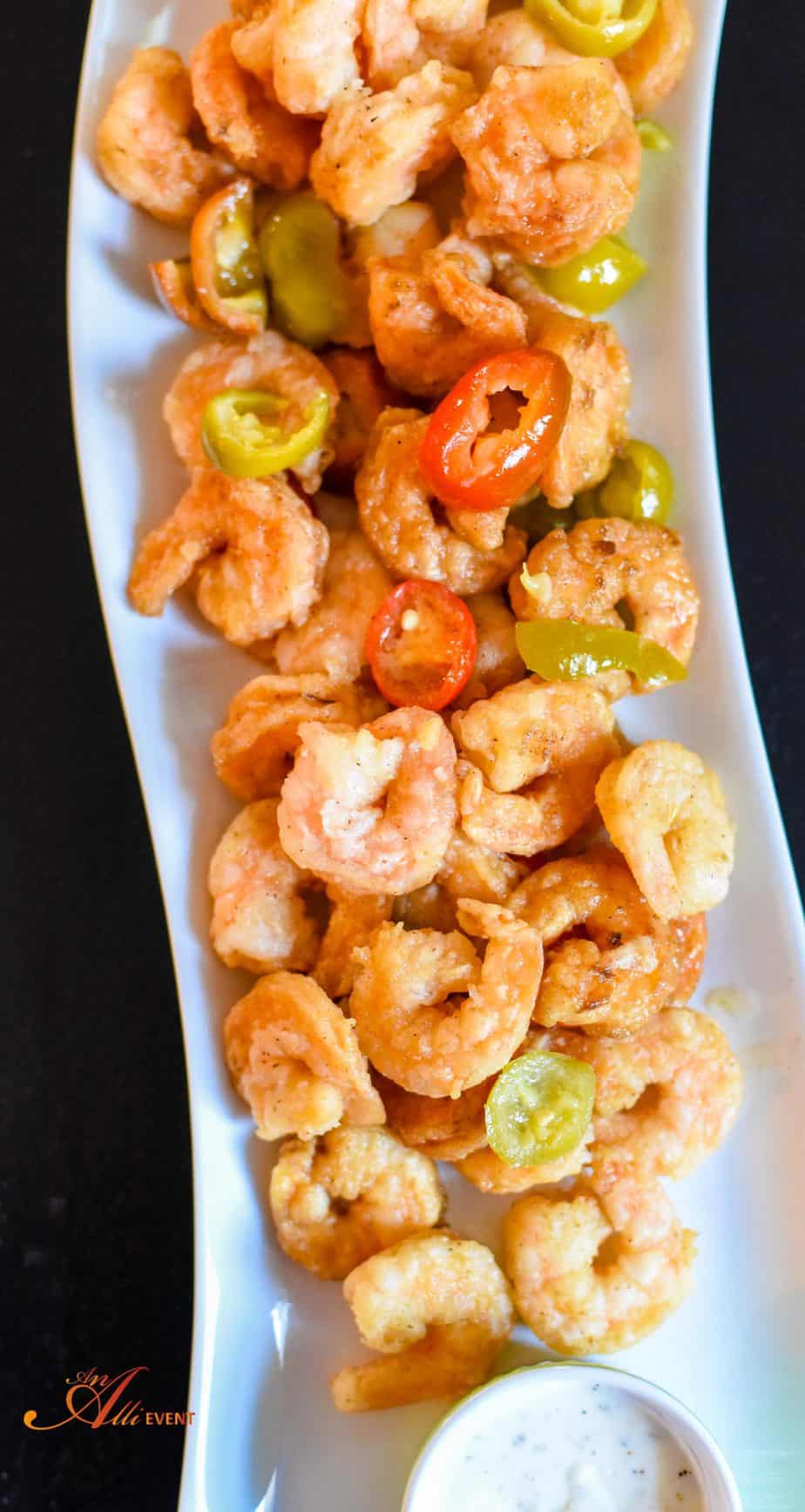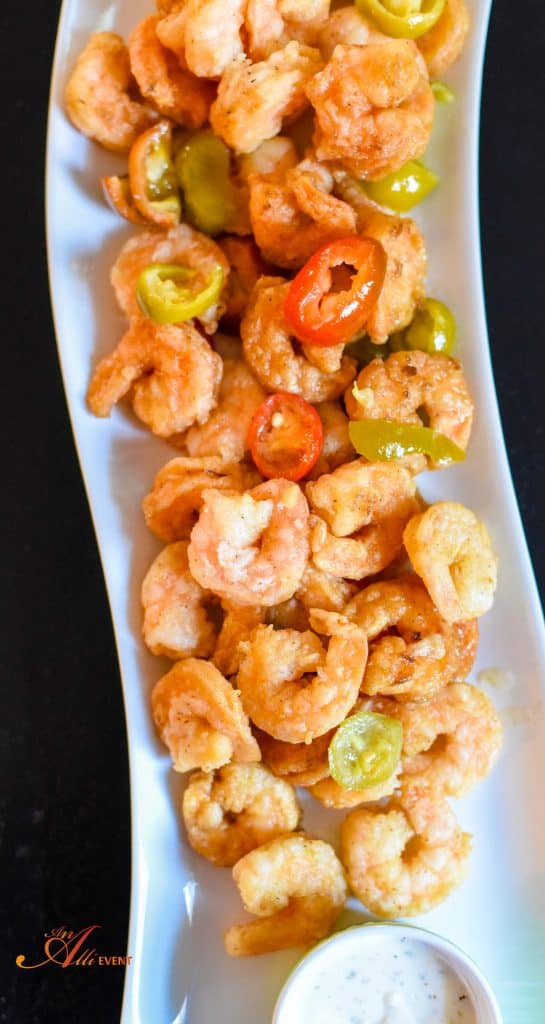 Yes, the portion is huge and I won't even pretend that I can't eat the whole thing. I can.
There's just something about cherry peppers sauteed in butter, combined with lightly fried shrimp with a touch of prairie dust, that causes my taste buds to go wild.
Of course, I can't leave out dunking the shrimp into the ranch dressing. Ranch makes everything better.
When I can't make it to the nearest Longhorn Steakhouse, I make Wild West Shrimp at home. Trial and error is the only way to go and I finally hit on the perfect recipe.
Does it taste exactly like the shrimp at Longhorn Steakhouse? Probably not, but it's mighty close. That's good enough for me.
Longhorn Steakhouse Wild West Shrimp
The breading on the shrimp is very light, so I decided to go with dredging the shrimp in self-rising flour, with no eggs, and no heavy batter. Salt, pepper, and flour work perfectly.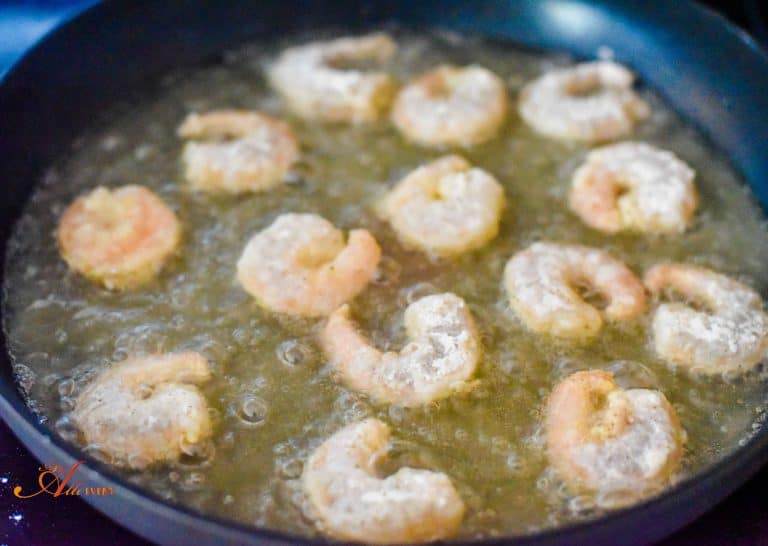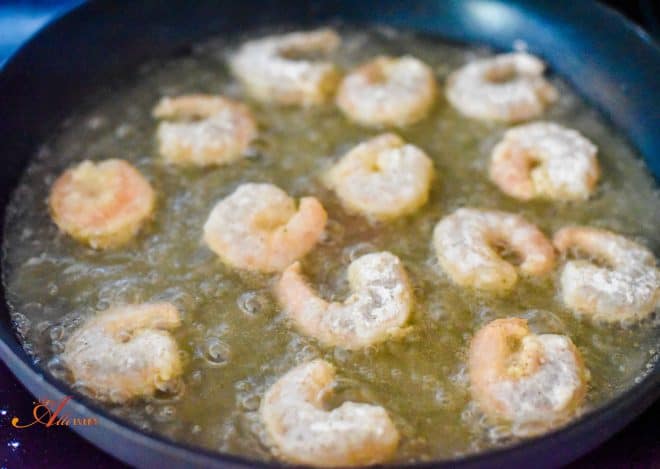 After frying the shrimp for 3-5 minutes, let drain on paper towels.
Melt 1/2 cup butter in a skillet. Add 1/2 cup cherry peppers and sprinkle lightly with prairie dust. You will not use all of the prairie dust.
Once you taste these shrimp, you'll make them again and again. And you'll already have the prairie dust because you won't use it all – just a light sprinkle.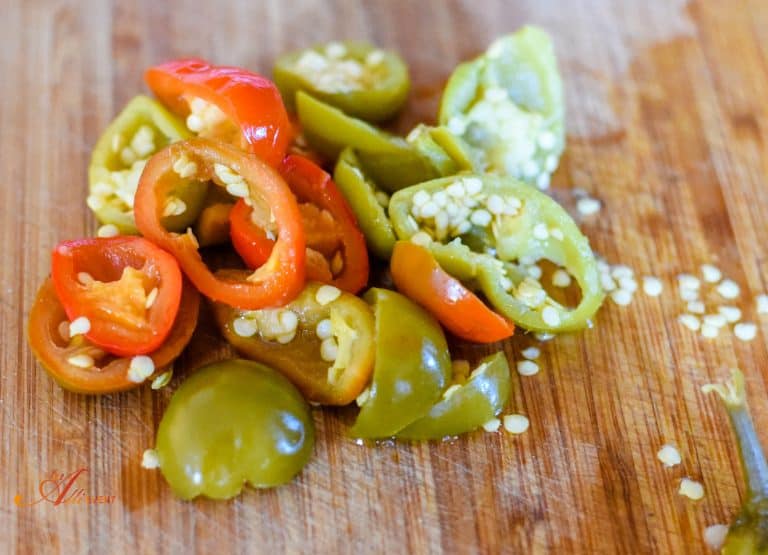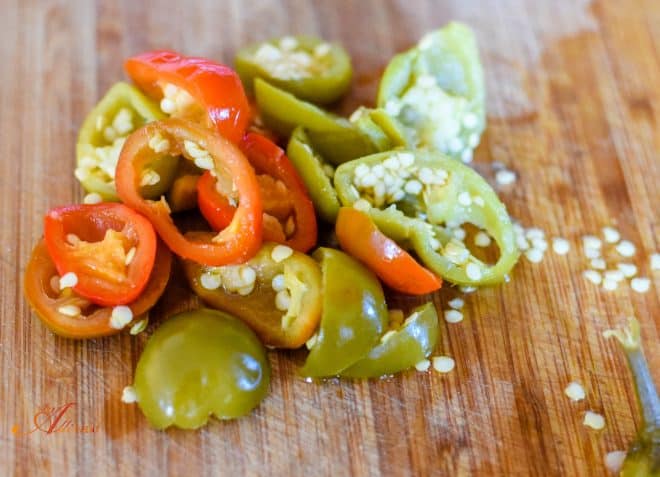 Helpful Hint: I use Mezzetta Sweet Cherry Peppers in the jar. After slicing the peppers, rinse them off to remove the seeds.
Pour butter and peppers over the shrimp and serve with ranch dressing.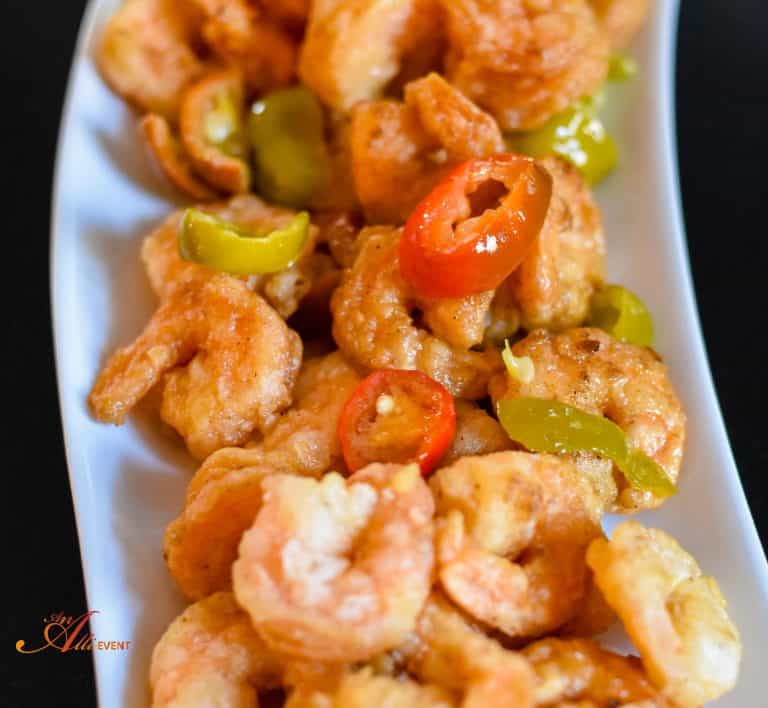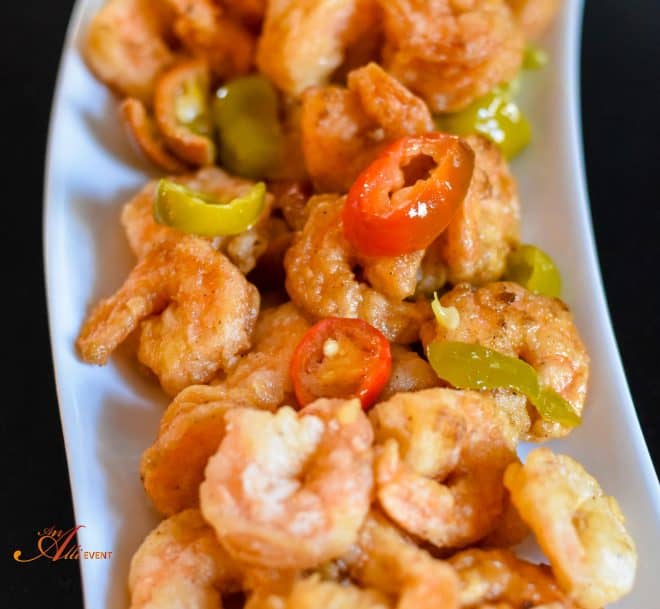 Longhorn Steakhouse Wild West Shrimp Copycat Recipe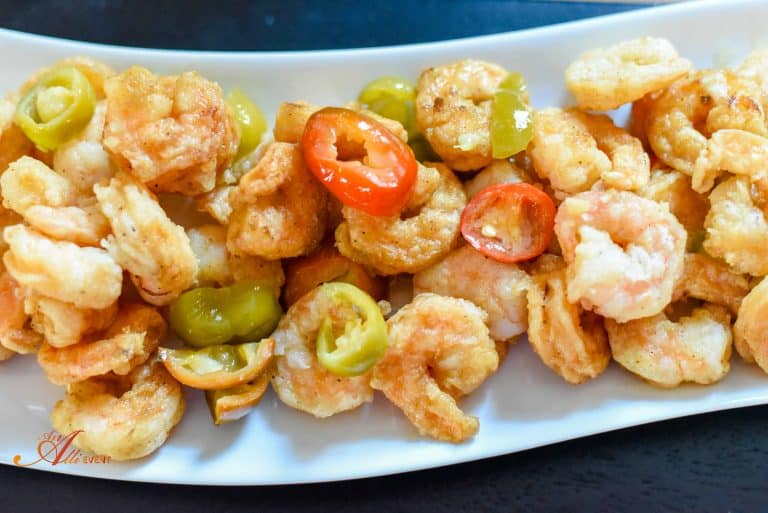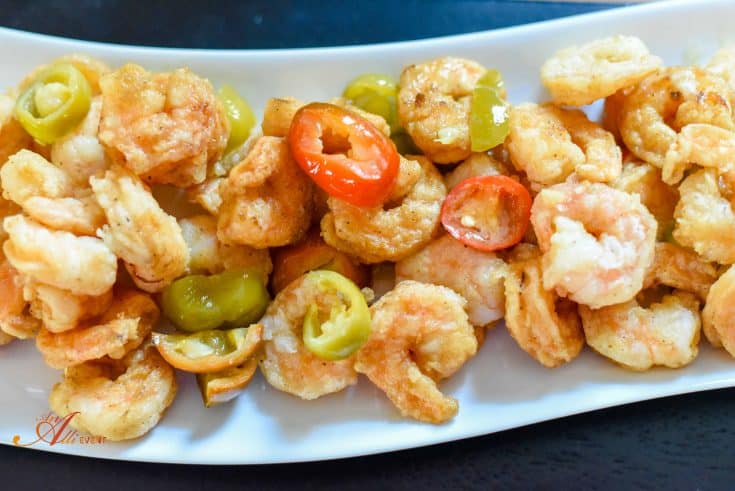 Wild West Shrimp is my favorite appetizer. This copycat recipe is crunchy, crispy and seasoned to perfection.
Ingredients
Oil for frying (I use peanut oil)
12 oz. medium shrimp, peeled and deveined
1 cup self-rising flour
1/2 cup cherry peppers (I use the ones in a jar)
1/2 cup butter
Juice of one lemon
Ranch dressing, for dipping
Longhorn Prairie Dust (You will not use all the prairie dust)
1/2 cup paprika
1/4 cup kosher salt
1/4 cup brown sugar
2 Tablespoons ground mustard
1/2 cup chili powder
1/4 cup ground cumin
2 Tablespoons black pepper
1/4 cup granulated garlic
2 Tablespoons cayenne pepper
Instructions
Heat 1" oil on medium high heat. In a medium bowl add a dash of salt and pepper to the cup of flour. Dredge shrimp and cook for about 2 minutes or until golden brown. Remove with slotted spoon and drain on paper towels. Transfer to serving dish.
In another skillet, melt butter on medium high heat. Add lemon juice and peppers and sauté for 5 minutes. Lightly sprinkle mixture with Prairie Dust (you will not use it all) and pour over shrimp.
Prairie Dust
Mix all prairie dust ingredients together. Store in a covered container. Note: Lightly sprinkle the prairie dust on the shrimp mixture. You will not use it all. Store the remaining prairie dust in a covered container.
Serve with ranch dressing.
Nutrition Information
Yield
4
Serving Size
3 oz.
Amount Per Serving
Calories

598
Total Fat

27g
Saturated Fat

10g
Trans Fat

1g
Unsaturated Fat

16g
Cholesterol

212mg
Sodium

8903mg
Carbohydrates

67g
Fiber

15g
Sugar

16g
Protein

31g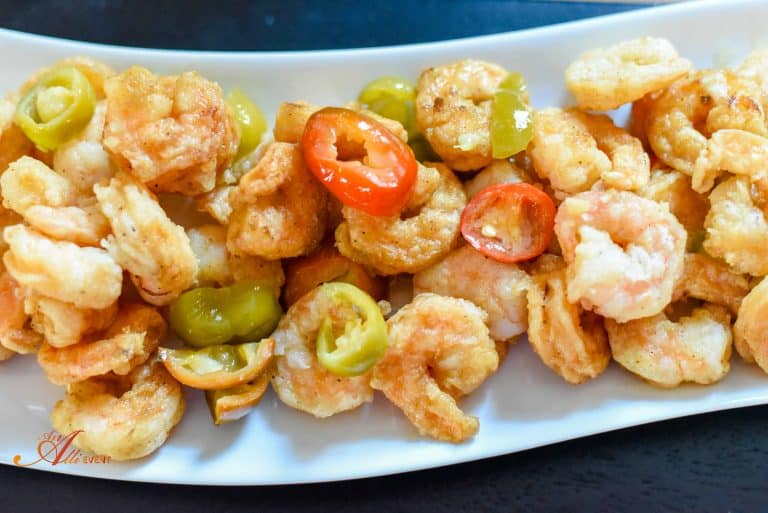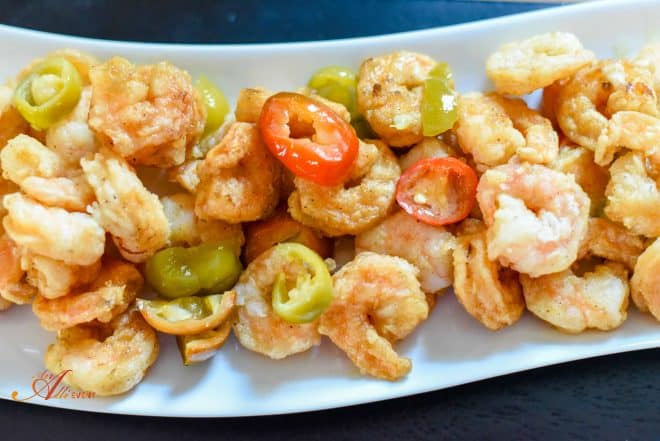 Prairie Dust is a delicious seasoning that can also be used to season pork chops, steaks, or seafood.
Have you ever tried this appetizer at Longhorn Steakhouse? If not, you need to make this ASAP.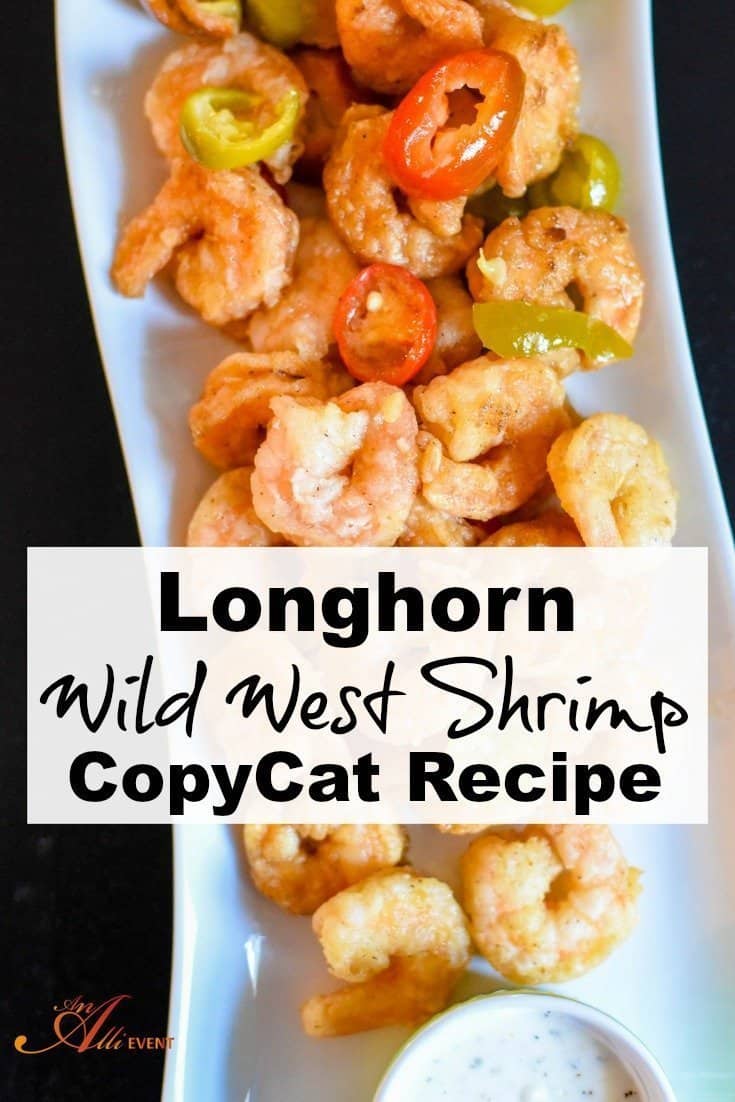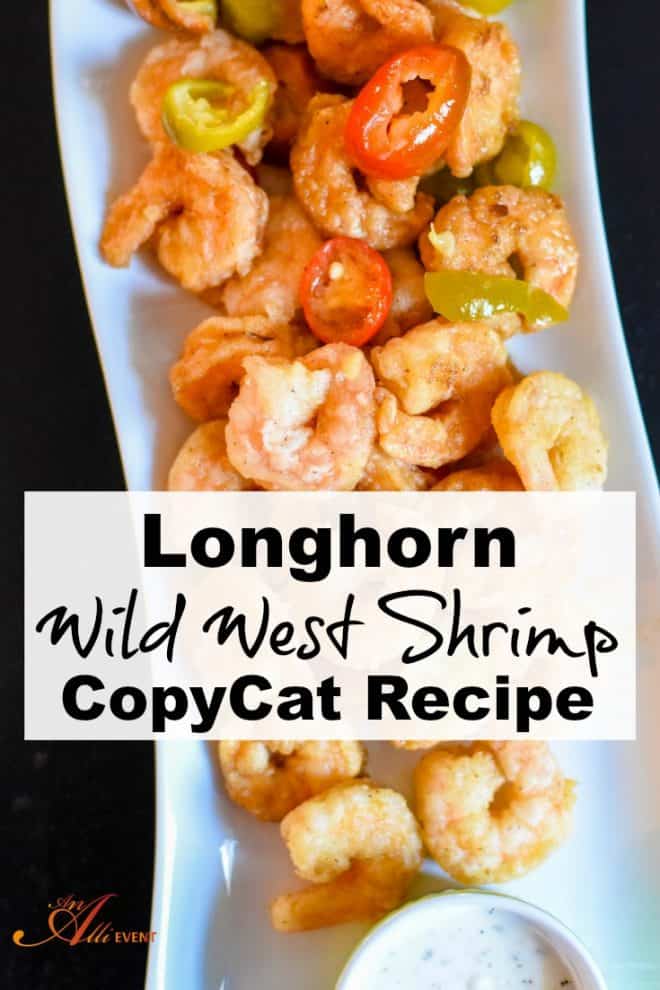 You'll also like These Recipes
Flamingo Grill Copycat Lobster Bites
Lobster Tacos with Lime-Cilantro Coleslaw
19 Shrimp Recipes Including Paleo and Coconut Rum
Shrimp & Grits – A Southern Classic