This blog post has been compensated by Borden® Cheese. All opinions are mine alone.
I'm always looking for an excuse to eat yummy Mexican food, so I decided to have the family over for a Mexican Fiesta. Easy Chicken Enchiladas are easy to make and a family favorite!
I can't help but reminisce about all the good times my husband and I have had on our trips to Mexico. Memories of the delicious food, vibrant colors, and beautiful scenery help me prepare to host my own Mexican Fiesta.
Let's have a Mexican Fiesta!
The Tablescape
My tablecloth is an inexpensive Mexican serape. I added three sombreros to the wall behind the table and a couple of colorful lanterns on either side of my DIY centerpiece.
Easy Succulent & Tin Can Centerpieces
Speaking of the centerpiece, I'm in love with the centerpiece for this party. You'll need three different-sized tin cans. Spray paint them in bright, vivid colors and let dry. I always apply three light coats of paint.
Add succulents, and you have a beautiful, colorful centerpiece.
Helpful Hint: To enjoy these succulents long after the party, make several small holes in the bottom of the tin cans for drainage.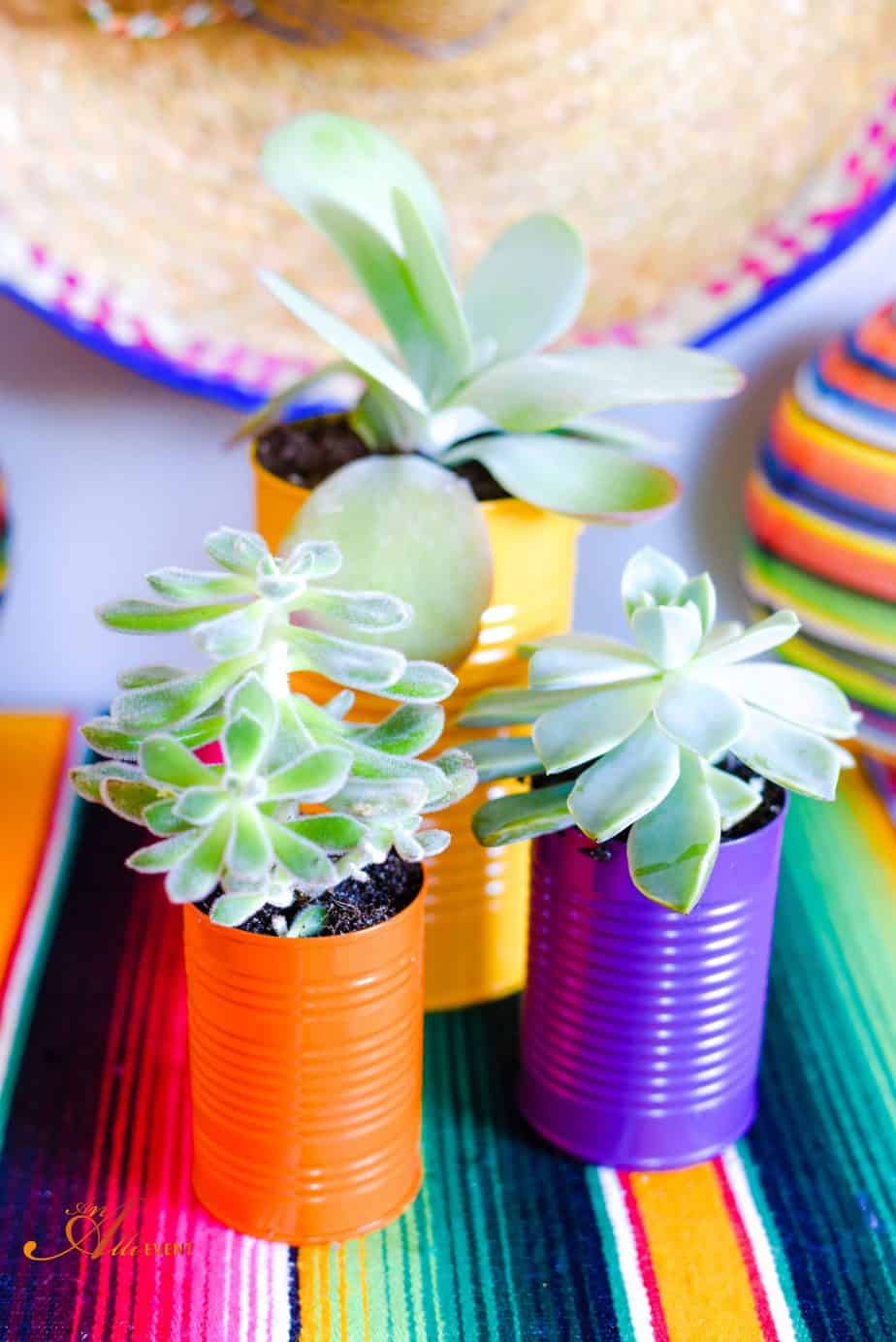 Now that we've got our colorful tablescape ready, let's head to the kitchen to prepare some delicious food for our Mexican Fiesta.
Mexican Fiesta Menu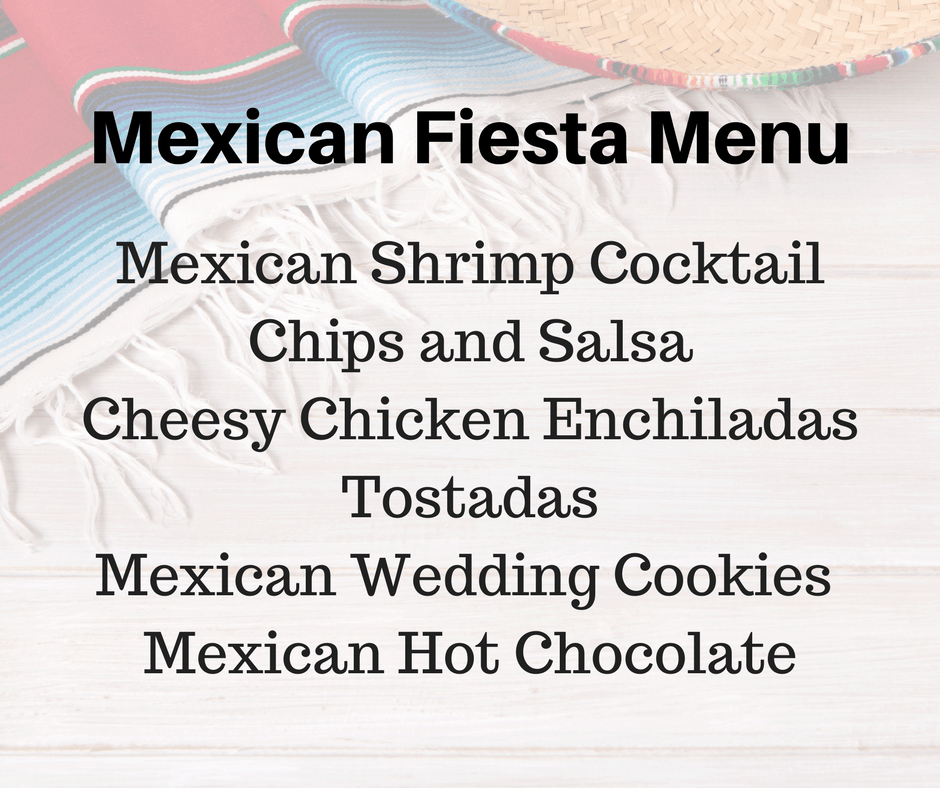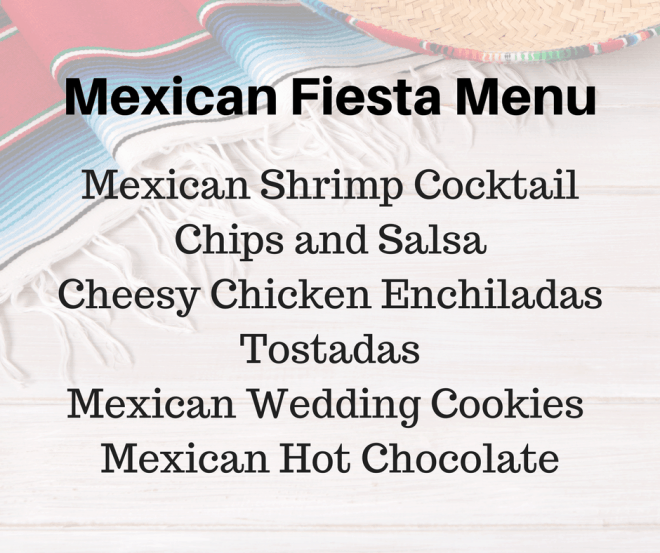 Easy Chicken Enchiladas are the main event for my party.
Mexican Shrimp Cocktail
Before we get to the enchiladas, I like to start the party off with Mexican Shrimp Cocktail. I saute some onions in a skillet, add peeled and deveined shrimp and cook for 4-5 minutes. Add tomato juice, spices, and chopped veggies, then refrigerate until ready to serve.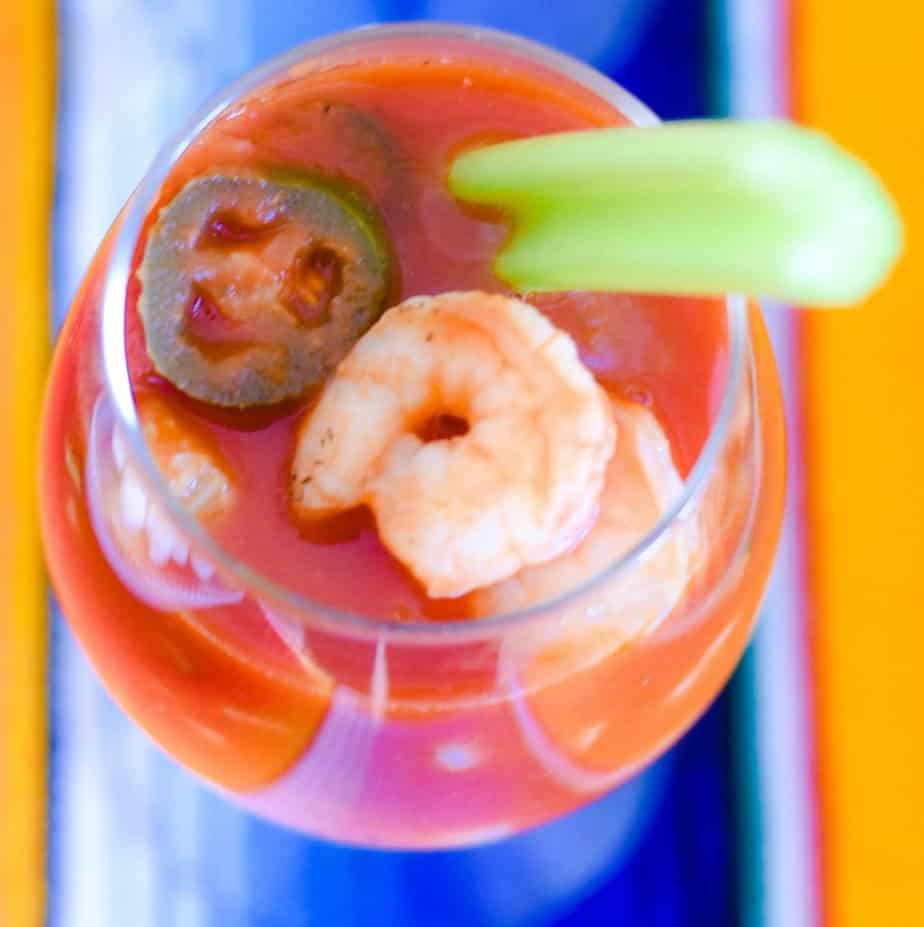 Easy Chicken Enchiladas
I usually roast chicken breasts for my Easy Chicken Enchiladas, but when I'm short on time, a rotisserie chicken works just as well. Be sure to remove the skin and debone the chicken before shredding.
My recipe for Chicken Enchiladas is very versatile and calls for green chiles. If you can't take the heat, leave them out. I've made them both ways, and they are amazing either way.
I prefer corn tortillas, but my family enjoys flour tortillas. Because I love my family so much, I used flour tortillas in this recipe. If you would rather use corn, be sure to soften the tortillas in the microwave first.
Pour 1/2 of the enchilada sauce into a baking pan.
Combine shredded chicken with Borden® Cheese Finely Shredded Four Cheese Mexican Shreds and green chiles. Add 1/4 cup chicken mixture to each tortilla.
Roll up and place in a baking pan, seam side down.
Pour the remaining sauce over the enchiladas. Sprinkle remaining cheese, and bake at 350º for 15-20 minutes or until bubbly.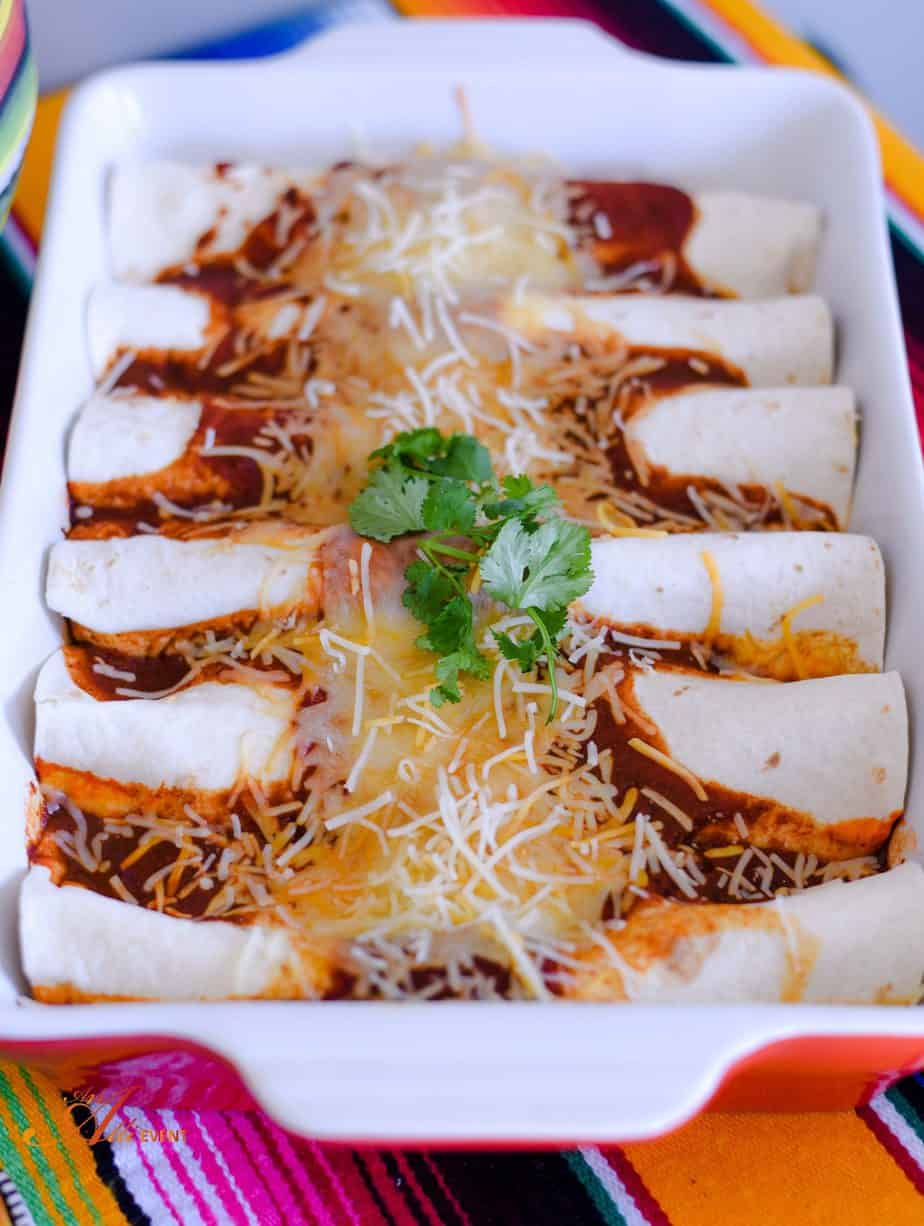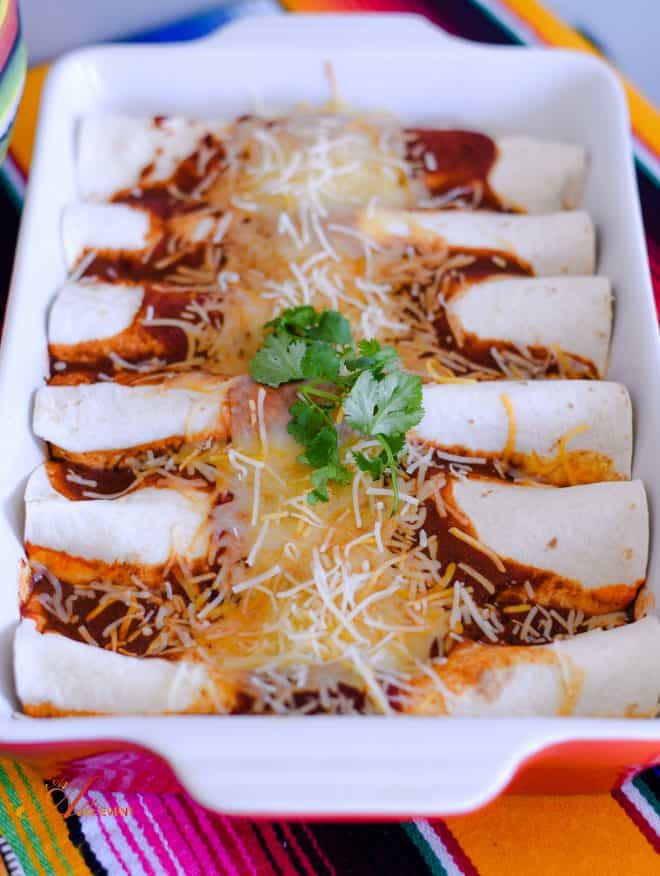 Easy Chicken Enchiladas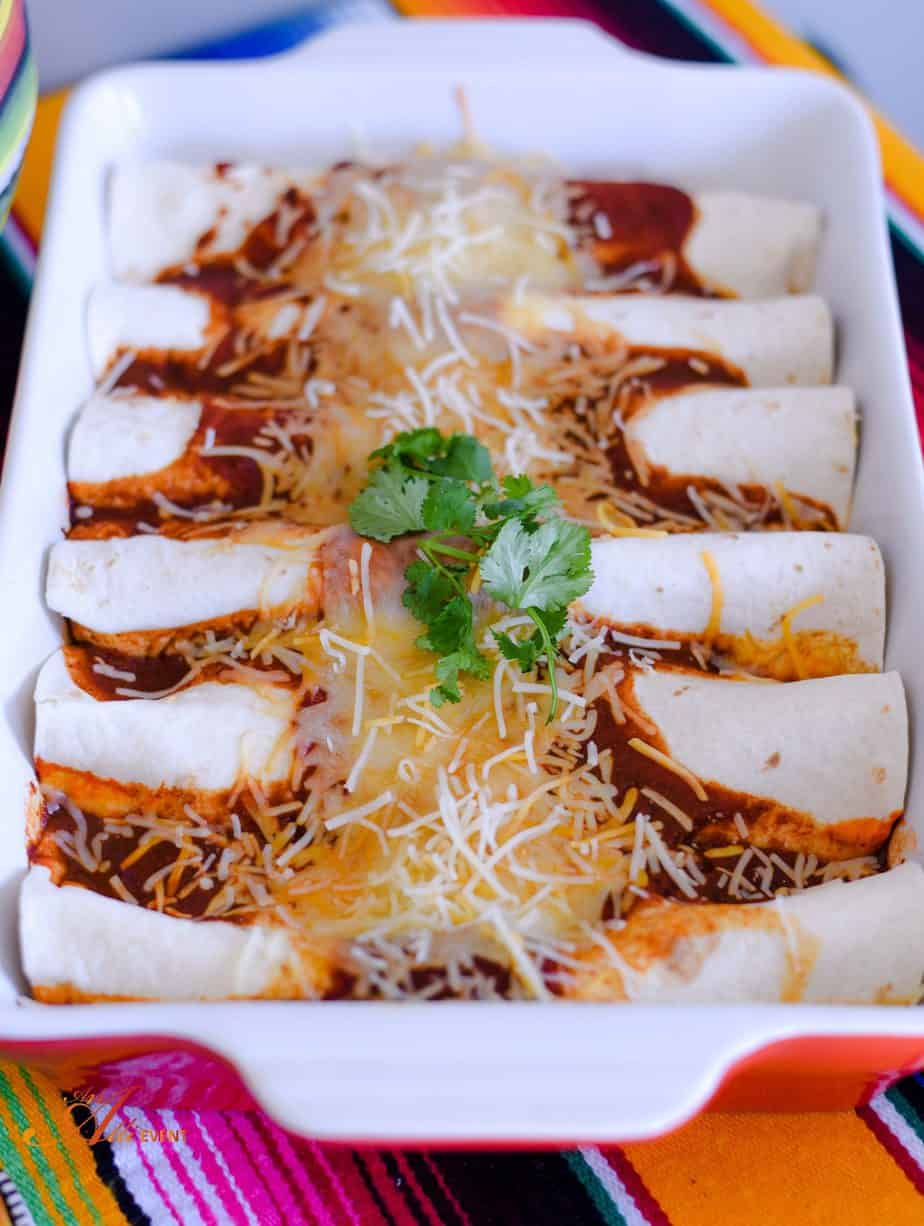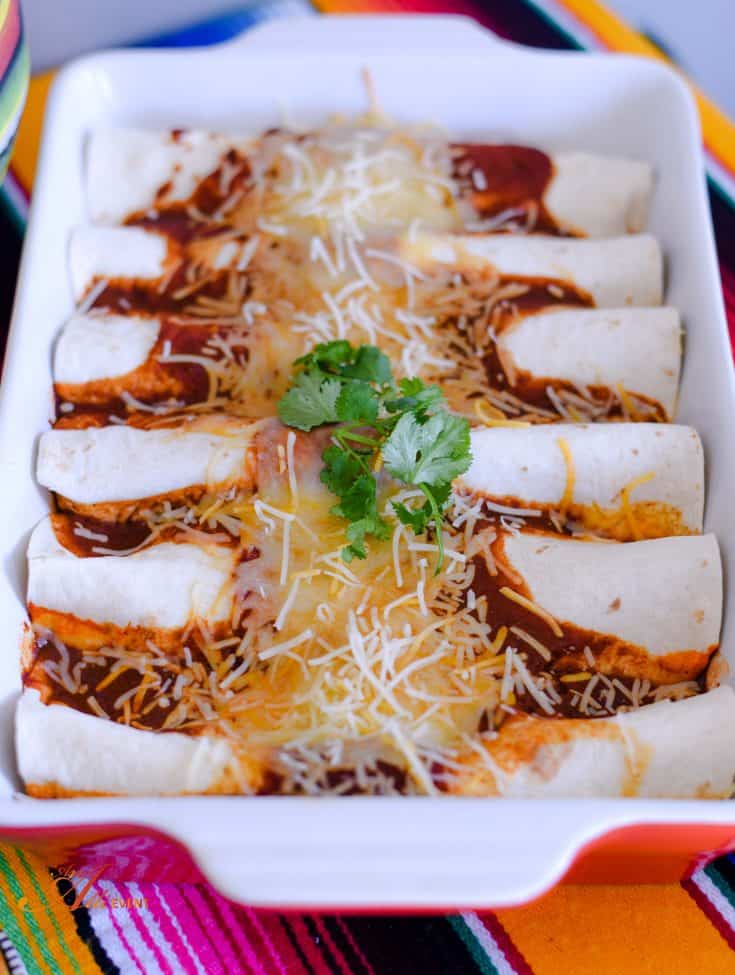 Ingredients
6-8 flour tortillas
1 rotisserie chicken OR 1-1/2 lbs. roasted chicken, shredded
2 cans diced green chiles (4 oz. each) (optional)
1 large can enchilada sauce (28 oz.)
3 cups Borden® Cheese Finely Shredded Four Cheese Mexican Shreds
Cilantro, optional
Instructions
Preheat oven to 350º.
Remove chicken from the bones and place in a large bowl. Add 2 cups Borden® Cheese and the diced green chiles.
Spread 1/2 enchilada sauce in a 13x9 pan.
Spoon chicken and cheese mixture into tortillas and roll up. Place seam side down in baking pan.
Cover with remaining cheese and sauce.
Bake for 15- 20 minutes or until bubbly.
Garnish with chopped cilantro.
Whenever I'm creating a special recipe for the family that includes cheese, I head to my local grocery store for Borden® Cheese. I found my Borden® Cheese at my local IGA, but check out this store locator to find Borden® Cheese near you!
How To Make Easy Tostadas
Another family favorite is tostadas. Fry corn tortillas in 1/2 cup oil for about 30 seconds per side. Top each tostada with heated refried beans (from a can), Shredded cheddar cheese, and shredded lettuce.
I layer the tostadas on a pretty plate so my guests can help themselves.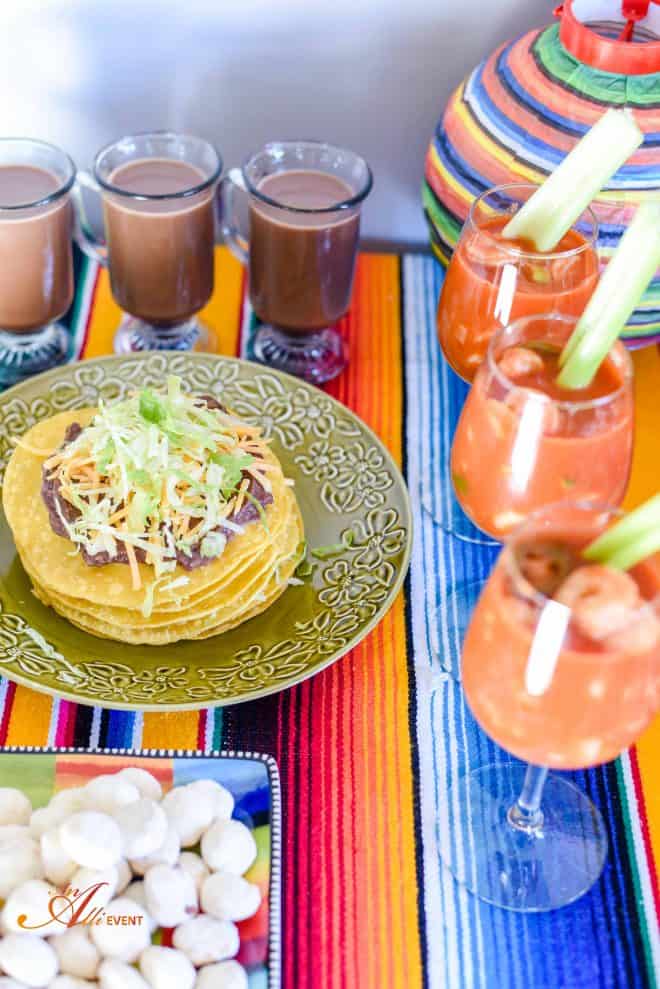 Mexican Hot Chocolate and Mexican Wedding Cookies are a sweet ending to my Mexican Fiesta.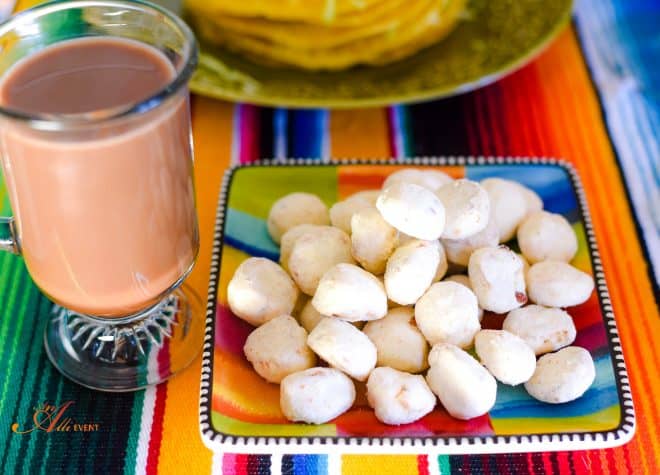 DIY Succulent Party Favors & Place Cards
I always like to include a small gift for my guests to take home once the party is over. I took a cue from my Mexican Fiesta DIY Centerpiece and filled small terracotta pots with succulents.
Add place cards with the names of your guests. These gifts serve as place cards and party favors. Use a hole punch and twine to attach the name tags to the terracotta pots.
I've included a FREE printable so that you can re-create these party favors. Fiesta Place Cards
My Mexican Fiesta is ready, and the family should be here at any moment. I know they'll love all the little details I added to the party table.
We'll celebrate our love for family and good food while creating memories and moments that will last a lifetime.
Have you ever hosted a Mexican Fiesta?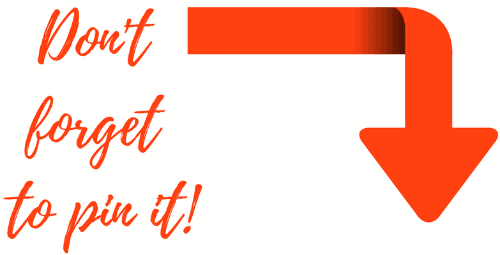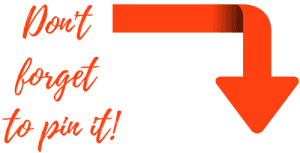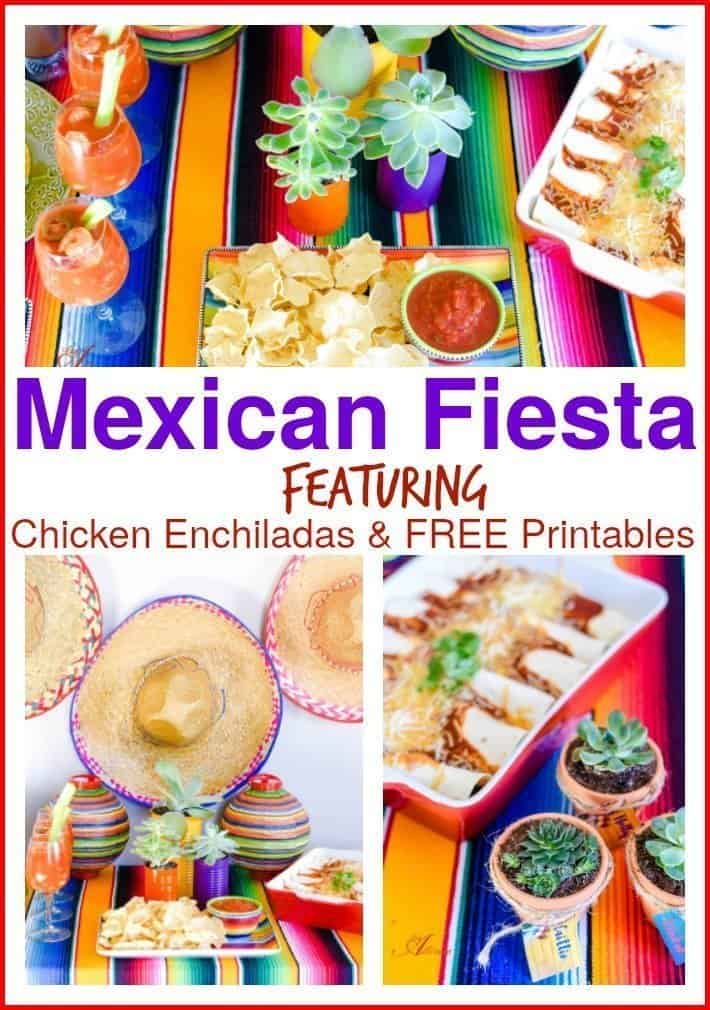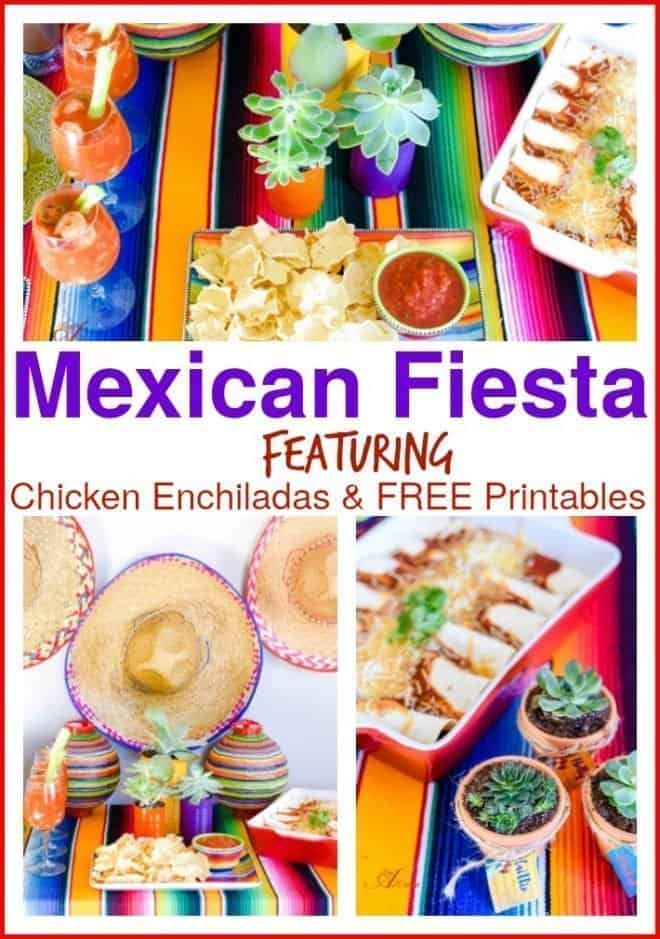 You May Also Like: