I had never been much of a meatloaf girl until I made 20 Minute Meatloaf many years ago! It quickly became a favorite at my house and it completely changed how I felt about meatloaf.
Even during the summertime when we hate to heat up our kitchens down here in the south, this recipe is a winner. It takes only 20 minutes to cook. This is so good on a cold or rainy day.
If you know me at all, you are aware of the fact that I will go all out for special occasions. However, when it comes to weeknight dinners, I want something quick, easy, tasty and with as few ingredients as possible. Enter this 20-minute meatloaf.
When my kids were growing up, they always loved when I served individual main dishes. They like cornish hens (each gets his own), pot pies, and this 20-minute meatloaf.
This recipe makes four servings. You can easily double the recipe or even triple it for a crowd.
These little mini meatloaves are baked on a baking sheet. Because they are small, they get crispy in all the right places and stay nice and tender in the center.
How To Make Soft Breadcrumbs for 20-Minute Meatloaf
It's easy to make your own breadcrumbs. Tear two pieces of bread into 1″ pieces and place in the food processor or blender. Pulse several times until crumbs are coarse. One slice of bread equals approximately 1/2 cup of bread crumbs.
Soft breadcrumbs are made from fresh (or slightly stale) bread. Dry breadcrumbs are often used as toppings for casseroles.
This recipe calls for soft breadcrumbs. They act as a binder.
How To Store Breadcrumbs
Place breadcrumbs in a ziplock bag and store in the freezer for up to six months. You don't even have to thaw the breadcrumbs before using them. You can also store breadcrumbs in the refrigerator for up to one month.
20 Minute Meatloaf Ingredients
For this recipe, you will need:
Ground Beef
Salt & Pepper
Chopped Onion
1 Egg, lightly beaten
Soft Bread Crumbs
1 Cup Tomato Sauce, divided
Brown Sugar (just a tablespoon)
Worcestershire Sauce
In a large bowl, combine the ground beef, salt, pepper, onion, egg, and bread crumbs.
Shape into four oval loaves and place them on a baking pan.
Bake for 15 minutes. Meanwhile, mix together the remaining tomato sauce, brown sugar, and Worcestershire Sauce.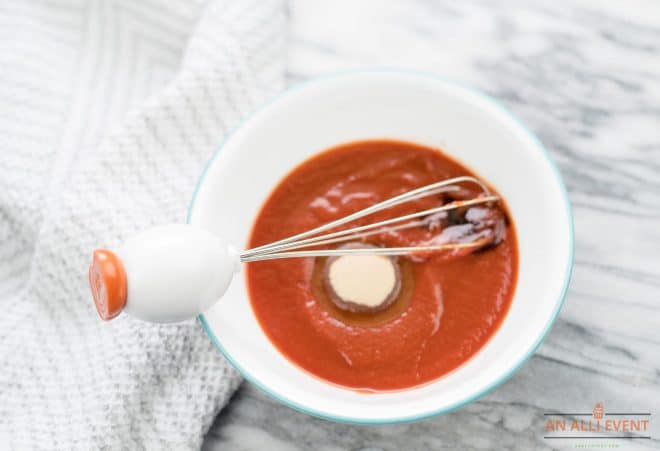 Remove the meatloaves from the oven and spoon the sauce over them. Bake for 5 more minutes.
I like the ease of preparation of this 20 Minute Meatloaf. The kids like that they get their own individual loaf.
Dividing the meat into portions assures a faster baking time and is ideal for weeknight meals when there's not much time for cooking.
This 20 Minute Meatloaf is by far my family's favorite way to eat meatloaf. What's your favorite meal to prepare when you don't have much time?
20 Minute Meatloaf
20 Minute Meatloaf is flavorful and cooks in only twenty minutes.
Ingredients
1 lb. ground beef
1/2 tsp. salt
1/8 tsp. pepper
1 onion, chopped
1 egg, lightly beaten
1/2 cup soft bread crumbs
1 cup tomato sauce, divided
1 Tablespoon brown sugar
1/2 tsp. Worcestershire sauce
Instructions
Preheat oven to 450º F.
Combine the ground beef, salt, pepper, onion, egg, bread crumbs, and 1/2 cup tomato sauce. Shape into 4 oval loaves. Place loaves in a baking pan.
Bake at 450ºF for 15 minutes. Meanwhile, mix the remaining 1/2 cup tomato sauce, brown sugar and Worcestershire sauce together.
After the meatloaves have baked for 15 minutes, pour the sauce over them and bake an additional 5 minutes.
Nutrition Information
Yield
4
Serving Size
1
Amount Per Serving
Calories

416
Total Fat

22g
Saturated Fat

8g
Trans Fat

1g
Unsaturated Fat

10g
Cholesterol

147mg
Sodium

809mg
Carbohydrates

18g
Fiber

2g
Sugar

7g
Protein

35g
You May Also Like