Are you a self-confessed health nut? You can turn your healthy living into a career! There are many people eager to live a healthier lifestyle.
You can get paid to pass on your knowledge and self-discipline to these people. In other cases, you may be able to simply immerse yourself in the health & fitness industry, surrounding yourself with like-minded people.
7 Career Choices to Consider
Nutritionist
Nutritionists are paid to help implement diets for those who want to lose weight or overcome allergies. This is a great career choice for people who have a keen interest in the properties of various nutrients.
You can take courses in nutrition to better develop your expertise. Nutritionists are employed by hospitals, catering chains, and food companies, whilst others may work freelance.
Chef
If you love preparing food and eating healthy, you should consider a career as a chef. You can work for a restaurant or café with an emphasis on healthy foods.
You could start up your own healthy restaurant or work for somebody else. Professional training can help as a chef. However, if you feel you already have the skills, there's nothing to stop you from launching your own start-up.
Personal Trainer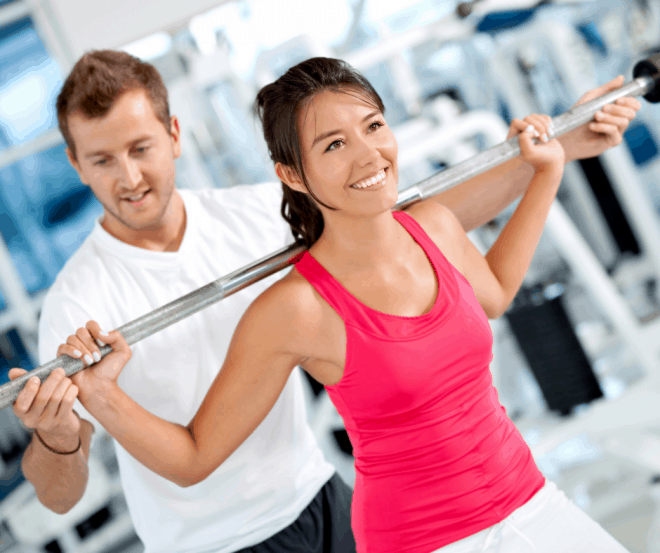 If exercise is your area of passion, why not consider a career as a personal trainer?
Many people want help pursuing their exercise goals. Whether it's helping to lose weight, run a marathon or get stronger, personal trainers are in high demand.
You can take a personal training short course to help get the qualifications needed. From here, you can consider taking up a job in a gym where you can start meeting clients.
Sports Coach
If you're passionate about a particular sport, you could even consider becoming a sports coach. This could allow you to pass your knowledge onto budding athletes.
Many people join sports clubs to go to the next level in their quest to be fit. Others may be looking to take their ability to a professional level – it's up to you as to which students you take on.
Nurse
Nurses play a vital part in improving people's health. This career can require slightly more qualifications and you will probably need a nursing degree. It's possible to take an online FNP program.
Nurses are employed mainly in hospitals and local clinics. There are also demands for nurses on cruise ships, oil rigs, and in remote places where medical care may be required.
Health Sales and Marketing
You could also consider working with health products including supplements, exercise equipment, or fitness apps by taking up a marketing role.
This job could allow you to connect with fellow health nuts in the hope of selling these products to them. Marketing qualifications could be useful but they aren't always necessary.
You could work for a marketing company or directly for a health product within their promotional team.
Health Therapist
Therapists are needed in all forms to help people live better lives. Physical therapists can help people overcome sports injuries and conditions affecting exercises, whilst nutritional therapists may be able to help people fight food addictions.
Health therapists can also help people to quit other unhealthy habits such as smoking or heavy drinking.
These 7 career choices are perfect for people who are interested in health-related occupations.
You May Also Like