Apple Dumplings are the perfect fall dessert. These dumplings kind of remind me of a cobbler. Not a traditional cobbler but, you know.
Honeycrisp apples are cut into thin slices and wrapped in crescent roll dough. An orange juice mixture is poured over the dough and the dumplings are cooked until golden brown and bubbly. It's best served with vanilla ice cream.
Be sure to check out Dixie's Pecan Cobbler. It's a favorite at my house as well.
I must have vanilla ice cream when I eat apple dumplings. Whipped cream just doesn't cut it. I serve the dumplings warm with ice cream. The ice cream melts a little when it hits the warm dumpling and it's oh, so good.
When the entire family comes over for Sunday lunch, this is one of the desserts that I'll be serving often during the fall season. Of course, I have to make two pans of dumplings when my large family gets together.
I love making desserts like this that don't call for a lot of weird ingredients. The only item I didn't have on hand the last time I made this was the crescent rolls.
Most cobblers are made with a layer of fruit with thick dough dropped or poured over the top. I like that the apples are totally wrapped up in the dough. For me, the more dough the better.
Apple Dumplings
You'll need a 13×9 baking pan. Lightly grease the pan.
Honeycrisp apples are perfect for this recipe. You can substitute Honeycrisp apples with Granny Smith or Golden Delicious. Peel the apples and slice into eight slices per apple.
Note: The first time I made these dumplings, I cut the apples too thick and they weren't cooked all the way through. The next time I made these, I cut them thinner and they were perfect.
Wrap each apple slice with a crescent roll. Place in the baking pan.
Combine orange juice, sugar, and butter in a saucepan. Bring to a boil, stirring occasionally, and pour over the dumplings.
Stir together sugar and cinnamon. Sprinkle the mixture over the dumplings. Bake at 350º for 25-30 minutes or until golden brown. Serve with vanilla bean ice cream.
Yield: 16 Dumplings
Apple Dumplings
Honeycrisp apples are sliced and wrapped in crescent roll dough. An orange juice mixture is poured over the crescents and baked until golden brown.
Ingredients
2 cans (8 oz. each) refrigerated crescent rolls
2 large Honeycrisp apples, peeled and cut into 8 slices per apple
1 cup orange juice
2/3 cup sugar
1/2 cup butter
2 teaspoons sugar
1 teaspoon cinnamon
Vanilla ice cream, optional
Instructions
Preheat oven to 350º F.
Unroll crescent rolls and separate. Wrap each apple slice in a crescent roll and place in a lightly greased 13x9 baking dish.
Bring orange juice, 2/3 cup sugar, and butter to boil in a saucepan, stirring constantly.
Pour the juice mixture over the apple dumplings.
Stir together the 2 teaspoons sugar and 1 teaspoon cinnamon. Sprinkle over the dumplings.
Bake for 25 minutes or until golden and bubbly.
Serve warm with vanilla ice cream.
Nutrition Information
Yield
16
Serving Size
1
Amount Per Serving
Calories

137
Total Fat

7g
Saturated Fat

5g
Trans Fat

0g
Unsaturated Fat

2g
Cholesterol

21mg
Sodium

67mg
Carbohydrates

18g
Fiber

1g
Sugar

15g
Protein

1g
You May Also Like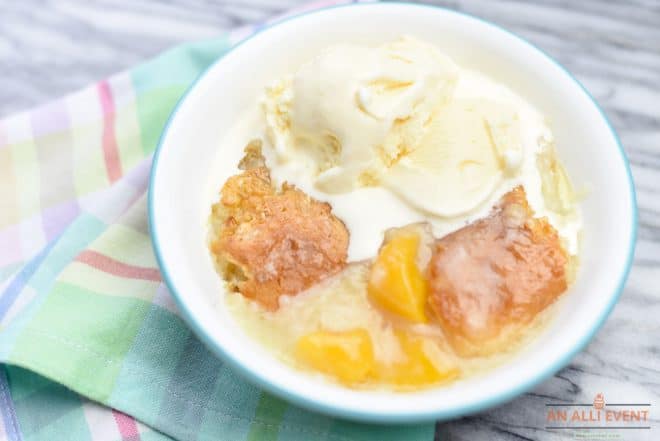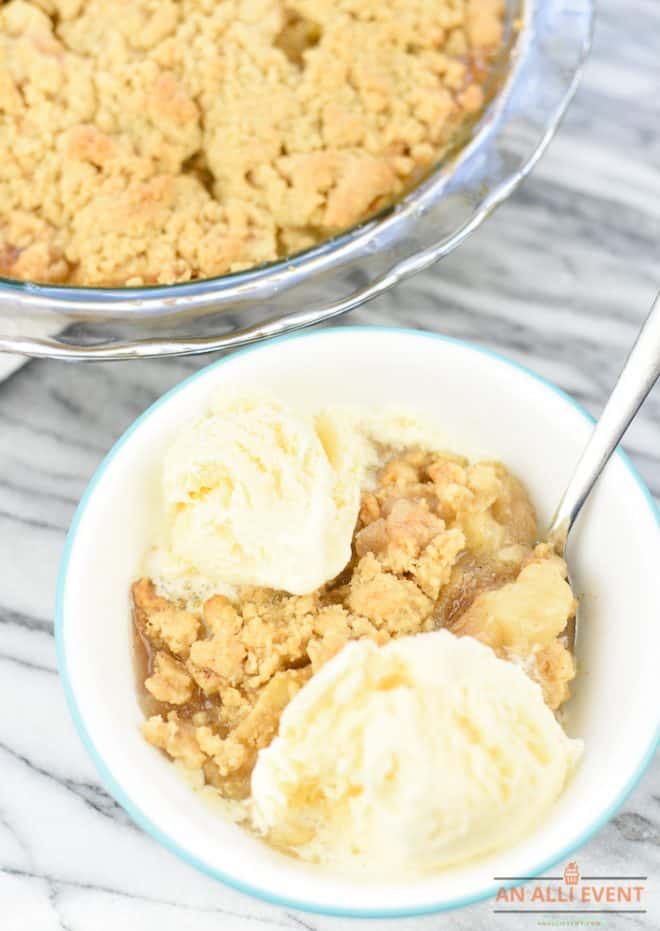 Apple Bundt Cake with Praline Frosting