Apple Pie Milkshake is the best of both worlds – apple pie and a milkshake – a marriage made in heaven.
When I think about apple pie, I think about all things fall and Thanksgiving. Milkshakes, on the other hand, remind me of a hot summer day. Since I live in the south and fall is seldom very cold, this is the perfect fall or summer drink.
An Apple Pie Milkshake is so easy to make. All you need to a premade apple pie, vanilla ice cream, milk and a dash of cinnamon and nutmeg.
As American As Apple Pie
We've all heard the above slogan numerous times. So, I researched and found out that neither apples nor apple pie originated in America. Apples are native to Asia and the early colonists of Jamestown brought apple seedlings and cuttings from European trees.
I read somewhere that the first written apple pie recipe can be traced back to 1381. It included raisins, pears, and figs in addition to the apples. And, it contained no sugar. Doesn't sound very appealing to me.
I like the modern-day version of apple pie and it flavors a milkshake wonderfully.
Apple Pie Milkshake Is A Special Occasion Shake
For me, this is a special occasion dessert shake. It's not an everyday event. Sometimes, I'll use a smaller slice of pie, reduced fat ice cream, and low-fat milk or almond milk. It's not as decadent, but it works.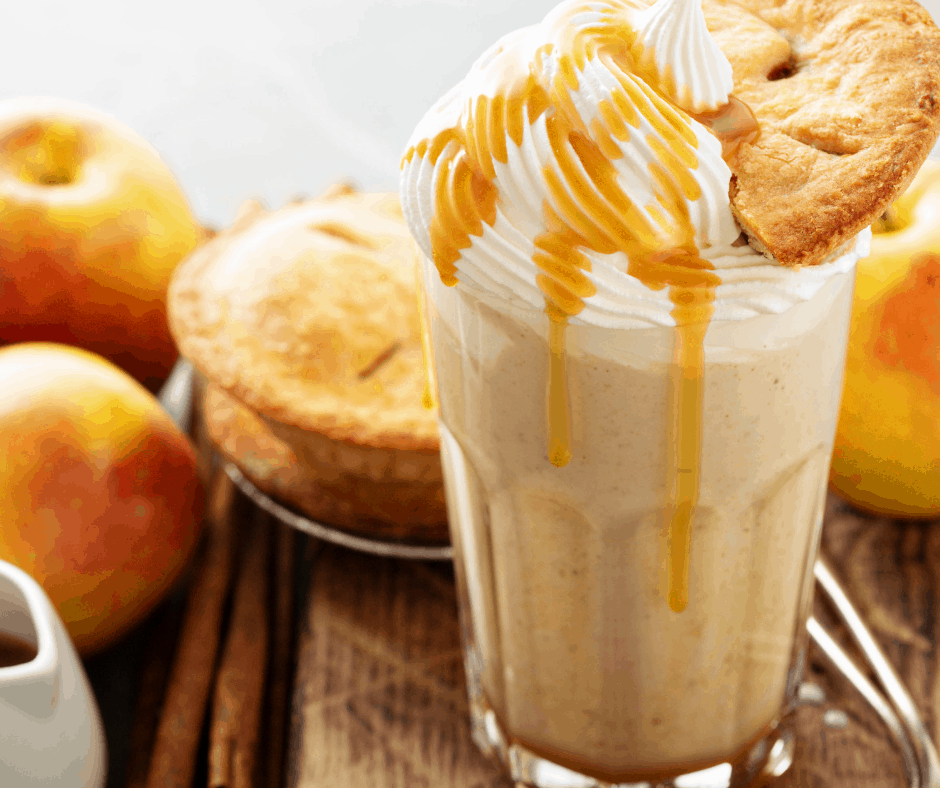 Apple Pie Milkshake
You'll need a slice of apple pie for each shake. For this recipe, I bake Mrs. Smith's Dutch Apple Pie according to the directions on the package. Let cool completely.
To make one shake, place a slice of apple pie in a blender with three scoops vanilla ice cream (about 3/4 cup of ice cream). Add 1/4 cup milk, two dashes of cinnamon and one dash of nutmeg. Blend together until creamy.
If the milkshake is too thin, add more ice cream. If it's too thick, add more milk. You can top the milkshake with whipped cream if desired.
Yield: 1 serving
Apple Pie Milkshake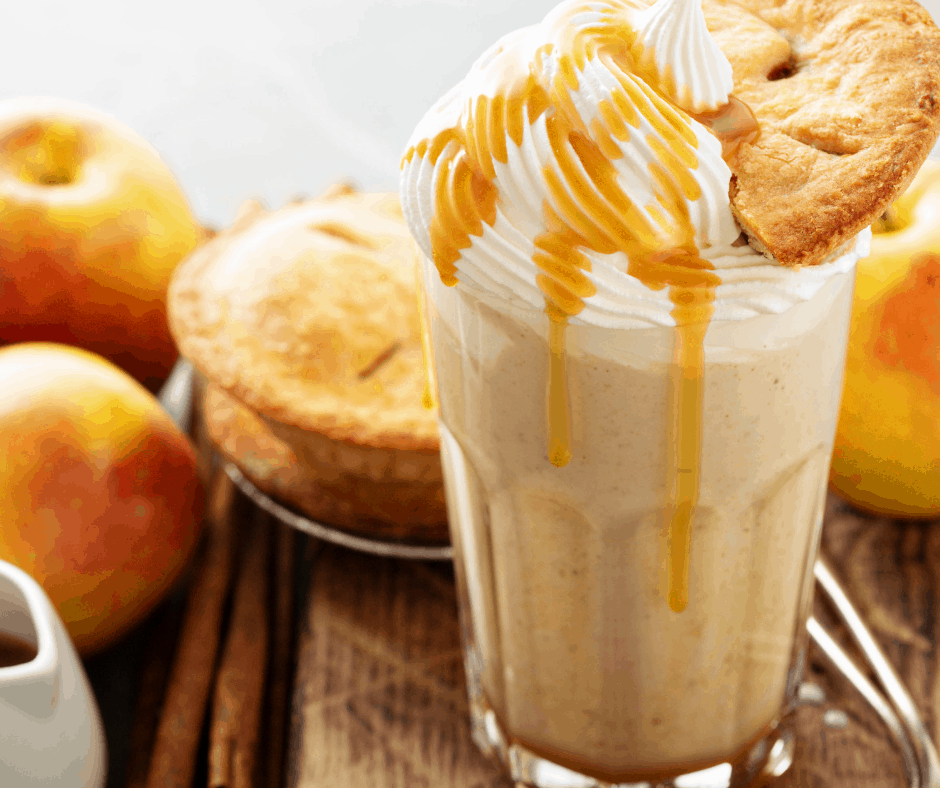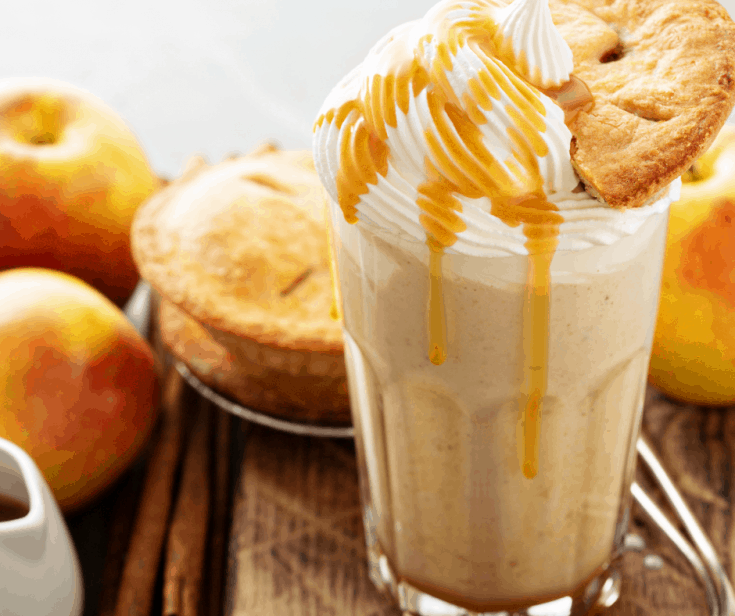 An Apple Pie Milkshake is refreshing and delicious.
Ingredients
1 slice apple pie
3/4 cup vanilla ice cream
1/4 cup milk
cinnamon
nutmeg
Instructions
For each shake, place one slice of apple pie in a blender with three scoops of ice cream, 1/4 cup milk, 2 dashes cinnamon, and 1 dash of nutmeg.
Blend. Add more ice cream if too thin and more milk if too thick. Serve in tall frosty glasses (dip glasses in water and place in freezer until frosty).
Notes
For this recipe, I use Mrs. Smith's Deep Dish Dutch Apple Pie, baked according to package directions and cooled.
Nutrition Information
Yield
1
Serving Size
1
Amount Per Serving
Calories

550
Total Fat

27g
Saturated Fat

13g
Trans Fat

0g
Unsaturated Fat

12g
Cholesterol

48mg
Sodium

363mg
Carbohydrates

72g
Fiber

5g
Sugar

41g
Protein

8g
You May Also Like
Dairy Queen Butterfinger Blizzard Copycat