Aunt Jean's cornbread sticks are so good! They are crispy on the outside and tender on the inside. Every time I make these, I'm reminded of my childhood.
My Aunt Jean is my mom's youngest sister and mom to my same-age cousin, Dixie, whom I went to school with and was inseparable from while growing up in the best hometown in south GA. You can find Dixie's Pecan Cobbler recipe here. It's like pecan pie on steroids – yum!
My cousin and I no longer live in our small hometown, but our parents are still there in the homes we grew up in, with the same telephone numbers and same post office boxes.
No matter where I've lived since growing up, my hometown is always the place I think of when I think of home. Is it the same for you?
I can't think of my Aunt Jean without the memories of her delicious red velvet cake and crunchy, tender cornbread sticks coming to mind.
When I would stay the night with my cousin, cornbread sticks were usually served alongside the evening meal. And they were always in the shape of an ear of corn, which I thought was the greatest thing in the world because there was a crust on every side and the crust is always the best part.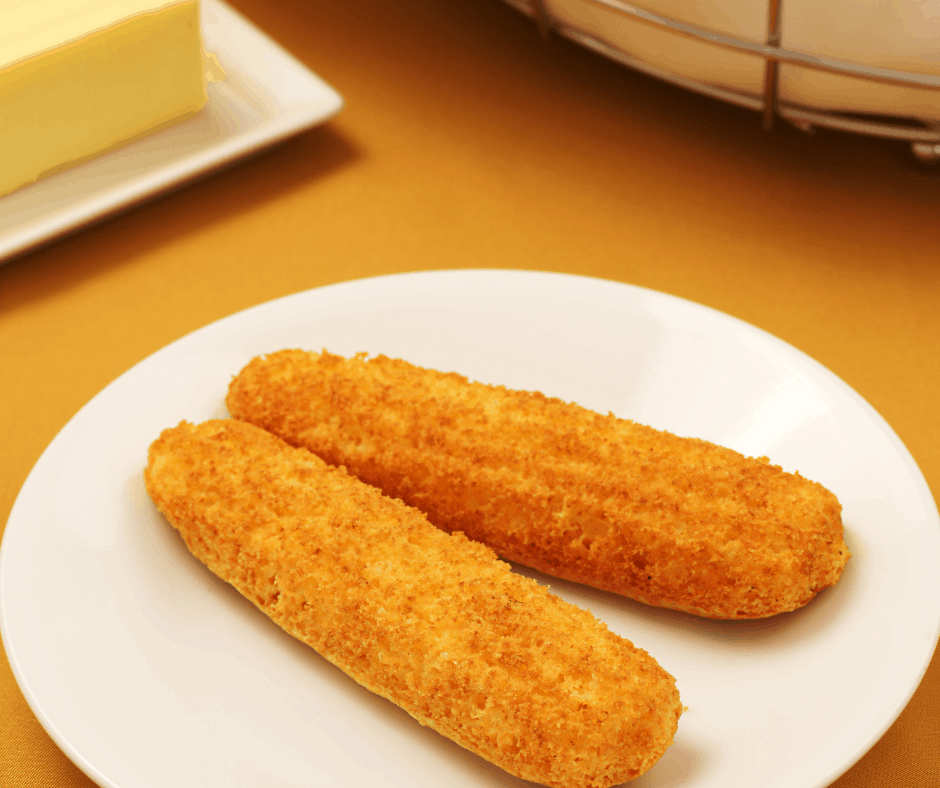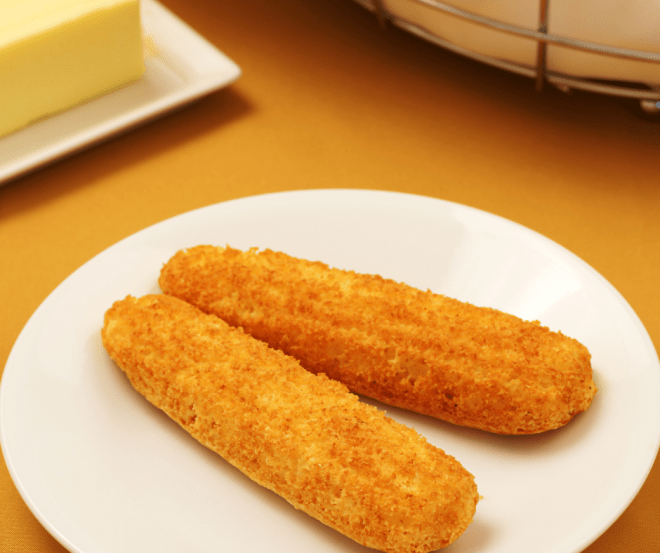 A while back I purchased a Lodge corn stick pan just so I could taste Aunt Jean's cornbread sticks again.
I make cornbread often, including my grandma's hoecakes, but the first time I attempted to make the cornbread sticks, I think I overfilled the molds, and they turned out to be misshapen blobs of cornbread. And they stuck to the bottom, even though I had greased the daylights out of those molds.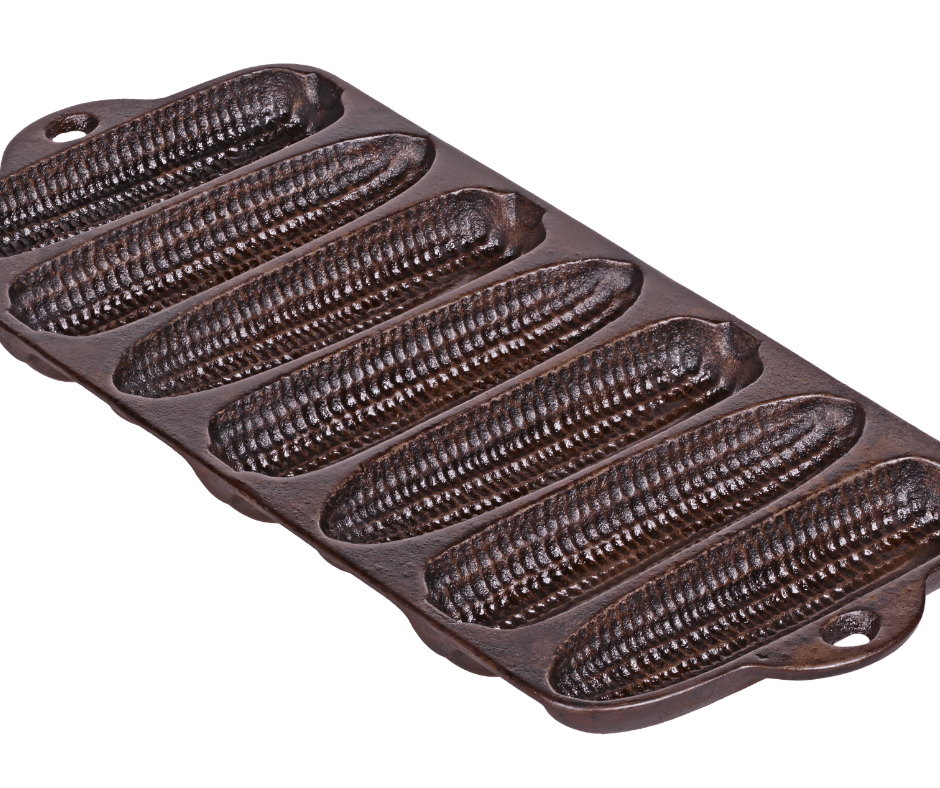 Was I deterred? No sirree! The second time around, I sprayed the pan really well with cooking spray. I also filled them half full with the cornbread mixture. Perfection!
I like to use Baker's Joy cooking spray – the kind that has flour in the spray.
Ingredients for Aunt Jean's Cornbread Sticks
self-rising yellow cornmeal mix
buttermilk
eggs
butter, melted
If You Like Your Cornbread Sweet
Personally, I don't care for sweet cornbread, but if you do, just add a tablespoon or two of sugar to the cornbread mixture when you're mixing it all together.
When I'm only making seven cornbread sticks, I just half the ingredients. I always have a little cornbread batter leftover (using a pan that makes seven corn sticks) so I pour it into a greased and floured ramekin and bake it alongside the corn sticks.
I made cornbread pudding with leftover cornbread and it's delicious! It really is!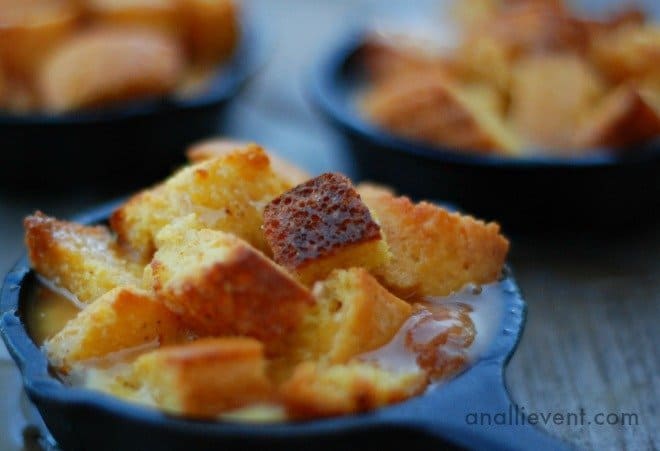 You May Also Like These Recipes
Yield: 14 cornbread sticks
Cornbread Sticks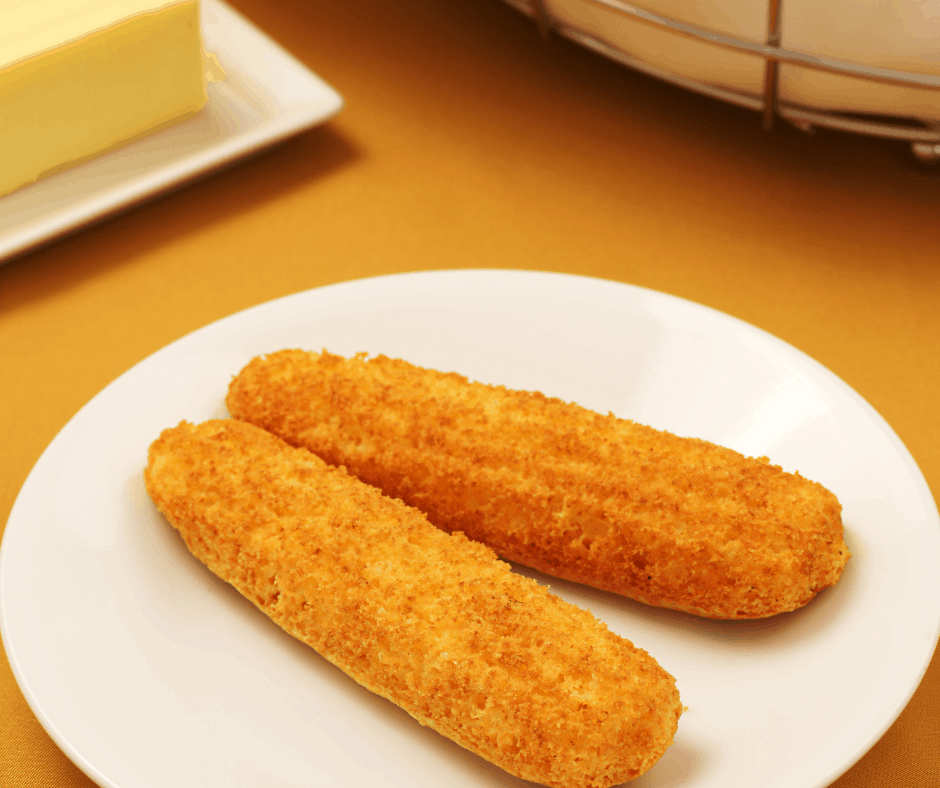 These cornbread sticks are tender on the inside and crispy on the outside - just how I like them.
Ingredients
2 cups self-rising yellow cornmeal mix
2 cups buttermilk
2 large eggs
1/2 cup butter, melted
Instructions
Preheat oven to 425ºF.
Spray cornbread stick pan or a muffin pan with cooking spray.
Whisk together cornmeal mix, buttermilk, and eggs until just combined. Stir melted butter into the mixture.
Fill molds half full.
Bake for 20-25 minutes or until corn sticks are golden brown and pulling away from the sides. Let cool for a couple of minutes and carefully remove from pan.
Notes
If you don't have a corn stick pan, use a 12 cup muffin tin.
Recommended Products
As an Amazon Associate and member of other affiliate programs, I earn from qualifying purchases.
Nutrition Information
Yield
14
Serving Size
1
Amount Per Serving
Calories

145
Total Fat

8g
Saturated Fat

5g
Trans Fat

0g
Unsaturated Fat

3g
Cholesterol

45mg
Sodium

135mg
Carbohydrates

15g
Fiber

1g
Sugar

2g
Protein

4g