I'm going to grab a cup of hot cocoa, get comfy and have a slice of Chocolate Cake with Candy Cane Forest.
I'm sharing a chocolate cake recipe that I make time and time again. The frosting changes on a whim, but the cake stays the same.
My Chocolate Cake has a vanilla frosting and is topped with a candy cane forest. It's beautiful, delicious and you don't need any special decorating skills. Yippee for me . . . and you!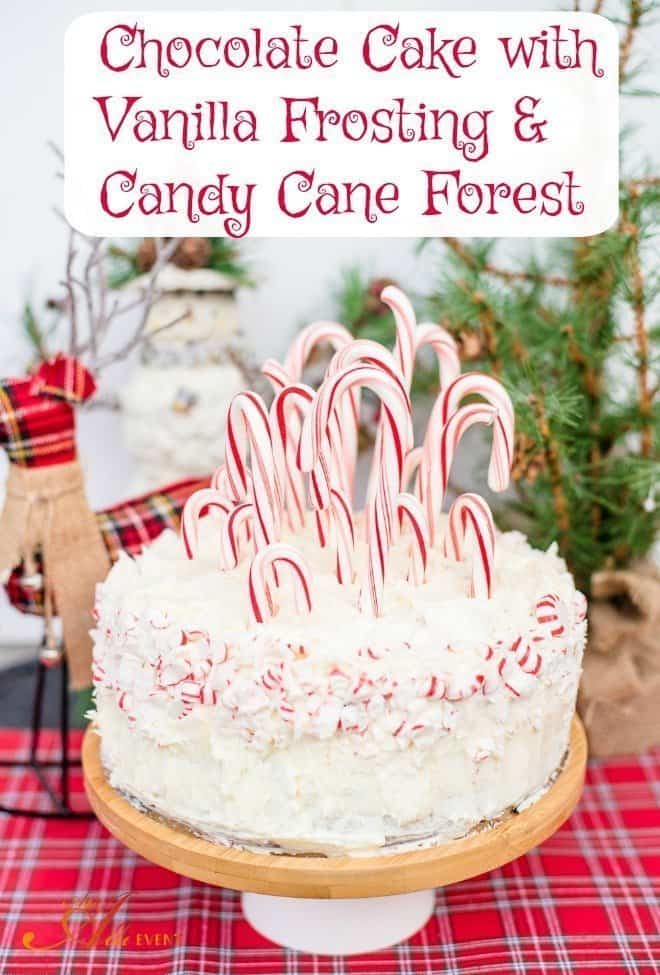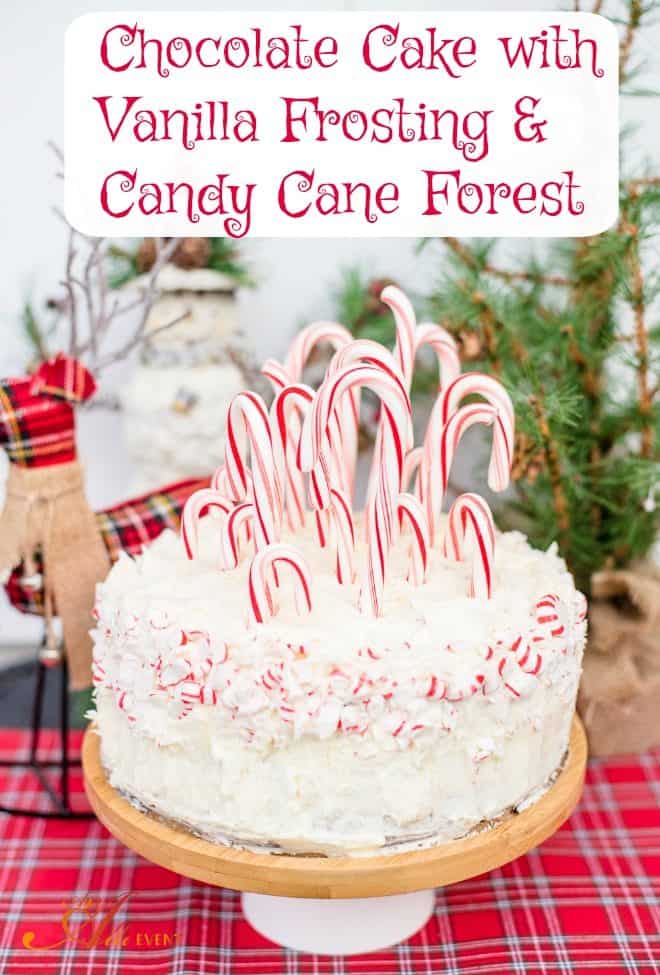 I love to bake for the holidays and I always make several desserts for Christmas Day. Most of the desserts are family favorites and hold dear and precious memories of Christmases long, long ago.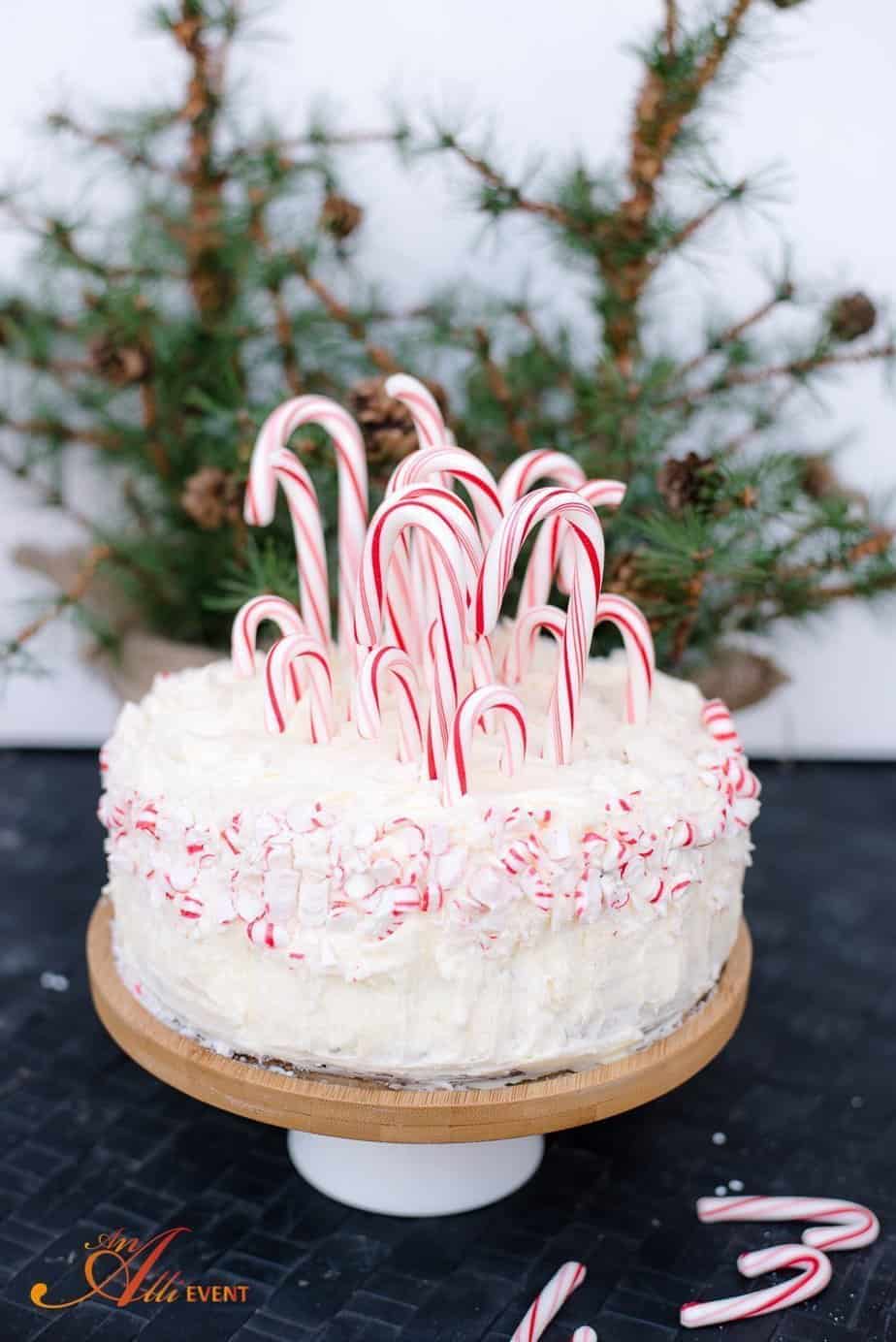 I try to always include one dessert that is spectacular and is sure to receive lots of oohs and aahs. This is the one! It looks and tastes impressive, but it's not hard to make at all.
It wouldn't be Christmas at my house without a sprinkle of peppermint here and there. This cake itself doesn't have any added peppermint and the crushed peppermint discs on the outside add a subtle hint of peppermint – not too much and not too little.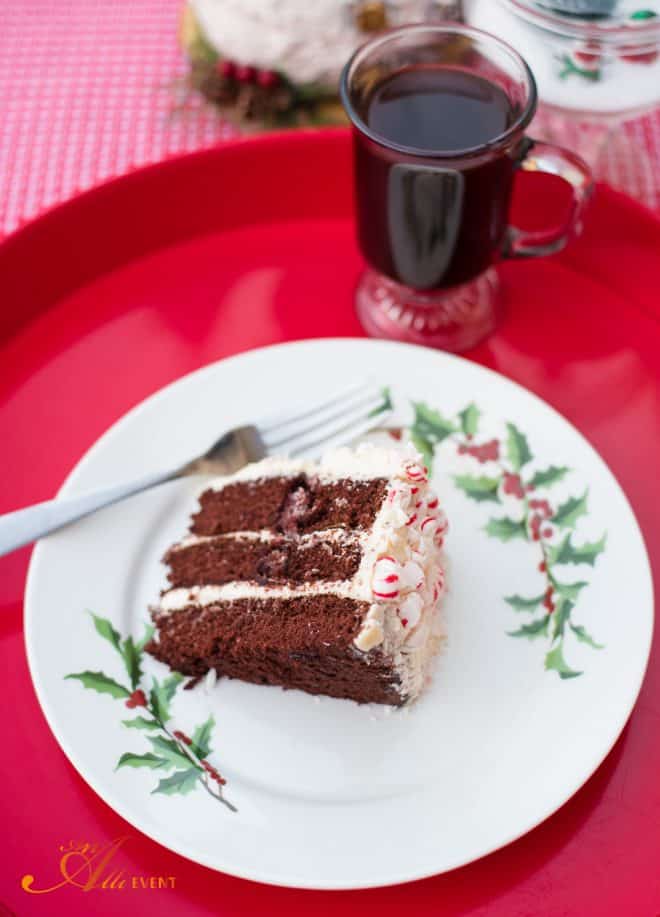 Chocolate Cake with Candy Cane Forest
You should see my grandkids' eyes light up when I serve the cake. One of the grandkids goes straight for the candy canes. One loves the chocolate cake the best and another one loves the frosting. Me? I love it all! It's one of my favorite Christmas flavors.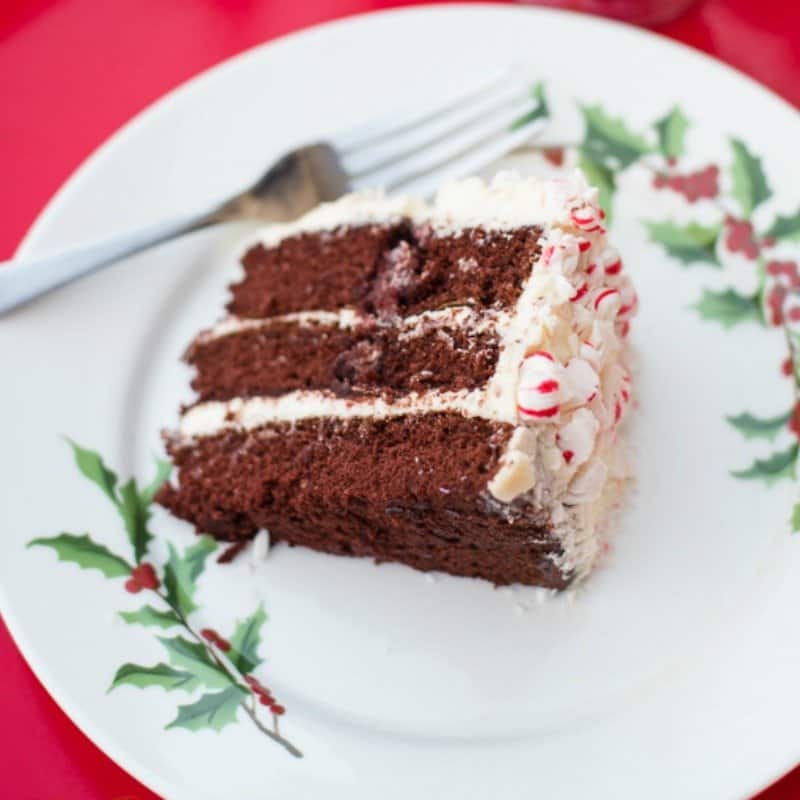 Yield: 15
Chocolate Cake with Vanilla Frosting & Candy Cane Forest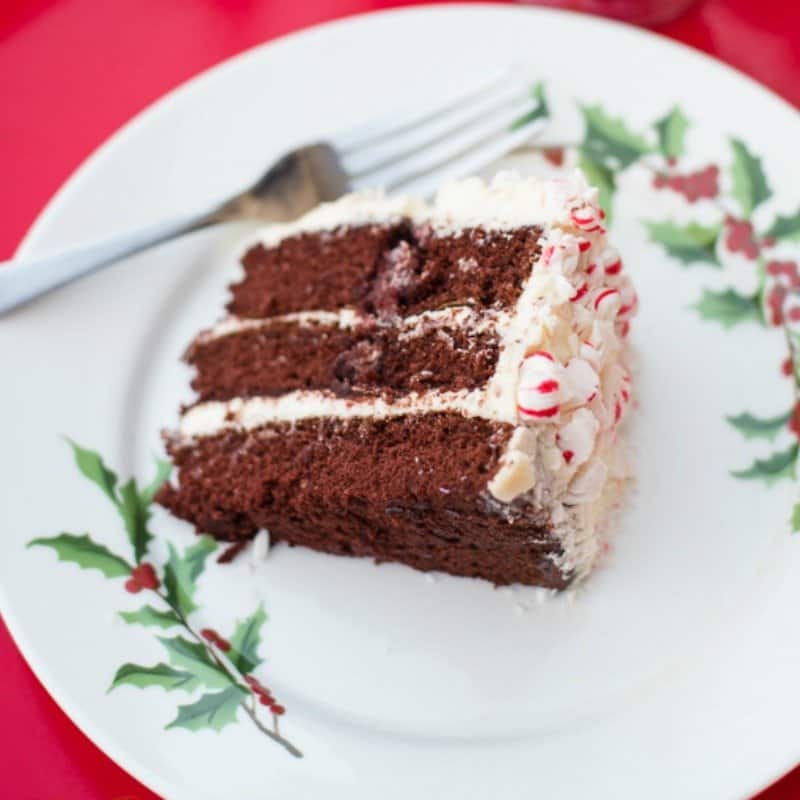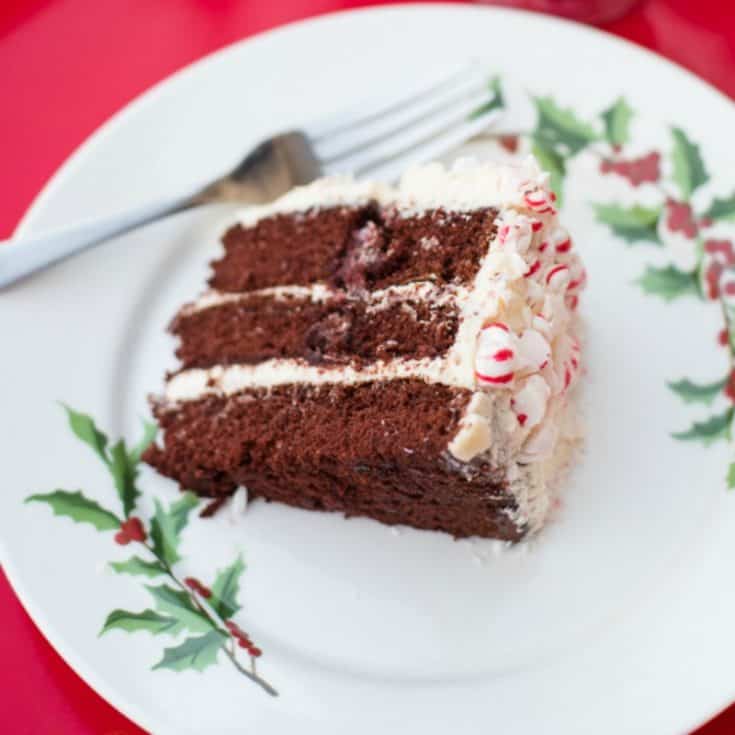 This classic chocolate cake is topped with a vanilla frosting and a festive candy cane forest.
Ingredients
1-3/4 cups all-purpose flour
1-1/2 teaspoons baking powder
1-1/2 teaspoons baking soda
1 tsp. salt
2 cups sugar
3/4 cup unsweetened cocoa
2 eggs
1 cup milk
1/2 cup vegetable oil
1-1/2 teaspoons vanilla extract
1 cup boiling water
Vanilla Frosting
2 cups butter at room temperature
6 cups powdered sugar
1 teaspoon vanilla extract
1 pinch of salt
Candy canes
Instructions
Preheat oven to 350º F.
Grease and flour 3 cake pans. Set aside.
Combine the dry ingredients in mixing bowl.
Add eggs, milk, oil, and vanilla.
Beat on medium speed for 2 minutes.
Stir in boiling water.
Pour into pans and bake for 30 minutes or until a toothpick inserted into the center comes out clean.
Cool 10 minutes. Remove from pans and cool completely on wire racks. Once cool, frost with vanilla frosting.
Vanilla Frosting
Beat butter on medium until creamy. Add powdered sugar 1/2 cup at a time, beating after each addition. Beat in vanilla and salt.
Notes
If you don't like the taste of peppermint, just leave the candy canes off and enjoy a classic chocolate cake with vanilla frosting.
You may also like
The Making of a Family Christmas Card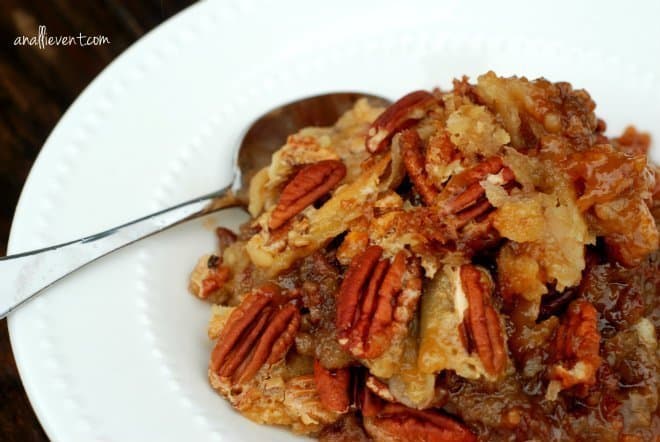 Christmas Stocking Post (DIY in 30 minutes)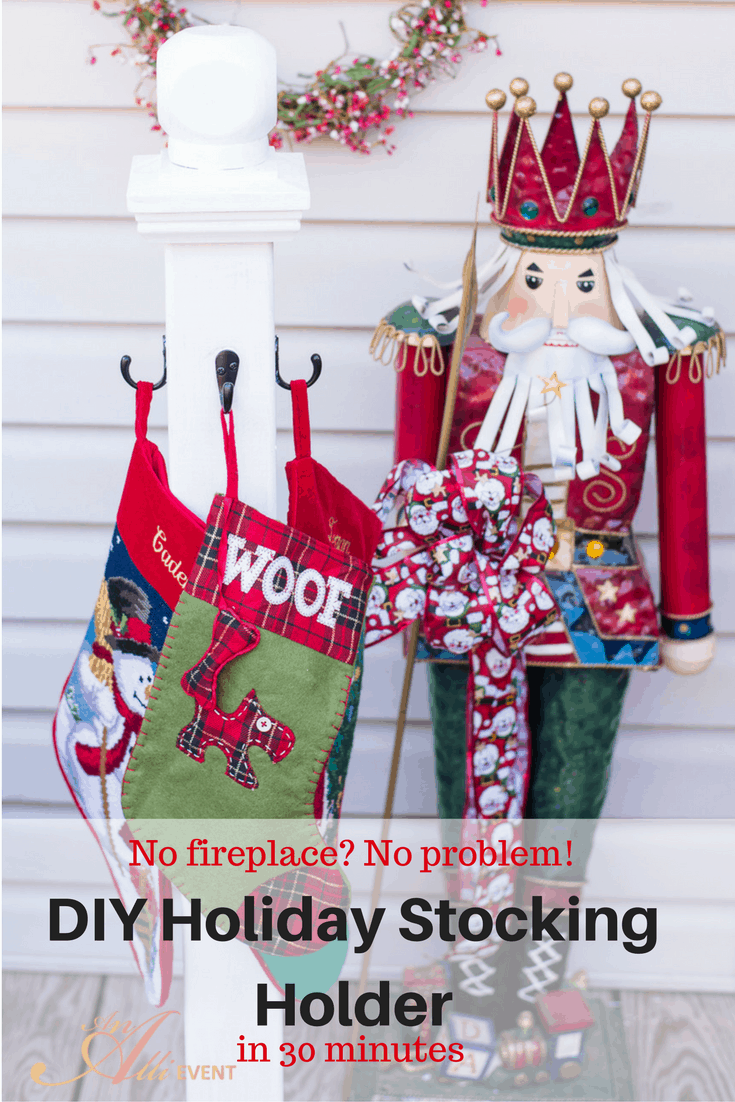 DIY Holiday Ornament Christmas Tree