Thanks to Berries.com for sharing these Dessert Charcuterie Board graphics with me. All opinions are my own.
Dessert Charcuterie Boards are all the rage right now and they are just what you need for your next gathering. These boards are great for entertaining because they serve a large crowd and offer a variety of delicious options.
Meat and cheese trays have always had a place at the party table. It's time to put a sweet twist on the traditional party platter and dive into this season's hottest new entertaining trend. Did I mention how easy these dessert charcuterie boards are to put together?
Dessert Charcuterie Board Ideas
Fruit Lover Charcuterie Board
Fresh fruit paired with creamy melted chocolate is a match made in heaven. Add some cheese, crackers, and hand-dipped cherries and you're good to go.
Sweet and Salty Charcuterie Board
When it comes to dessert, I'm a sweet and salty kind of girl. Dip some potato chips in chocolate, add some nuts, bacon, and hazelnut spread and you've created my dream dessert board.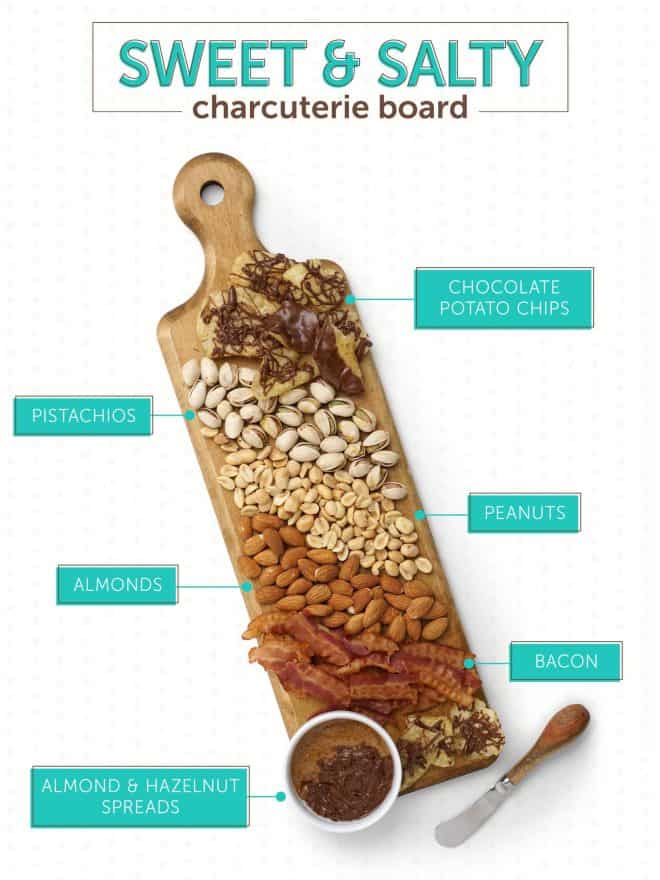 Candy Shop Dessert Charcuterie Board
If you're a candy lover, this is the charcuterie board for you! This dessert board is fun and playful and offers everything a candy lover could want. My son-in-law would love this one. It's overflowing with his favorite gummies and jelly beans.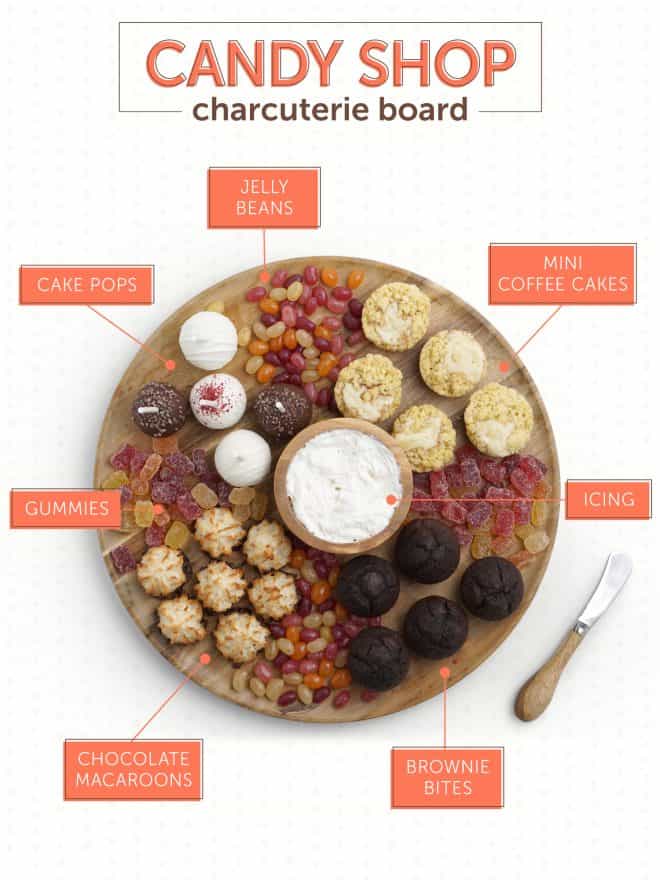 A dessert charcuterie board is simple to put together and your guests will love having so many dessert options. Using the right sized boards and utensils will make serving a breeze. Be sure and add lots of bright colors so that all eyes are drawn to your dessert board. The fun flavor combos will keep them coming back for more.
If you're having a really large party, why not incorporate all three of these boards?

You May Also Like
Flamingo Cupcakes & Party Ideas