This shop, Mexican Chicken Casserole, was compensated by Collective Bias, Inc. and Conagra Brands. All opinions are mine alone.
It's Fiesta time! Cue the Mariachi band because I'm doing the Mexican Hat Dance! I'm excited to join RO*TEL in declaring the entire month of May as Fiesta Month! Thankfully, May has 31 days, so that's 31 days of fiesta fun!
I'll kick off the month with an amazing Mexican Chicken Casserole that's on the table in less than 30 minutes. That means I'll have more time for some DIY fun!
My party includes plenty of DIY party ideas, colorful free printables, and delicious Tex-Mex foods that you'll want to include when planning your own fiesta. Let's get started!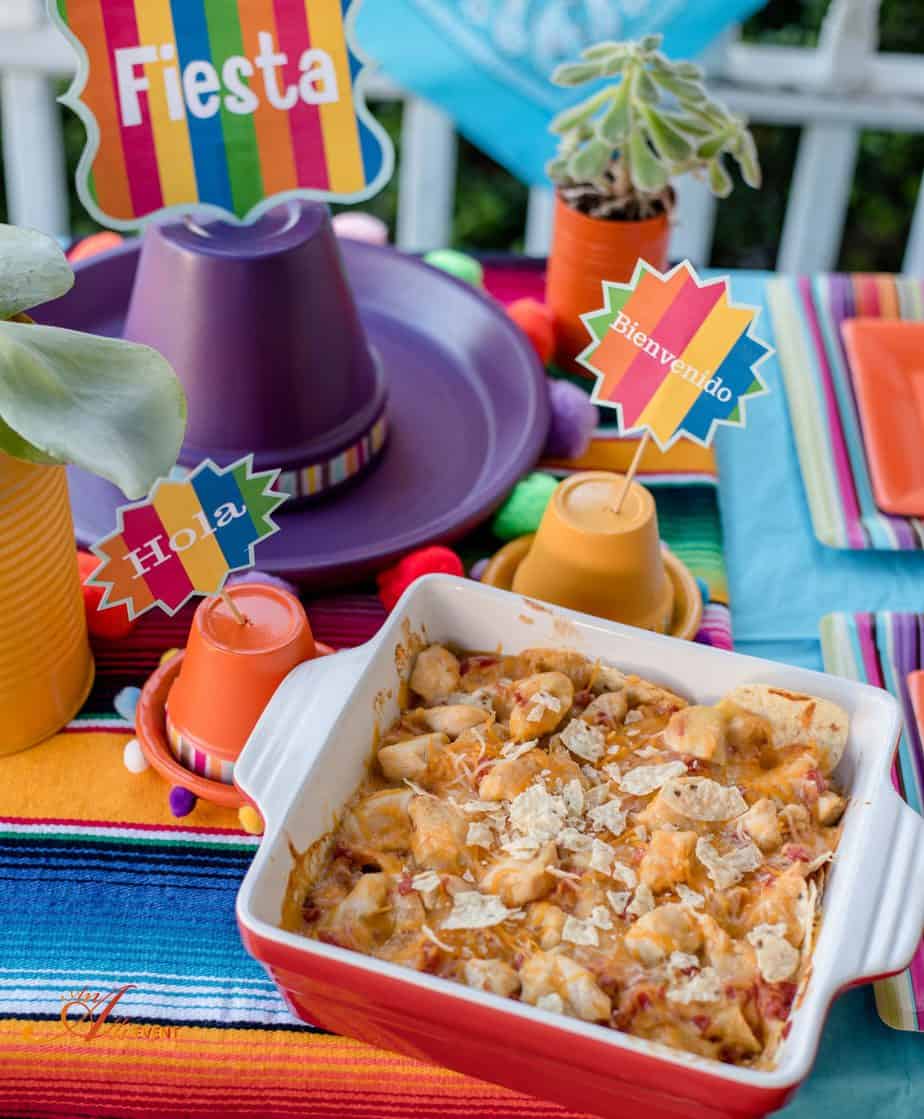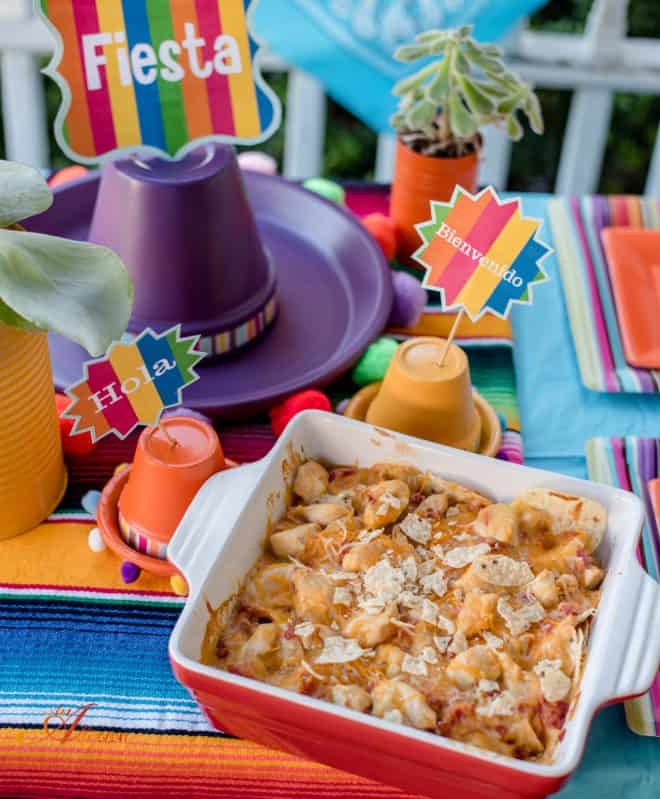 Mexican Fiesta Tablescape
We're taking it outside for this party! It's all about bright, bold colors when it comes to creating a tablescape worthy of a fiesta. Since we're partying outside, I start with a disposable table cover in a bright shade of blue.
Next, I add a colorful Mexican serape table runner. It really brightens up the table and adds pops of bold colors.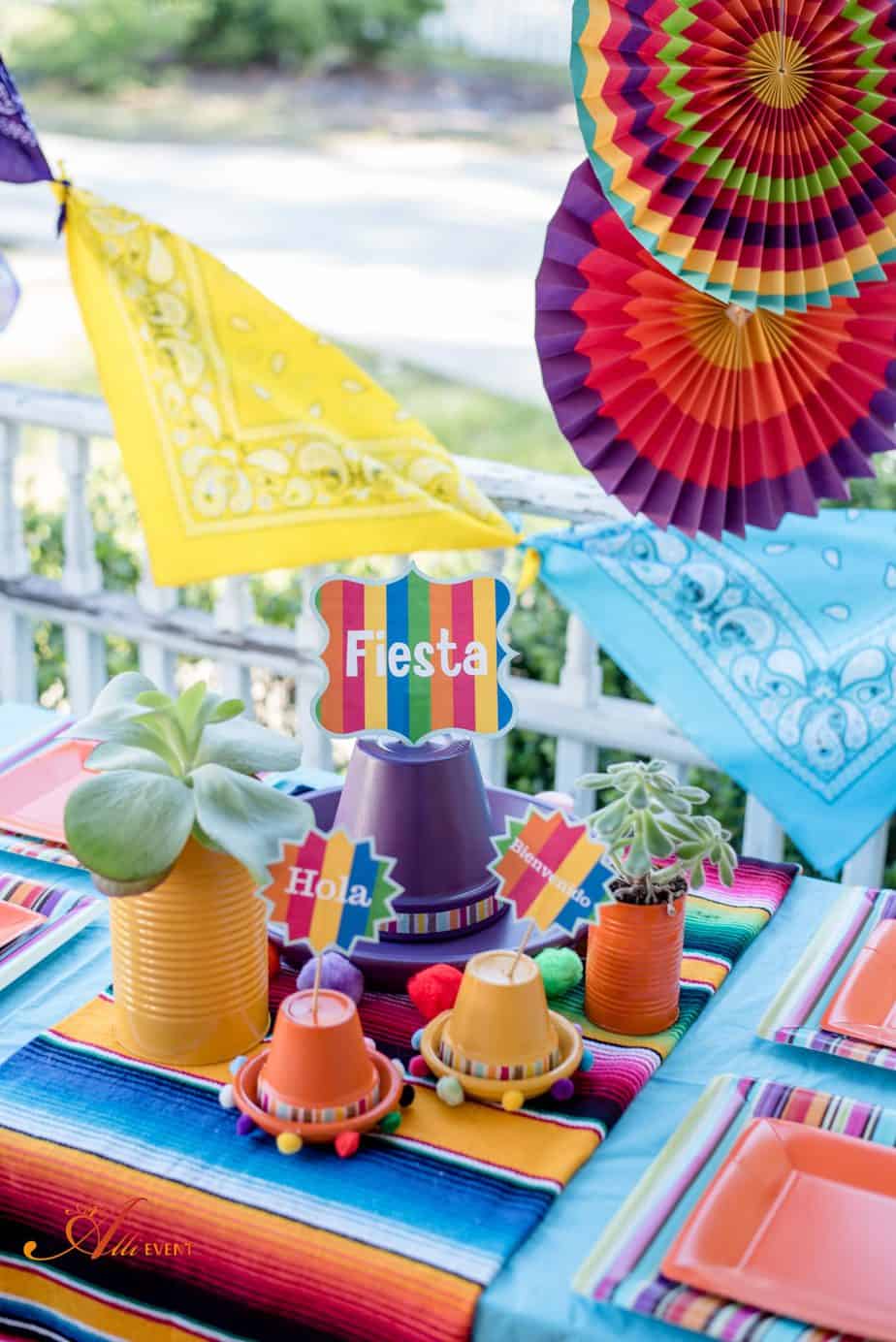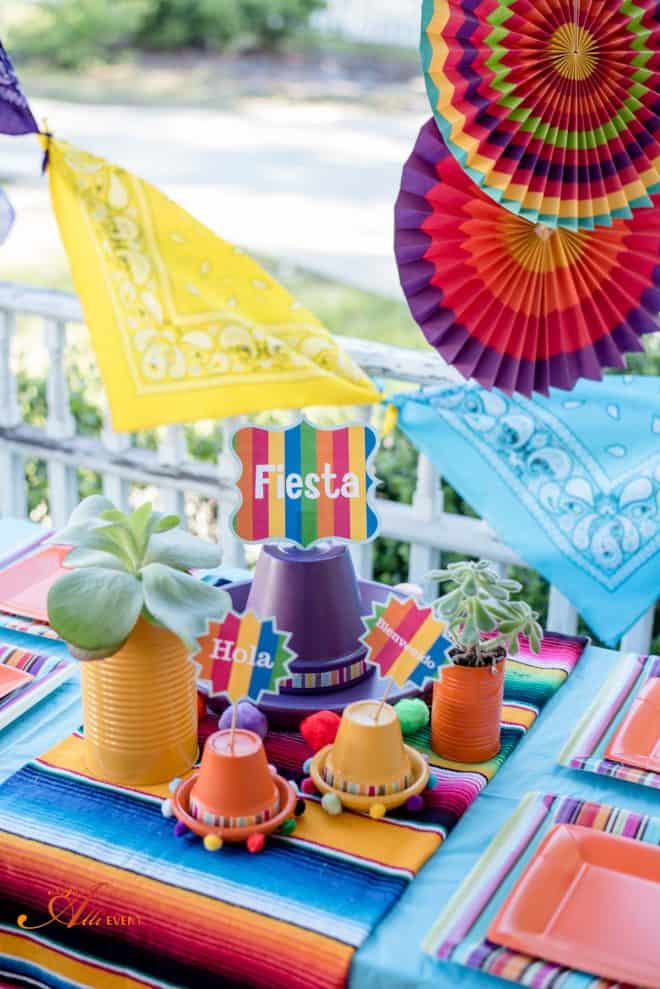 DIY Sombrero Centerpieces
These Sombrero centerpieces are so fun to make and will bring big smiles to the faces of your guests.
Here's what you'll need:
Clay pots and saucers (a little bigger than the pots)
Spray paint in vibrant colors (I used mustard, purple, and orange)
Brightly colored pom poms
Washi tape
Glue Gun
Spray paint the clay pots and saucers in bold colors. I use two coats of paint. Be sure and let the paint dry in between coats.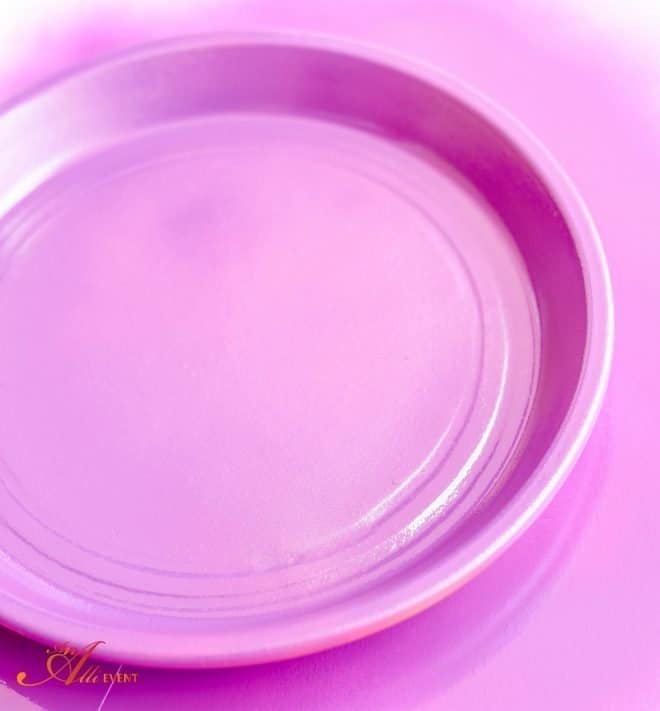 Smooth washi tape around the top edge of the clay pots.
Using a hot glue gun, glue pom-poms around the edge of the saucers.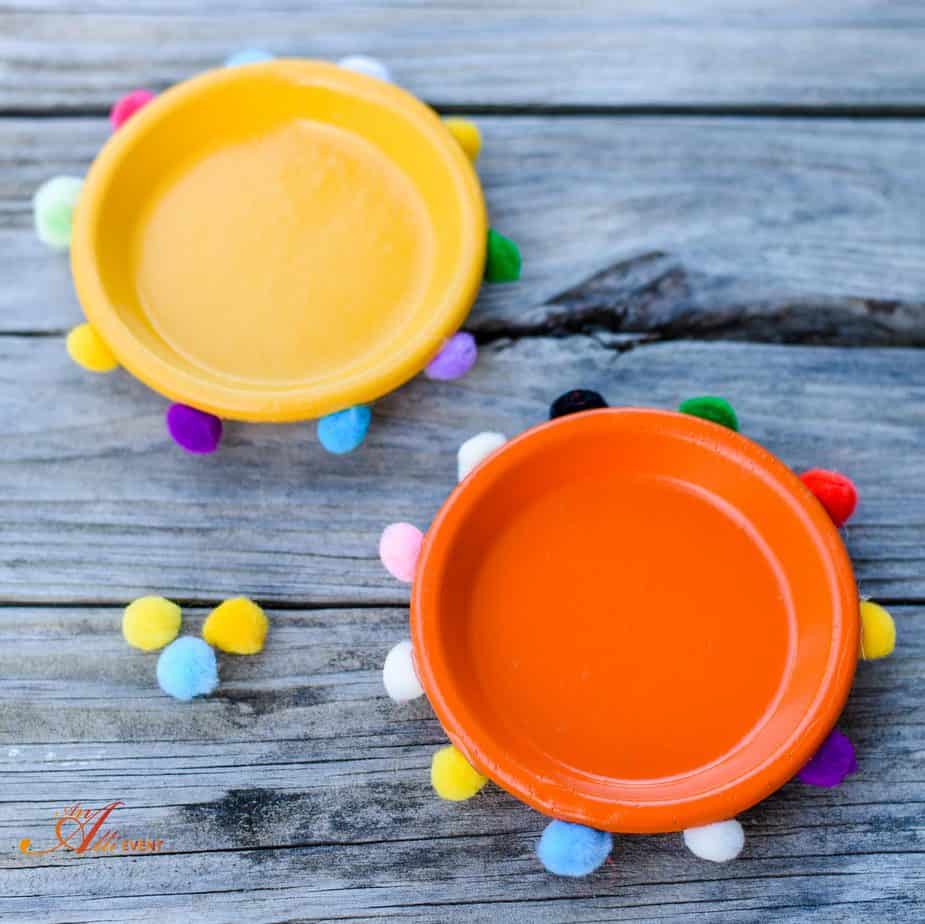 Turn the pots over and place on the saucers. Now you have the perfect sombrero centerpieces for your fiesta!
For a fun addition to the centerpieces, add a few of my favorite greetings. Print on card stock, cut out and use a hot glue gun to attach the greetings onto popsicle sticks. I've included a FREE printable!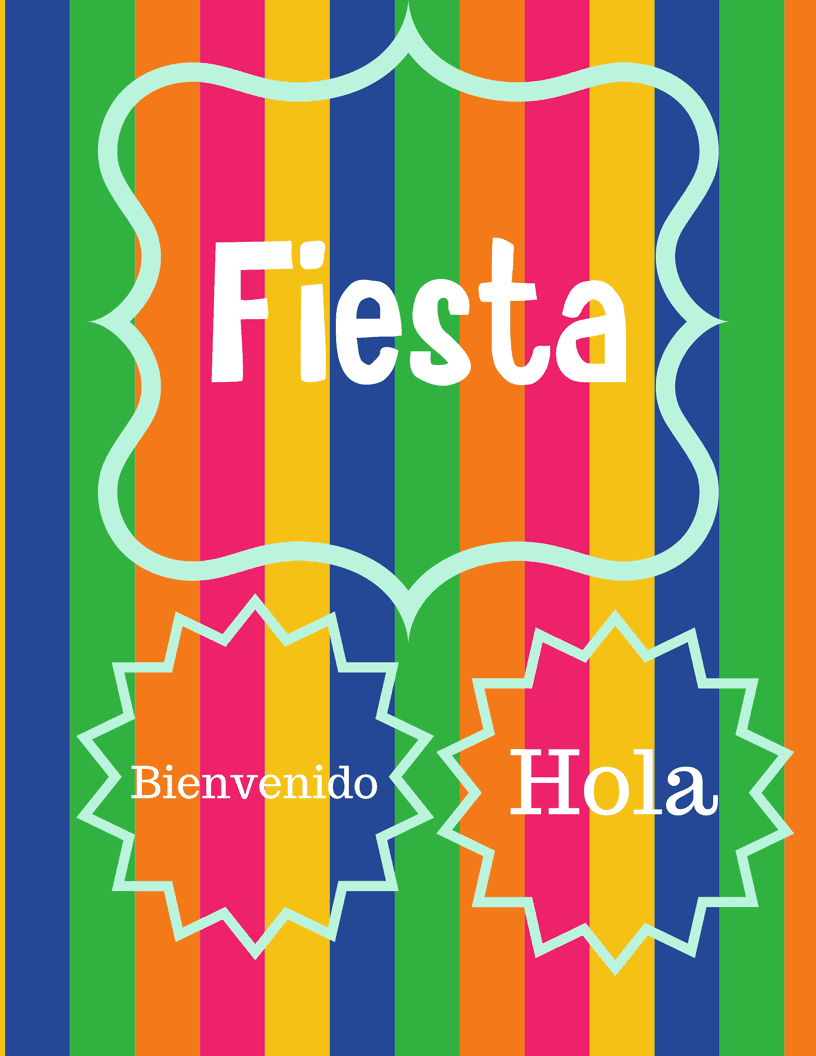 Add a few succulents and you're good to go.
Bandana Garland
This is one of the easiest garlands you'll ever make. First, I pressed the bandanas to get all the wrinkles out.
Fold the colorful bandanas (I used six)triangles.
Tie them end to end. Ta-da, you're done!
Fiesta Menu
The menu for my Fiesta Dinner Party includes Mexican Chicken Casserole, Mexican Rice, and Individual Taco Salads. Sombrero Sugar Cookies and Milk Shooters are a fun, delicious way to end a scrumptious feast.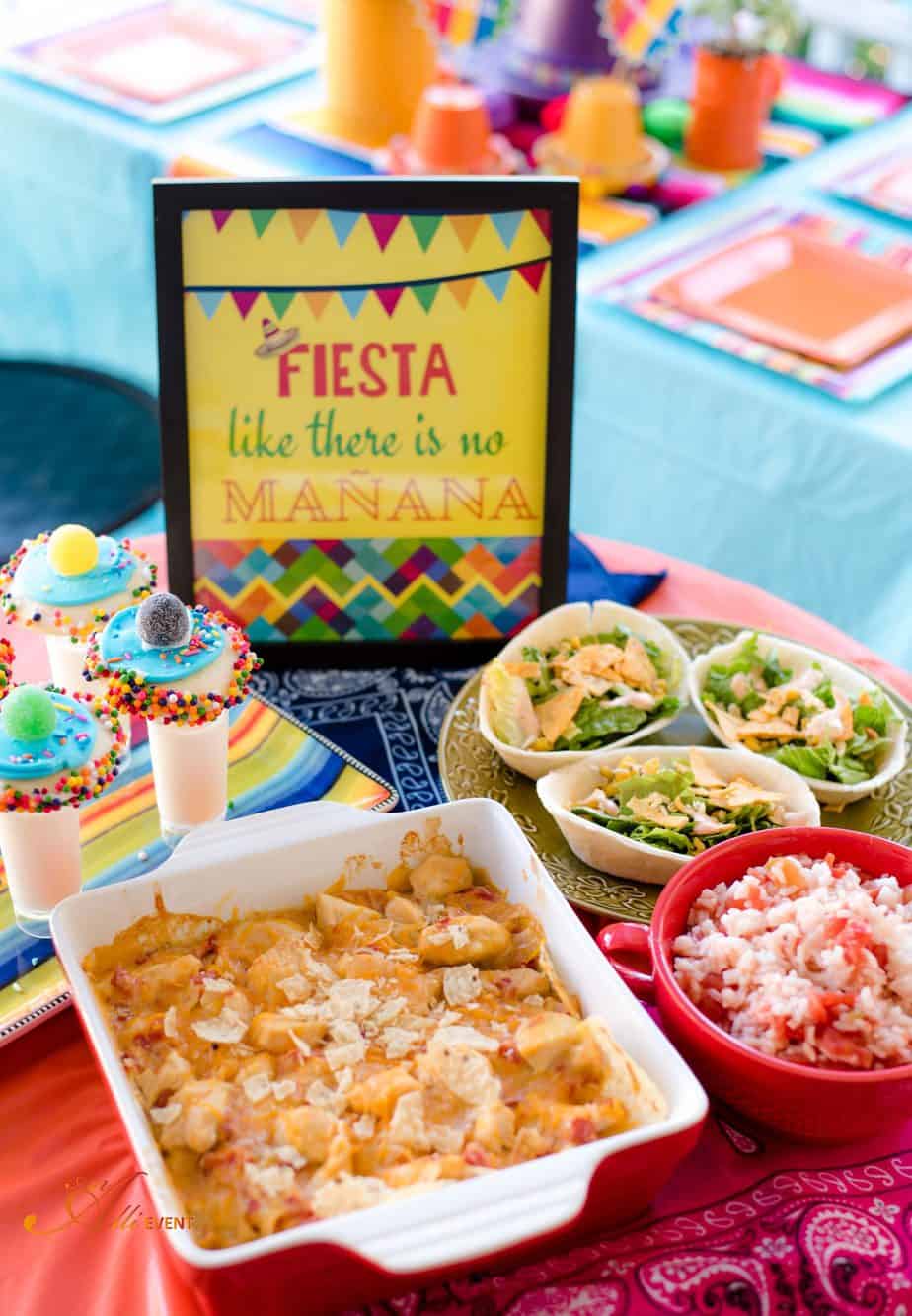 Mexican Chicken Casserole
The main event or entrada (entree) is the Mexican Chicken Casserole. It's made with the finest ingredients including RO*TEL, a family favorite.
Whenever I'm shopping at Walmart, I make sure to stock up on RO*TEL. Whenever I want to add bold flavor to soups, dips, casseroles, breakfast recipes, and even pimento cheese, RO*TEL delivers because it's so versatile.
Let's make an easy Mexican Chicken Casserole!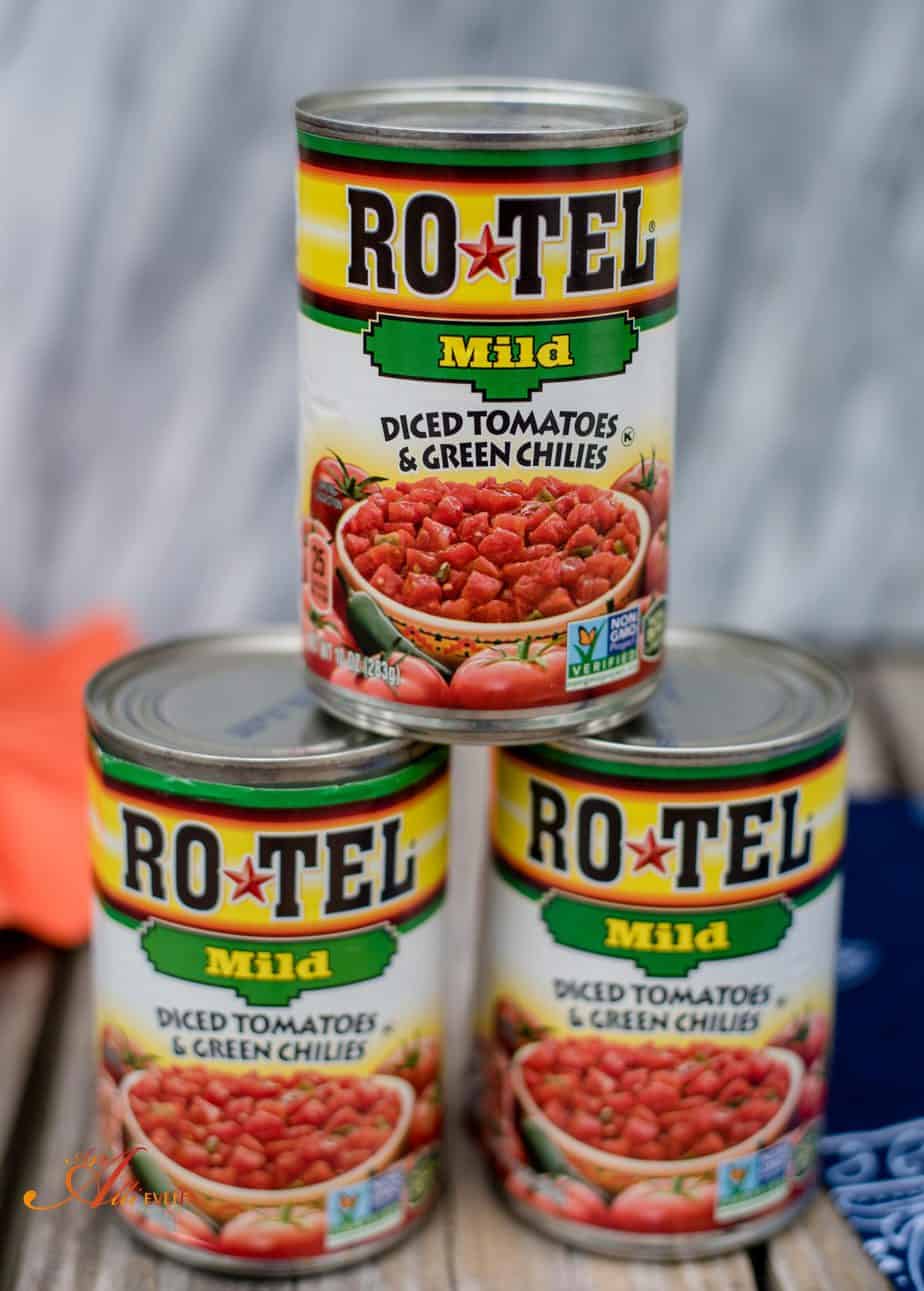 Cook chicken cubes in a skillet until golden brown.
In a large bowl, mix chicken, RO*TEL, cream of chicken soup, and cheese.
Layer the chips and RO*TEL mixture and repeat.
Top with crushed chips and bake for 20 minutes until hot and bubbly.
Easy Mexican Chicken Casserole
Ingredients
2 Tablespoons olive oil
3 boneless, skinless chicken breasts, cubed
1 - 10 oz. can RO*TEL
1 bag tortilla chips
3 cups shredded Mexican cheese
1 can cream of chicken soup
Instructions
Heat olive oil in a skillet on medium high heat. Add cubed chicken breasts and sauté for 6-8 minutes or until golden brown. Remove from skillet.
In a large bowl, mix RO*TEL, cream of chicken soup, cheese and cubed chicken breasts.
In a greased casserole dish, layer 1/2 of the tortilla chips and 1/2 of the RO•TEL mixture. Repeat layers and top with crushed tortilla chips.
Bake at 350º for 20 minutes or until hot and bubbly.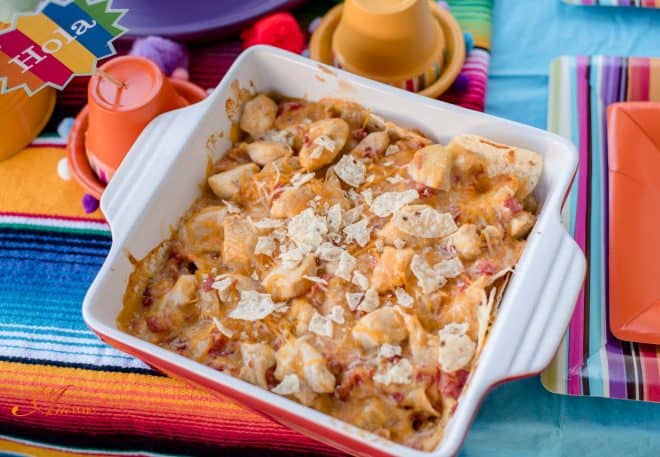 Sombrero Sugar Cookies & Milk Shooters
To make the cookie shooters, you'll need:
Iced sugar cookies (from the bakery)
Icing (pre-packaged)
Sprinkles
Gumdrops
Pipe a line of icing all around the outside of the sugar cookie. Roll the outside of the cookie in sprinkles. Add a dab of icing to the center of the cookie and attach the gumdrop.
Pour milk into shot glasses and top with a Sombrero Sugar Cookie.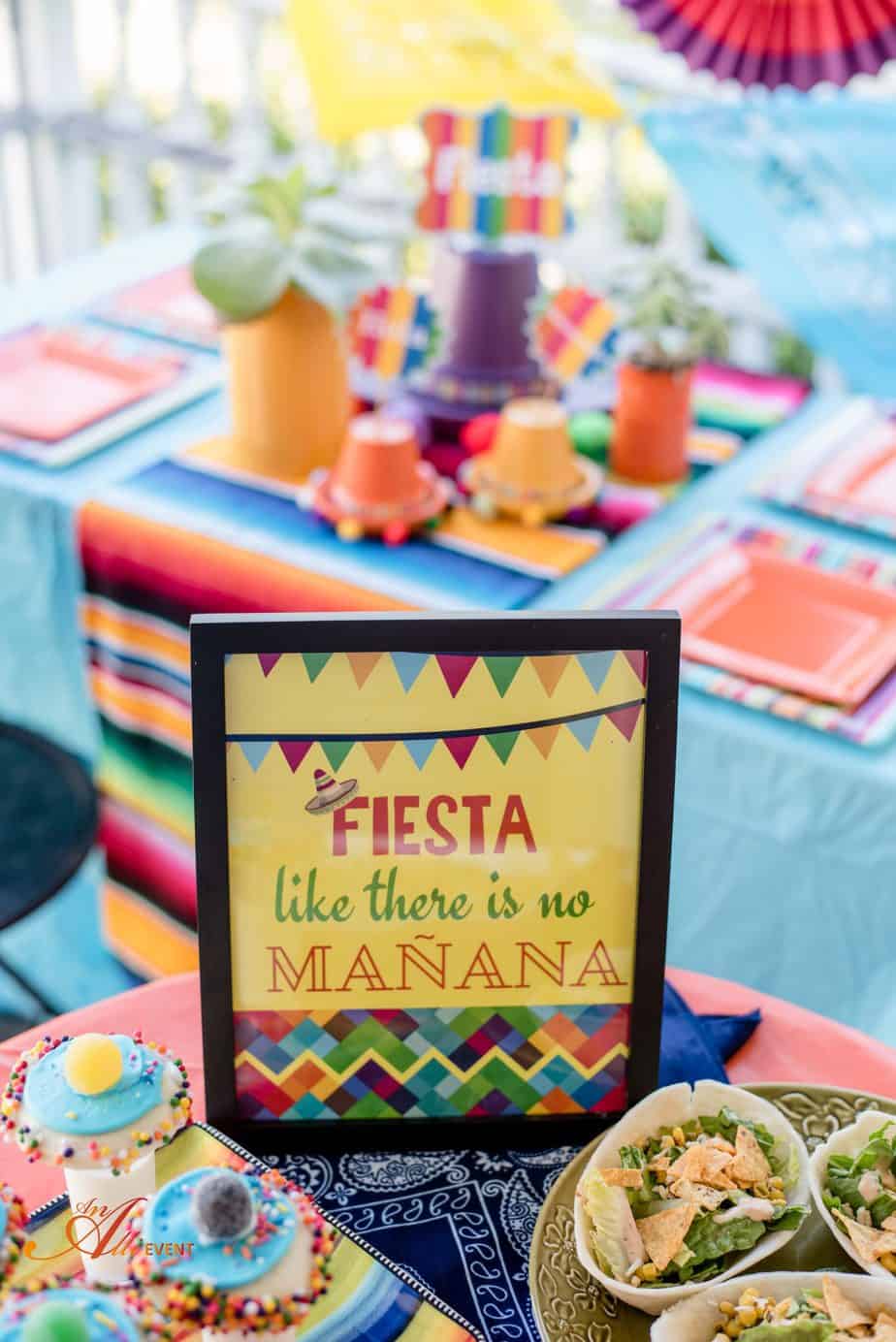 FREE Fiesta Like There Is No Mañana Printable
You can't throw a Mexican Fiesta without including one of my favorite sayings. I'm including a FREE printable so you can Fiesta Like There is No Mañana (Party like there's no tomorrow).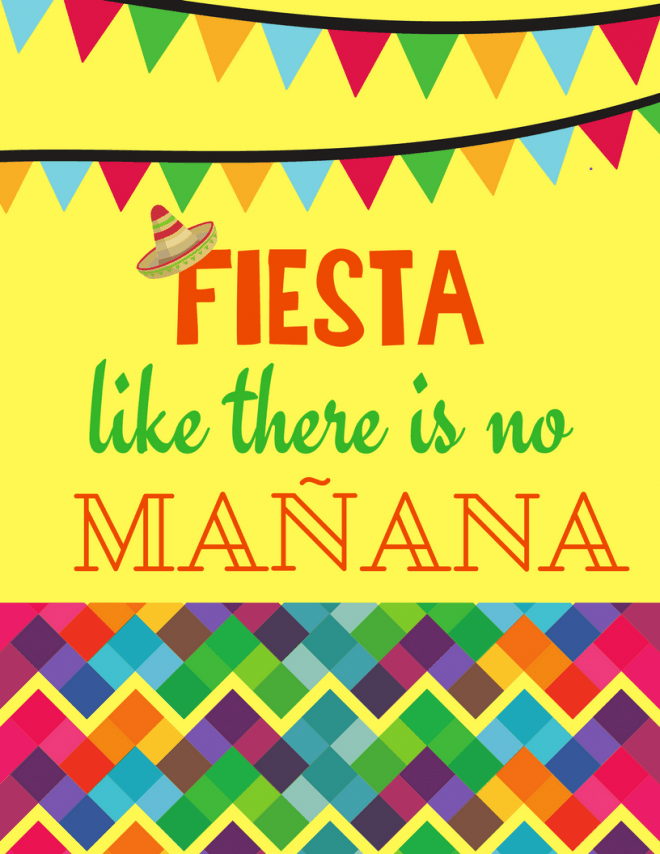 My Mexican Fiesta is fun, festive and highlights my favorite foods. Find more inspirational recipes to enjoy during the 31 Days of Fiesta. What are some of your favorite fiesta foods?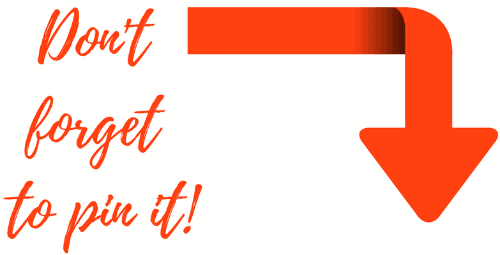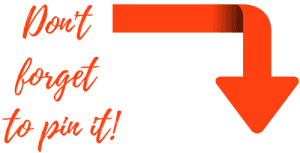 If you like this recipe, you'll also love the recipes down below.