Grapefruit – you either love or strongly dislike this tropical citrus fruit. I don't think there's any middle ground. I happen to love grapefruit, but my husband is not a fan. He changed his mind after just one bite of Grapefruit Pie.
Grapefruit made its first appearance in the 18th century. Actually, this fruit is a cross between a pomelo and an orange. It's called grapefruit because it grows in clusters, similar to grapes. Grapefruit varies in color and taste. From acidic and bitter to sweet and sugary, I love them all.
Benefits of Grapefruit
Grapefruits are low in calories and full of nutrients
Excellent source of vitamin A and C
Studies suggest that eating grapefruit reduces the risk of heart disease
Grapefruit is one of the most hydrating fruits (91% water)
Studies suggest that grapefruit benefits the immune system
High in powerful antioxidants
You also need to be aware that consuming grapefruit and its juice may lead to medication interactions. If you are taking medications, talk to your doctor before adding grapefruit to your diet.
Grapefruit Pie
As you probably know by now, I only serve dessert on Sundays and special occasions. I like to keep things fresh and exciting, thus this grapefruit pie.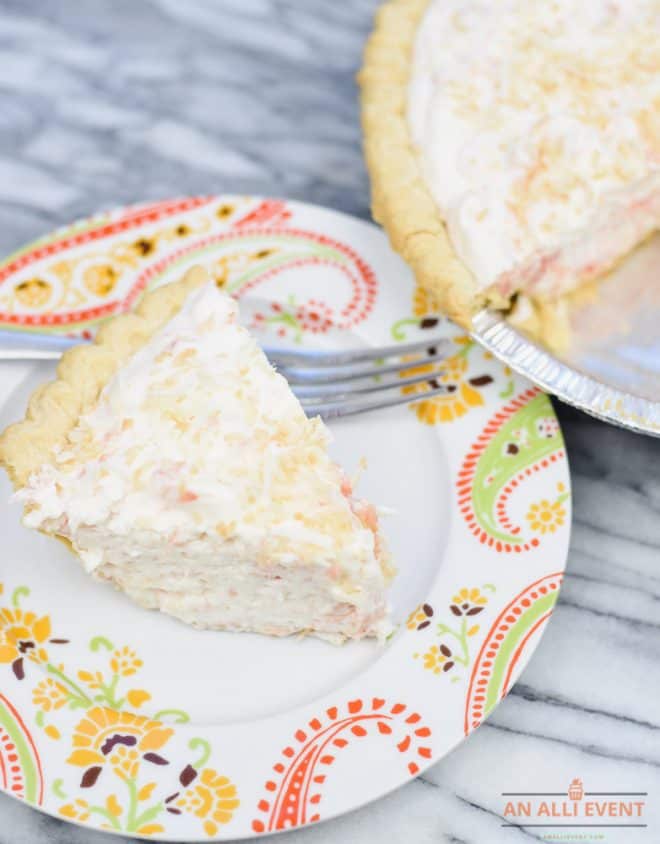 Grapefruit pie is easy to make and the marshmallows and coconut balance out the fruit's tart flavor. The most time-consuming task when making this recipe is peeling the grapefruit and cutting into sections. Be sure to remove all the white, bitter pith and membrane.
I always like to blind bake the pie shell and set aside to cool. It keeps the bottom of the crust from puffing up and keeps the crust from getting soggy once you add the filling.
To blind bake, line the pastry shell with parchment paper or foil. Add pie weights or dried beans. Bake for 12-15 minutes. Carefully remove the parchment paper and weights. Bake an additional 5 minutes or until the bottom is golden brown. Cool completely.
Meanwhile, in a saucepan, combine marshmallows and 1/4 cup grapefruit juice.  Cook and stir over low heat until marshmallows are melted. Set aside to cool.
Peel the grapefruit, cut into sections, chop and add to a bowl after measuring. You'll need one and a half cups.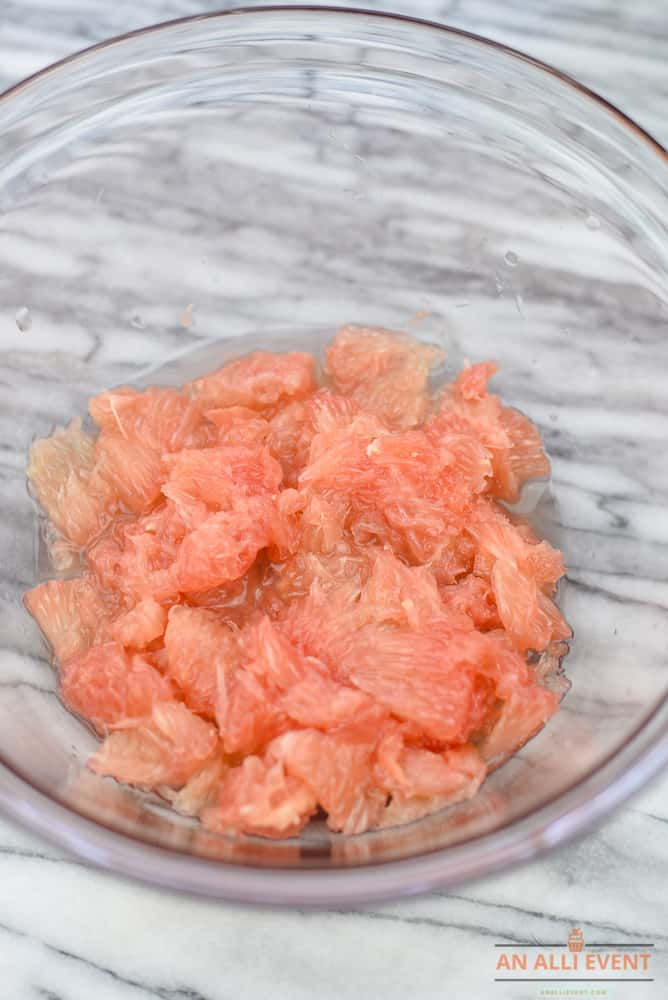 Here's a great way to peel and section a grapefruit. Since grapefruit is mostly water, it's normal to have some juice in your measuring cup as you section and chop the grapefruit. That's perfectly fine.
Whip heavy whipping cream and stir the cream and chopped grapefruit into the marshmallow mixture.
How to Whip Heavy Cream: Pour heavy whipping cream into a mixing bowl and beat until medium peaks form. Soft peaks fold over when the beaters are lifted. Medium peaks hold their shape well. The tip of the peak curls over on itself when the beaters are lifted. Stiff peaks stand straight up when the beater is lifted.
Pour the grapefruit mixture into the crust and sprinkle with toasted coconut.
How to Toast Coconut
You can toast coconut on top of the stove or in the oven. I prefer the stovetop method when I only need a small amount like in this recipe.
Stovetop Method – Add coconut to a skillet and cook over medium heat, stirring often, for about 1-3 minutes or until coconut starts to brown. Turn off heat and continue stirring until the coconut is golden brown. Remove from pan to cool.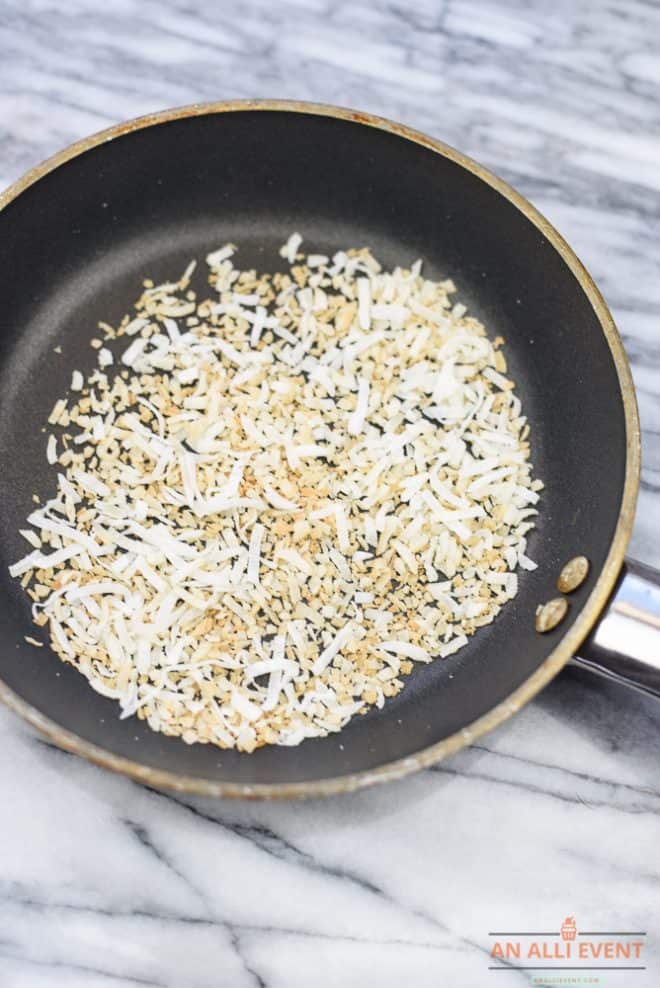 Oven Method – On a baking sheet, spread coconut in a single layer. Bake at 350º for about 5-10 minutes or until coconut begins to brown. Stir the coconut regularly to ensure even browning. Once the coconut is browned, remove from baking sheet to cool completely.
Refrigerate the pie for 2-3 hours or until set.
Grapefruit Pie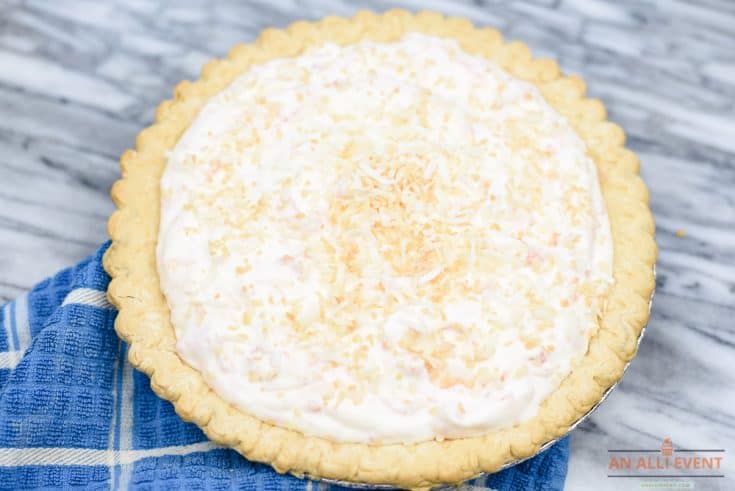 Ingredients
36 regular sized marshmallows
1/4 cup grapefruit juice
1 and 1/2 cups red grapefruit, peeled, sectioned and chopped
1 cup heavy cream, whipped
1 (9 inch) pastry shell, baked
1/4 cup sweetened coconut flakes, toasted
Instructions
Line the pie shell with foil or parchment paper, fill with dry beans and bake at 350º for 15-20 minutes or until outer crust is lightly browned. Remove parchment paper and beans and bake for an additional 5 minutes or until crust is golden brown.
In a saucepan, combine marshmallows and 1/4 cup grapefruit juice. Cook and stir over low heat until marshmallows are melted. Set aside to cool.
Peel the grapefruit and cut into sections, removing the white pith and membranes. Chop into small pieces. You'll need about one and a half cups. There will be a little juice in the grapefruit, which is perfectly fine.
Whip the heavy cream. Stir the chopped grapefruit and whipped cream into the marshmallow mixture. Pour into the pie shell.
Sprinkle with the toasted coconut. Refrigerate for 2-3 hours or until set.
My daughter-in-law stopped by the day I made this pie and I asked her if she wanted a slice. She told me that she didn't like grapefruit. I persevered and talked her into trying it. She was pleasantly surprised that she really liked it. My son loved it and said it reminded him of fruit salad.
I do hope you try this grapefruit pie. Let me know what you think!
You May Also Like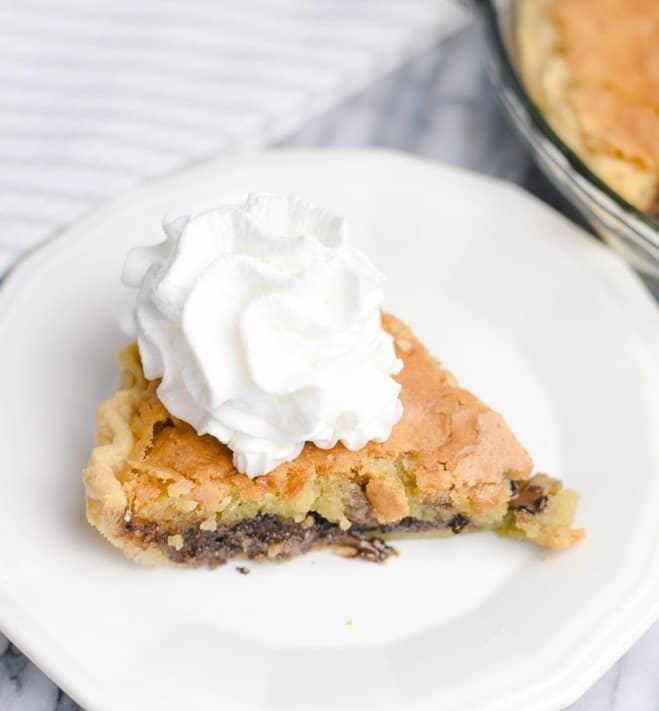 Frozen Pina Colada Pie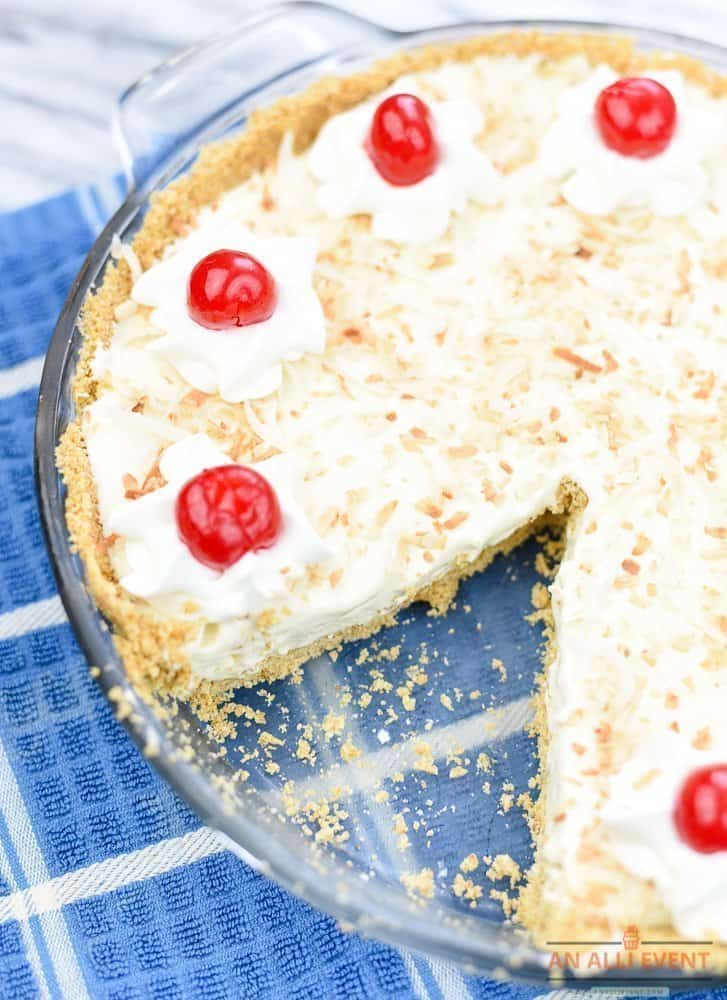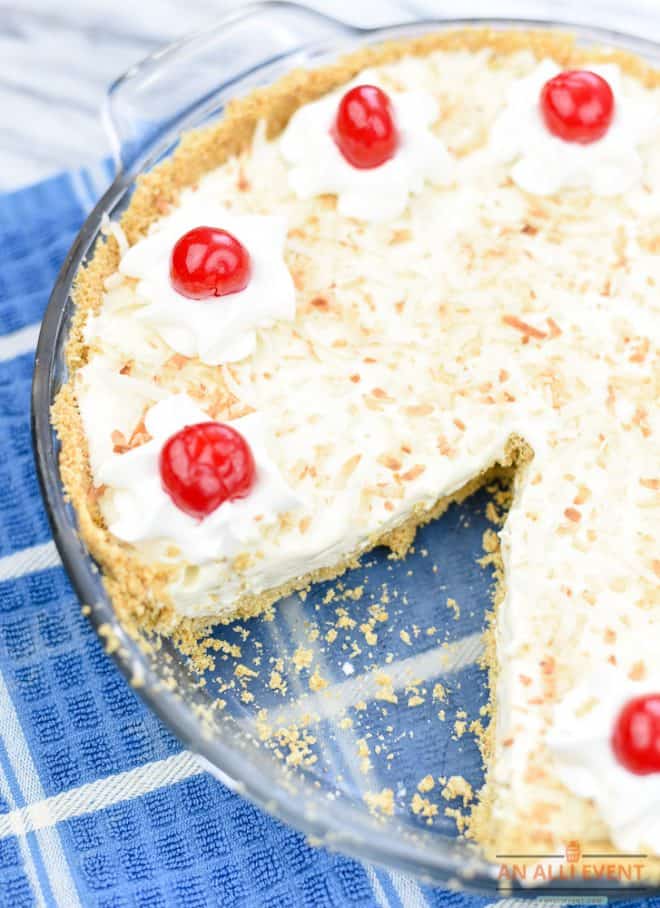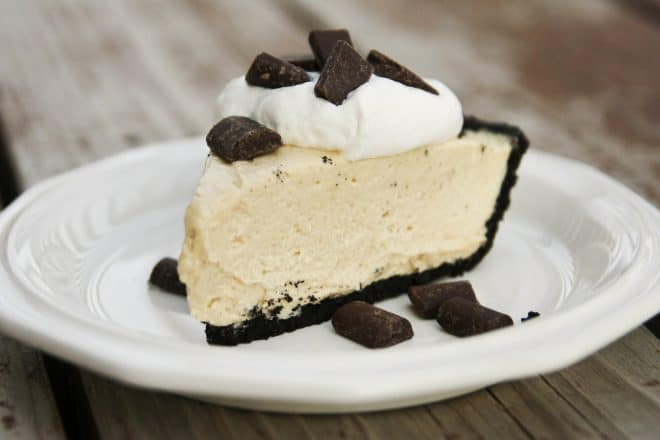 Cherry Kool-Aid Pie