Spring and summer are my favorite seasons. The birds are singing and the flowers are in full bloom. During this time of the year, there's no place I'd rather be than in my garden. I love puttering around in my flower garden. I also like to have big, fat pots full of flowers on my front porch and beautiful flower-filled window boxes.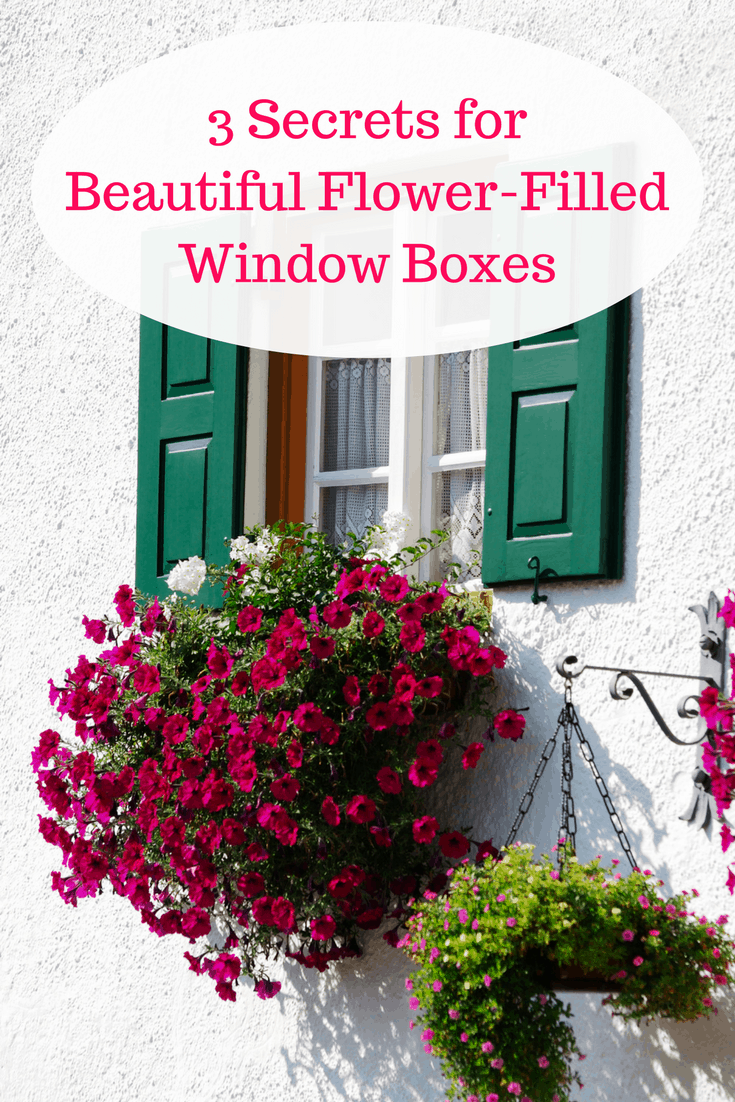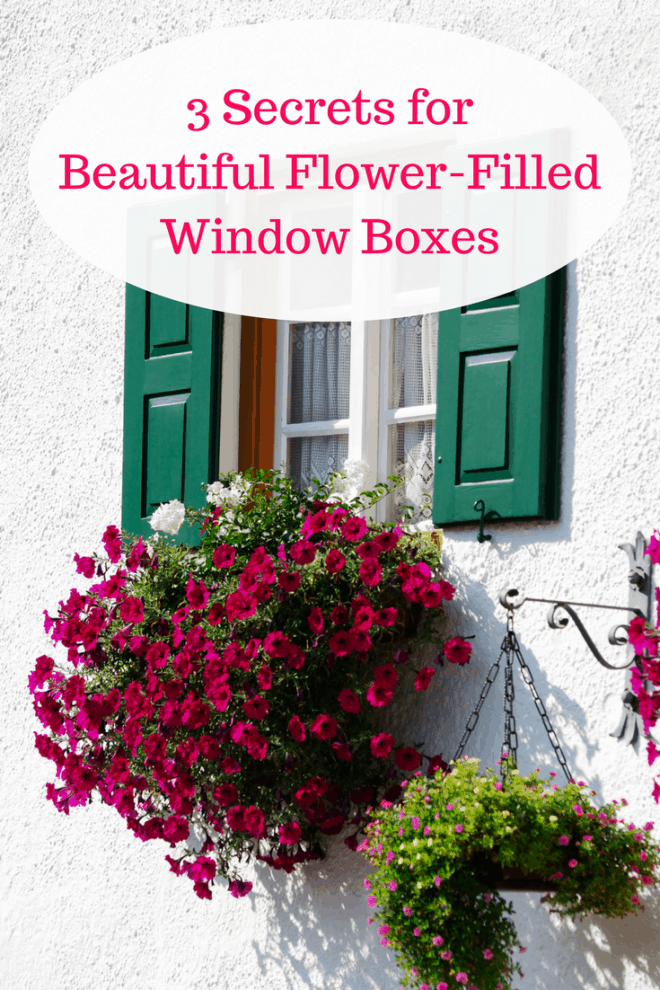 There is a secret to filling window boxes or pots with flowers and plants. If you follow these three simple tips, you'll create your own masterpiece.
How to Have Beautiful Flower Filled Window Boxes
When it comes to filling window boxes or pots, you need three different types of plants or flowers.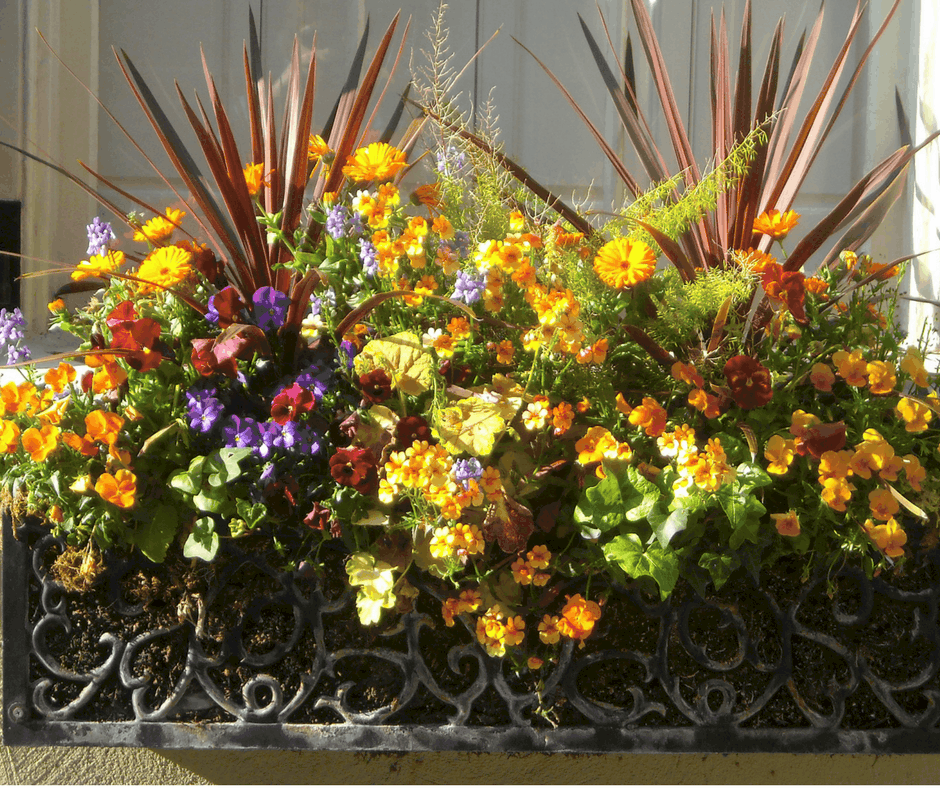 1. Spillers
These are plants or flowers that hang over the edge. Spillers include variegated sage, sweet potato vine, and Nasturtiums. There are many other spillers out there. I like to visit the nursery and have a look around before making a commitment.
Helpful Hint: Will your planter or window box be in the shade or sun? You don't want to add shade-loving plants to a window box in a sunny spot.
2. Fillers
Fillers are plants or flowers that mound and fill in. Some fillers include Lantana, Impatiens, Hosta (shade-loving), and Coleus.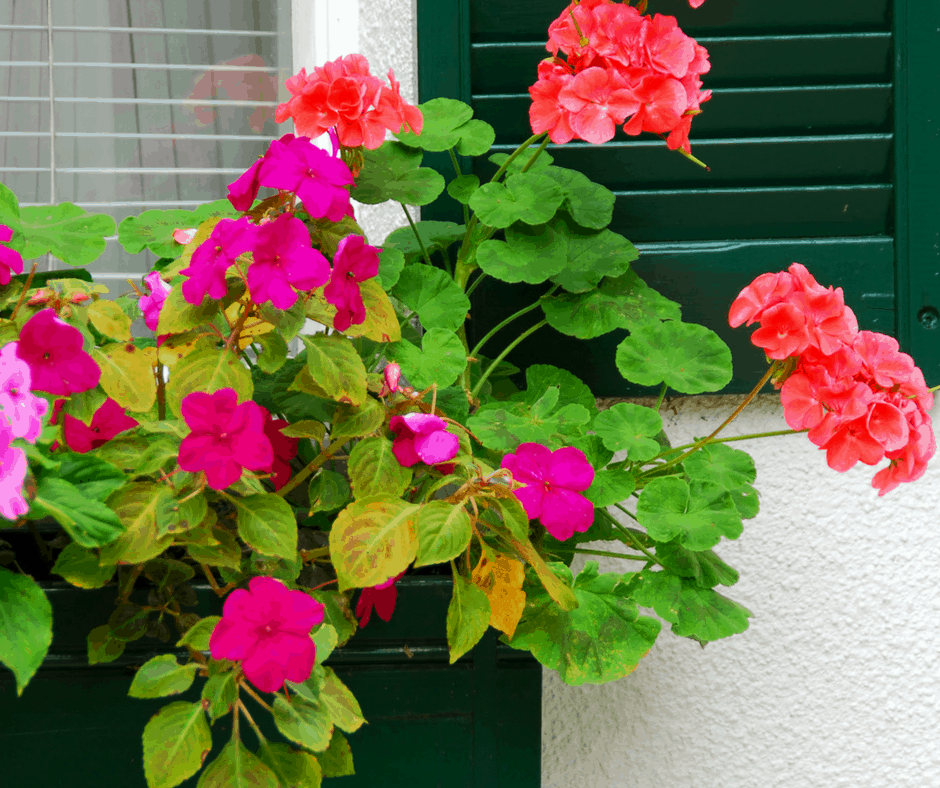 3. Thrillers
Thrillers are tall and eye-catching. Ornamental Grass, Hibiscus, Purple Cordyline, and Spike Dracaena are all great thrillers. Thrillers go in the center of a container and add a hint of drama.
When you remember to add spillers, fillers, and thrillers, your container gardening will add vibrant colors and textures to your landscape.
Tips For Planting In Containers
When planting in containers, don't forget to cover the drain holes. Next, fill with soil mixture, and firm soil around plants, leaving at least 1 inch at the top for watering.
Remember, your plants need regular watering and feeding with a liquid fertilizer. Don't forget to remove faded flowers and leaves.
Window Boxes I Love
You can shop straight from this post by clicking on the photos below. As an affiliate, I earn from qualifying purchases at no additional cost to you.

Have you ever planted flowers in window boxes or pots? Amazon has some beautiful window boxes for any budget!

You May Also Like These Gardening Posts!
Originally posted in June 2017, updated June 2021