This shop, Ginger Lime Grilled Ribs, has been compensated by Collective Bias, Inc. and its advertiser. All opinions are mine alone. #GetGrillingAmerica #CollectiveBias
It's time to rock your white one last time! I don't know about you, but I'll miss the lazy, crazy days of summer so I'm throwing a big Labor Day bash and the main attraction will be my Ginger Lime Grilled Ribs. I call it my Goodbye to Summer Soiree.
Rock your white one last time? Oh, yeah! Globally, this is not a thing, but the rule of no more white after Labor Day is as southern as grits, cornbread, and sweet tea. So for me, it's no white after Labor Day, unless it's winter white. And that, my friend, is a whole new ball game.
Once Labor Day Weekend arrives, I'll be the one decked out in head-to-toe white and overseeing the Ginger Lime Grilled Ribs. Grilling ribs is not hard at all. I'm going to walk you through it step-by-step and you'll be able to impress your family and friends with tender, delicious ribs, regardless if they wear white after Labor Day or not.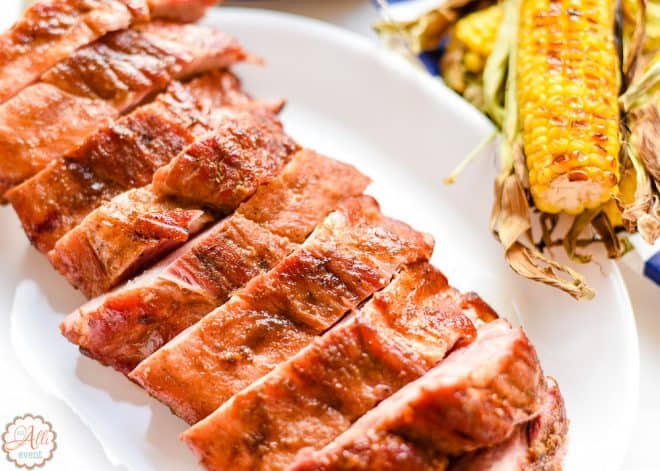 How to Make Ginger Lime Grilled Ribs
Start with the best rack of ribs.
My secret weapon is Smithfield Extra Tender Back Ribs. You don't have to run all over town trying to find the best rack of ribs. You can find them at your local Walmart. Smithfield Ribs are hand-trimmed, extra-tender and juicy. Plus, there's no added hormones or steroids and that's a big deal to me.
Mix the ingredients together for the Ginger Lime Rub.
While you're at Walmart, stop by the produce section and grab some fresh ginger root and limes. Then head to the spice aisle for ground cumin and cinnamon. You'll also need brown sugar and salt.
In a small bowl, combine the ginger root, lime zest, brown sugar, and all the spices. Give the ribs a good rub down with the ginger lime mixture and let rest while you're preheating the grill.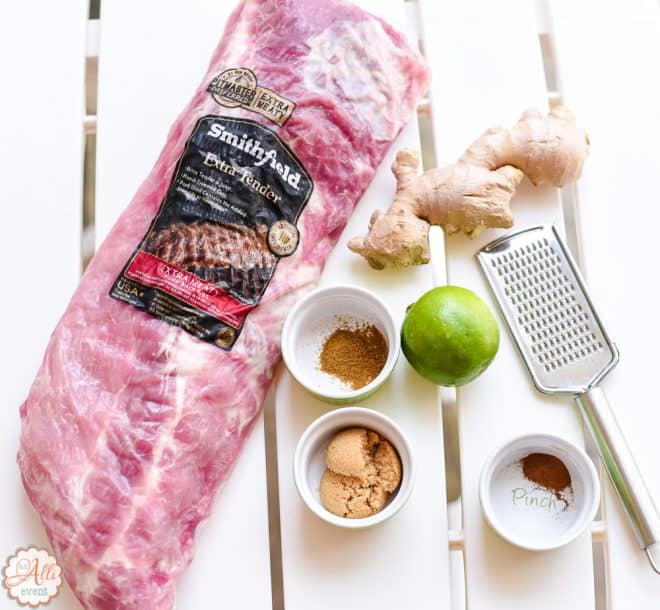 Ingredients
Smithfield Extra Tender Back Ribs
1 Tablespoon freshly grated ginger root
1 teaspoon ground cumin
1/4 teaspoon ground cinnamon
2 Tablespoons brown sugar
2 teaspoons salt
1 Tablespoon lime zest
Instructions
In a small bowl, combine all the ingredients for the Ginger Lime Rub.
Rub the ginger lime mixture onto both sides of the ribs.
Brush grill with oil and place ribs, bone side down. Cover the grill and cook for an hour.
Turn ribs and cook for one to 1-1/2 hours or until done (180-200º when checked with an instant read thermometer).
Let ribs rest 10 minutes before serving.
https://www.anallievent.com/ginger-lime-grilled-ribs/

Preheat the grill.
I always mix the rub ingredients together and supervise while my husband preheats the grill. He uses a drip pan filled with water and places the briquets around the drip pan before lighting them. The water in the drip pan keeps the ribs moist.
Helpful Hint: We always use Kingsford® Match Light® when we grill ribs because the briquets light instantly every single time and we don't have to use lighter fluid.
Once there's gray ash covering the briquets, you're ready to add the ribs and get your grill on.
Add the ribs.
Brush the grill grate with oil and place the ribs, bone side down, in the center of the grate, over the drip pan and away from the heat. This is called indirect grilling.
Cover the grill and cook for an hour. Turn the ribs and cook for another one to 1-1/2 hours. Remember, ribs are cooked low and slow.
Helpful Hint: Ribs are done when you lift the rack with tongs and they crack a little at the place where the tongs are grasping the ribs.
Transfer the ribs to a platter and let rest for a few minutes before slicing.
That's it! Now you know how easy it is to grill ribs!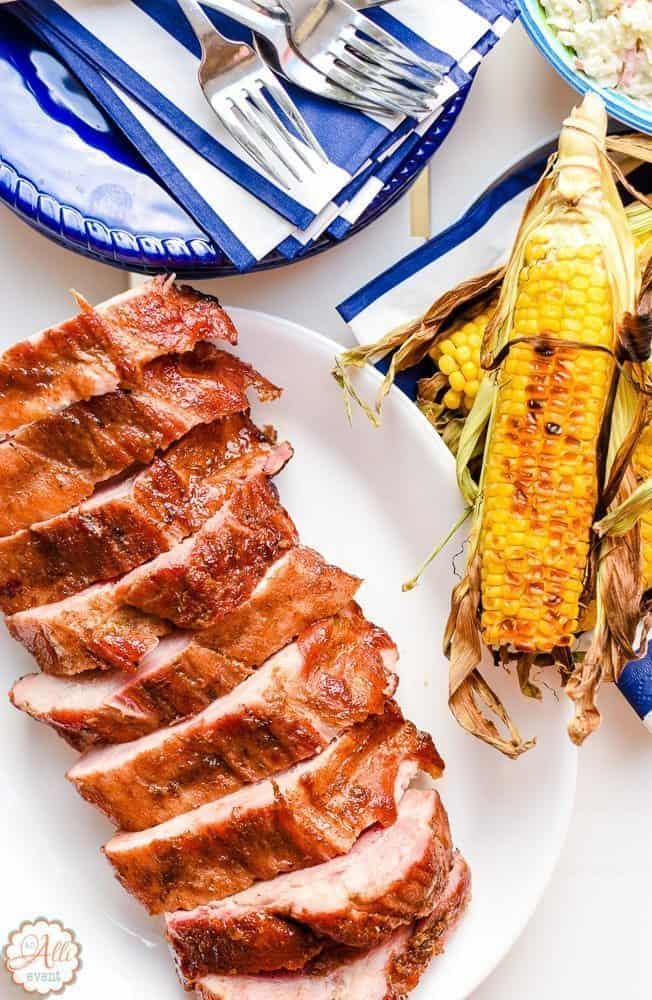 How do you celebrate Labor Day?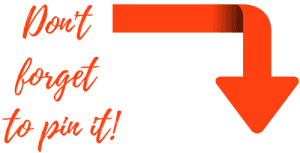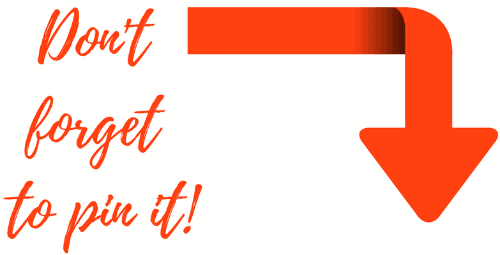 If you like grilled ribs, you'll love my other rib recipes. Just click the orange links below to get the recipes.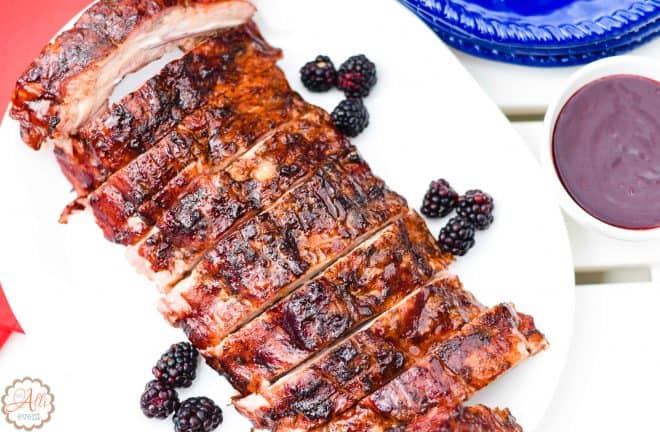 Cherry-Apple Glazed Grilled Ribs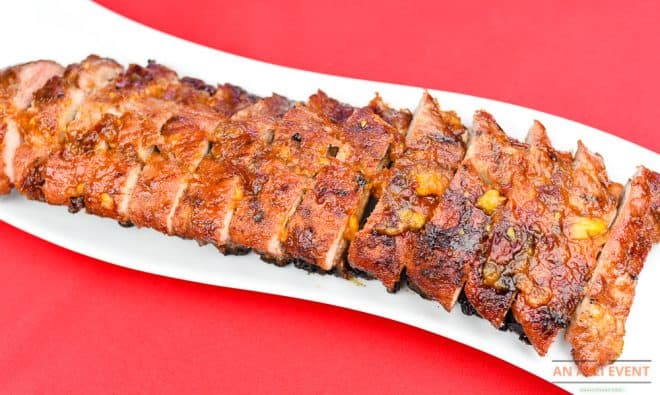 Ginger and Sweet Tea Infused Grilled Ribs

Print Friendly