Decorating a holiday table is one of my favorite things to do!  Every year I try to come up with a different twist on Thanksgiving without spending a small fortune.  I mean, really, with the cost of groceries for the big feast, the last thing I want to do is drop a bundle on a centerpiece.
For the last couple of years, my hydrangeas have been blooming in the fall, all the way to November.  I'm not a master gardener by any means, so I asked my mom (she is an expert gardener) and she mentioned that her azaleas were blooming and that led to something else and I never received an answer.  I need to call my mom.
Low-Cost Thanksgiving Day Tablescapes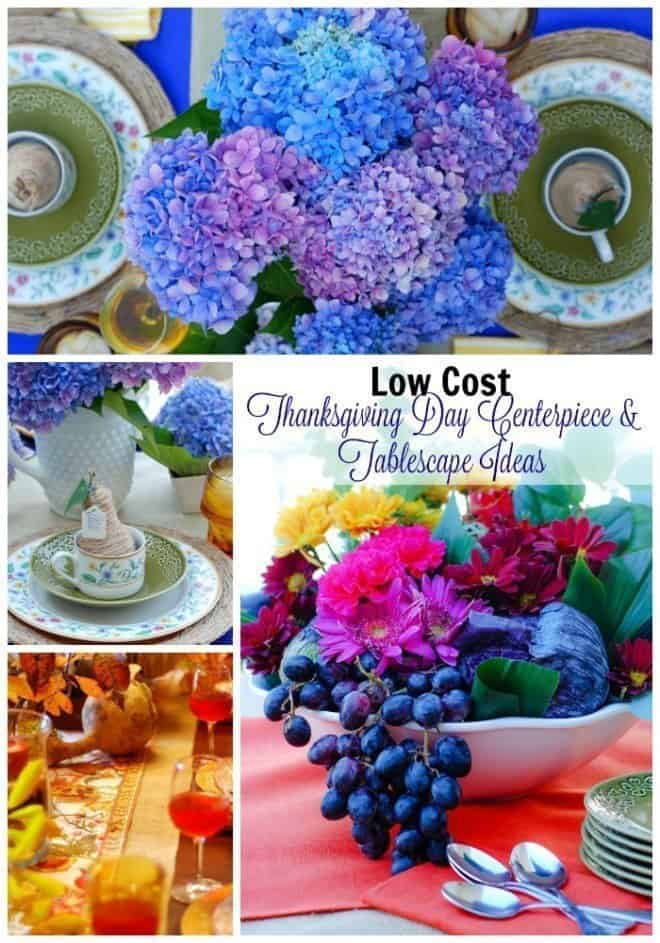 This year I'm using produce as my centerpiece.  I whipped this one up a few days ago in just a matter of minutes. I've never claimed to be a floral designer. If I can do it, so can you!
You'll need:
Purple Eggplants (I used 3)
Purple Cabbage (2)
Artichoke (1)
Purple Grapes (1 bunch)
Bouquet of fall flowers (grocery store)
Bouquet of greenery (grocery store – everything I used in the arrangement came from Kroger)
I started with a white bowl and florist foam.  You can buy the florist foam at hobby stores or Walmart.
Then I added purple cabbage, an artichoke, a couple of eggplants and purple grapes.
The bouquet of fall flowers were separated and the stems were trimmed and placed into floral water tubes (available in bulk at hobby stores).  I added the greenery and I was done. Make sure you cover all the foam!
I love all the purples and greens in this bouquet and can't wait to re-create it on Thanksgiving Day.
Last year, as I was shopping my yard for Thanksgiving decor, I couldn't pass up those big, fat, beautiful hydrangeas.  So I planned my entire tablescape around those beauties.  You can read all about my low-cost Thanksgiving tablescape here.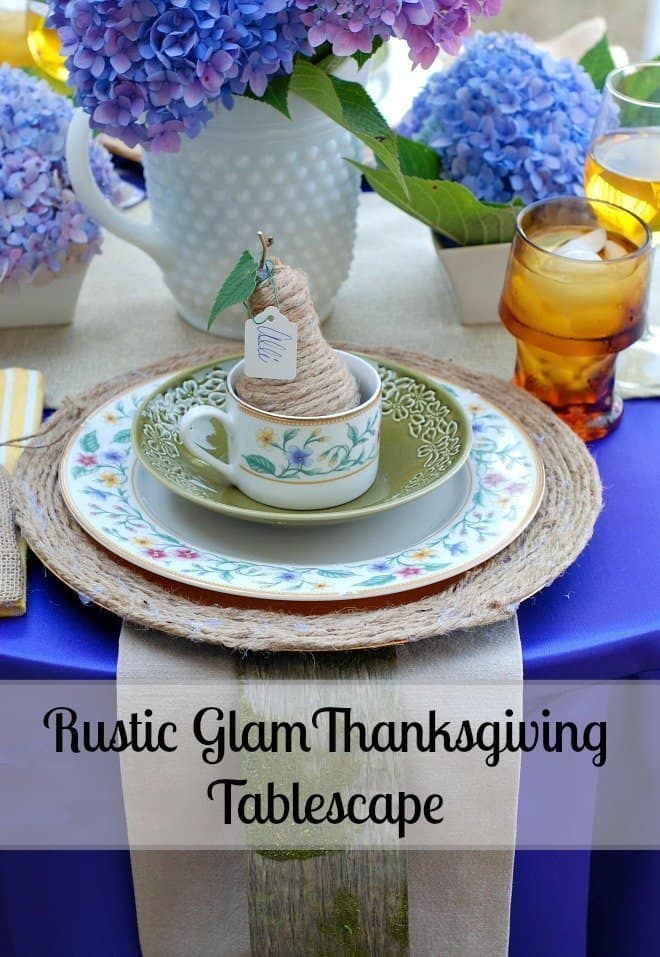 If you're looking for a more traditional Thanksgiving tablescape, here's one I created using dried gords, (thanks, mom) and branches.  Did I mention how much I love free DIY centerpieces?  You can find it all here.
And we can't forget the kids' table, right?  I always make sure that all the kids feel welcomed and loved, so they get their very own table.
And here's one more!
I always look forward to hosting my family on Thanksgiving.  This is one meal where paper plates and cups are not allowed.  All the kids pitch in after dinner and help clean up.  It's a good way to burn a few calories.
And before you go, I have to share my mom's Deep Fried Turkey Rub.  Yes, I deep fry my turkey every year.  It's so moist and delicious and takes less than 30 minutes.  Plus, it frees up my ovens for all those delicious sides.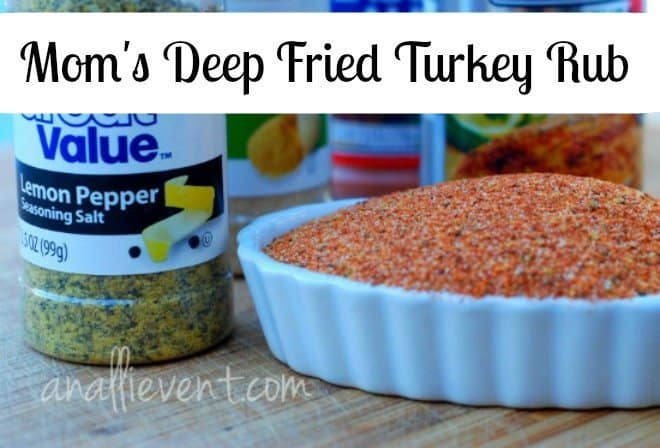 Do you host Thanksgiving at your home?  What's your decorating secrets?