Thanks to Raw By Rae for providing me with product samples.  All opinions, as always, are my own.
When I was asked if I was interested in trying Raw by Rae dessert treats, they had me at dessert.  I rarely turn down a good dessert.  Except . . .
My daughter is getting married next May and I've been told that I don't look old enough to have grown children, but the fact of the matter is, I do and I am.
And I know it's all about that bride, bout that bride, – oh, heck, who am I kidding?  It's about the mother of the bride, too.  I mean, it will probably take me longer to decide on a dress than it does my daughter.  I have to walk down that aisle, too, you know. So . . .
I've been trying to get in better shape by exercising and eating right.  But . . . dessert still calls my name when I'm at my weakest moments.  When Raw by Rae dessert treats called my name, I thought about resisting until I found out that the desserts are, and I quote, "PALEO – VEGAN – GLUTEN & DAIRY FREE – NO REFINED SUGAR, EGGS OR SOY."  The treats are "dairy free, egg free, gluten free, grain free, soy free with no artificial sweeteners, no preservatives and no trans fat, which work well with specialty diets including raw, vegan & vegetarian diets."
The question remained, "What will they taste like?"  Is this too good to be true?
When I received the desserts, I noticed right away they needed to be stored in the refrigerator.  They come in 14 flavors and I received the Brownie, Salted Caramel, Lemon Coconut and Cinnamon Roll.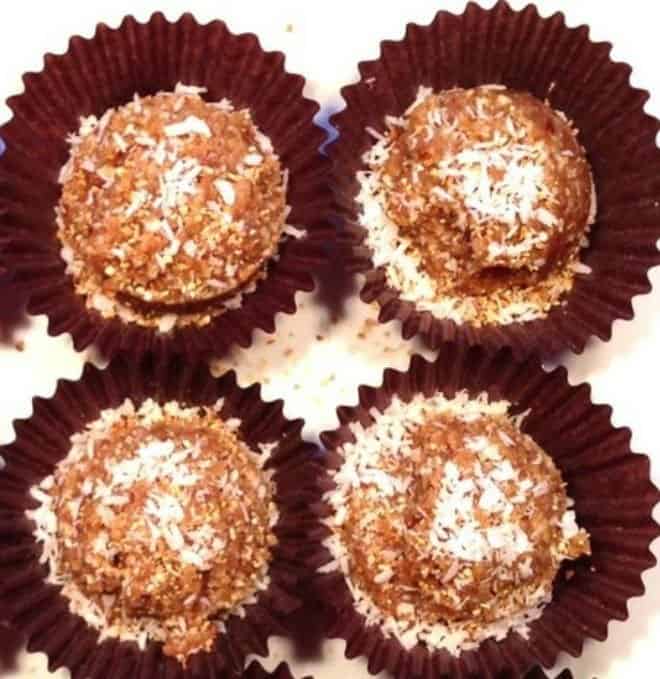 At first glance, I was prepared to not like them.  They're raw and they just seemed too healthy for a dessert.  But after my first bite, I was hooked.  The cinnamon roll was my favorite and the Lemon Coconut was a close second.  I actually enjoyed them for breakfast and a snack.  Surprisingly they are very filling, too.
So, while I eat right, exercise and try to find a dream dress for my daughter's wedding, at least I have delicious, healthy desserts and snacks to look forward to without feeling guilty of indulging.
Oh, yeah, you'll want to read Rae's amazing story about being bullied in high school and how these dessert snacks came to be.
You can order them online or purchase at these locations. The cost is $6.00 for a 4-piece box. Check out the website and tell me which flavor you'd choose.  Leave a comment and one lucky winner will receive a sample package!