This post, Peppa Pig Birthday Party Theme, contains affiliate links.  I will be compensated if you make a purchase after clicking on my links with no additional cost to you. 
Who doesn't love Peppa Pig?  There's an all-new Peppa Pig birthday party theme and I'm excited to share it with all of you.  And who can resist this Peppa Pig costume?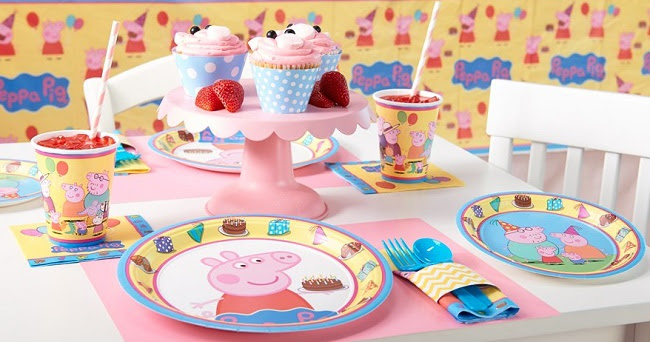 Treat your little one to a super celebration with this cute theme. Peppa Pig loves spending time with Mummy Pig, Daddy Pig, her little brother George, and all her friends! And we bet your little one loves spending time with them, too. So treat your son or daughter to a celebration the whole family will love with a Peppa Pig party!
Peppa Pig Birthday Party Theme
Peppa Pig Party Supplies
You can get a complete Peppa Pig party at Amazon. If you're not sure where to start, try a Peppa Pig Party Pack for 16.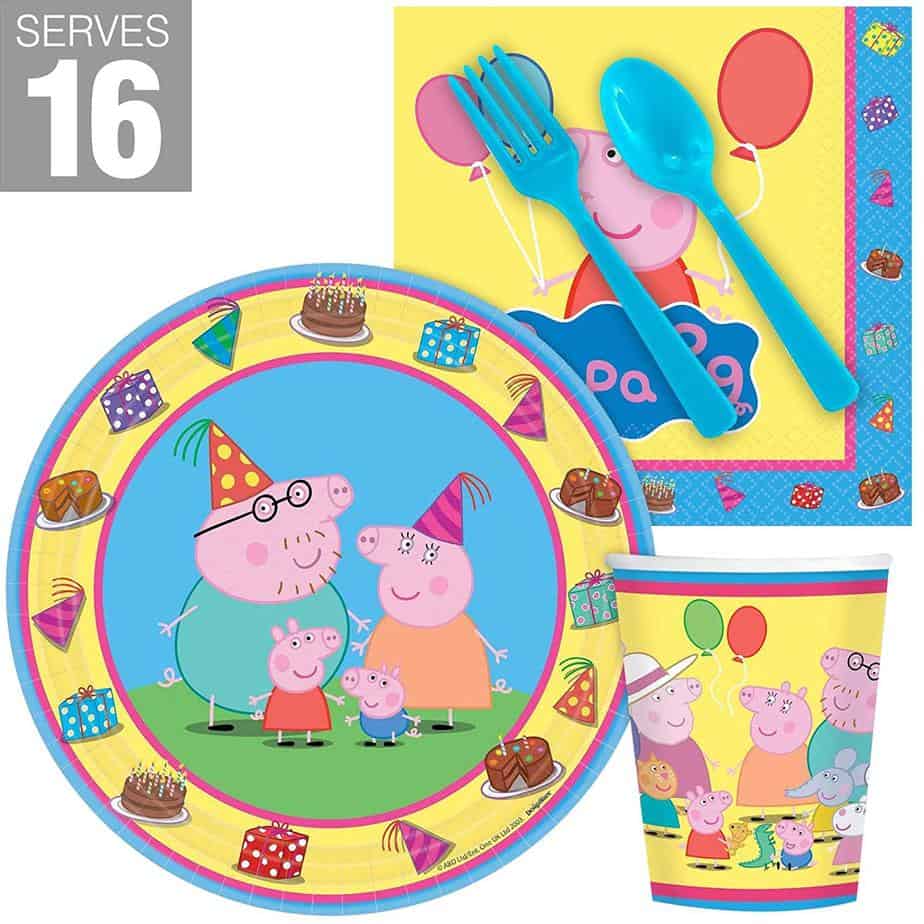 Or, if you're hosting a party for 8 guests or less, consider this Peppa Pig Party Pack. You'll love the value Party Pack. The basics are bundled together in one convenient pack to make planning a cinch! Perfectly sized for a party of 8 guests, this pack is big enough for a small gathering, as well as versatile enough so that extra place settings can be added without excess.
Peppa Pig Party Decorations
Sky Blue Matte Balloons, Pink Sparkle Star Foil Balloons, pink, white, and yellow crepe paper, sunflower yellow with white polka dot cone hats … Amazon has all the decor to make your Peppa Pig party perfect. For an extra bright party, check out the Pink or the Yellow Paper Decorating Kit! Guests are also sure to love the Peppa Pig Plastic Tablecover.
What to Serve
There are so many cute food ideas when it comes to hosting a Peppa Pig birthday party including these Pink Bubblegum Ice Cream Cone Pigs. Here are even more party food ideas.
Peppa Pig Party Favors
Give each guest a Peppa Pig Filled Party Favor Bag that comes complete with lots of fun goodies! Set one out at each place setting or send home some fun with each guest as they leave – it's the perfect way to say, "thank you," for celebrating the birthday kid's big day! Best of all, they are easy to assemble, and priced just right!
If you're looking for a special gift for the birthday child, this Peppa Pig Gardening Set is adorable.
How do you like the Peppa Pig birthday party theme?
You May Also Like
Birthday Party Games and Tips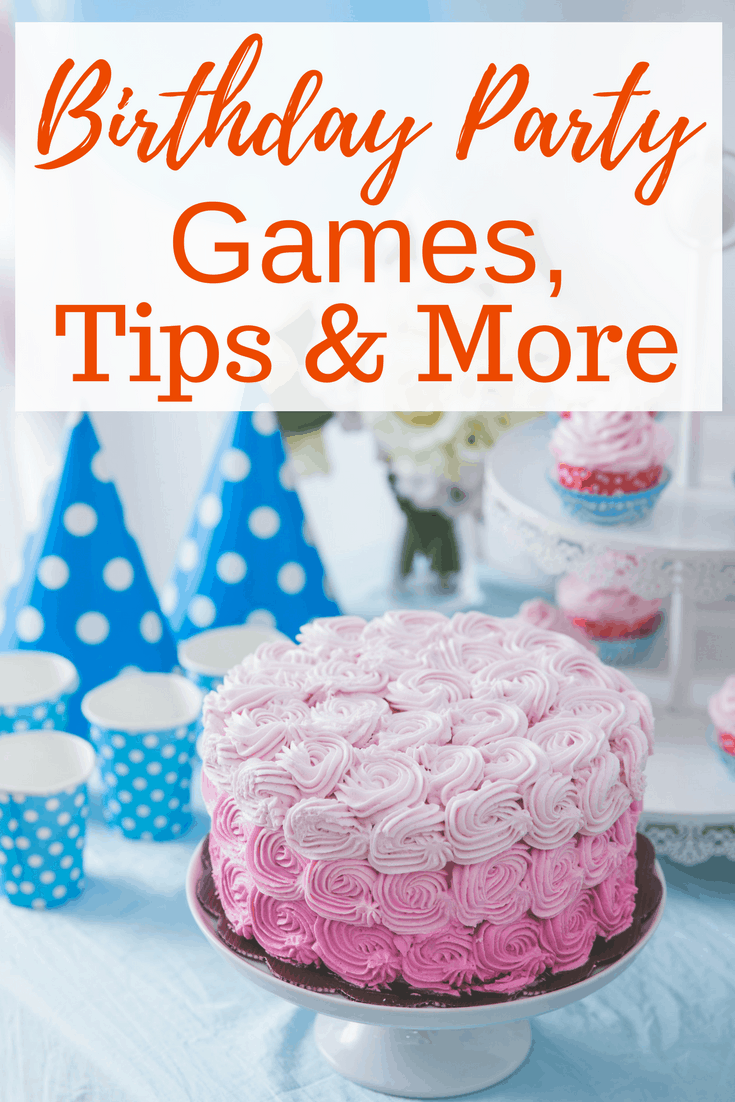 Dr. Seuss Birthday Party ideas
More Games for Children