My husband loves everything about a Reuben sandwich and I usually make them for St. Patrick's Day because, you know, corned beef. Reuben Casserole takes the sandwich to a whole new level and comes in handy when I'm cooking for a crowd.
When the family is coming over, I try to find easier ways to do things. This Reuben Casserole takes the place of making a lot of sandwiches. I just put it all together in a casserole and bake for 30 minutes. This meal couldn't be any easier.
I also try not to get stuck in a rut when it comes to family dinners. It's so easy to make the same thing over and over. This Reuben Casserole is different from the run-of-the-mill casseroles and it's a great way to feed a crowd. You can add a tossed green salad, Kiwi Pistachio Pie for dessert and you're good to go.
So far, the youngest member of the family, my grandson Fin (14 months), will eat just about anything you put in front of him. A few days ago, he ate a serving of taco soup, half of a pimento cheese sandwich (torn into very small bites) and a small serving of my Red Velvet Cake Roll. You should have heard all the sounds he made when he was eating dessert. He clearly is a foodie like me and he loves this Reuben Casserole.
Reuben Casserole
Place cubed cooked corn beef into a greased 9×13 baking dish. I purchased corned beef from the deli and cut it into strips and then cubes. You could certainly make your own corned beef.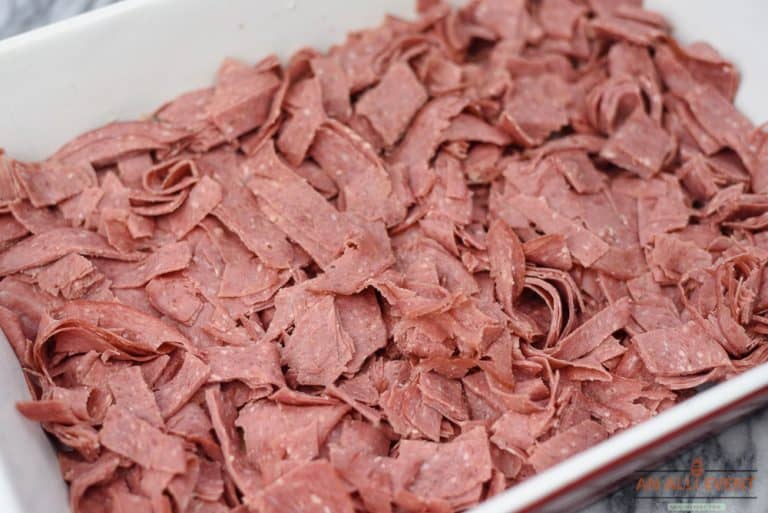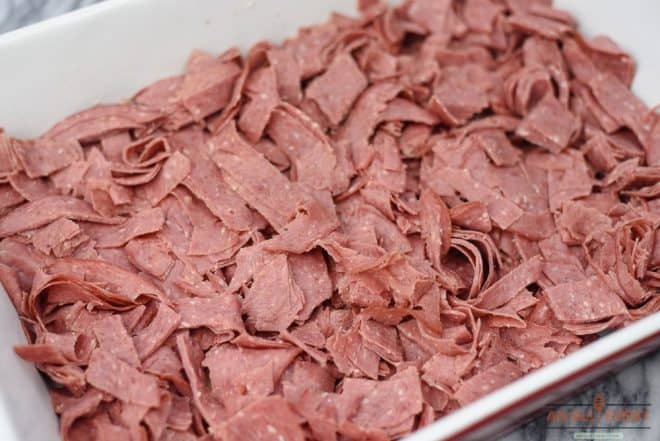 Dot with Thousand Island Dressing. For convenience, I use the kind in the bottle. You can make your own if you prefer homemade.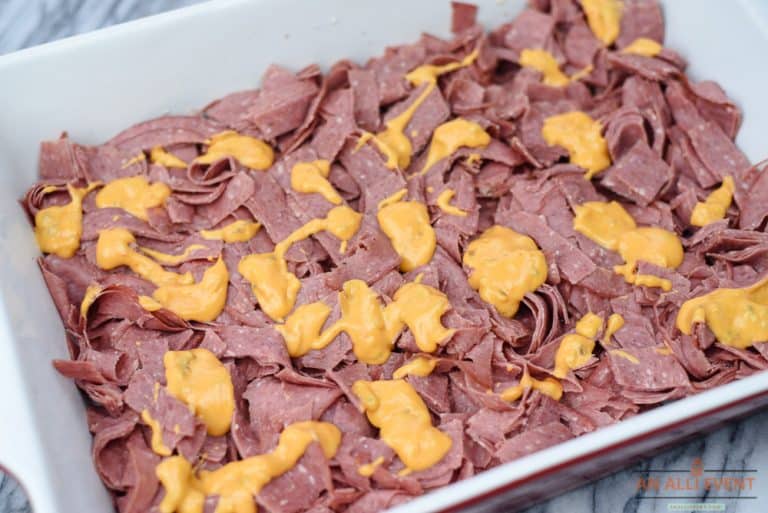 Spread sauerkraut over the top. Make sure you drain the sauerkraut well. You don't want a runny casserole.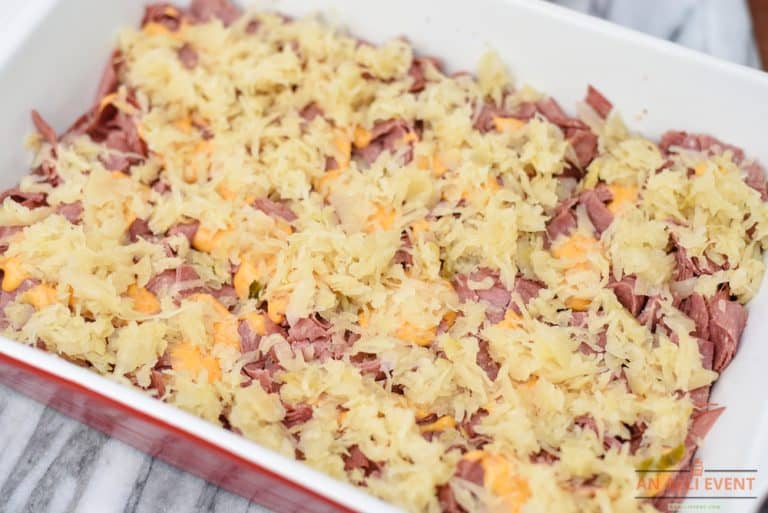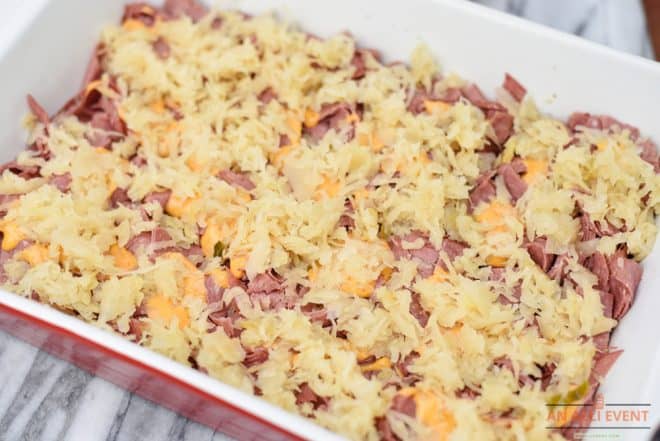 Sprinkle evenly with Swiss cheese.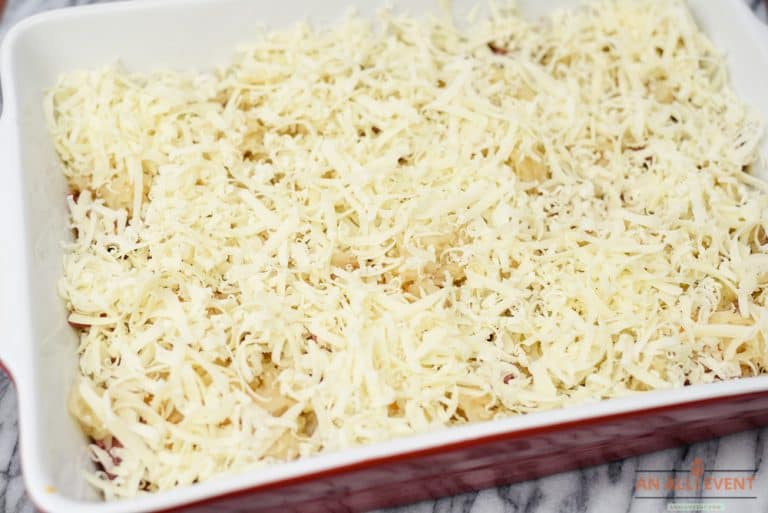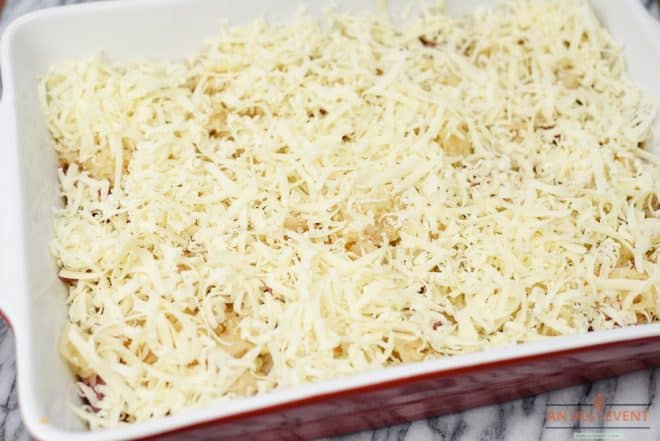 Toss rye bread cubes with butter and sprinkle over the top.
Bake at 350º for 30 minutes or until hot and bubbly.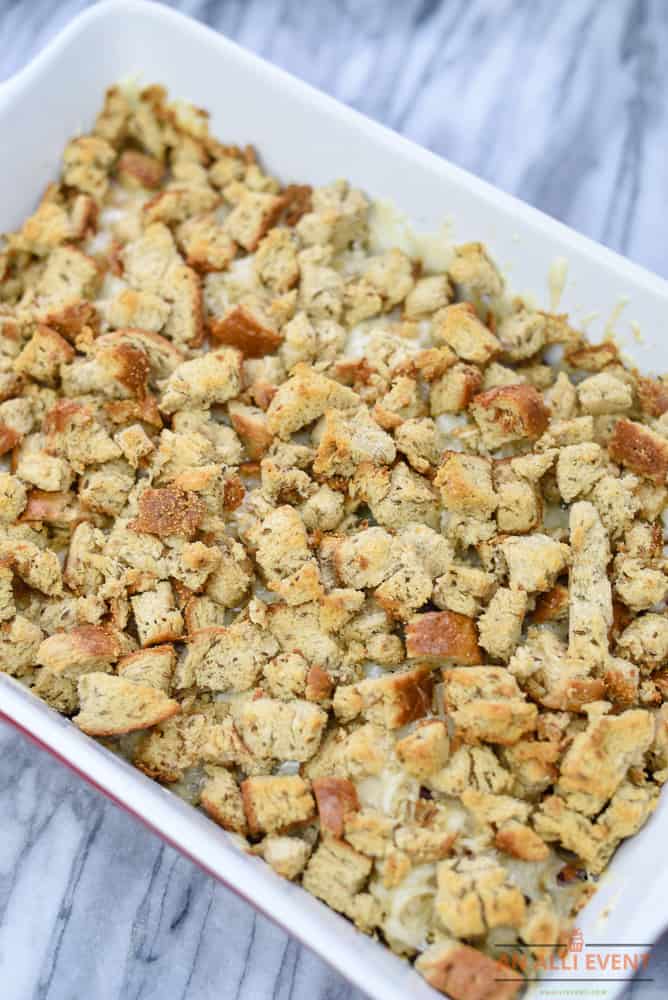 I happen to love sauerkraut. I've eaten it ever since I was a little girl and mom would make it homemade. My husband doesn't care for it, but he likes it in this Reuben Casserole. The first time I made this, he declared it a keeper and went back for seconds.
How to Make Delicious Reuben Casserole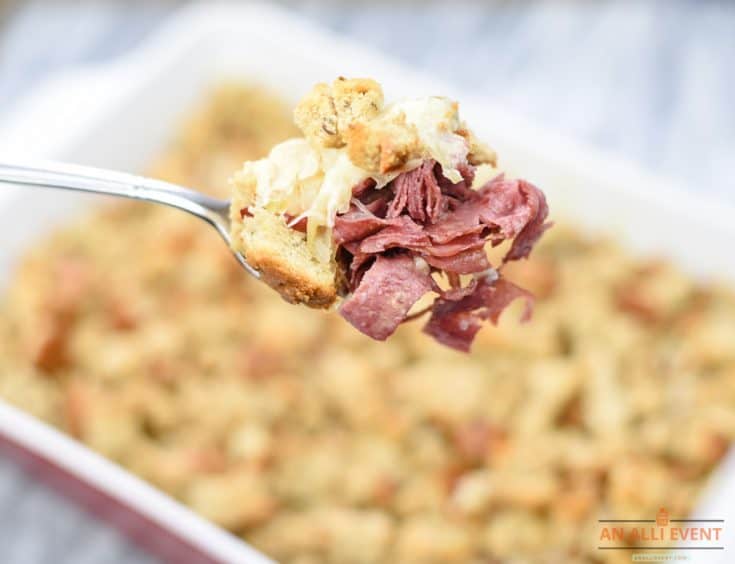 Ingredients
1 pound cooked corned beef
1/4 cup thousand island dressing
1 can (14.5 oz.) sauerkraut, well drained
1/2 pound Swiss cheese, shredded
6 slices rye bread, cubed
1/4 cup butter, melted
Instructions
Preheat oven to 350º F.
Grease a 9x13 baking dish.
Cube sliced corned beef and place in a baking dish. Dot with the Thousand Island dressing. Spread well-drained sauerkraut over the top. Cover with shredded Swiss Cheese.
Toss bread cubes with butter and sprinkle over the top of the cheese.
Bake at 350º for 30 minutes or until hot and bubbly.
You May Also Like