I wanted to make a special treat for a meeting with a group of women and since it's almost Valentine's Day, I went with White Chocolate Covered Popcorn with Pecans and Pretzels.
There's just something about the sweet, salty taste of this popcorn. Yum!
If you love pecans as much as I do, check out my Best Recipes Featuring Pecans.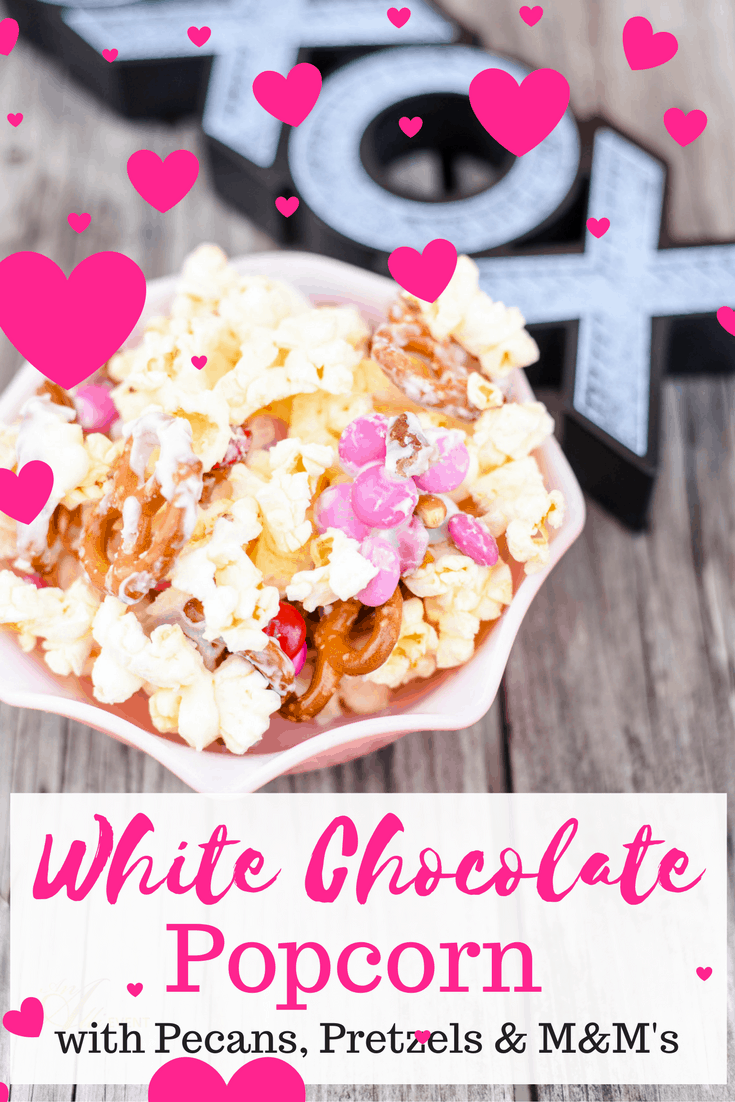 I can eat popcorn every single day. I don't, but I could.
Popcorn is even better with a few extra ingredients mixed in. The beauty of this recipe is that you can leave out the stuff you don't like and add in the stuff you do. If you don't like pecans, leave them out and add peanuts or walnuts.
My White Chocolate Covered Popcorn with Pecans and Pretzels also includes M&M's. For this particular batch of popcorn, I added specially packaged Valentine's M&M's. They are red, pink, and white and they add a pop of color.
Funny Story: I more than doubled this recipe for my women's group and I forgot to get extra CandyQuik. I had some semi-sweet chocolate chips, so I melted the chocolate chips for the last batch.
After drizzling the chocolate, I realized how unappetizing it looked. I'm not even going to say what this looked like. Trust me, white chocolate works best for this recipe. I left the dark chocolate batch at home.
Back in the fall, I made a similar White Chocolate Covered Popcorn, but I added Candy Corn M&M's. This recipe is so easy to change with the seasons.
White Chocolate Covered Popcorn with Pecans and Pretzels
White Chocolate Covered Popcorn with Pecans and Pretzels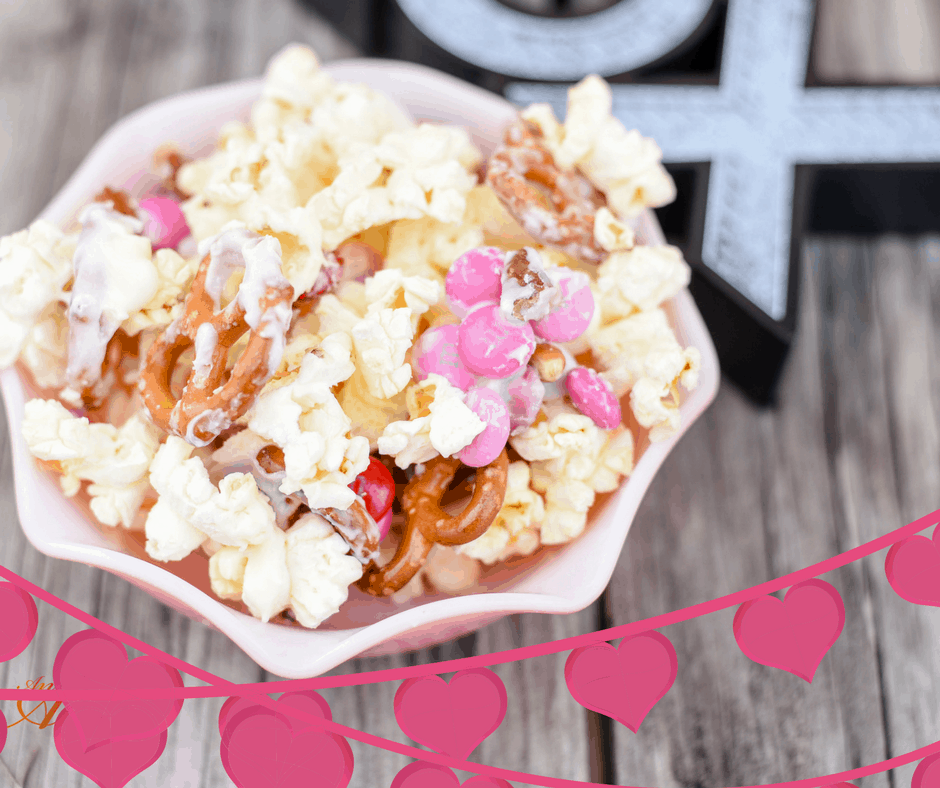 Ingredients
12 cups popped popcorn
1 cup Mini Pretzels
1-1/2 cups Pecans
1-1/2 cups M&M's
1 package Vanilla Flavored CandyQuik
Instructions
Pop popcorn and add it to a large bowl. Let cool for a few minutes and add the pretzels, pecans and M&M's.
Melt the CandyQuik according to the directions on the package. Pour over the popcorn mixture.
Gently stir the popcorn and spread it on a lightly greased sheet pan. Let harden in the fridge for 10 minutes.
Break into pieces before serving.
If you're looking for a quick treat to give your family and friends for Valentine's Day, this is it.
Or, if you're planning a romantic Valentine's Day dinner at home, make this White Chocolate Covered Popcorn to snack on while you watch a romantic movie. It's a win-win!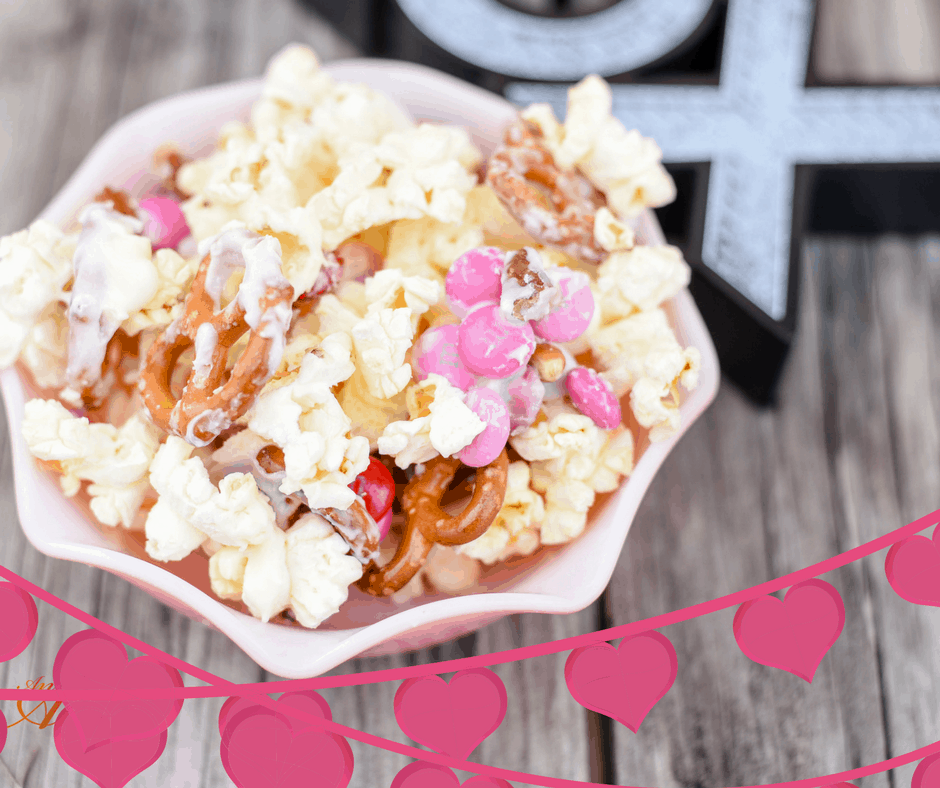 Do you like popcorn as much as I do?
You may also like:
Salty, Sweet and Crunchy White Chocolate Popcorn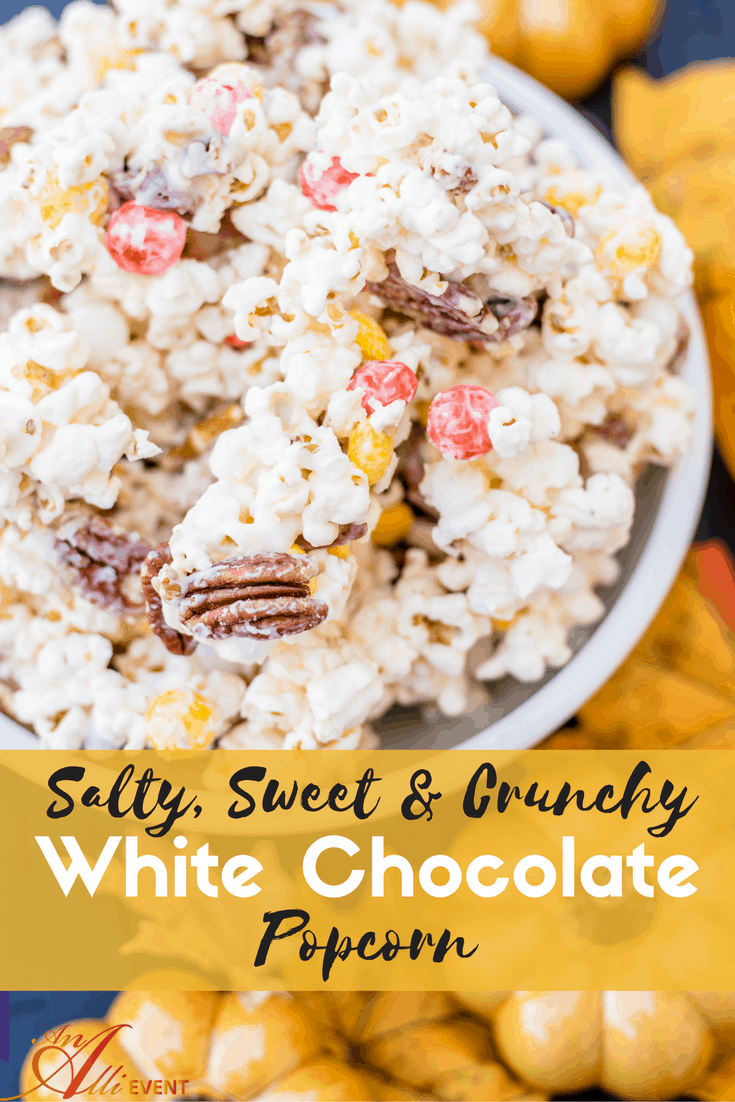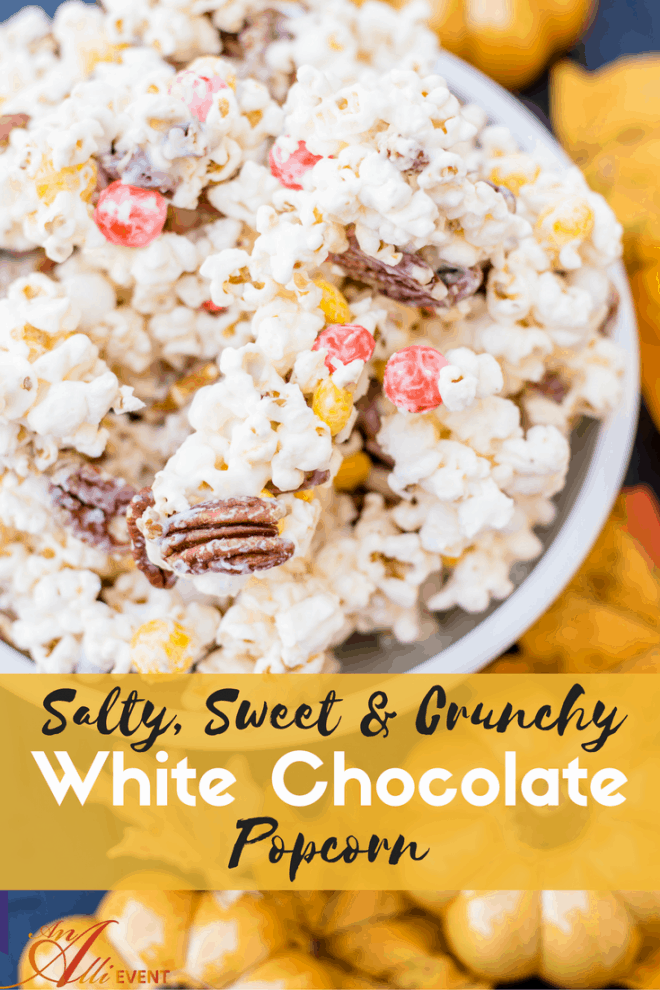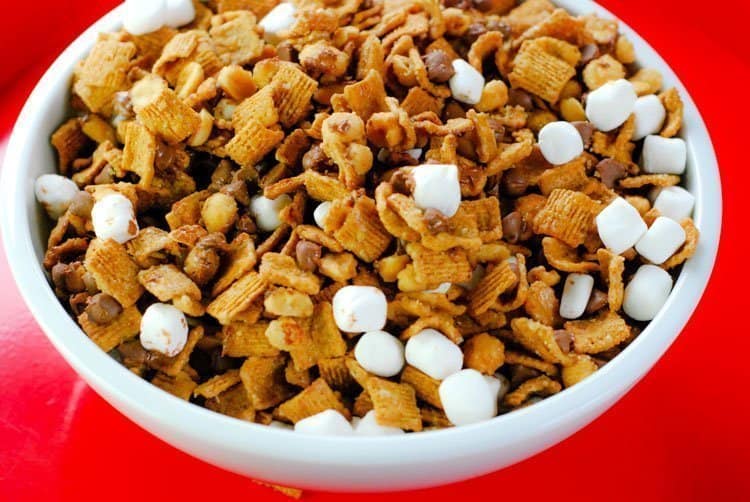 Tropical Macadamia Nut Trail Mix (Free Printables)