Pecans are my favorite nuts! And, yes, pecans do grow on trees. Recipes featuring pecans are my most requested recipes when I'm hosting family and friends.
When I was a little girl, pecan pie was my very favorite dessert. I've now broadened my horizon. These days, if any recipe has pecans in it, I'm all there!
Once, when I was little, I was eating a piece of pecan pie that my mom did not make. I crunched down on a pecan shell (oh, no!) and almost broke my tooth. Mama's pecan pies never had the shell attached. 🙂
My Favorite Foods Usually Include Pecans
If you've been reading my blog for very long, you probably know that Dixie's Pecan Pie Cobbler is, by far, the favorite pecan recipe I've ever shared. It's like a pie and a cobbler got married and bam – pecan pie cobbler. I know it's cheesy but it's true.
I grew up in a pecan orchard and Georgia pecans will always be my favorite pecans. You can't beat the taste of a Georgia pecan!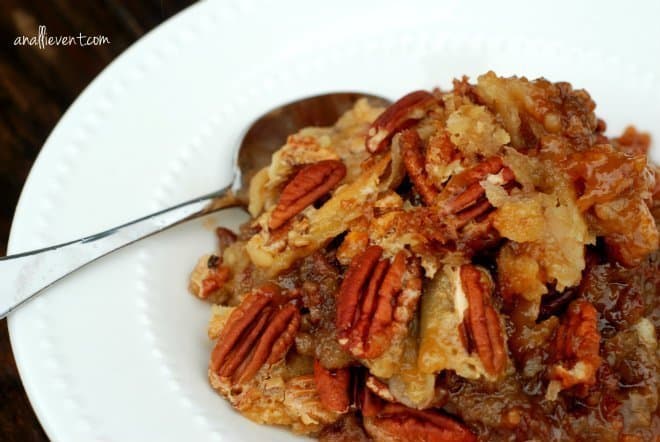 Best Recipes Featuring Pecans
These recipes featuring pecans are tried and true. All of these recipes make an appearance on my table during the holidays and beyond.
Best Recipes Featuring Pecans
Best Pecan Recipes are a collection of my favorite recipes featuring pecans. Enjoy!