This shop has been compensated by Collective Bias, Inc. and its advertiser. All opinions are mine alone. #PourMoreFun #CollectiveBias
According to my family, I'm the best pie maker in the world!  They've voted my Cherry Kool-Aid Pie as the coolest and refreshing pie they've ever tasted.  I actually blushed from all the compliments AND knowing how easy it was to create my pie using Kool-Aid Easy Mix.  My daughter has already requested it for her birthday in August. Since making this pie, I have ventured out and made several Kool-Aid Pie Recipes.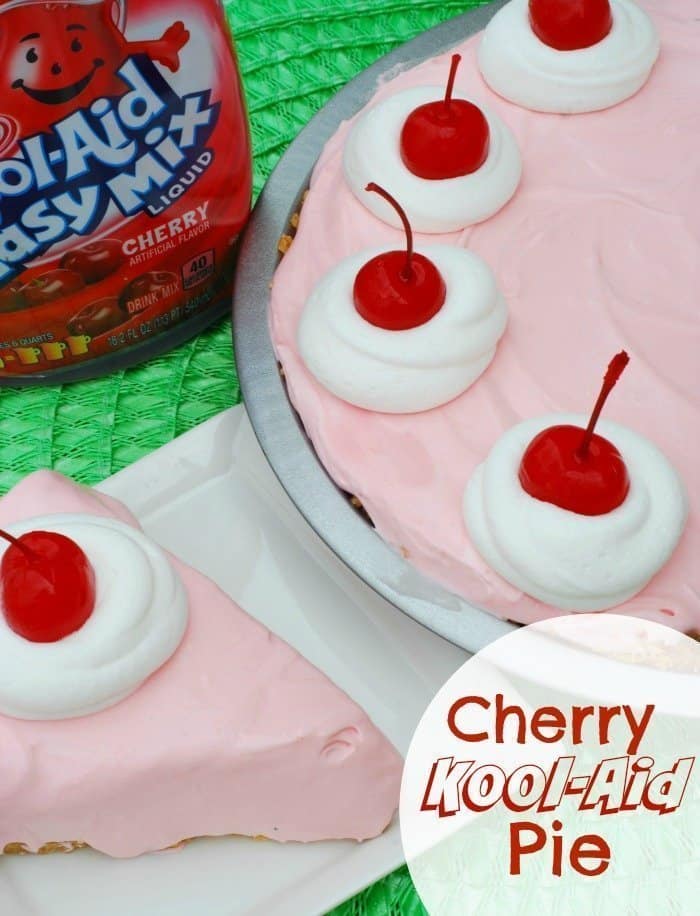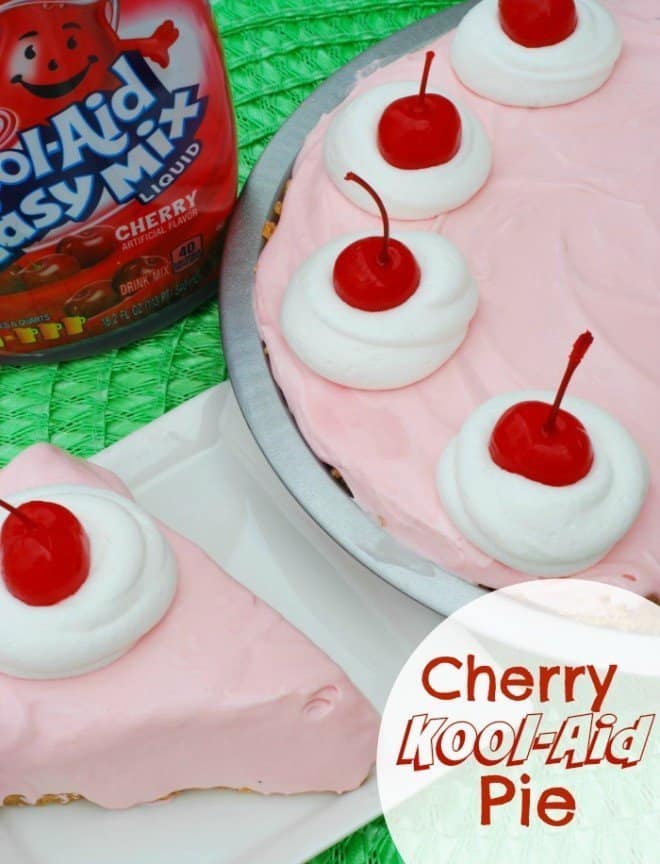 I've enjoyed Kool-Aid ever since I was a child.  I always looked forward to summertime and VBS because each day we had a different Kool-Aid flavor to go along with our cookies.  Don't tell anyone, but snack-time was my favorite part of the day!
If you take a peek in my pantry, you'll always find a few packages of Kool-Aid, so I was really excited when I found the new Kool-Aid Easy Mix at my local Walmart.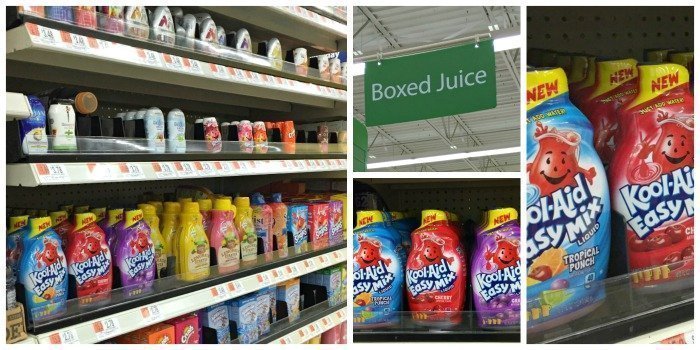 Y'all, it's a liquid drink mix and comes in grape, cherry, and tropical punch! The packaging is so cute and colorful and it's easy to use – you just open and pour.  I also like how affordable it is!  You can make it by the pitcher or by the glass AND it has 50% less sugar than leading sodas.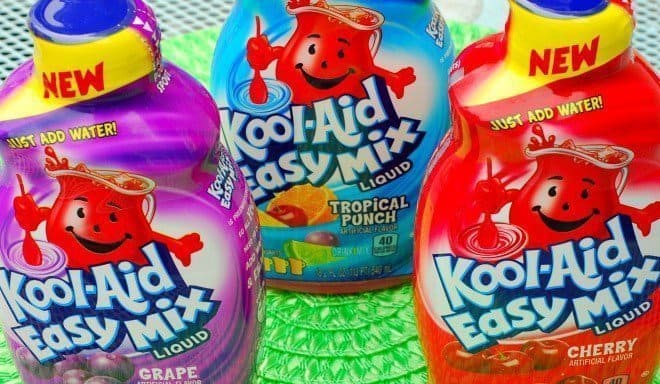 I scooped up all 3 flavors before gathering the rest of the ingredients for my Cherry Kool-Aid Pie.  My 5-ingredient no-bake pie can be whipped up in mere minutes, placed in the fridge for an hour OR overnight and it's all set.
You'll need a graham cracker pie crust, 8 oz. Cool Whip, 1/4 cup Cherry Kool-Aid Easy Mix, sweetened condensed milk and an 8 oz. block of cream cheese.
Funny Story
My graham cracker pie crust had a few loose crumbs so I tried to shake them off over my kitchen sink.  I obviously shook too hard and the entire crust fell into the sink.  I didn't have another one on hand, but I did have a box of graham cracker crumbs.  I just made another crust and everything was good to go. 🙂
After the slight delay of making a new crust, I added the cream cheese and sweetened condensed milk into the bowl of my electric mixer and mixed until well blended.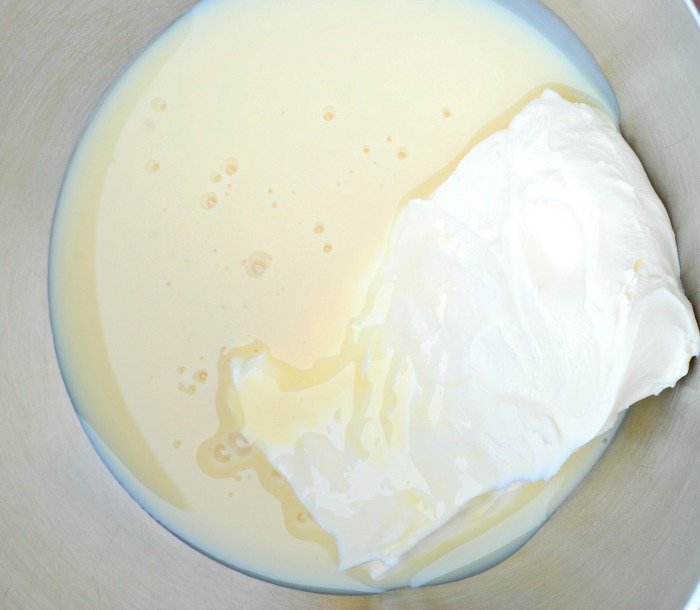 Then I added the Kool-Aid Easy Mix and mixed on low speed.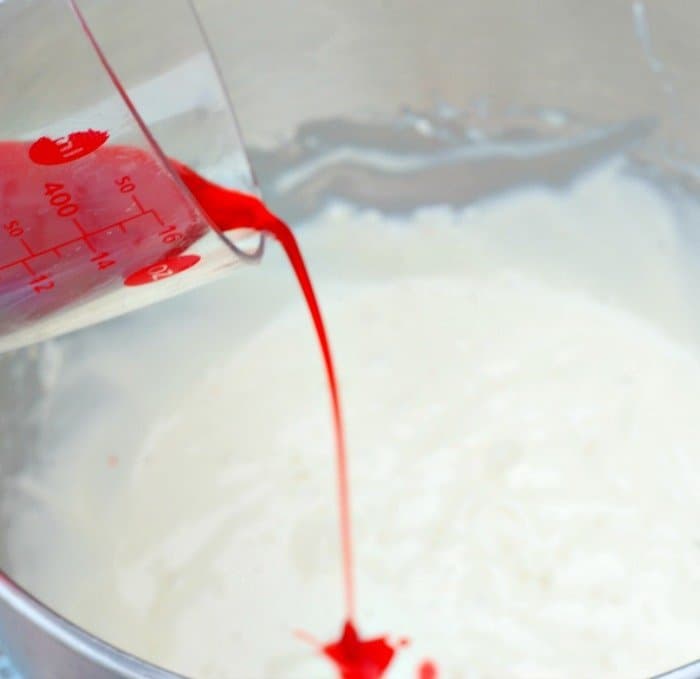 Add the Cool Whip and mix some more!
Spoon the mixture into the crust and it's ready to rest in the fridge for an hour (or overnight).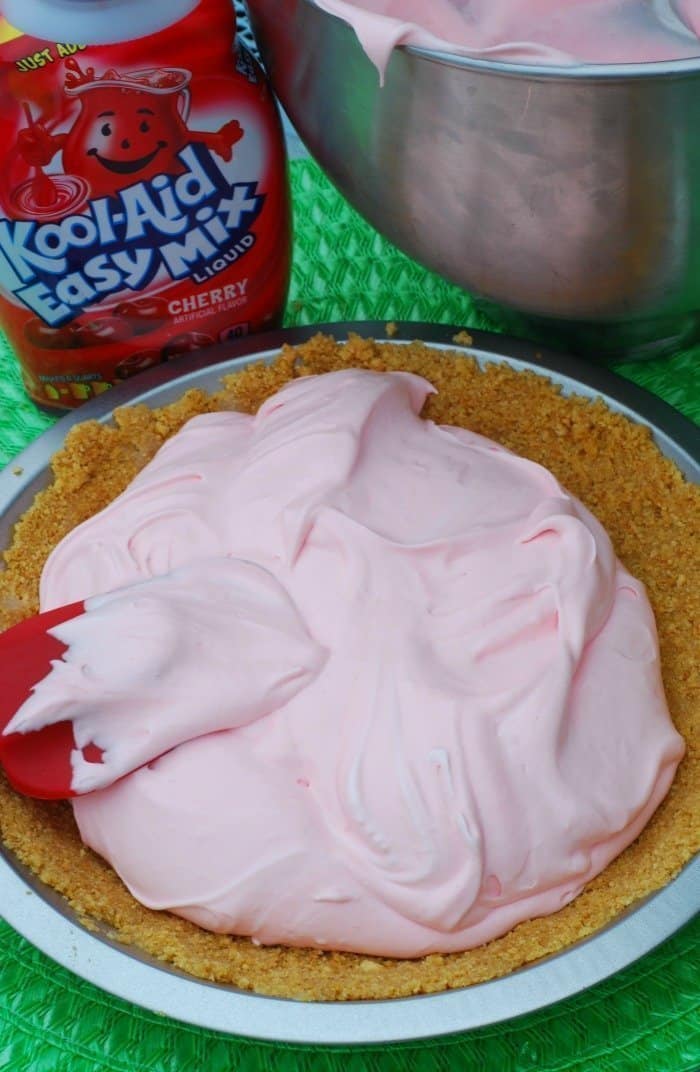 I topped the pie with mounds of cool whip and maraschino cherries with stems.  The cherries were blotted well with paper towels so they wouldn't bleed into the topping.
You may want to make two pies. This one sure didn't last very long at my house. I'm thinking of making the next one with the tropical punch flavor.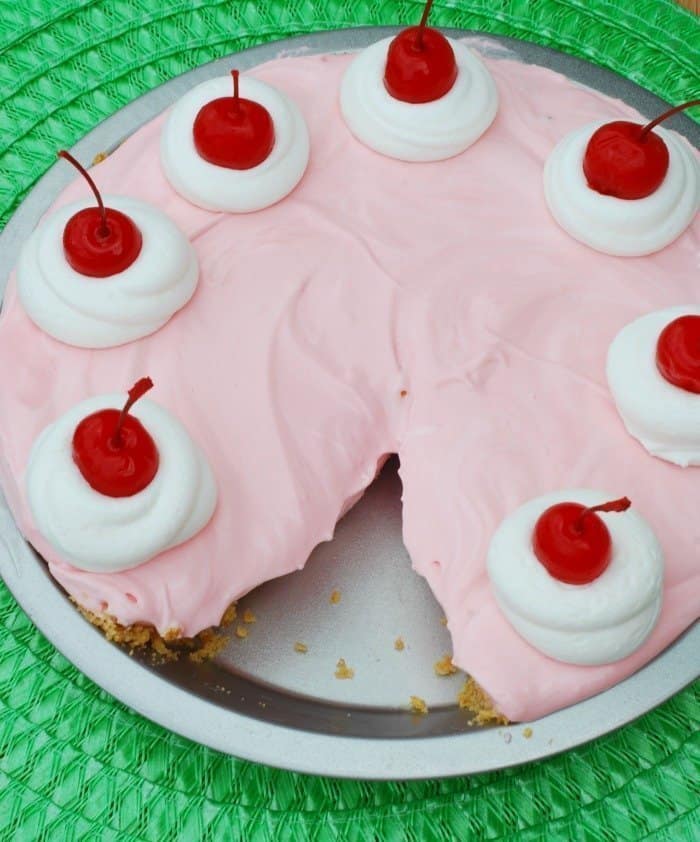 Cherry Kool-Aid Pie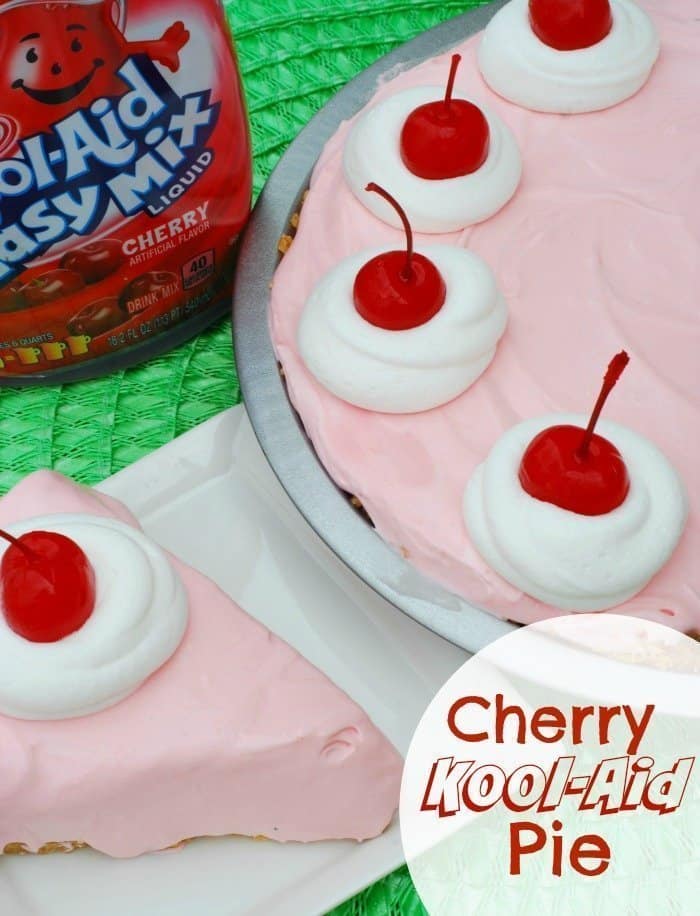 Ingredients
1 graham cracker pie crust (prepared OR homemade)
1/4 cup Kool-Aid Easy Mix
1 8 oz. cream cheese, room temperature
1 can sweetened condensed milk
8 oz. Cool Whip
Instructions
Combine the cream cheese and sweetened condensed milk in a bowl. Mix with electric mixer until well combined.
Add the Kool-Aid Easy Mix and mix well.
Add the Cool Whip and mix on low until light and fluffy.
Spoon mixture into pie crust and place in the fridge for at least an hour.
Enjoy!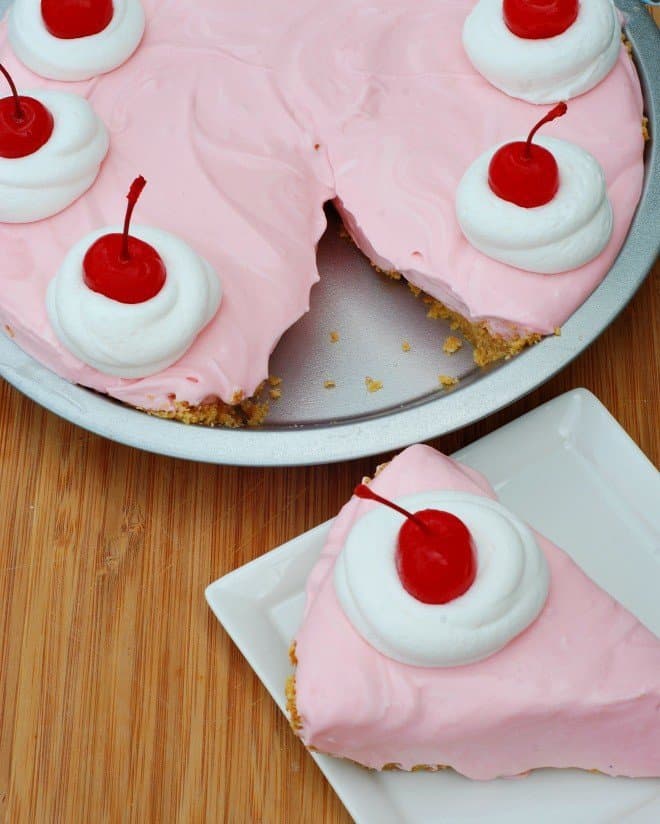 What's your favorite summertime pie?
You May Also Like