Chocolate Eclair Pie was compensated by Collective Bias, Inc. and its advertiser. All opinions are mine alone.
Once Christmas is over, I begin to look forward to spring. Winter is not my favorite season so my thoughts turn to all things spring-related.
This Chocolate Eclair Pie is out of this world good and I created the recipe a few years ago right in time for spring. Trust me, your family and friends will be asking for the recipe.
Of course, Chocolate Eclair Pie is good any time of the year! If you've ever tasted a traditional Chocolate Eclair dessert, then you know you're in for a treat.
My Chocolate Eclair Pie came to me one day while I was daydreaming about my childhood and my mom's Banana Pudding. She always used NILLA Wafers and I remember looking forward to Sunday lunch.
After a meal of delicious fried chicken and all the trimmings, dessert was finally served. To this day, NILLA Wafers remind me of my sweet mom and her scrumptious dessert.
All the ingredients for Chocolate Eclair Pie are easy to find at your local grocery store. NILLA Wafers are conveniently located on the cookie aisle.
Chocolate Makes Everything Better!
Since chocolate makes everything better, I decided to make a pie featuring a NILLA Wafer pie crust, layers of creamy vanilla pudding, and NILLA Wafers, topped with a thin layer of delicious chocolate.
Don't let the ease of this recipe fool you. It's amazing!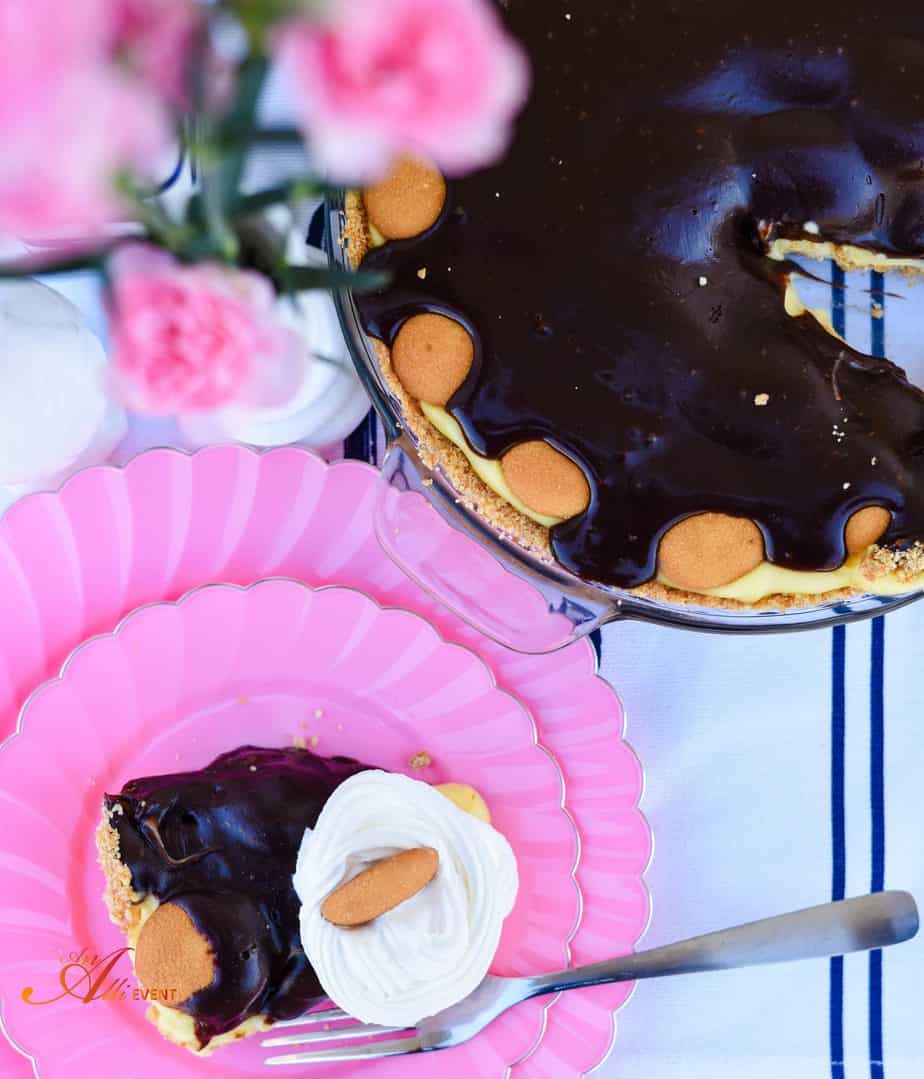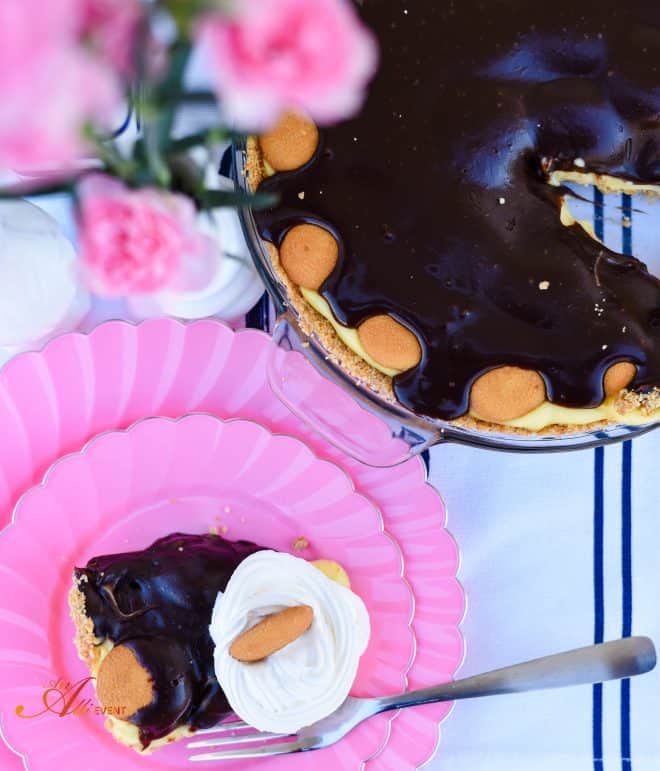 Chocolate Eclair Pie
Since I always have NILLA Wafers on hand, I make my own pie crust, but you can also buy a NILLA Wafer Crust while you're shopping for the ingredients for Chocolate Eclair Pie.
How To Make The Vanilla Wafer Crust
For the crust, use a food processor to pulse NILLA Wafers until finely ground. In a medium-sized bowl, add the cookie crumbs, melted butter, and sugar. Stir until well combined.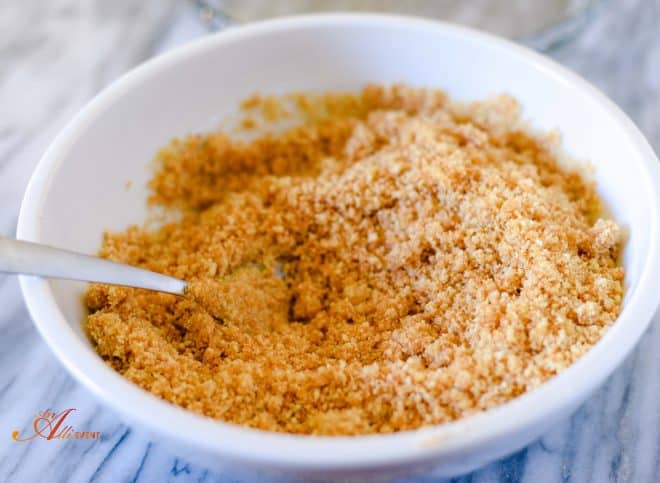 Firmly press crumb mixture into the bottom and up the sides of a 9″ pie pan. I use a small measuring cup.
Bake until pie crust is set, about 10-12 minutes. Cool completely on a wire rack.
How To Make The Filling & Topping For Chocolate Eclair Pie
While the pie crust is cooling, combine the pudding mix and three cups of milk. Whisk for two minutes. Set aside.
Combine the cocoa, sugar, and butter in a medium saucepan and cook, stirring, on medium-high until the cocoa mixture begins to boil. Boil for exactly one minute. Remove from heat and allow to cool slightly.
Add 1/2 pudding mixture to the pie crust. Top with a layer of NILLA Wafers. Repeat once more, ending with NILLA Wafers.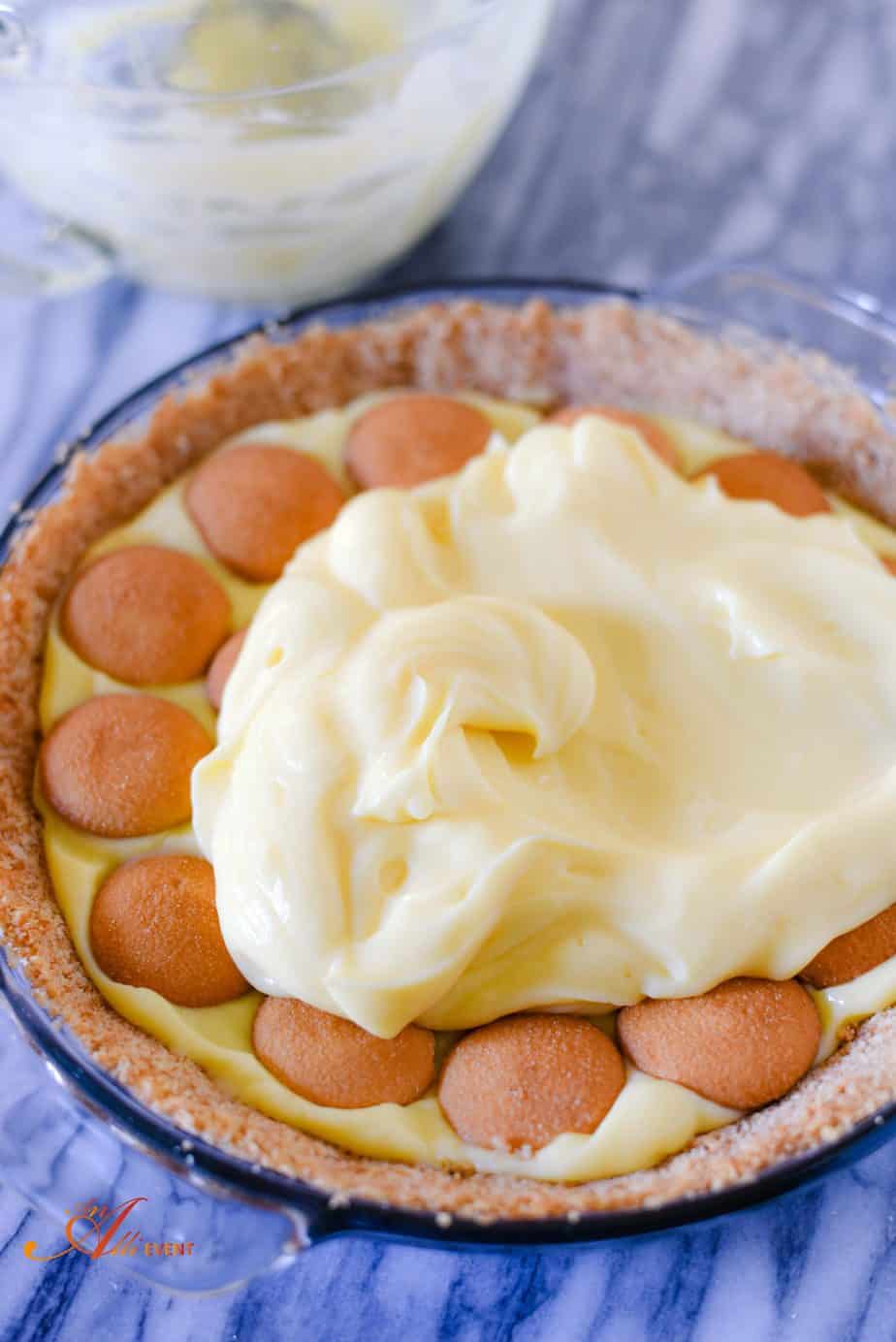 Pour the chocolate mixture over the entire pie and refrigerate for four hours or overnight.
Store leftovers in the refrigerator.
Helpful Hint: When I'm serving Chocolate Eclair Pie at a party or family get-together, I make it the night before and store it in the fridge overnight.
Yield: 8 Servings
Chocolate Eclair Pie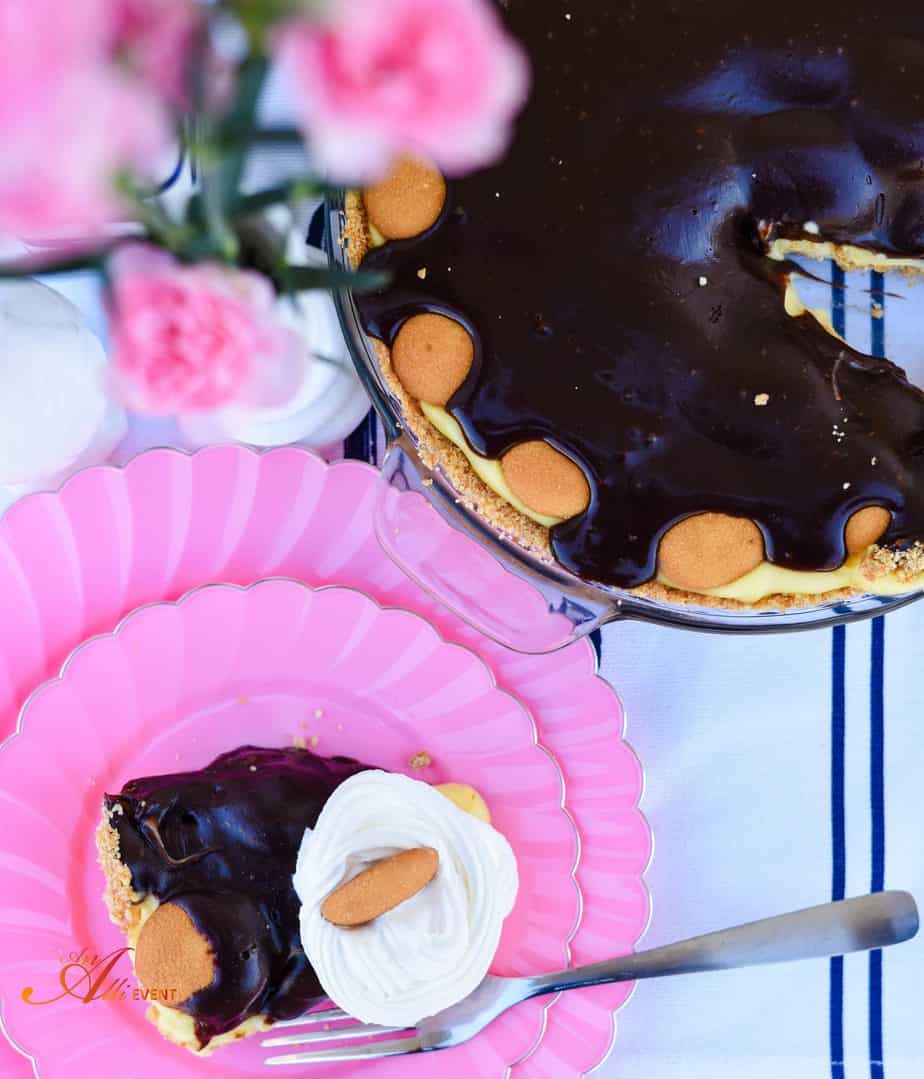 Chocolate Eclair Pie has layers of vanilla wafers, vanilla pudding, and topped with chocolate. It's so good!
Total Time
4 hours
22 minutes
Ingredients
Crust:
46 NILLA Wafers
2 Tablespoons sugar
5 Tablespoons unsalted butter, melted
Pie:
1 large package instant vanilla pudding
3 cups milk
1 box NILLA Wafers
Chocolate Topping:
1 cup sugar
1/4 cup milk
1/2 cup unsalted butter
1/3 cup cocoa
Garnish with whipped cream (optional)
Instructions
Crust:
Preheat oven to 350º F. Pulse NILLA Wafers in a food processor until finely ground.
In a medium sized bowl, add the melted butter and sugar to the NILLA Wafer crumbs. Stir until combined.
Press crumbs on the bottom and up the side of a 9" pie plate. Bake for 12 minutes in order for the pie crust to set. Cool completely on wire rack.
Pie:
Mix together the instant vanilla pudding and milk. Whisk for two minutes or until thickened.
Spread half the vanilla pudding mixture into the crust. Add a layer of NILLA Wafers.
Repeat layers.
Chocolate Topping:
In a medium saucepan over medium-high heat, combine sugar, milk, butter and cocoa. Stir constantly until the mixture comes to a boil. Boil for exactly one minute and remove from heat.
Cool slightly and pour over pie.
Refrigerate overnight.
Easy Spring Centerpiece
I don't like to fuss over spring centerpieces. If it's not easy, I'm probably not doing it.
I grabbed some navy and blush ribbon from my stash and an olive oil bottle that I spray painted white some time ago. For me, navy, blush, and white are perfect for spring. Maybe it reminds me of the sailor dress I wore for Easter when I was little.
Helpful Hint: If you don't have a white vase, use a clear one and add a white ribbon to the mix.
Here's what you'll need to make my 5-minute centerpiece.
ribbon (colors of your choice)
vase (clear or white)
double-sided tape or use a hot glue gun
bouquet of flowers (I bought mine at Walmart)
Cut strips of the ribbon to fit around your vase.
Pull each ribbon tightly around the vase and use double-sided tape or hot glue to hold the ribbon in place.
Add water and flowers. Wasn't that easy?
Whenever I'm entertaining friends in the spring, I buy packets of spring flower seeds for take-home gifts. The packets are inexpensive and they add a nice spring touch to the table setting.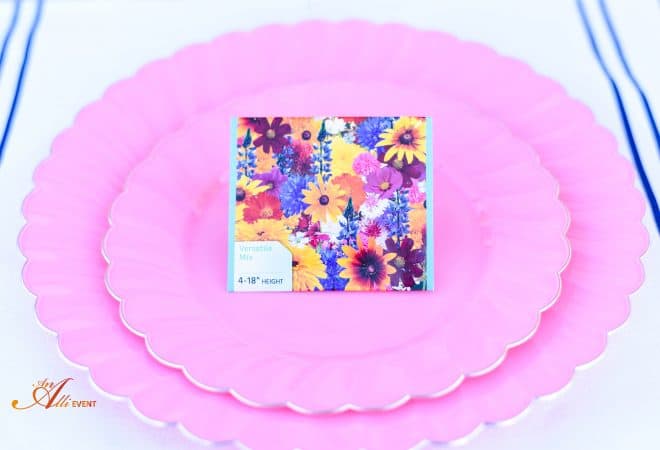 Whether you're entertaining friends or preparing a meal for your family, be sure and serve my Chocolate Eclair Pie. It's easy and delicious.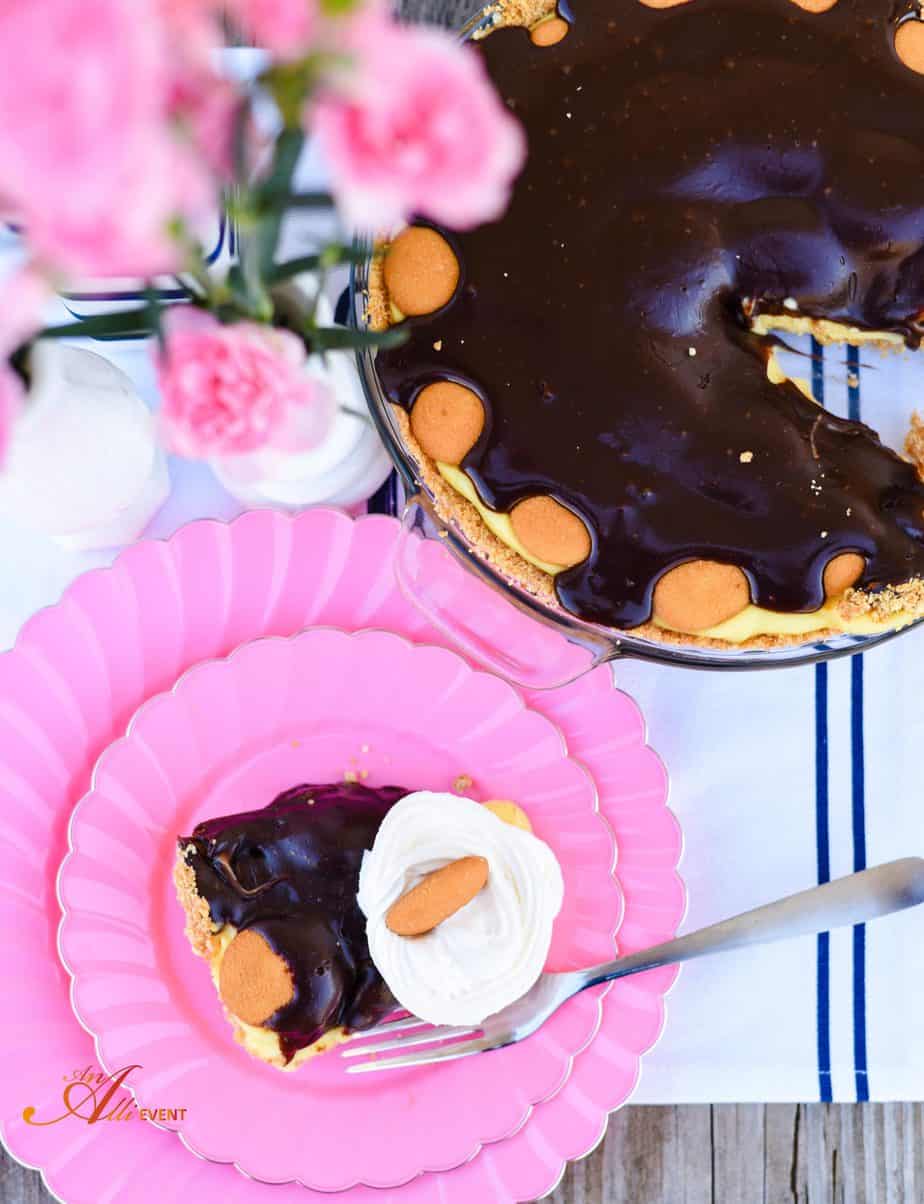 What's your favorite way to eat NILLA Wafers?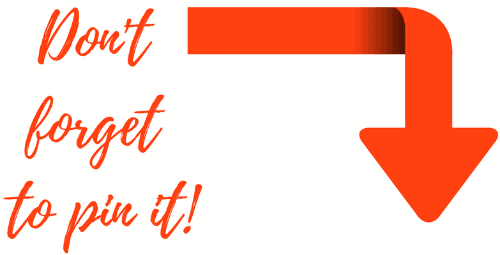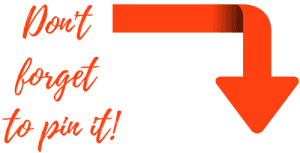 You May Also Like
Originally Posted April 2017 – Updated Dec. 31, 2021