This post, Favorite Baby Food, is sponsored by Beech-Nut®. All opinions are my own.
My youngest grandson is celebrating his first birthday soon. He surprised us last year when he was born on Thanksgiving Day. He totally rearranged our plans for the day and made our Thanksgiving even more special.
He's the most laid-back, sweetest baby ever. Whenever he spends the night at my house, he awakens with a big smile on his face. Of course, I am a tad biased, but I think he's amazing.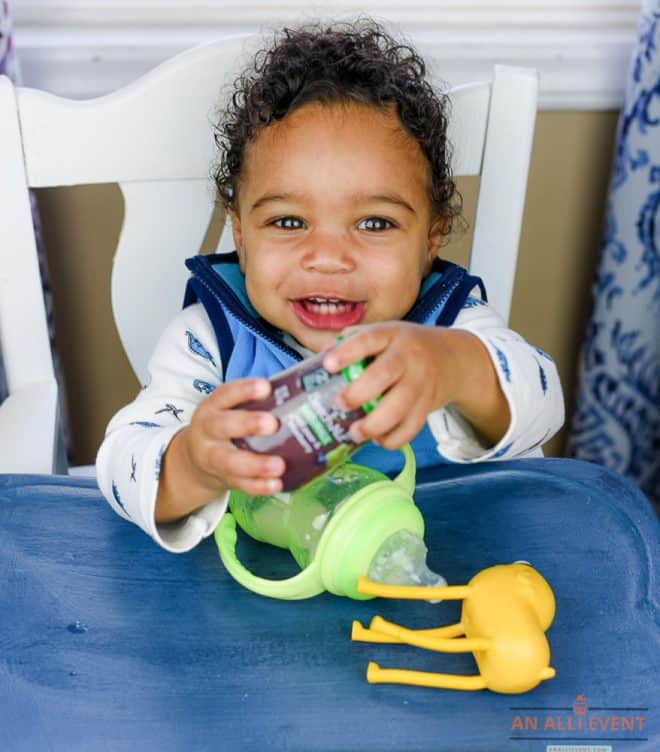 I'm enjoying all the baby stages my grandson is experiencing and I'm busy photographing many of his first-year milestones.
Next week, I'll be doing his first birthday photoshoot so I'm busy getting all the props together and stocking up on Fin's favorite baby food since he will be spending the day at my house.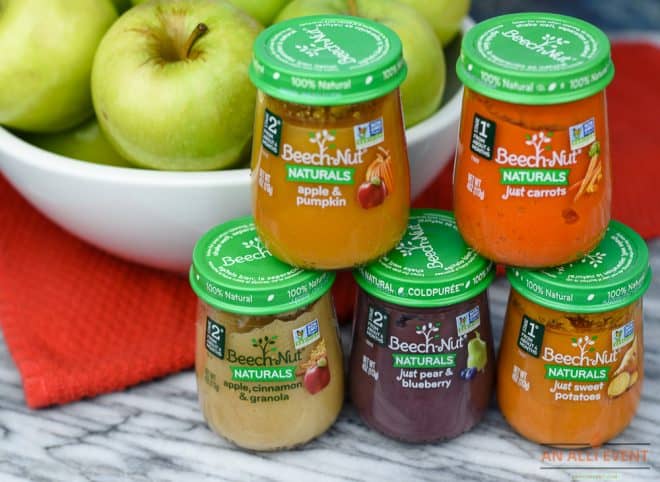 Favorite Baby Food
When it came time to introduce Fin to solid foods, my smart daughter-in-law did her homework and chose Beech-Nut® Naturals™ because it's real food for babies™, inspired by homemade.
I'm glad I followed her lead because I'm one picky Nana when it comes to feeding my grandbaby.
Whenever I'm grocery shopping, I stock up on Beech-Nut® Naturals™. I love that they use only ingredients a baby could pronounce.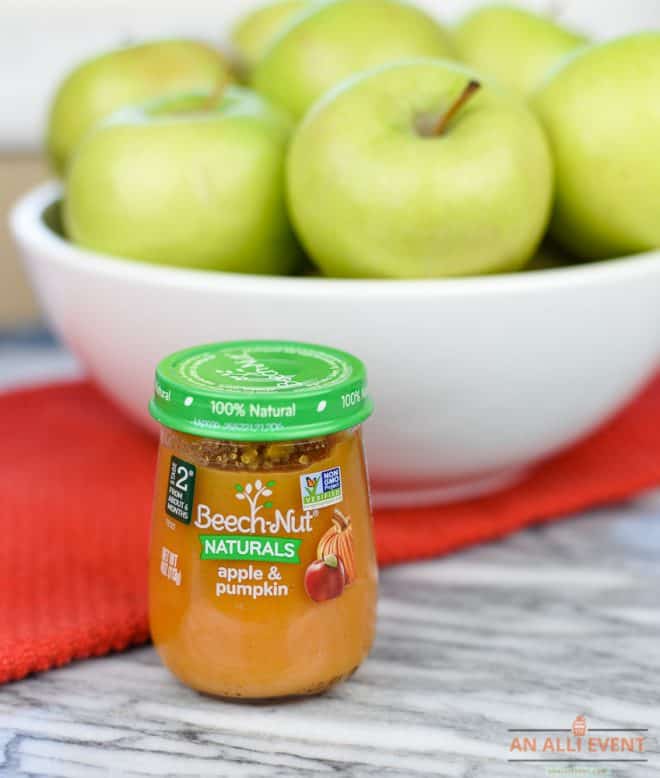 Fin always eats his veggies and as soon as he sees me grab the cute "honeypot" jar with the iconic green cap, he smiles and claps his hands.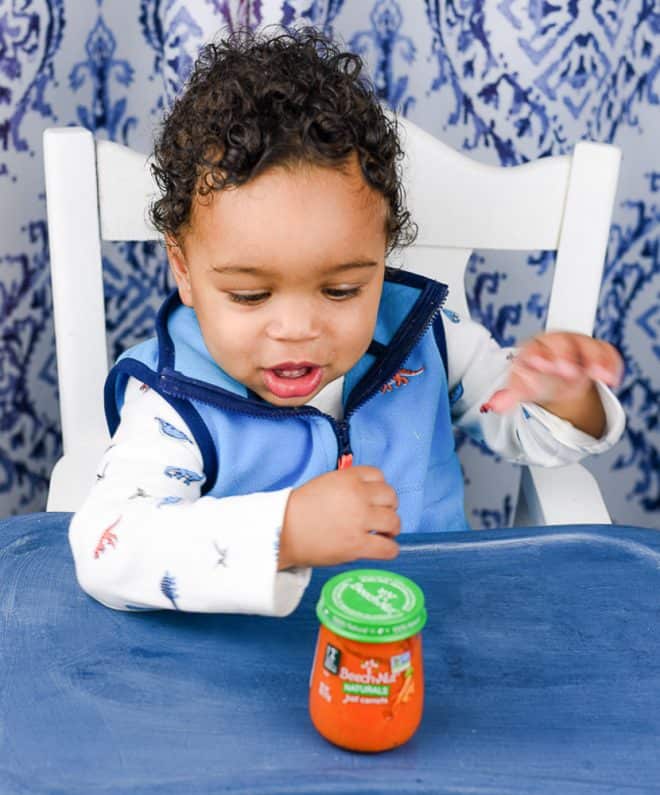 I'm thrilled that Beech-Nut® Naturals™ jar purees are 100% natural with nothing artificial, and they come in a wide range of flavors and textures that can appeal to little ones as they develop new tastes.
Fin loves for his Poppi to feed him. He makes all the appropriate airplane sounds and when he comes in for a landing, Fin opens his mouth wide for a big bite of his favorite baby food.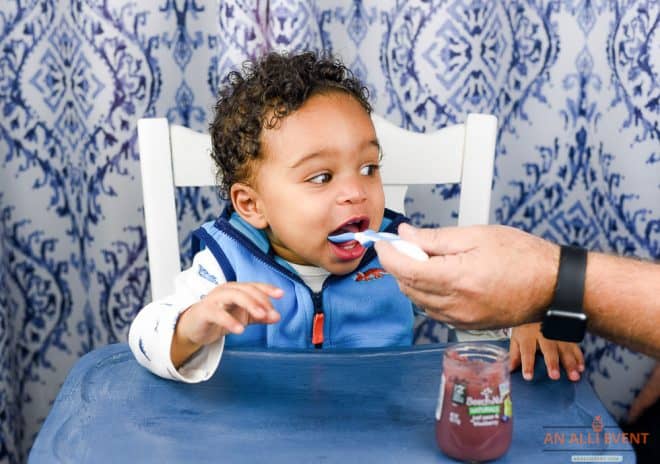 I've been known to add a jar of Beech-Nut® Naturals™ Just Carrots to my carrot cake recipe. It's one of my secret ingredients!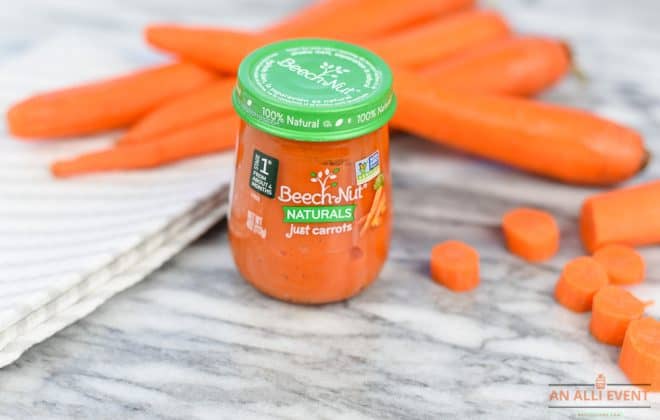 I'm glad I had a chance to introduce you to my youngest grandson, Fin, and to tell you about his favorite 100% natural baby food.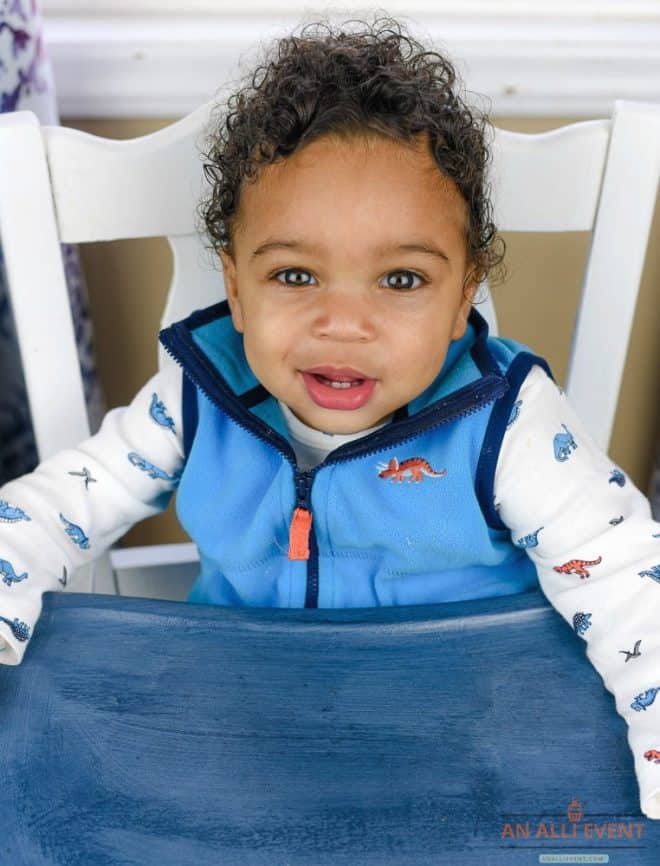 You May Also Like