This shop, Gourmet Grilled Cheese, was compensated by Collective Bias, Inc. All opinions are mine alone.
Note: This simple, delicious recipe was originally posted in January 2017, and edited/republished on January 11, 2020. I can no longer find Welch's Chia Strawberry Spread and I assume it has been discontinued. I have found a great substitute that I share in the recipe at the end of this post.
As I was checking off my list in the grocery store, I came to the next item on my list:
lunch stuff
Who just scribbles lunch stuff on their grocery list? Me!
A sigh escaped my lips because I'm so tired of boring lunches. I quickly ran through an in-my-head list of lunch possibilities and my favorite lunch popped into my mind – grilled cheese with tomato soup. Yes, that's my all-time favorite. But even grilled cheese can get boring.
An on-the-spot plan formed in my head, so I headed to the fruit spread aisle. I don't know about you, but I think fruit and cheese belong together. I seldom omit a fruit and cheese tray at a party, so I decided to raise my plain grilled cheese to gourmet standards.
Chia Strawberry Fruit Spread is just what I need to add some excitement to my midday meal. The Chia Fruit Spread contains no artificial sweeteners, flavors, or preservatives. I'm a strawberry lover so this stuff is right up my alley.
What Are Chia Seeds?
Chia seeds come from a desert plant called Salvia Hispanica. This plant is a member of the mint family.
Chia seeds can be eaten raw or prepared in a number of cooked dishes. You can sprinkle chia seeds on cereal or yogurt.
Chia seeds are an excellent source of dietary fiber and omega-3 fatty acid.
I didn't know how I'd feel about chia seeds in my strawberry fruit spread, but I really do like them.
Gourmet Grilled Cheese with Jarlsberg and Chia Strawberry Fruit Spread
You'll need grated Jarlsberg cheese, Chia Strawberry Fruit Spread, two slices of bread, and butter. I use sourdough bread, but feel free to use the bread of your choice.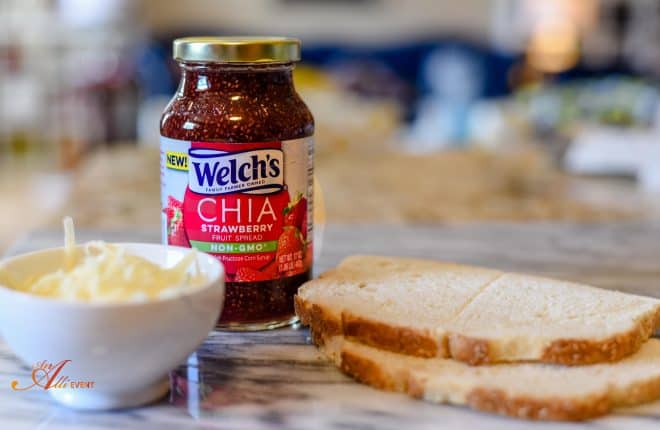 Spread Welch's Chia Strawberry Fruit Spread on one slice of bread. Sprinkle the cheese on the other slice. Make a sandwich with the two slices.
Butter the outside of one sandwich before adding to a skillet, butter side down. Add the remaining butter to the top of the sandwich. I feel like I'm treating myself to a gourmet meal on a workday.
Yield: 1 sandwich
Gourmet Grilled Cheese with Chia Strawberry Fruit Spread
The ultimate Gourmet Grilled Cheese includes shredded Jarlsberg cheese and chia strawberry spread toasted to perfection.
Ingredients
2 slices bread
2 Tablespoons Welch's Chia Strawberry Fruit Spread
3 oz. Jarlsberg cheese, grated
1 Tablespoon butter
Instructions
Heat a skillet on medium high heat.
Butter one side of both slices of bread.
Spread the chia fruit spread on the other sides of both slices of bread.
Place a slice of bread in the pan, butter side down. Top with grated cheese and the other slice of bread, butter side up.
Brown 2-3 minutes on each side or until golden and the cheese is melted.
If you want to make lunch fun again, grab a jar of Chia Strawberry Spread. It's a delicious way to get the goodness of chia into your diet. The combination of Chia Strawberry Fruit Spread and the melted cheese is irresistible and it's my new fave sandwich.
You May Also Like
Pineapple-Shaped Tea Sandwiches with Pineapple Filling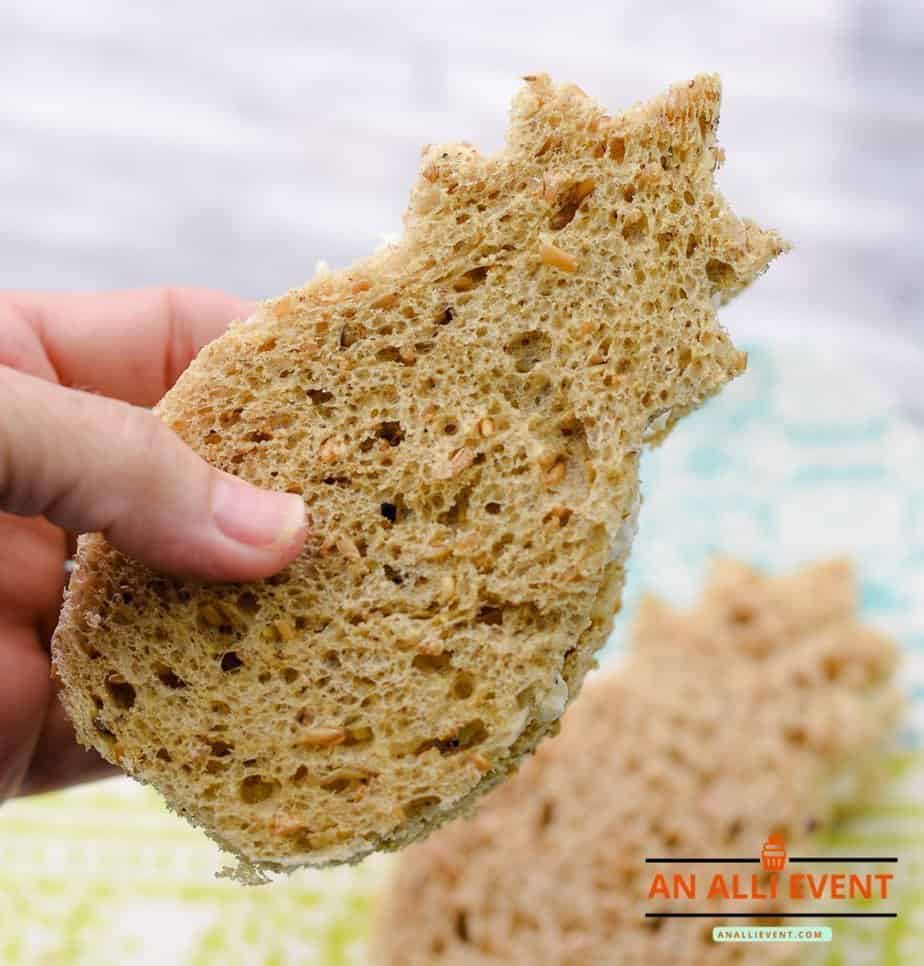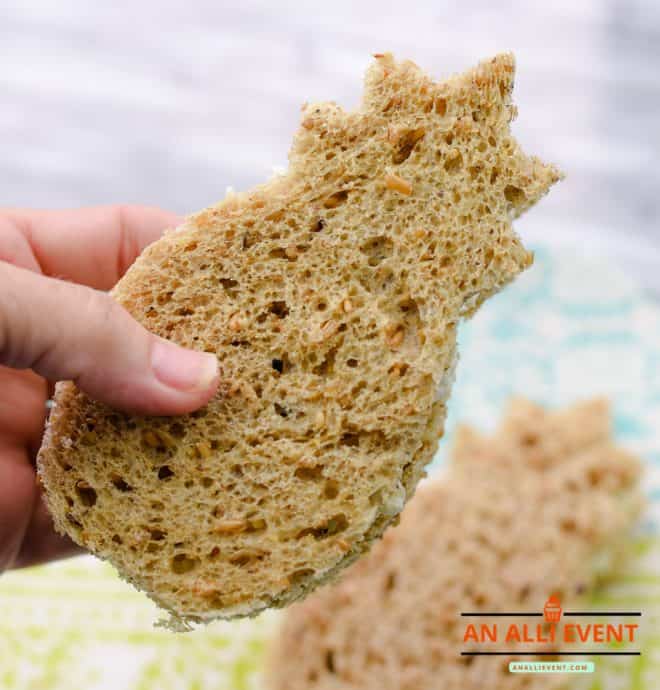 Butterfly Shaped Tea Sandwiches