This post, Pineapple-Shaped Tea Sandwiches, contains affiliate links. As an Amazon Associate, I earn from qualifying purchases.
When it comes to tea parties, I'm all about the food. And when it comes to summer tea parties, I'm all about a casual, tropical theme. Pineapple-Shaped Tea Sandwiches are my favorite summertime sandwiches. They're so easy to make. You just need 2 ingredients for the filling. I don't count the pineapple juice because it comes in the same can as the crushed pineapple.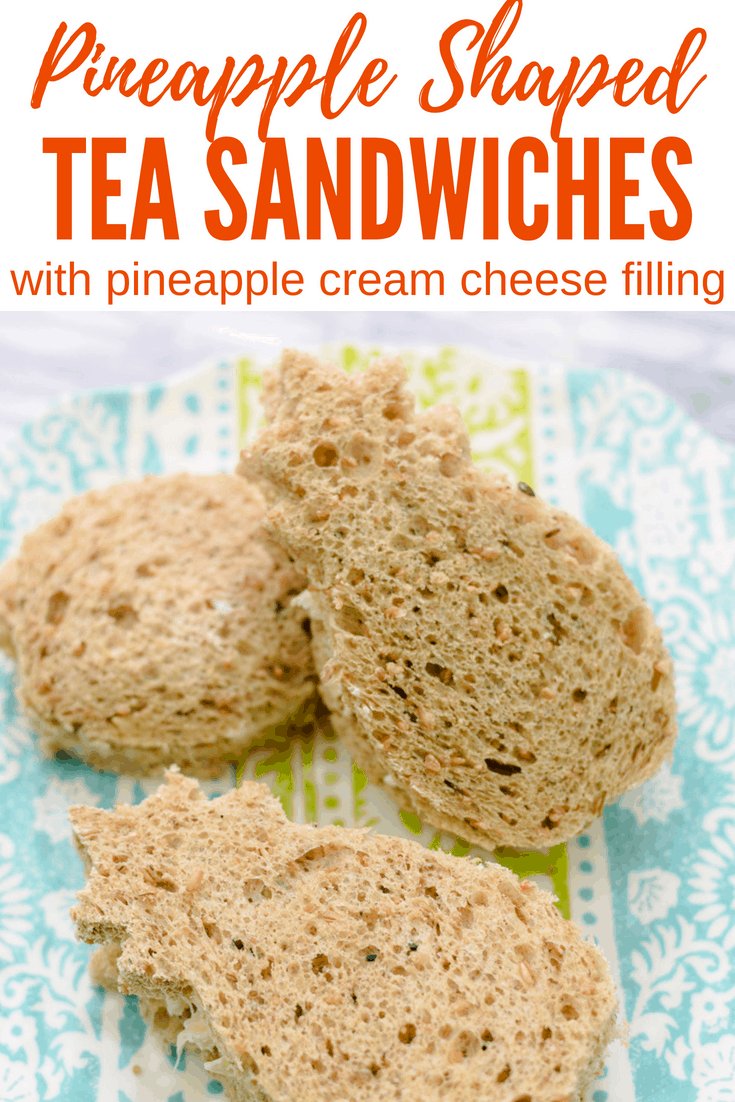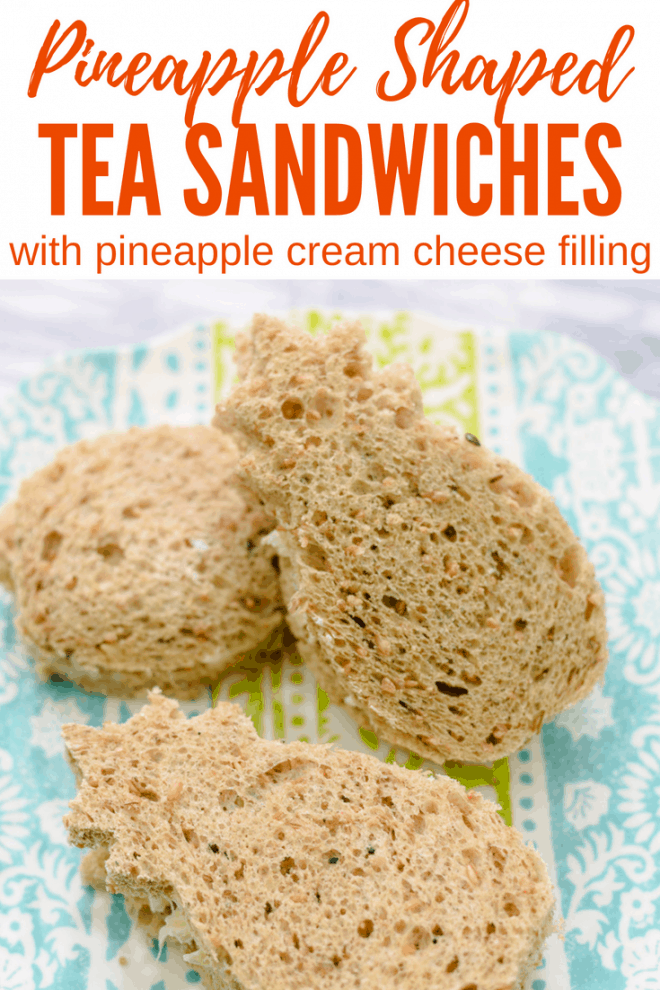 You probably know that the pineapple is a symbol of hospitality and welcome. That may be one reason I'm crazy about pineapple. I like to eat pineapple and decorate with pineapples – not the kind you eat. From bookends to salt and pepper shakers, the lovely pineapple has it going on.
Pineapple is also good for us!
It's rich in vitamins, enzymes, and antioxidants. Pineapple also contains high amounts of vitamin C and manganese.
Pineapple-Shaped Tea Sandwiches
Tea sandwiches are always very pretty, with the crusts removed from the bread. I decided to use a pineapple cookie cutter. It's easier than cutting off the crusts and I think it's pretty too.
Let the cream cheese soften to room temperature. Drain the pineapple, reserving the juice. You'll need one tablespoon for the sandwiches.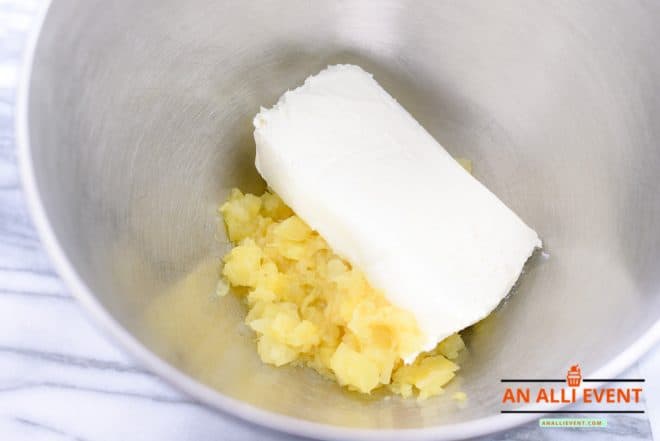 Combine the pineapple, cream cheese, and pineapple juice. Mix until well combined. I use my stand mixer set to low speed.
Spread the mixture onto slices of bread to make sandwiches. Cut with cookie cutter or cut the crusts off. Cover with plastic wrap and refrigerate.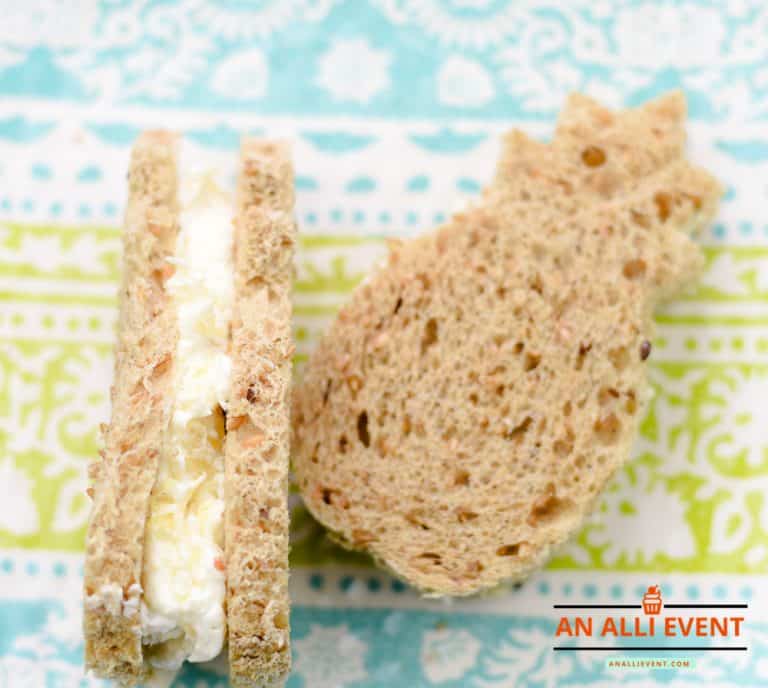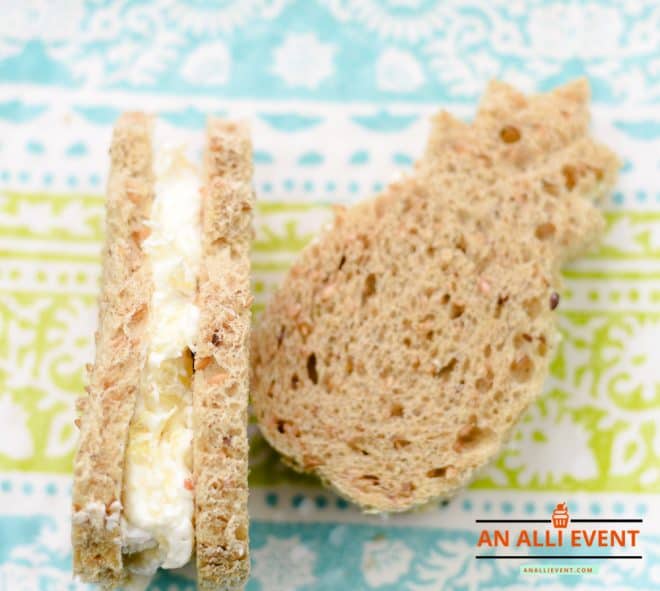 Yield: 12 Sandwiches
Pineapple-Shaped Tea Sandwiches with Pineapple Filling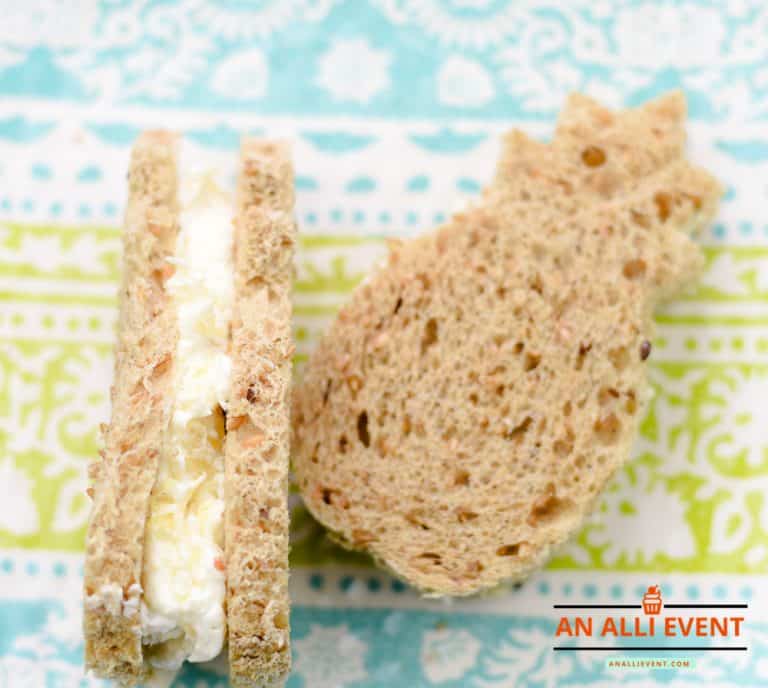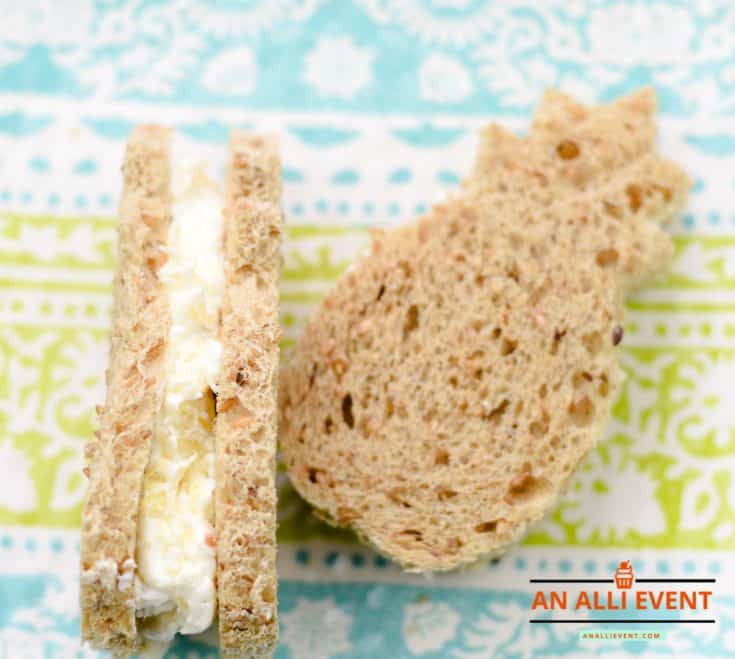 These pineapple shaped sandwiches are filled with a delicious cream cheese and pineapple filling.
Ingredients
1 8 oz. package cream cheese, softened
1 8 oz. can crushed pineapple, drained
1 Tablespoon pineapple juice
Whole Grain Bread (or bread of your choice)
Instructions
Combine all the ingredients together and mix well. Blend until smooth.
Spread pineapple filling on bread slices to make sandwiches.
Use a cookie cutter to cut out the sandwiches or slice off the crusts with a knife.
Cover with plastic wrap and refrigerate.
Nutrition Information
Yield
12
Serving Size
1
Amount Per Serving
Calories

92
Total Fat

7g
Saturated Fat

4g
Trans Fat

0g
Unsaturated Fat

2g
Cholesterol

19mg
Sodium

84mg
Carbohydrates

7g
Fiber

0g
Sugar

4g
Protein

2g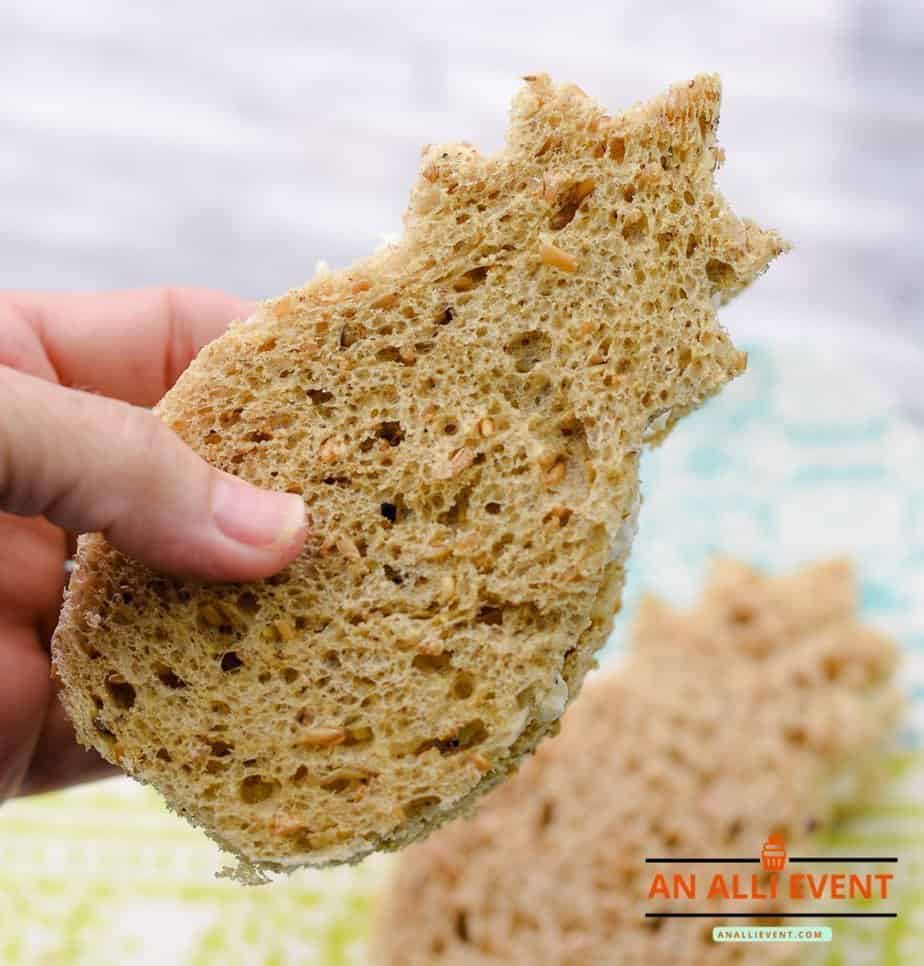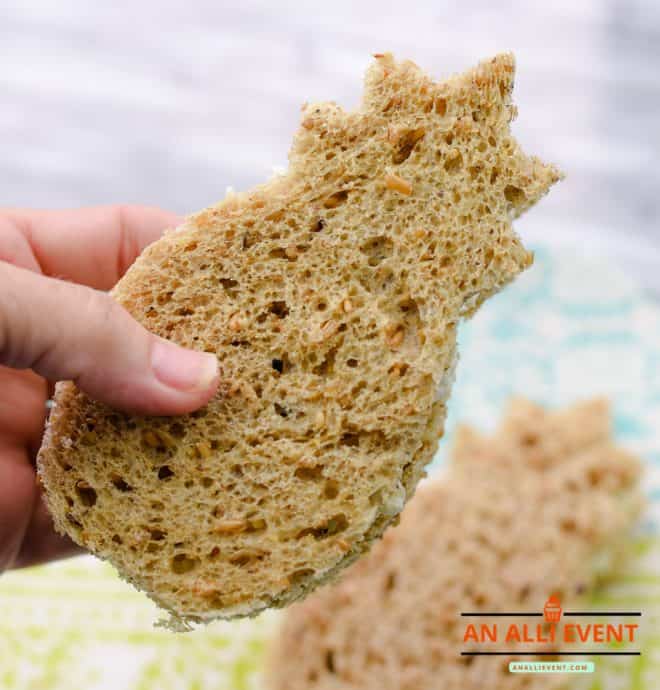 If you want to use a pineapple cookie cutter, you can get the one I have using my affiliate link. It also includes a flamingo cookie cutter. Be still my heart!
I love the cookie-cutter I use to make Pineapple-Shaped Tea Sandwiches and next, I'm going to come up with a pineapple cookie. Stay tuned.
What's your favorite tea sandwich?
You May Also Like
Butterfly Shaped Tea Sandwiches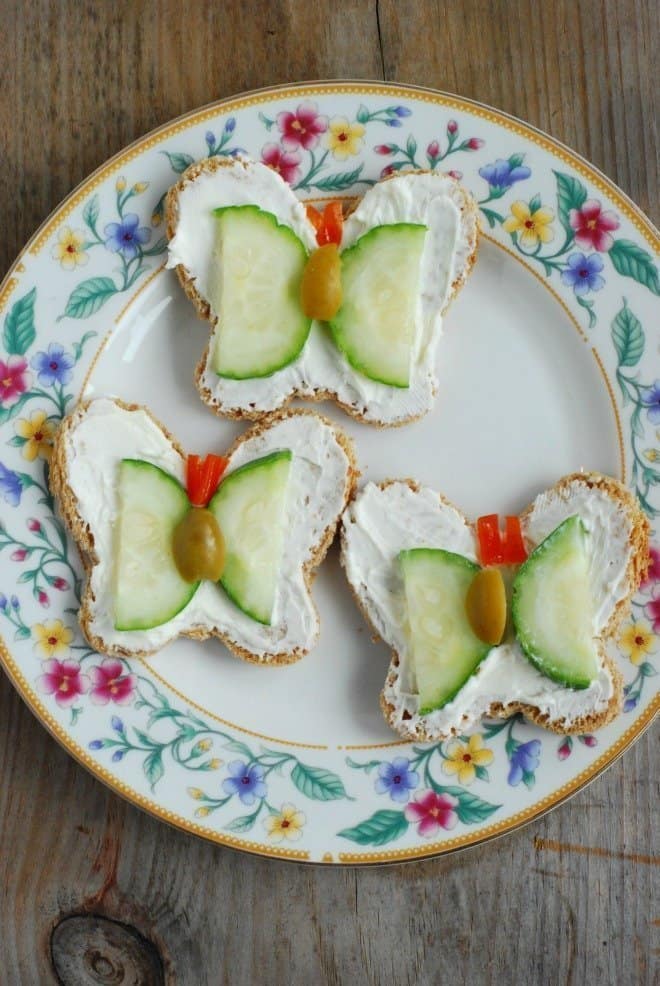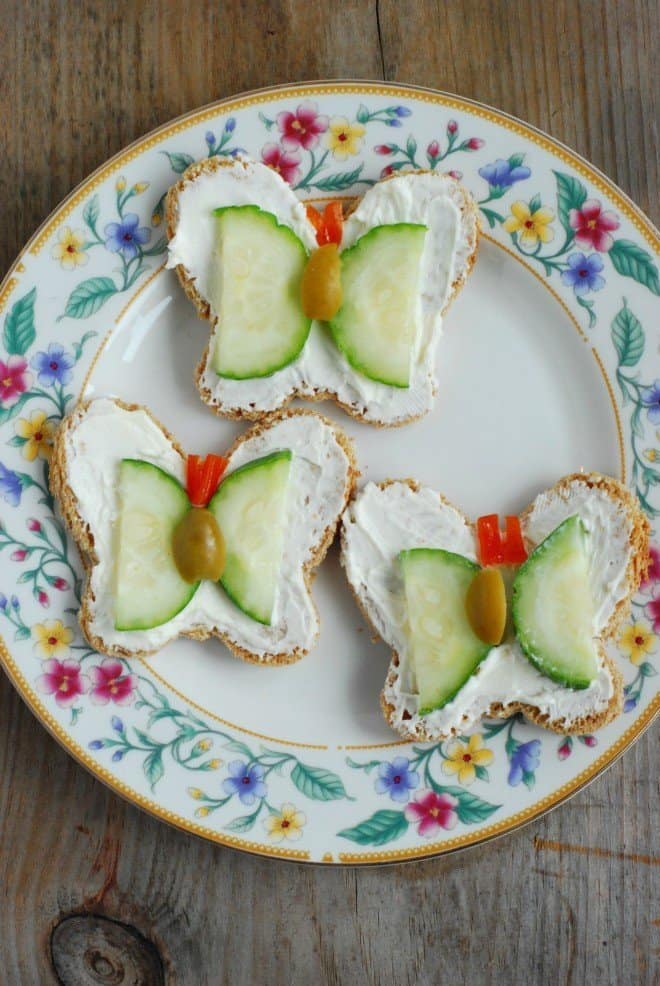 Strawberry Shortcake Sandwiches