Special thanks to Oriental Trading for sponsoring today's post, It's the Great Pumpkin Charlie Brown Halloween Party. All opinions are my own.
Did you grow up watching It's the Great Pumpkin, Charlie Brown? I did! The movie debuted in 1966 and has aired almost every Halloween since that time. It's a classic.
It's the Great Pumpkin Charlie Brown is the perfect party to throw for my grandsons. We don't like real spooky around my house and a party based on Charlie Brown and the gang is just what Halloween calls for.
It's the Great Pumpkin Charlie Brown Halloween Party
Oriental Trading has just about everything I need for my party, including the backdrop. I'm not that great when it comes to DIY backdrops.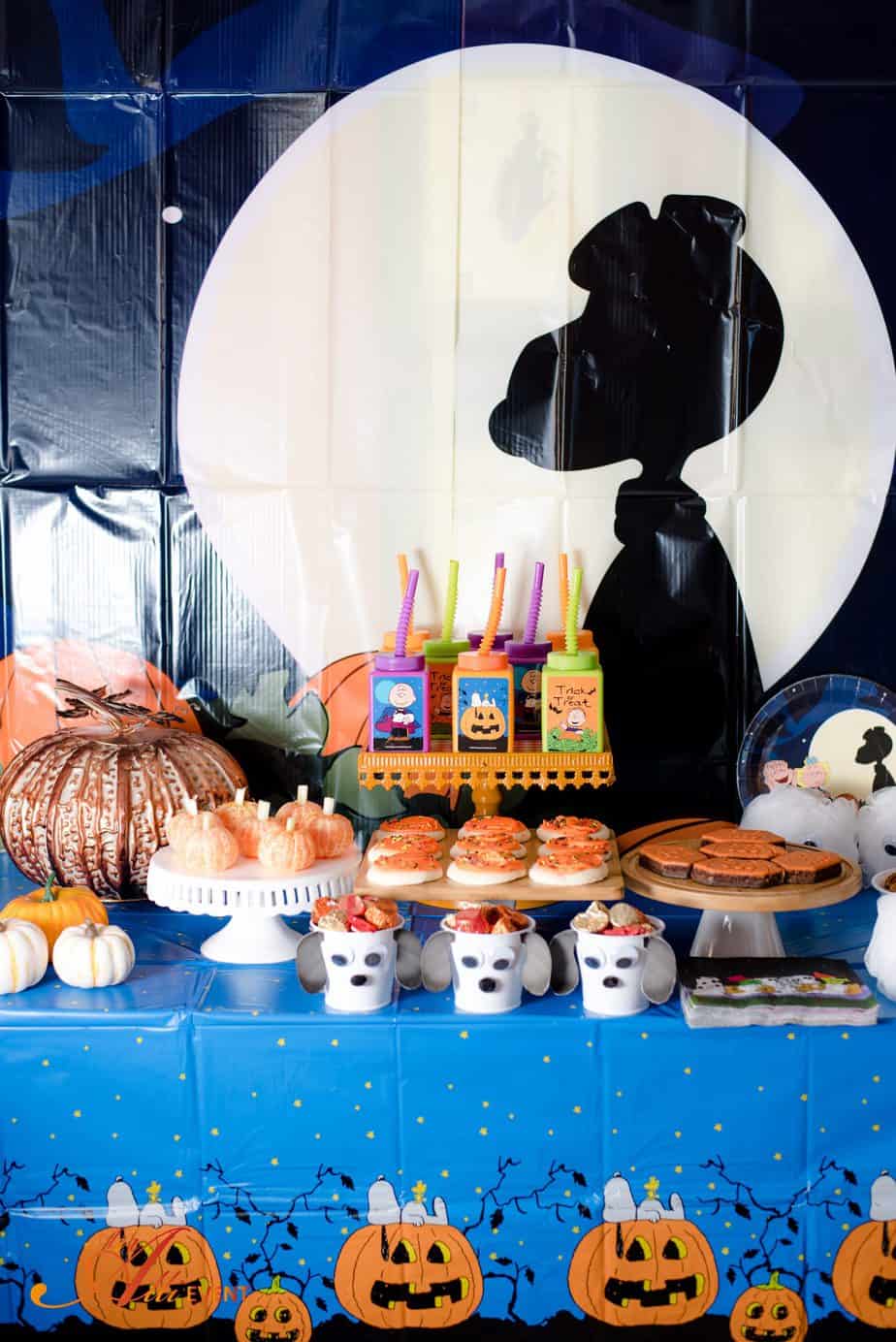 Thankfully, I don't have to be great, because Oriental Trading has my back.
Pumpkin oranges, bath sponge ghosts, and Snoopy party pails are all DIY additions to my party. They are so easy to make and the kids will love them.
Add a few goodies such as pumpkin punch, cookies, brownies, and a bowl of snack mix and you're good to go.
How To Make DIY Friendly Ghosts, Pumpkins, and Snoopy Pails
Friendly Ghosts
To make the friendly ghosts, grab a few white bath sponges (net type), and googly eyes. Draw the mouths on black felt or construction paper. Cut out and use a hot glue gun to apply the faces to the bath sponges. Done!
How To Make Pumpkins From Oranges
For the pumpkins, peel mandarin oranges, and add a celery stick for the pumpkin stem.
Keep covered in the fridge until time to serve. It keeps the oranges from drying out.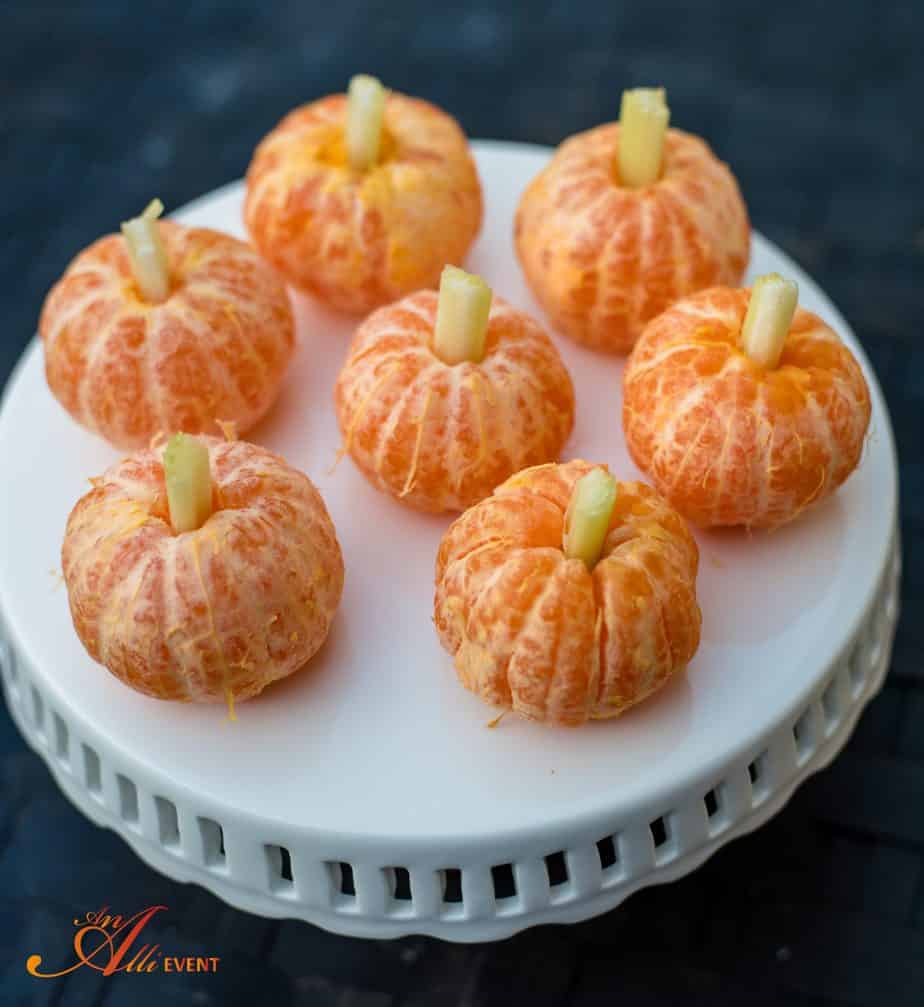 Snoopy Pails Take-Home Favors
Snoopy Pails serve as decorations for my It's the Great Pumpkin, Charlie Brown Halloween party. These pails are also the take-home favors for the kids.
Glue googly eyes and a black pom-pom nose onto a pail with a hot glue gun. Add the ears by turning up the end that attaches to the pail. That way, the ears will stand up instead of being flat. I've got a free printable for the ears: ears-for-snoopy-pail
Helpful Hint: I buy googly eyes and pompoms in bulk from Oriental Trading. They come in assorted colors and sizes and are a great addition to my craft supplies.
TableWare
Coordinating plates and napkins are also available at Oriental Trading. I also grabbed these cute little cups and straws for the kids to take home.
If you're planning a party for Halloween and want to go the easy route, you can't beat the It's a Great Pumpkin Charlie Brown Halloween party. Be sure and check out The Halloween Store and the awesome Halloween costumes.
Backdrop, TableWare, and Cups/Straws
Check Out More Halloween Ideas Below