Pumpkin Cake Roll is full of flavor and filled with a delicious cream cheese filling. It's the perfect Thanksgiving Day dessert.
Fall has arrived and there's a chill in the air! I've always wanted to say that, but here in the south, the chill hasn't arrived yet. That fact doesn't stop me from thinking about Pumpkin Cake Roll.
I'll be making Pumpkin Cake Roll again real soon! It will be one of the desserts I serve on Thanksgiving Day.
Yes, I make several desserts so that all the children and grandchildren can have their favorites. I mean, it's Thanksgiving, right? One year I made five desserts, but I have scaled back to three, I think.
I've always made my husband's favorite dessert for Thanksgiving, which happens to be pecan pie. I use the recipe on the back of the Karo Syrup bottle.
The key to a good pecan pie is in the length of the baking. If you don't bake it long enough it tends to be runny when you slice it. If you bake it too long it gets hard and dried out. My pecan pies always seem to turn out perfectly when I follow the recipe on the back of that bottle.
Now that the family has grown to 16 and counting, I make Dixie's Pecan Pie Cobbler. Yes, that's the recipe I shared that took Facebook by storm and was featured on a national TV show. It's that good!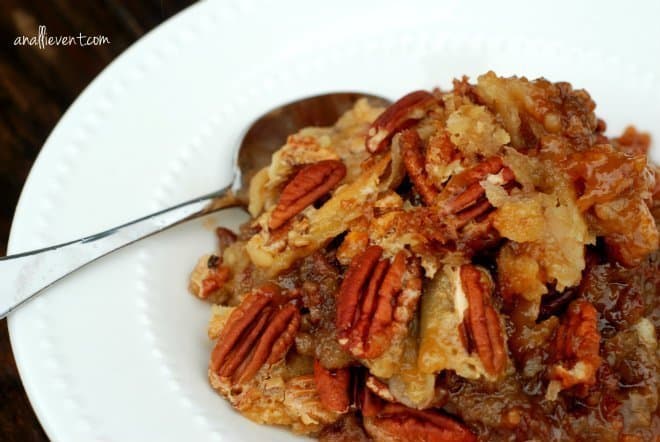 Helpful Hint: I always use unsalted real butter when a recipe calls for butter. Margarine just doesn't cut it when baking (in my humble opinion).
In the past, I've done Red Velvet Cake, German Chocolate Cake, Italian Cream Cake, Carrot Cake, etc. When I decide what the third dessert will be, you will be the first to know!
Pumpkin Cake Roll
Yield: 12 Servings
Pumpkin Cake Roll
Pumpkin Cake Roll is tender, tasty and filled with a delicious cream cheese mixture.
Ingredients
3 large eggs, separated
1 cup sugar, divided
2/3 cup canned pumpkin
3/4 cup all-purpose flour
1 teaspoon baking soda
1/2 teaspoon ground cinnamon
1/8 teaspoon salt
Filling
8 ounces cream cheese, softened
2 tablespoons butter, softened
1 cup powdered sugar
3/4 teaspoon vanilla extract
Instructions
Line a 15x10x1-in. baking pan with waxed paper. Grease the paper and set aside.
In a large bowl, beat egg yolks on high speed until thick and lemon-colored. Gradually add 1/2 cup sugar and pumpkin, beating on high until sugar is almost dissolved.
In a small bowl, beat egg whites until soft peaks form. Gradually add remaining sugar, beating until stiff peaks form. Fold into egg yolk mixture. Combine the flour, baking soda, cinnamon and salt; gently fold into pumpkin mixture. Spread into prepared pan.
Bake at 375° for 12-15 minutes or until cake springs back when lightly touched. Cool for 5 minutes. Turn cake onto a kitchen towel dusted with confectioners' sugar. Gently peel off waxed paper. Roll up cake in the towel, jelly-roll style, starting with a short side. Cool completely on a wire rack.
In a small bowl, beat the cream cheese, butter, powdered sugar and vanilla until smooth. Unroll cake; spread filling evenly to within 1/2 in. of edges. Roll up again. Dust with powdered sugar if desired.
Nutrition Information
Yield
12
Serving Size
1
Amount Per Serving
Calories

235
Total Fat

10g
Saturated Fat

5g
Trans Fat

0g
Unsaturated Fat

3g
Cholesterol

71mg
Sodium

220mg
Carbohydrates

34g
Fiber

1g
Sugar

27g
Protein

4g
I've made Pumpkin Cake Roll several times over the years and I just plain love it! It's light, flavorful and has my favorite cream cheese frosting. Hope you like it too!
What's your favorite fall dessert? What dessert do you always serve on Thanksgiving Day?
You May Also Like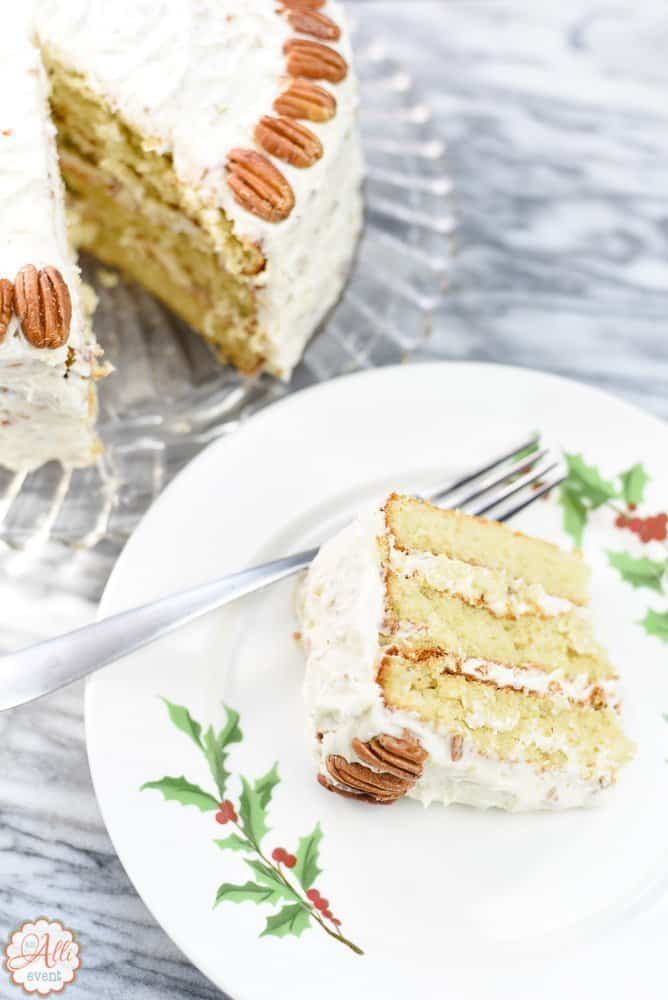 Triple Layer Chocolate Mousse Cake