So far, it's been a mild winter here in South Carolina. We've haven't had any snowstorms. We've had major snowstorms a few times. When it's cold (or snowy) outside, I like to make easy hamburger hobos.
Hobos are seasoned hamburger patties covered with chopped veggies, wrapped in foil and baked in the oven. It's a complete meal cooked in foil packets.
Snow Storms In The South
As soon as the weather report mentions the word snow, the grocery stores immediately sell out of bread and milk. My husband usually fires up his smoker and goes on a smoking rampage, smoking everything from sausage to brisket. He will not run out of meat in case we are plunged into a world without electricity.
I Made Hobos Last Night
Last night was the perfect night to make hobos. I rarely cook burgers like this during the summer. It's way too hot to fire up the oven.
I've been making hamburger hobos since my grown children were little tots. It's an easy, complete meal all wrapped up in its own little foil packet. Cleanup is a breeze and the entire family loves this easy meal.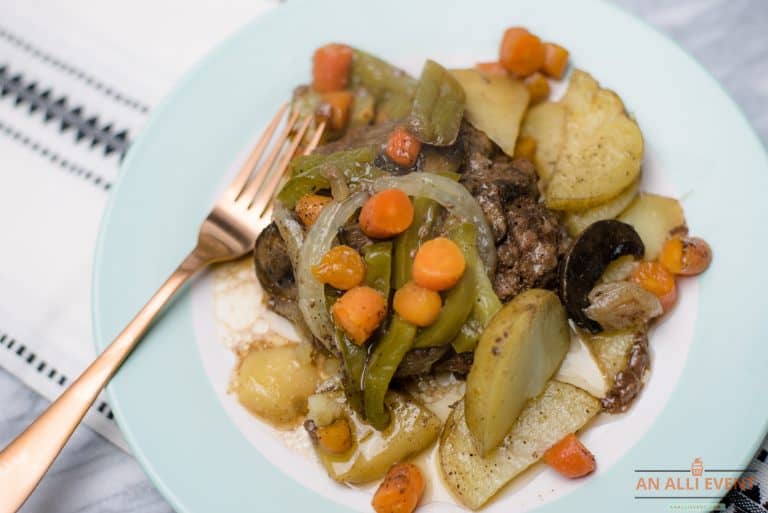 How To Make Hamburger Hobos
For this recipe, you'll need:
Ground chuck or ground beef (I always use ground chuck. I like that ground chuck comes from the front beef shoulder. Ground beef comes from the leftovers after cutting beef into roasts and steaks.)
Garlic powder, salt, and pepper
Potatoes (washed and thinly sliced)
Carrots, sliced
Sweet onion, sliced
Mushrooms, cleaned and sliced
Green peppers, sliced
Butter or olive oil (if using lean ground beef)
Form ground chuck into patties. Season with salt, pepper, and garlic powder to taste. Place in the center of a large square of foil.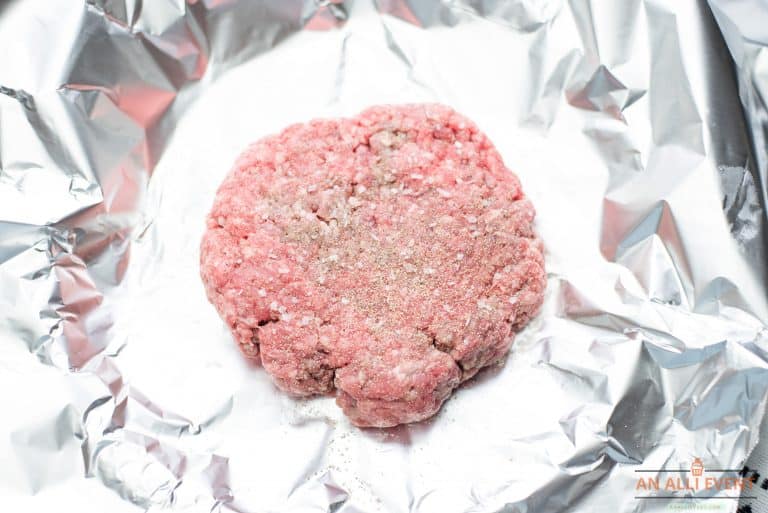 Add sliced onions and mushrooms.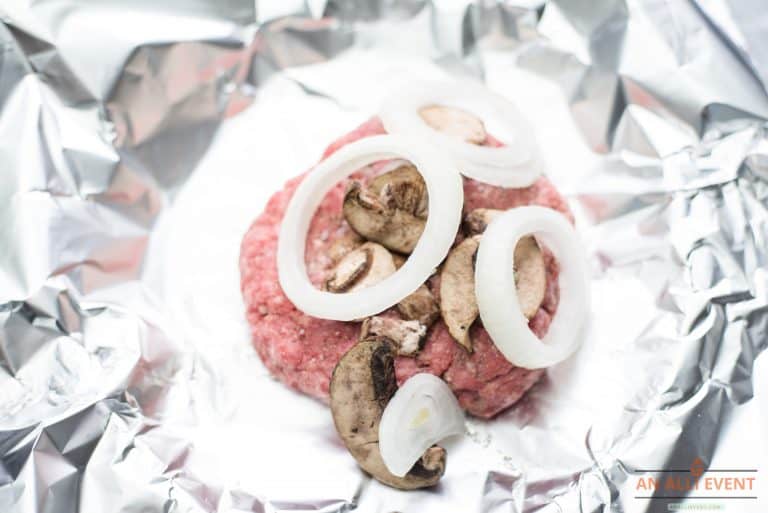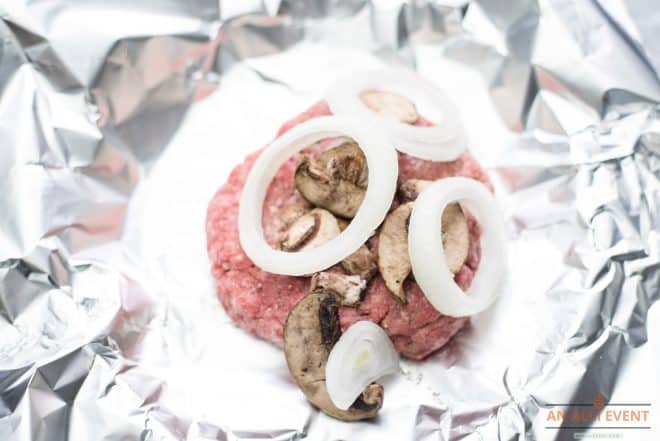 And add the remaining veggies.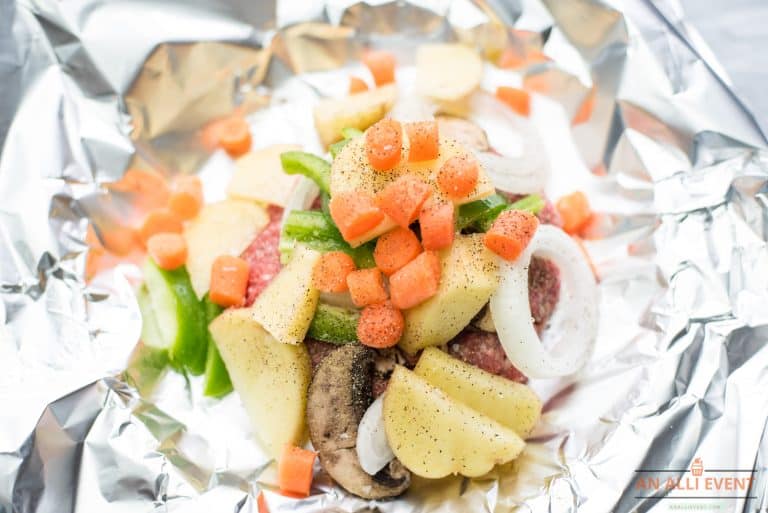 Cover completely with foil and place on a baking pan. Bake for 45 minutes or until tender. The juices from the ground chuck add flavor to the veggies and keep them moist and tender. I never use lean ground beef for this recipe.
Note: If you do use lean ground beef, add a pat of butter or drizzle of olive oil over the veggies before wrapping with foil.
Change It Up
The great thing about these Hamburger Hobos is that you can change up the veggies to suit your taste. If you don't like mushrooms, leave them out.
This recipe makes eight servings because I have a large family. It's easy to make 4 servings. Instead of two pounds of ground chuck, use one pound and use half the veggies.
If you like Hamburger Hobos, you will love these recipes:
Yield: 6-8 servings
Hamburger Hobos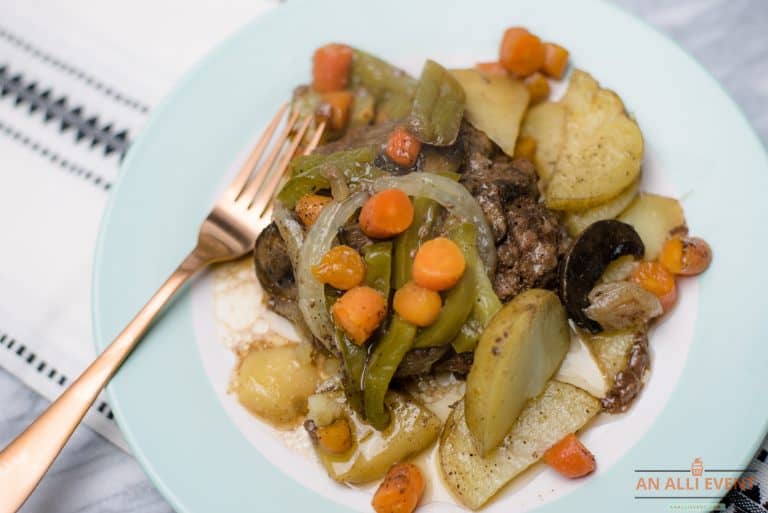 Hamburger Hobos are seasoned ground chuck patties and assorted veggies baked in foil packets.
Ingredients
2 lbs. ground chuck
Salt, pepper and garlic powder to taste
8 small potatoes, washed and thinly sliced
4 cups carrots, sliced
1 large sweet onion, sliced
1 package mushrooms, cleaned and sliced
2 green peppers, sliced
(I sometimes use sliced squash, whole kernel corn, etc. - make it your own)
Pat of butter or drizzle of olive oil, optional
Aluminum foil
Instructions
Preheat oven to 375. Tear off eight large squares of aluminum foil.
Make eight ground chuck patties and place one on each foil square.
Season with garlic powder, salt, and pepper.
Layer veggies on top and add another sprinkling of garlic powder, salt, and pepper.
If you are using lean ground beef, drizzle olive oil or place a pat of butter on top of the veggies to keep them moist.
Fold the top of each square of foil so that the food is completely covered. Bake for 45 minutes to an hour, until meat is done and veggies are tender.
Nutrition Information
Yield
8
Serving Size
1
Amount Per Serving
Calories

488
Total Fat

20g
Saturated Fat

8g
Trans Fat

1g
Unsaturated Fat

9g
Cholesterol

101mg
Sodium

239mg
Carbohydrates

41g
Fiber

6g
Sugar

7g
Protein

35g