This shop, Italian Dinner Party, has been compensated by Collective Bias, Inc. and its advertiser. All opinions are mine alone. #STOUFFERSGOODNESS #CollectiveBias
There's nothing I love better than having the entire family over for dinner at least once a week. I love the laughter, the togetherness and spending time with the grandkids. The grown kids still argue over who gets to sit next to their dad and me. Isn't that cute? This easy to make, semi-homemade Italian Dinner Party is always a hit.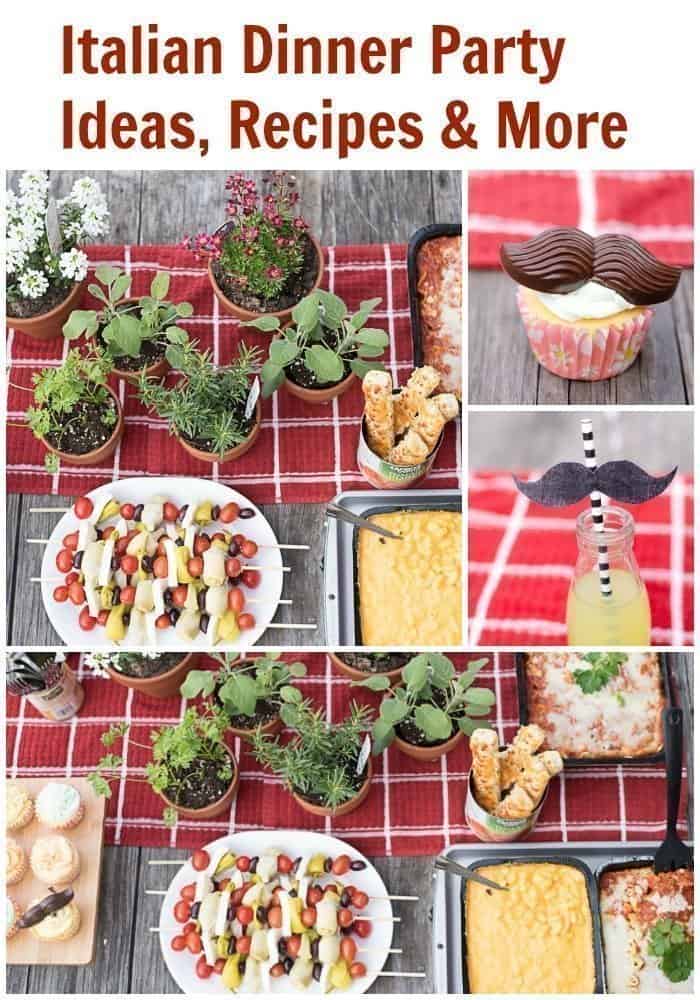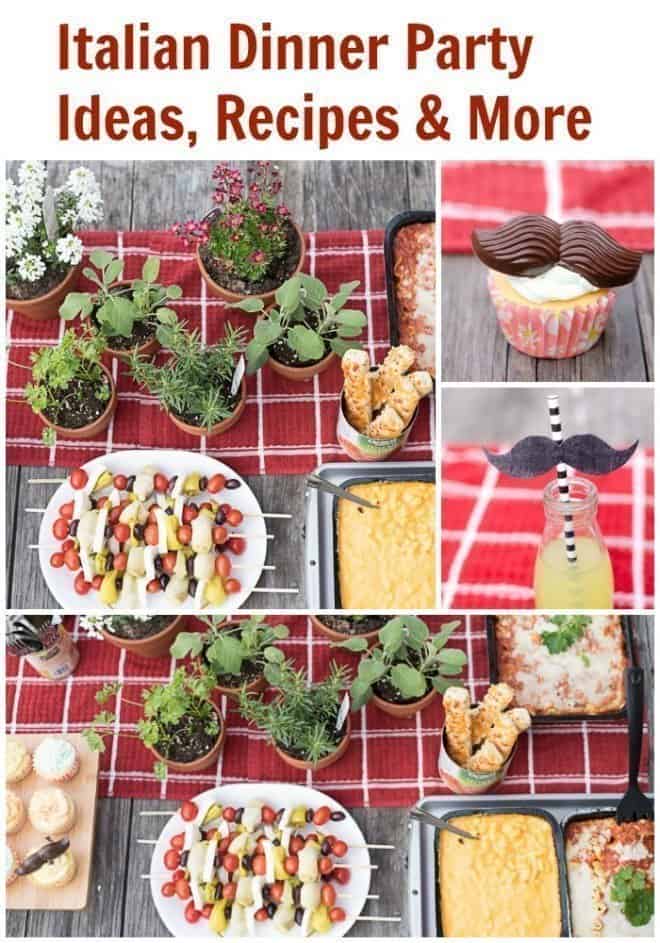 Since there's 15 of us now, sometimes it can be difficult to come up with a menu that everyone likes. I usually throw a big Italian feast because it's the one meal that the entire family can agree on.
Some of you are probably thinking that there's no way you would have 15 people over for dinner on a weekly basis. Hold that thought and come with me. I'm going to show you how easy it is to host a family dinner.
Italian Dinner Party Ideas, Recipes and More
The grandkids always request STOUFFER'S® Mac & Cheese. I love it, too.  It's delicious, easy to prepare, has no preservatives and made with real cheddar. I really like that it comes in family and party sizes. Psst: Don't tell anyone, but STOUFFER'S® Mac and Cheese taste much better than mine.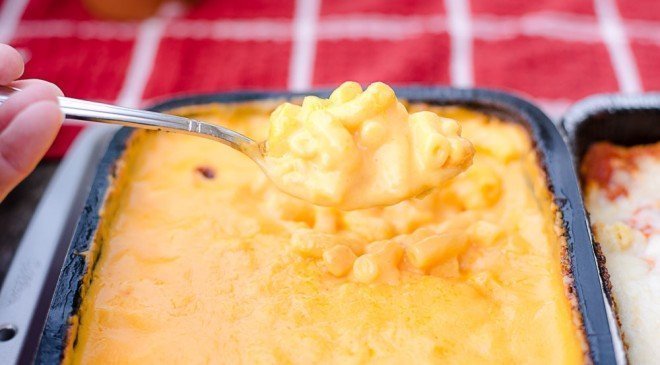 STOUFFER'S Is Made With Love
When making out my menu, STOUFFER'S® Lasagna with Meat and Sauce and STOUFFER'S® Meat Lovers Lasagna joins the Mac & Cheese as must-haves for my Italian feast. I trust STOUFFER'S® because it's made with love, just like you'd make it.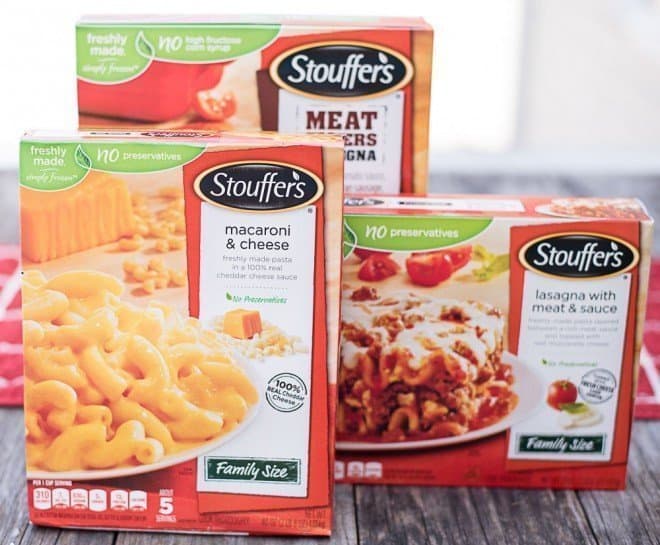 Parmesan Tomatoes, Antipasta Skewers, Garlic Breadsticks
I also add easy to make Parmesan Tomatoes, Antipasto Skewers, and garlic breadsticks to round out the menu. Dessert is usually cupcakes. Once the menu is planned, I head to Walmart to find everything I need.
While in Walmart, I stopped by the frozen food aisle to stock up on STOUFFER'S® Family Size meals. Have you tried the Meat Lovers Lasagna? It's the same lasagna we know and love, but with added Italian sausage and pepperoni. It's my husband's favorite.
Of course, we all love the classic Lasagna with Meat and Sauce. It has no preservatives and real mozzarella. They all come in family size (yes!) so it's easy to feed my large family.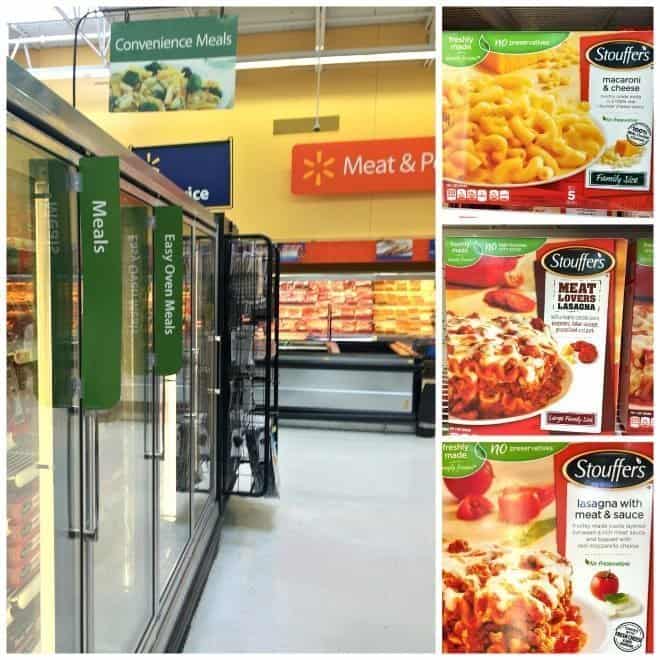 Easy Herb Centerpiece
Head to the garden section in Walmart for some herbs to use as a centerpiece. They're inexpensive and once the party is over, you can send the herbs home with your guests or keep them all for yourself. I like to use parsley, sage, and rosemary. Pot them in terra cotta pots. I also bought a couple of flowers to add some color. The centerpiece is done!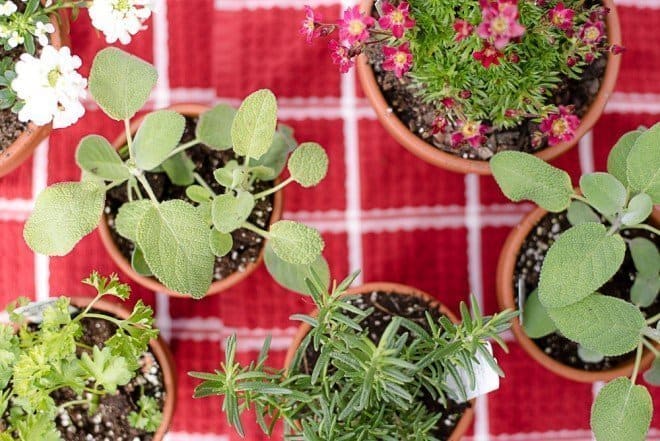 As the family arrives for dinner, I serve antipasto skewers. Everyone arrives hungry and we always have to wait a few minutes for one of my children to arrive. I won't call names, but there's always one in the bunch that's always late.
How to Make the Skewers
The skewers are easy to assemble. I gather up kalamata olives, artichoke hearts, grape tomatoes, pepperoncini peppers, and fresh mozzarella.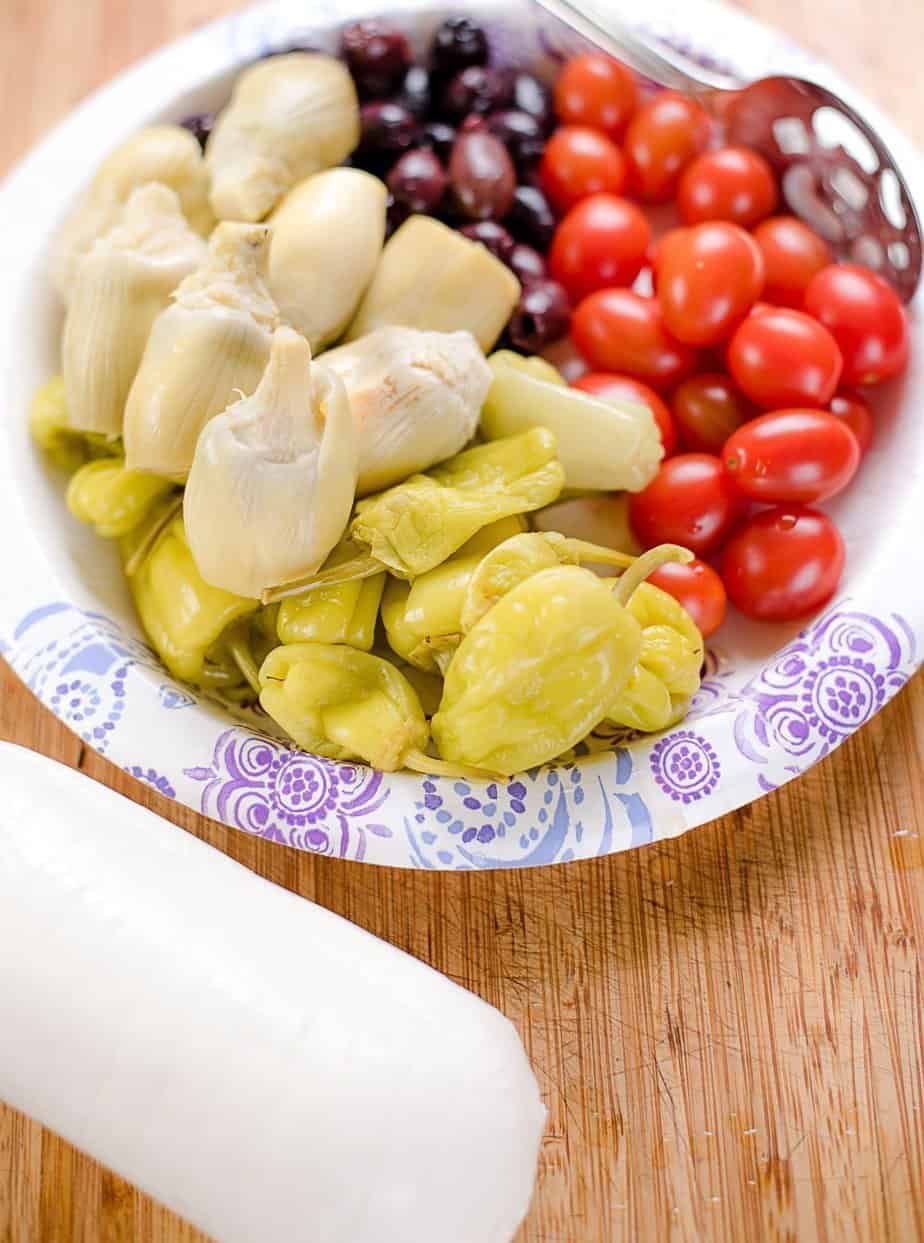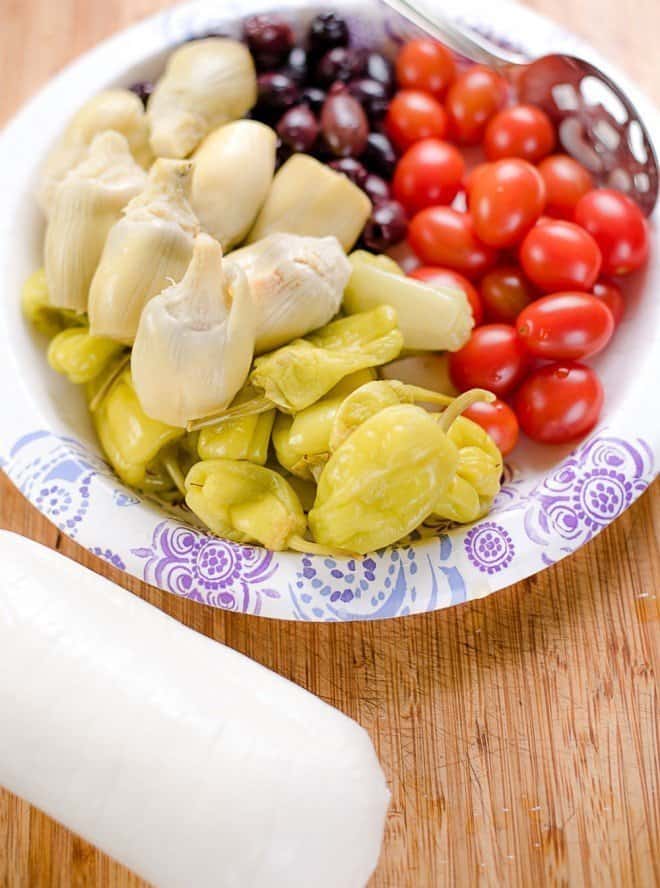 After threading on skewers, they go in the fridge to chill until dinnertime.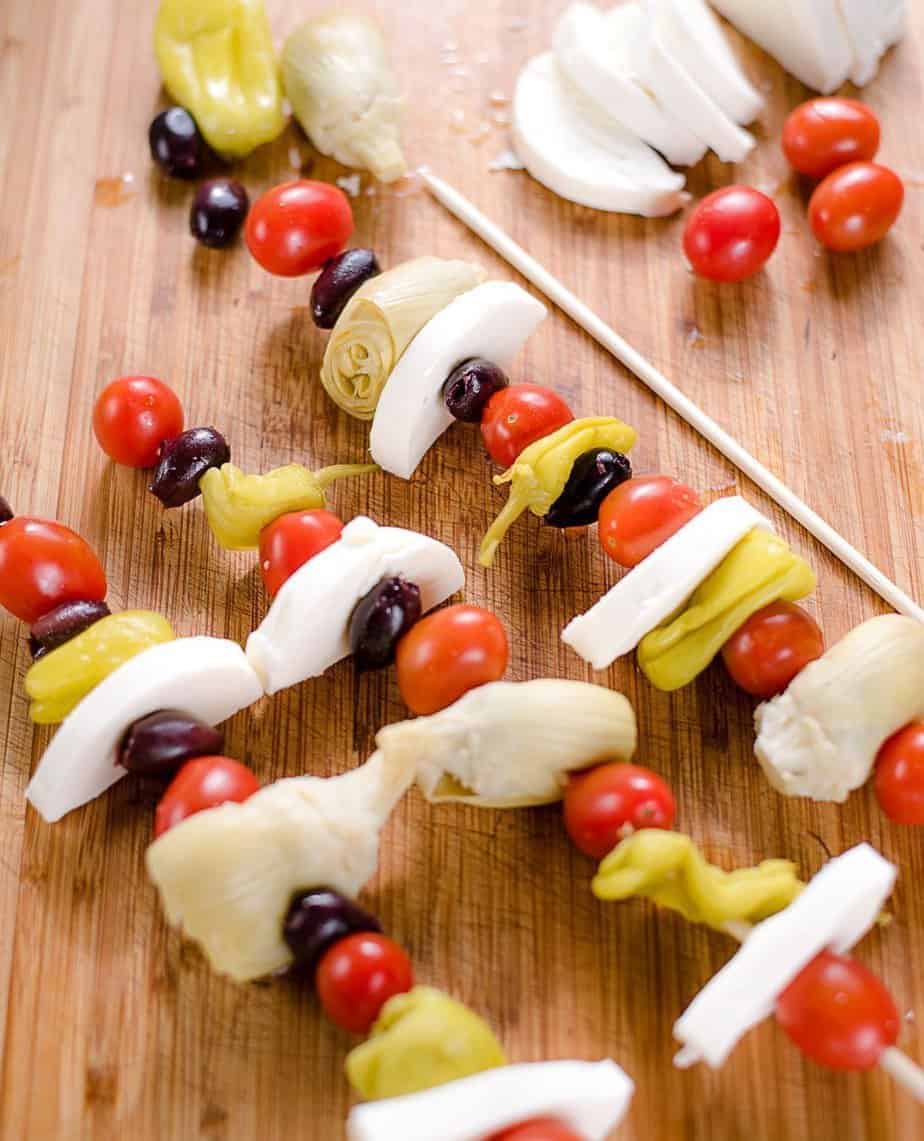 These skewers add so much color to the table. They're really tasty, too!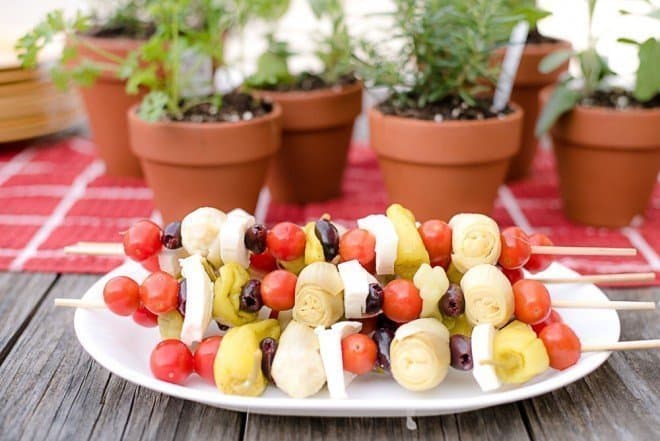 Antipasto Skewers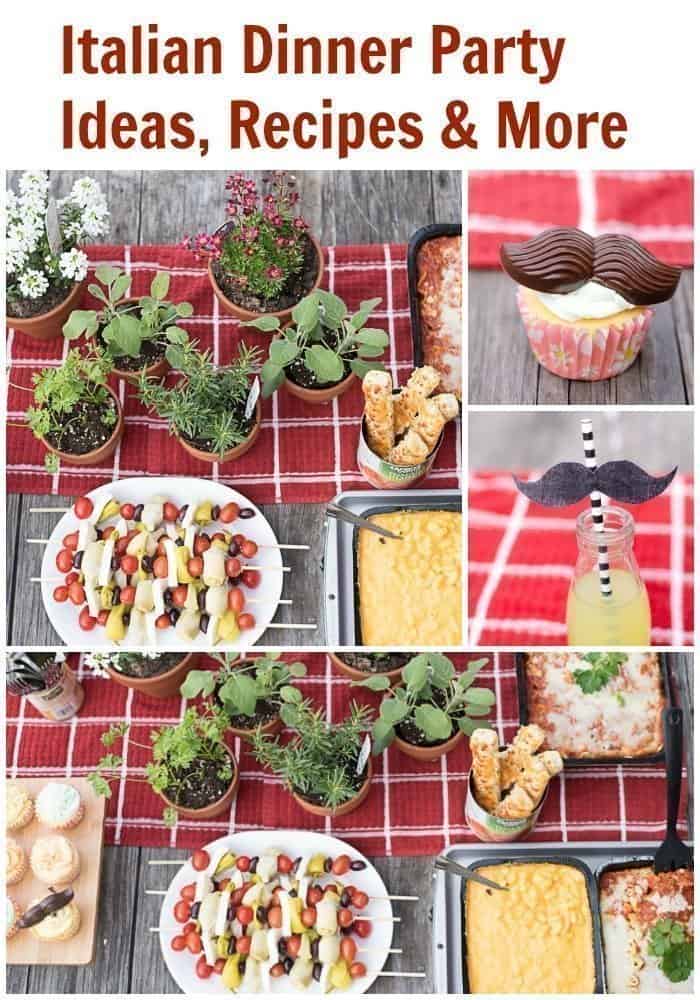 Ingredients
Kalamata Olives, pitted
Artichoke Hearts, drained
Grape Tomatoes
Pepperoncini Peppers
Fresh Mozzarella slices
Instructions
Thread all ingredients onto skewers.
Parmesan Tomatoes
Once everyone arrives, it's time to eat! Parmesan Tomatoes pair nicely with lasagna and only takes minutes to prepare.
Slice tomatoes and place in a single layer on a baking sheet.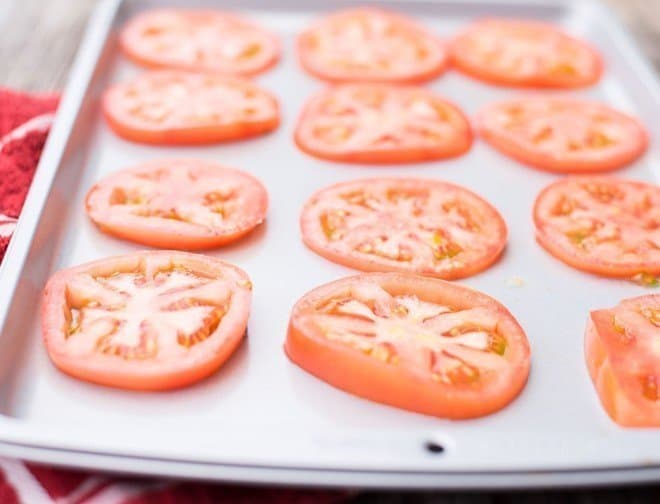 Mix mayo, Dijon mustard, and Italian seasoning. Top each tomato with the mayo mixture and sprinkle with shredded mozzarella cheese.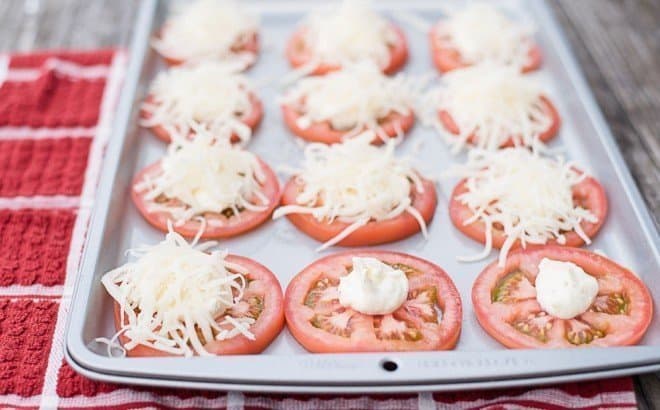 These are always a big hit at my family gatherings.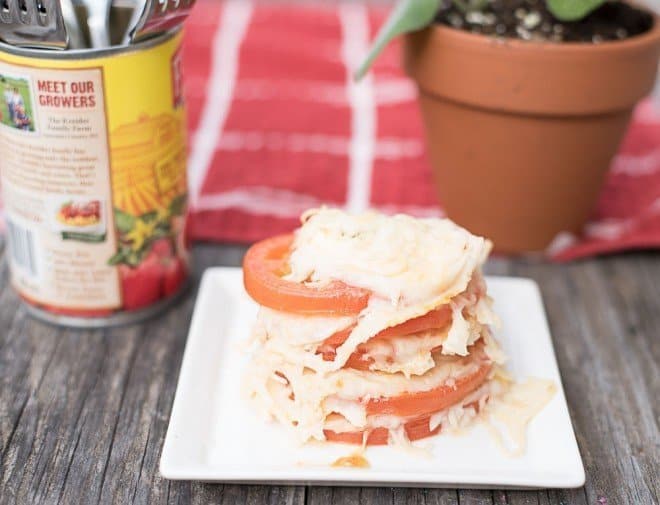 Parmesan Tomatoes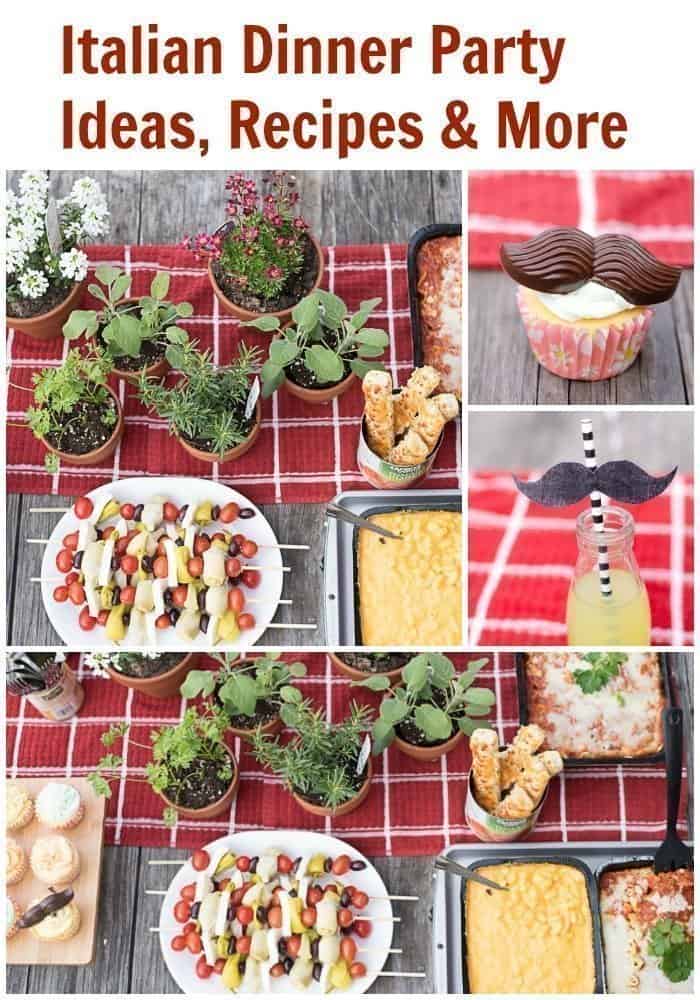 Ingredients
4 tomatoes
4 Tablespoons mayonnaise
1-1/2 Tablespoons Dijon mustard
2 teaspoons Italian seasoning
1/4 cup shaved Parmesan
1/4 cup shredded Mozzarella
Salt & pepper to taste
Instructions
Preheat oven to 350º.
Slice tomatoes and place in a single layer on a baking sheet.
In a small bowl, combine mayonnaise, Dijon mustard and Italian seasoning.
Top each tomato with a spoonful of mayonnaise mixture. Sprinkle lightly with salt and pepper.
Sprinkle with mozzarella and Parmesan. Cook for 15 minutes or until golden brown.
Chocolate Mustache Cupcake Toppers
For dessert, I add chocolate mustaches to cupcakes. The kids get a big laugh and they go right along with my Italian theme. I use an inexpensive candy mold and fill it with melted chocolate. Once it hardens, just pop it out and you're done.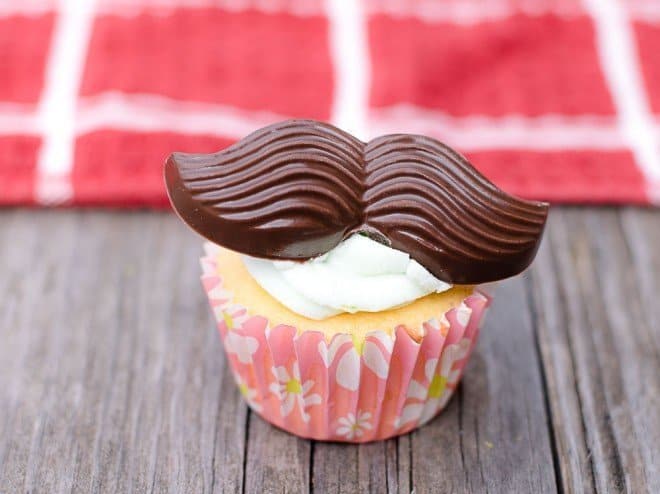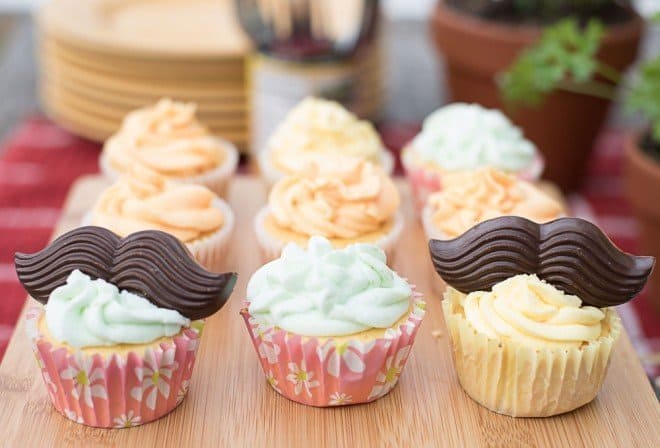 I also attach mustaches to black and white straws for the grandkids. Lemonade tastes much better when sipped through a mustache straw.
Here's a free mustache printable for you.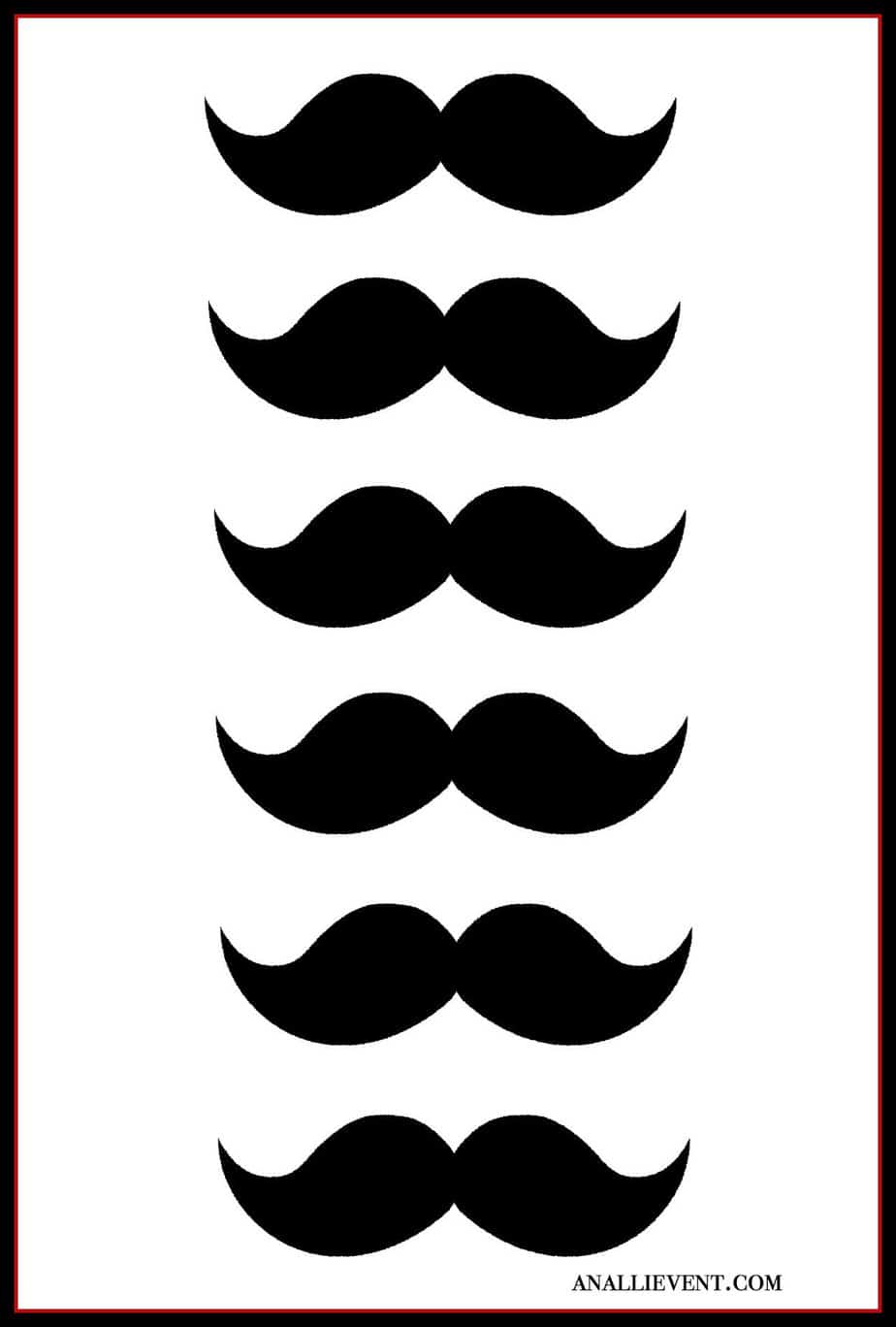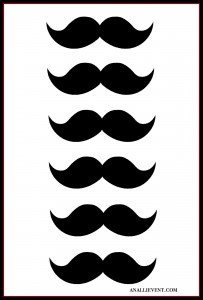 Thanks to STOUFFER'S®, my big family dinner party is a snap to put together and I get to spend a memorable time with my family. There's nothing that compares to enjoying good food and good times with my family.
Tomato Cans are Perfect to Hold Silverware
One More Helpful Hint: Use tomato cans to hold breadsticks and silverware. It adds another rustic element to your Italian Dinner.
I said I wasn't going to call any names, but my son and his fiancée were late to the party. Good thing I saved them some food!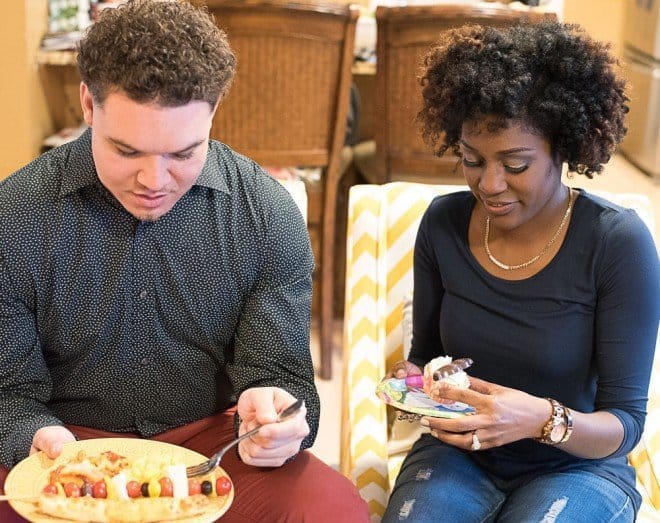 I "mustache" you a question. What do you serve alongside your STOUFFER'S®?
Looking for more recipes?