If you've stopped by from the Italian Dinner Feast, welcome! I'm sharing my take on Tiramisu for the grand finale by making Easy Tiramisu Parfaits.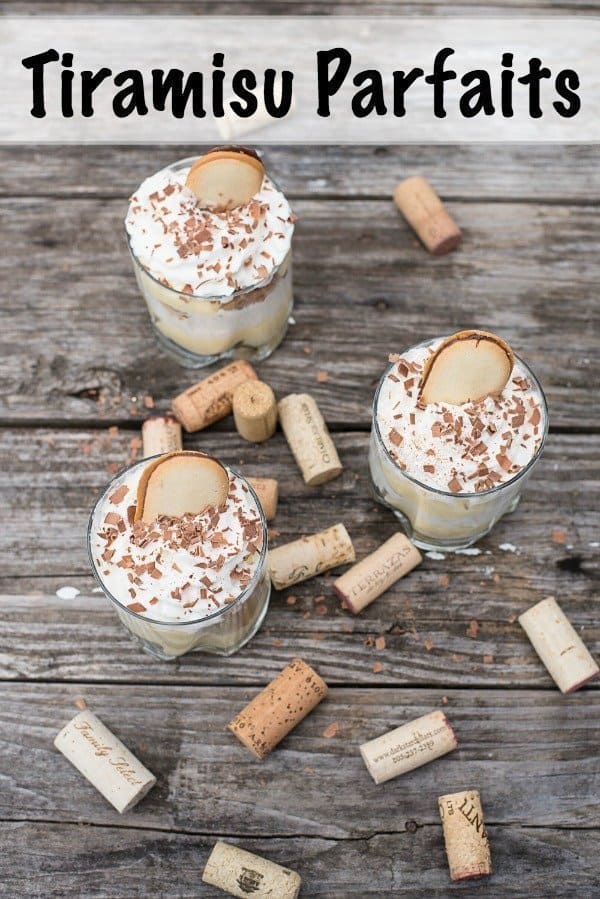 This dessert changed about five times because I couldn't find any mascarpone in my small town. I'm not even going there. Then I couldn't find ladyfingers, which is a given in Tiramisu.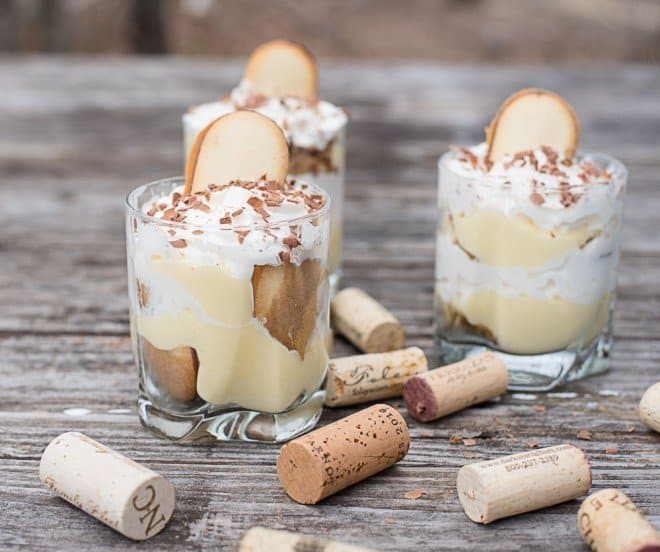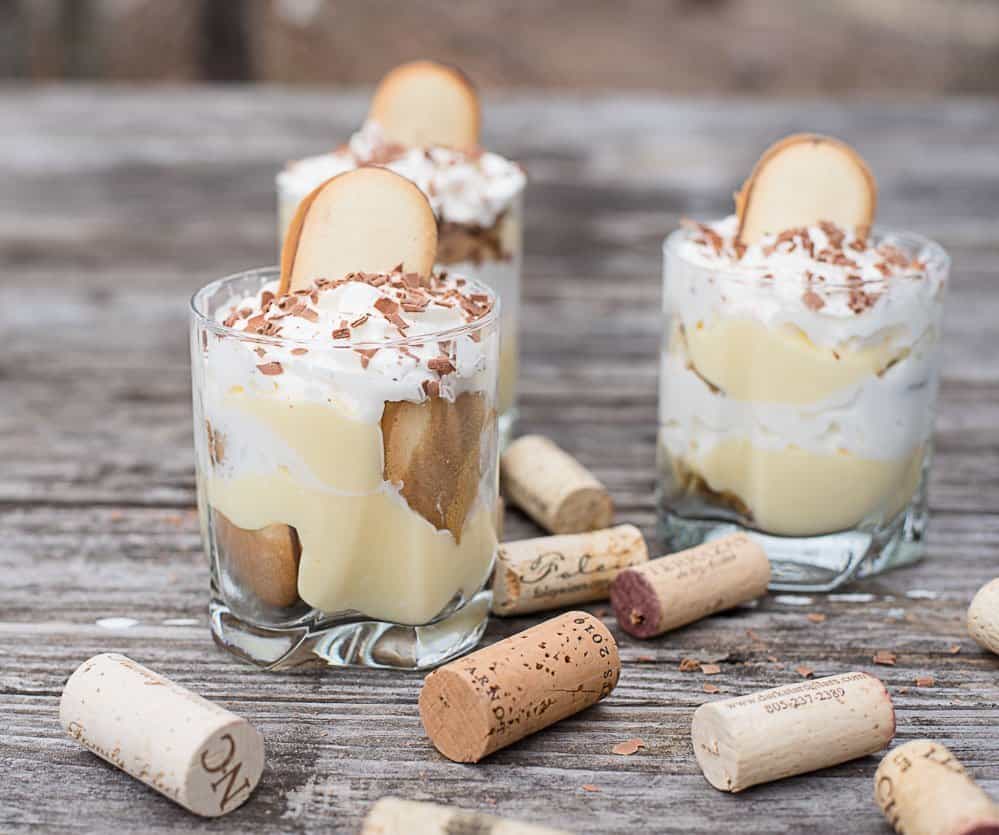 Since Tiramisu means Pick Me Up, I decided to pick mine up a little more by adding Dulce De Leche Milano Cookies in place of the ladyfingers. I know Dulce De Leche is more of an Argentinian thing. Trust me, it adds a new dimension to my Easy Tiramisu Parfaits and a whole lot of flavor. Move over, Michelangelo, I've created a masterpiece! These Tiramisu Parfaits are pure decadence.
There's just something about presenting dessert in individual containers that always garners excitement among my guests. Maybe it's the thought that they get to have the whole thing all to themselves.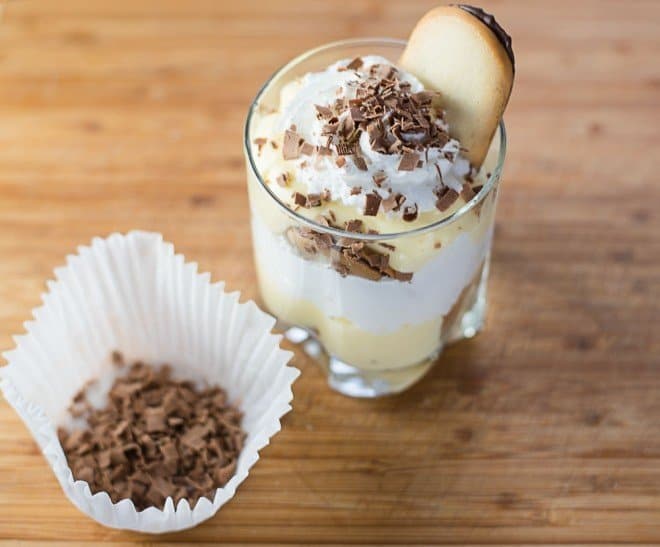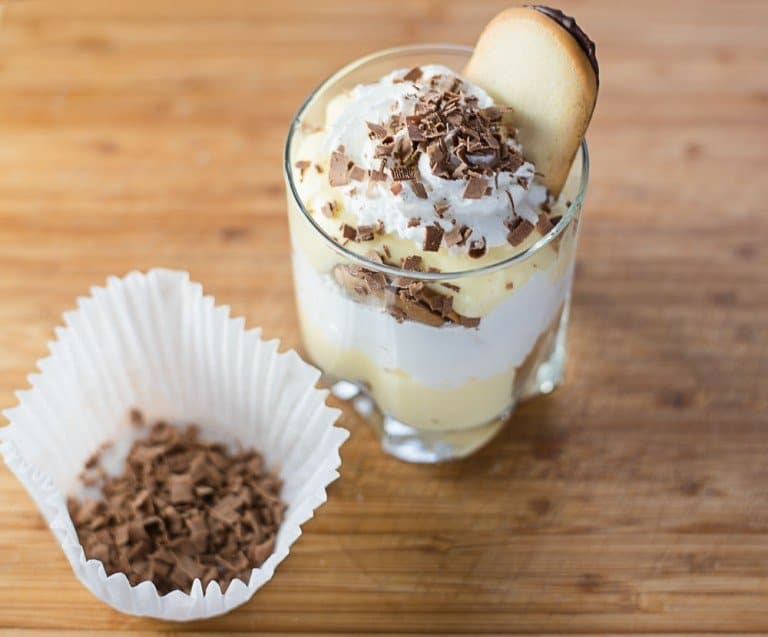 Easy Tiramisu Parfait
Ingredients
1/2 cup strong coffee
1 package instant vanilla pudding mix (5.1 oz.)
3 cups milk
8 oz. cream cheese, softened
1 cup whipped topping
1 package Milano Dulce de Leche cookies
Garnish with chocolate shavings or cocoa powder
Instructions
Combine vanilla pudding mix and milk following directions on package.
Beat cream cheese until smooth. Add vanilla pudding mixture to cream cheese, a little at a time, until well blended.
Break Milano cookies in halves and do a quick dunk in the coffee.
Layer cookies, pudding and whipped topping in individual parfait glasses twice.
Refrigerate for 2-4 hours (or overnight).
Just before serving, top with chocolate shavings and/or cocoa powder.

To make chocolate shavings, place a candy bar in the freezer for one minute. Use a vegetable peeler to shave the chocolate down the side. Repeat until you have enough shavings to top the parfaits.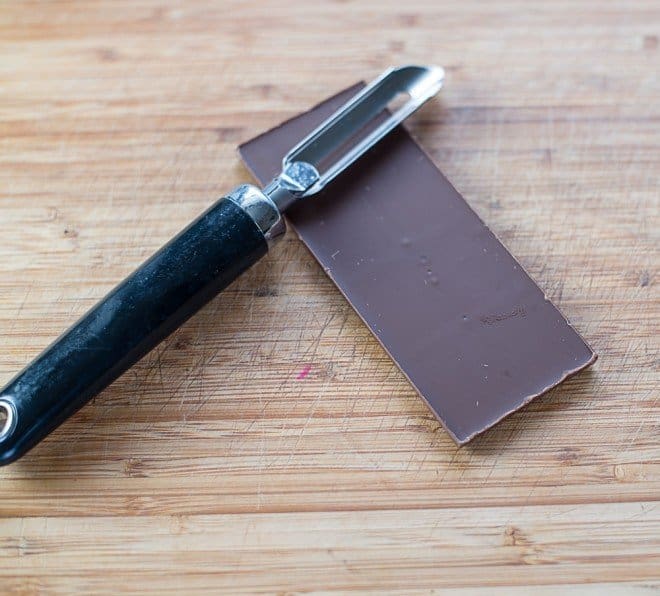 Top with a Milano Cookie and place in the fridge until time for dessert. My family loves these parfaits!
Be sure and visit all the participants in the Italian Dinner Feast to find some new recipes and to say hello. What's your favorite Italian food?

Print Friendly