Do you have that one go-to cookie recipe that you know will never fail?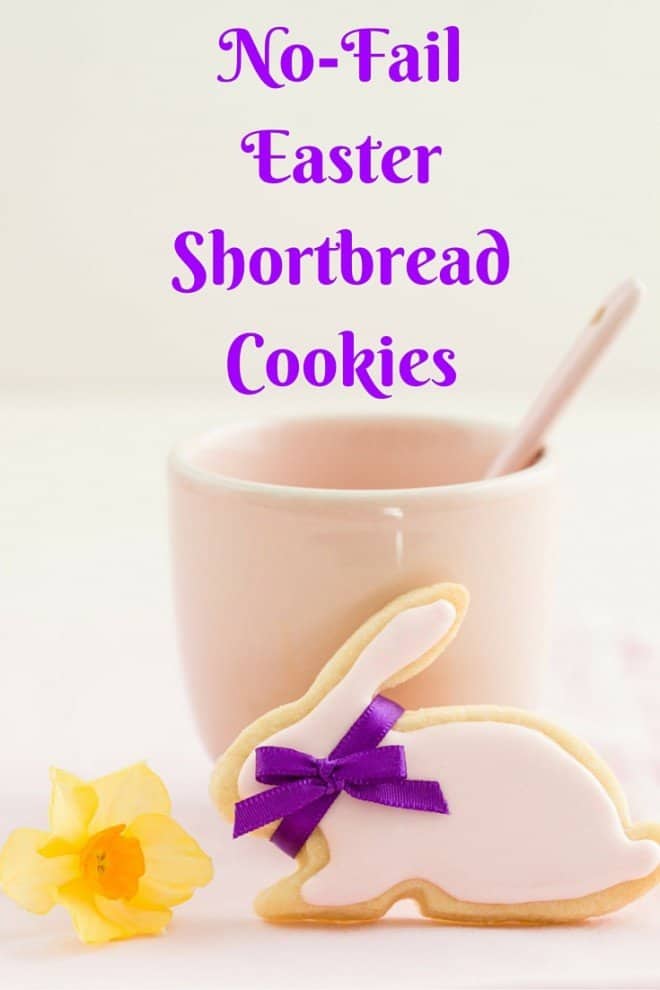 I can always depend on my no-fail 4-ingredient shortbread cookie recipe.  Not only do these cookies melt in your mouth, but they are a breeze to make.  You may want to double the recipe for my No-Fail Easter Shortbread Cookies because they disappear very quickly.
Sometimes I frost them and sometimes I just sprinkle them with pastel colored sugar crystals. Here's an easy recipe for icing.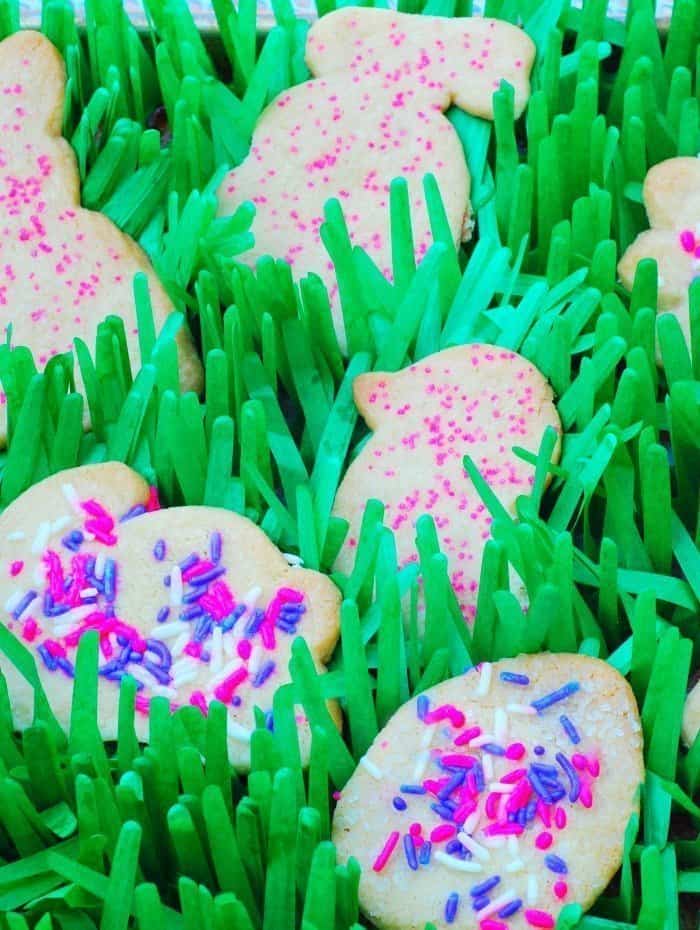 Over the years, I've acquired a nice collection of cookie cutters, but that didn't keep me from having many epic fails when it comes to cutout cookies.  See one of my epic cookie fails here! I finally realized that I was rolling the dough way too thin and/or not working with thoroughly chilled dough.  Live and learn.
I always use unsalted butter for all of my baking. I've found that the store brands work just as good as the expensive butter when it comes to baking.
I love, love, love how my shortbread cookies turned out. I finally made a cutout cookie that I'm actually proud of. Does that mean I can eat more than one? Yes it does!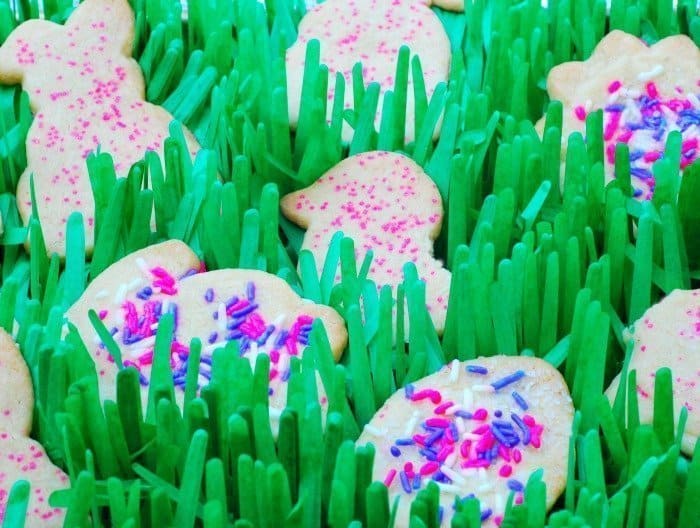 Easter Shortbread Cookies
Ingredients
1 cup butter, softened
1/2 cup firmly packed brown sugar
2 cups all-purpose flour
White sparkling sugar or spring-inspired colored sprinkles
Instructions
Beat butter at medium speed with an electric mixer until creamy.
Gradually add brown sugar, beating until light and fluffy.
Add flour, a little at a time, beating at low speed until smooth.
Cover and chill 30 minutes.
Preheat oven to 375º.
Roll dough into 1/4 inch thickness on a lightly floured surface.
Cut with a 2" cookie cutter.
Place 1 inch apart onto a lightly greased cookie sheet.
Sprinkle evenly with sparkling sugar.
Bake at 375 degrees for 10-12 minutes or until edges are golden.
Cool in pan on wire rack for 5 minutes.
Remove to wire rack and cool completely.

Do you have a favorite Easter-inspired cookie?
You may also like:
Peter Cottontail Easter Tablescape