This post contains affiliate links and I will be compensated if you make a purchase after clicking on my links.
Do you have a child who loves, loves, loves, Legos?  This Lego-Inspired Birthday Party is for him or her!  As long as I don't have to step on a Lego while barefooted, I'm good to go.
What's cute, colorful, super fun, and a snap to put together? A Building Block Party!  It can be tough for busy parents to construct a party with a theme that's both easy and enjoyable for their kiddo and fellow party-goers. That's why I love Amazon. They have everything you need to plan a building block party.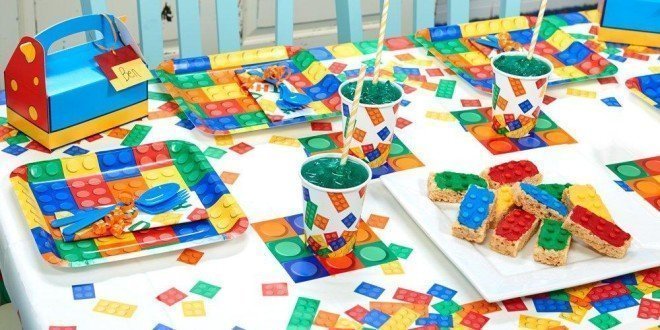 This Lego-Inspired Party Theme is bright, colorful, and oh-so-fun!  This party is a snap to put together!  OK – I couldn't resist. 🙂
A Lego-Inspired Party is so Easy to Plan!
Construct a Building Block Party in a Box – First, select the number of guests attending the celebration. Then, choose the Building Block Party in a Box that best suits your celebration:
Basic: Contains all of the essentials, like tableware, balloons and curling ribbon.
Deluxe: Make it extra special by adding a personalized birthday banner and more decorations like centerpieces and crepe paper to the Basic Party in a Box.
Deluxe with Favors: Give gifts to your guests.
Ultimate: Bring the wow with everything in the Basic, Deluxe, and Deluxe with Favors packages, plus fun extras like decorations and candy!
Building Block Party Treat Bags – These colorful Building Block Party Treat Bags are perfect for storing all kinds of favors and prizes — from Glitter Bounce Balls and Glow Light Sticks to Rainbow Blowouts and colorful candy!
Building Block Balloon Bouquet – Add some levity to your Building Block Party with a Balloon Bouquet! The Building Block Balloon Bouquet includes (2) Building Block Foil Balloons, (2) Blue Star Foil Balloons, (6) Assorted Latex Balloons, (2) Red Curling Ribbons, and (1) Blue Metallic Balloon Weight.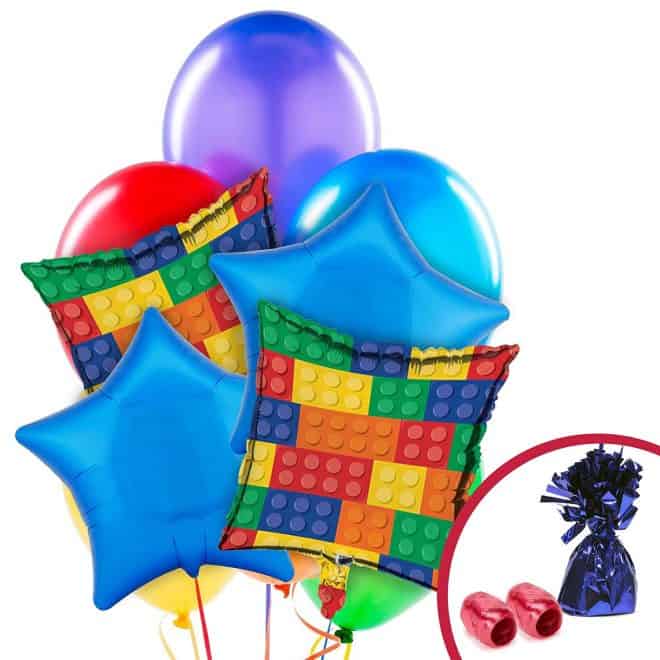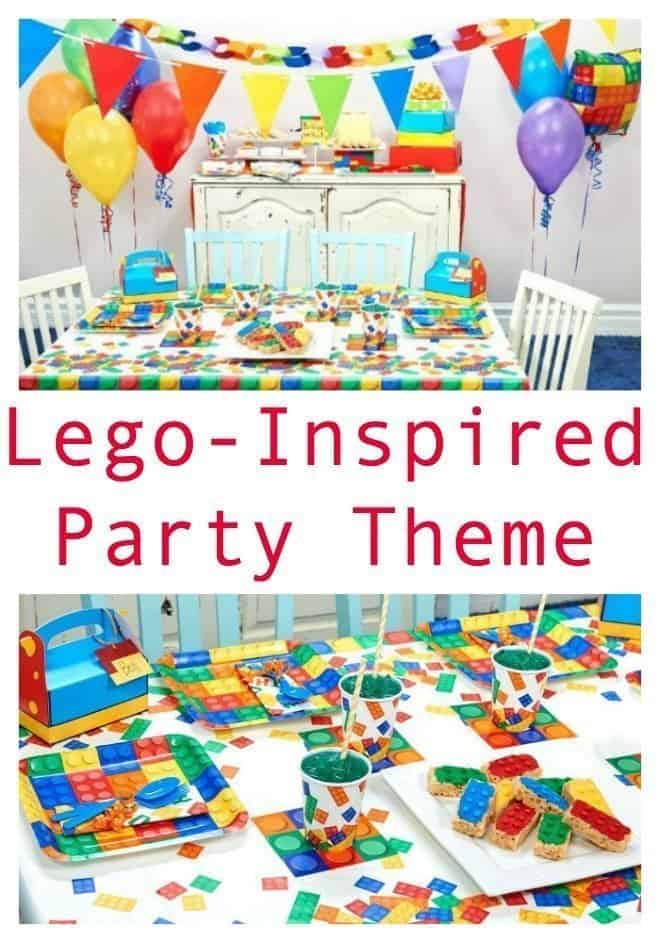 If your child loves Legos, he or she will be over the moon for the Lego-Inspired Birthday Party. Happy Party Planning!
You May Also Like
Jurassic World Themed Birthday Party