This post, Mint Julep Mocktail, contains affiliate links. I earn from qualifying purchases.
The Kentucky Derby will be here soon!
The Kentucky Derby is a horse race held every year in Louisville, Kentucky, at Churchill Downs on the first Saturday in May.
I've never been, but I'll use any excuse to throw a party and enjoy a Mint Julep Mocktail. Make sure you check out all my alcohol-free mocktails.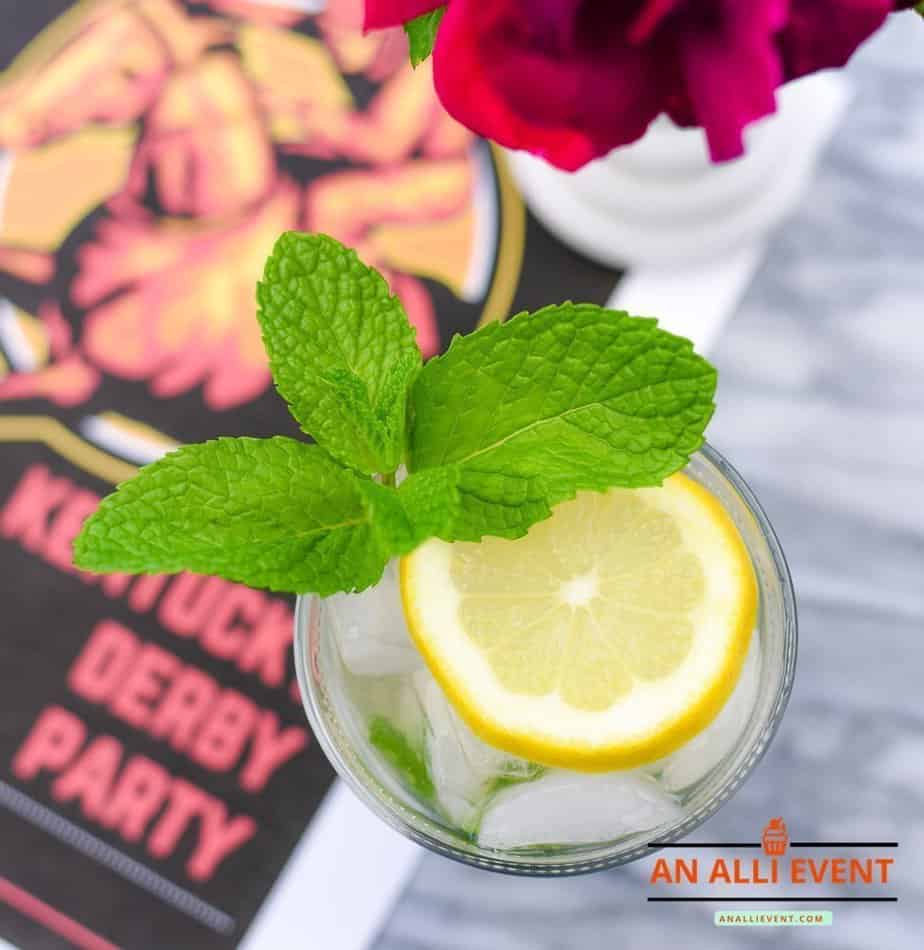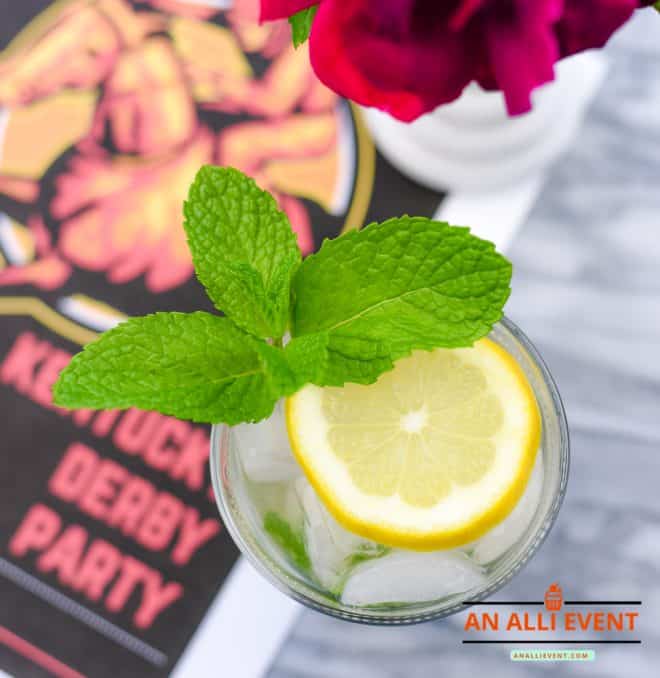 The Kentucky Derby is now over 145 years old! It's the first round of the Triple Crown of Thoroughbred racing. The purse is worth $2 million and the field is open to 20 horses.
Secretariat still holds the Kentucky Derby record, set in 1973. He went on to win the Triple Crown – the first horse to do so in 25 years. Secretariat, the movie, was released in 2010.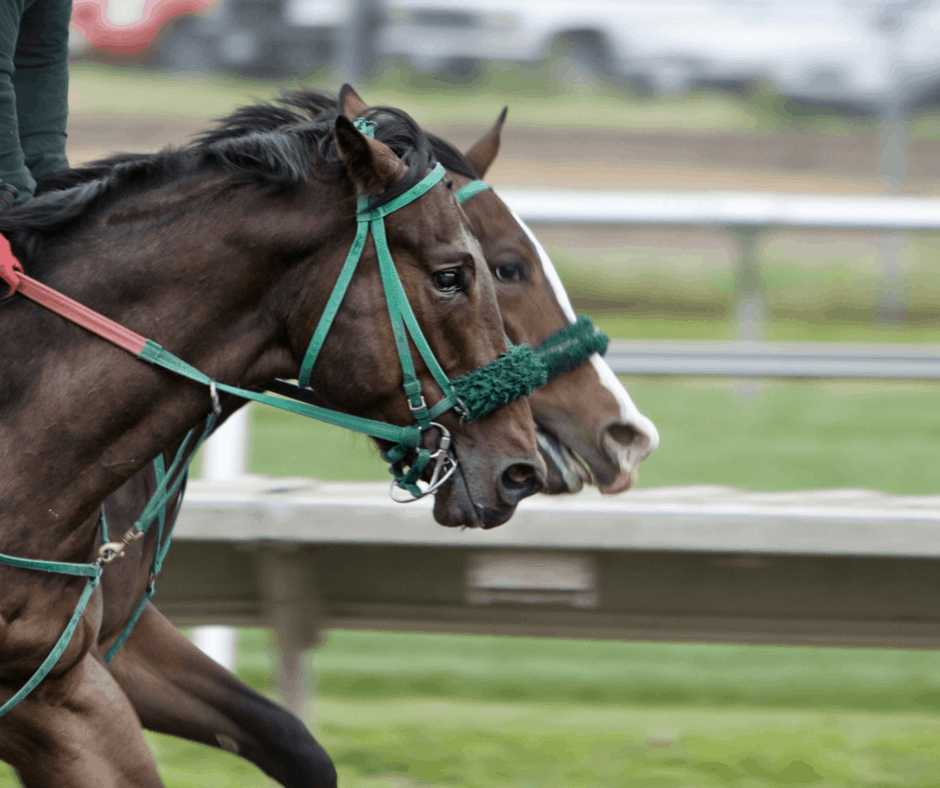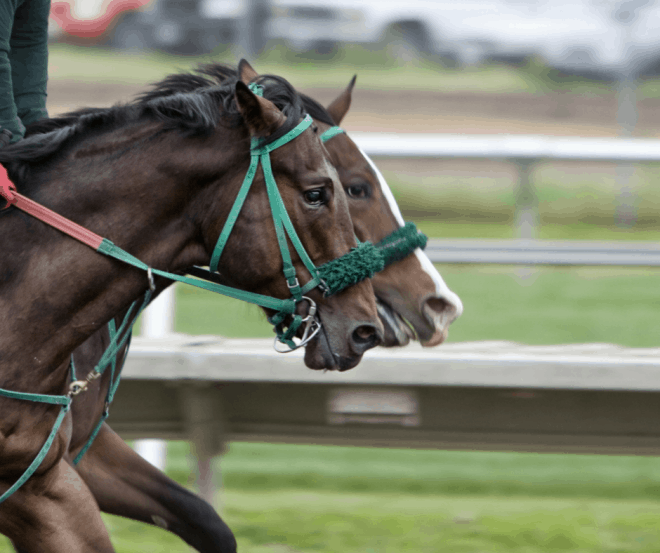 If you're headed to The Kentucky Derby or throwing a Kentucky Derby party, be sure to dress the part.
It's all about that hat! Women usually wear wide-brimmed hats (or fascinators) and spring dresses. You'll see hats ranging from casual to elegant to downright eccentric.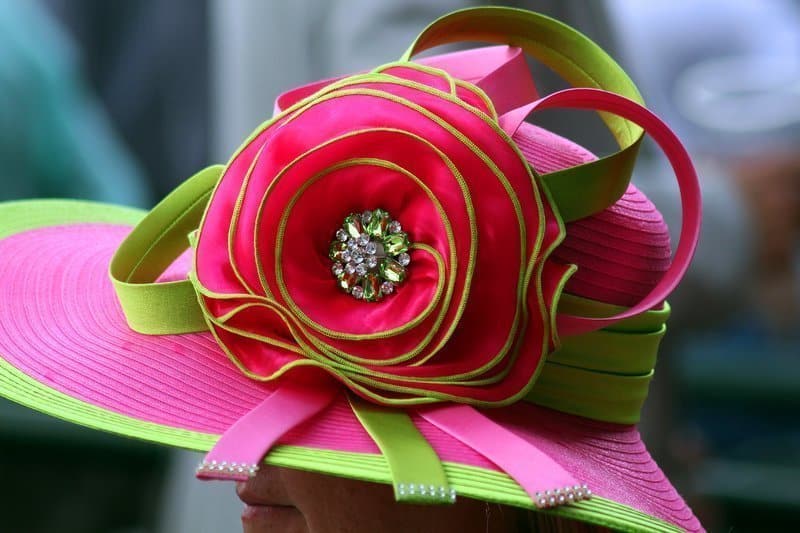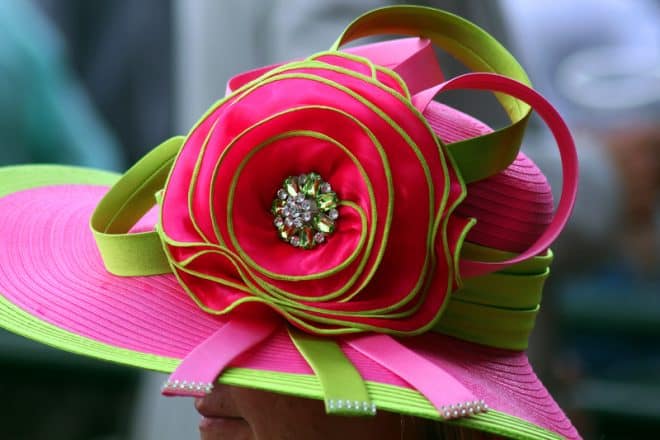 Men sport vibrant colors including bright pastels, plaids, or seersucker. They generally top it off with a blazer and a necktie or bow tie.
Mint Julep Mocktail
The official drink of The Kentucky Derby is the Mint Julep. The traditional Mint Julep is made with bourbon and served in a pewter julep cup.
Since I don't drink alcoholic beverages, I created a Mint Julep Mocktail that's pretty tasty. And, I'm using a crystal julep cup because I think it's pretty. You can find it here.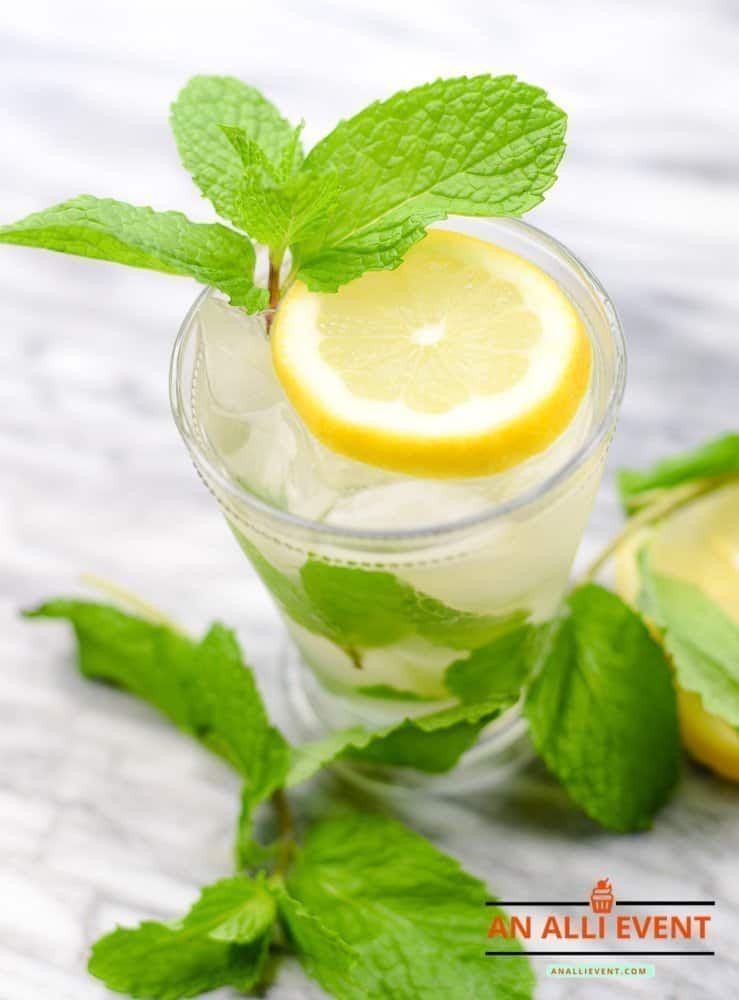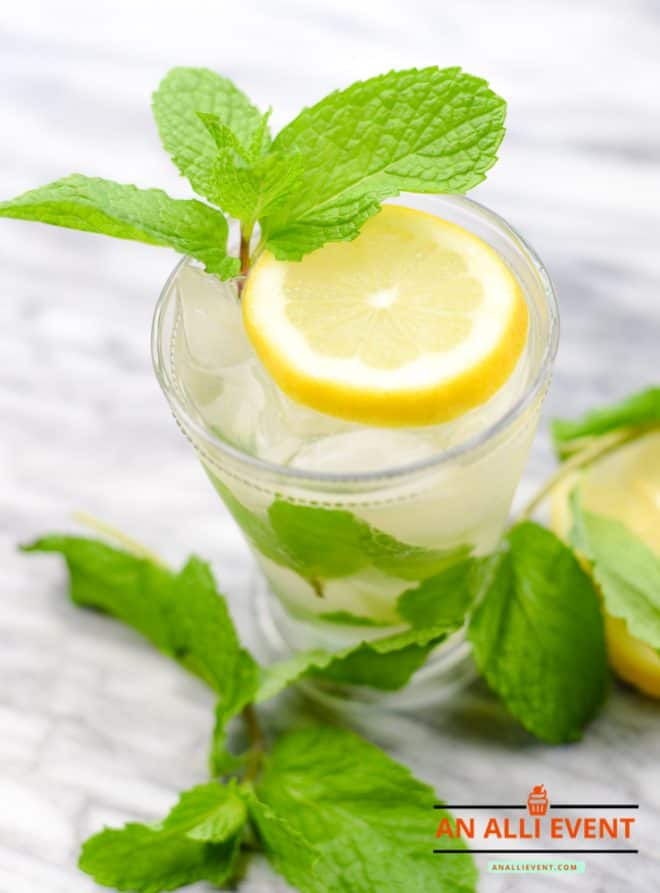 If you're having a large party, double or quadruple this mint julep mocktail recipe.
Mint Julep Mocktail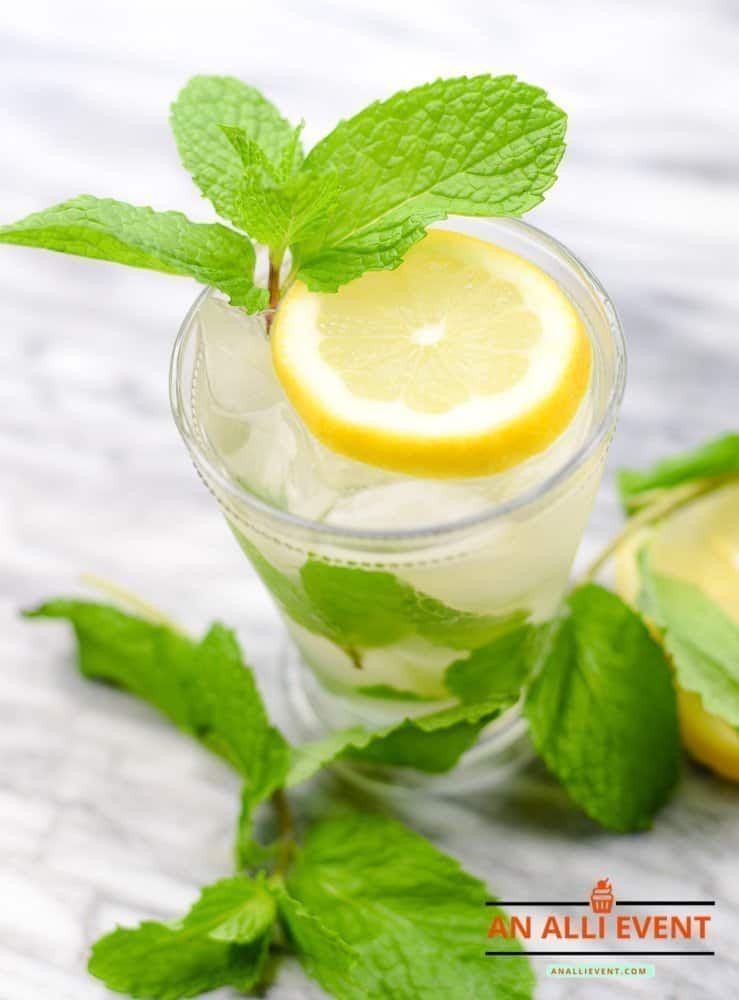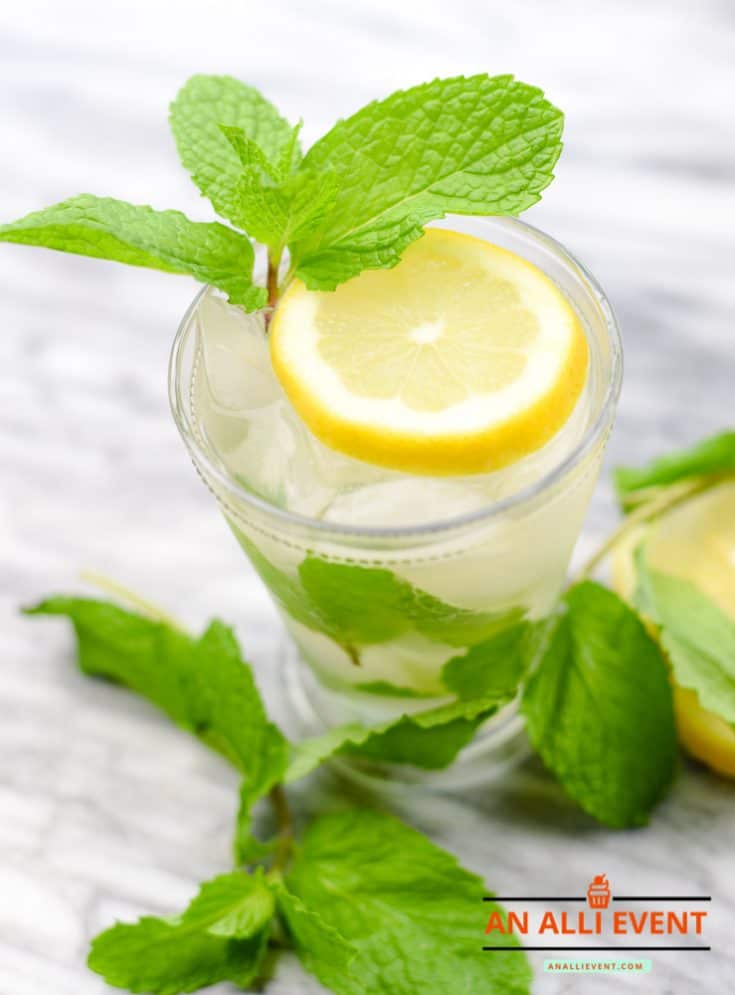 Ingredients
2 cups water
1 cup sugar
1/2 cup lemon juice
2 cups ginger ale, chilled
6 Mint leaves
Lemon slices, for garnish
Instructions
Bring 2 cups water to a boil in a small saucepan.
In a large bowl, stir together the water, sugar, lemon juice and mint. Let stand for 35 minutes.
Strain mint and discard.
Place ice cubes in a large pitcher. Add the lemon mixture and the ginger ale.
Garnish with lemon and mint.
Kentucky Derby Party Tips
When it comes to hosting a Kentucky Derby Party, be sure and plan the party so you can watch the actual race. I love these invitations!
Food Ideas For The Kentucky Derby
There are certain foods that are essential for your Kentucky Derby party. Here are my favorites.
Kentucky Hot Browns Pair Perfectly With Mint Julep Mocktails
The Kentucky Hot Brown is an open-faced turkey sandwich with bacon and a delicate Mornay sauce. It was created in the 1920s by Chef Schmidt at The Brown Hotel in Louisville. It's a must for your Kentucky Derby party.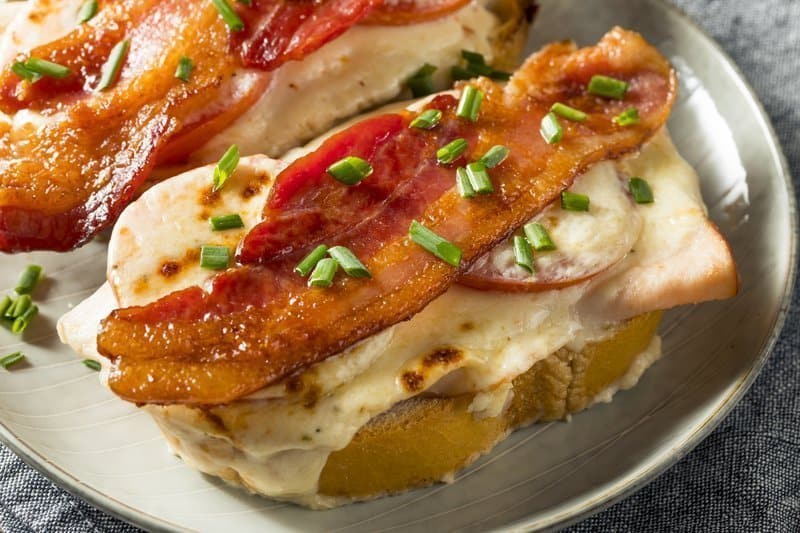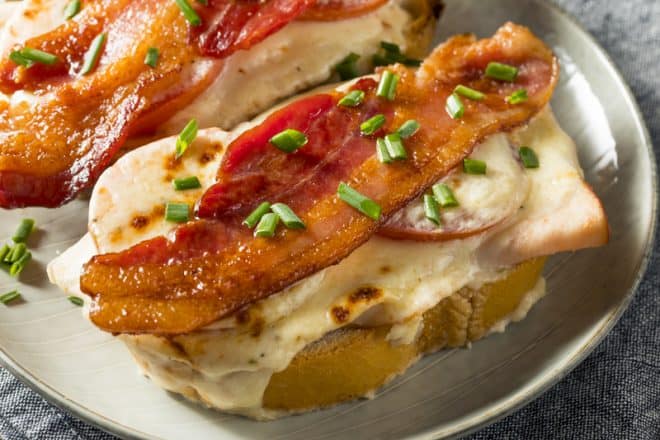 Pecan Pie
My Pecan Pie Cobbler is perfect for this party. You can even add a dash of bourbon if you'd like, but it's delicious just the way it is.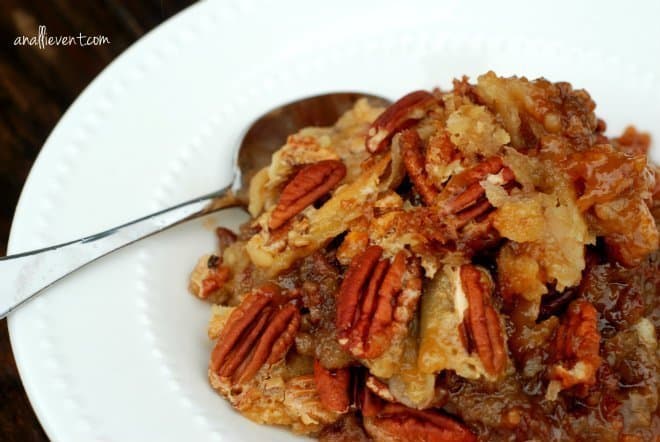 Decor
Since Run for the Roses is the official nickname of The Kentucky Derby, decorate with roses. You can place them in julep cups and line them up down the table as a centerpiece.
Here are some of my favorite Kentucky Derby party decorations!
Whether you're planning a party and getting all dressed up in a crazy cool hat or casually watching the derby with your family, enjoy a Mint Julep Mocktail. You'll almost feel like you're there.
Have you ever been to The Kentucky Derby?
You Will Also Love These Recipes!