It's getting hot in here! I'm sorry if you're still digging out from under the snow while I'm enjoying 70 & 80º weather. Because I'm such a summer girl, you'll never hear me complaining about the heat, even when it nears 100º! You'll find me sipping one of my Best Ever Mocktails!
I just sit back and enjoy one of my delicious mocktails. You can see my complete list of refreshing alcohol-free drinks by visiting my Mocktails page.
Best Mocktails
Hot weather requires cold drinks so I thought I'd share my best-ever mocktails for spring & summer! Whether you're throwing a party or just partying all by yourself, my drinks fit the bill AND you won't wake up the next morning with a hangover (or find out you danced on the table all night long). 🙂
You can even enjoy these drinks before happy hour! It doesn't have to be 5:00 somewhere!
List Of The Best Mocktails for Spring and Summer
We'll start with the prettiest and go from there. My No Tequila-Just the Sunrise is beautiful enough to stand her ground at any party, soiree, or just because you're thirsty.
Here are 2 different ways I serve these pretty things. (I just love the photo below! I snapped it outside after a spring rain & the table was soaking wet!)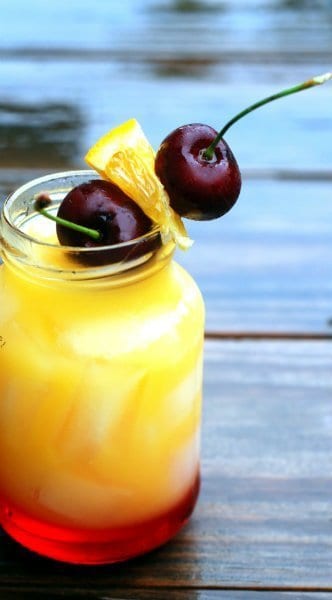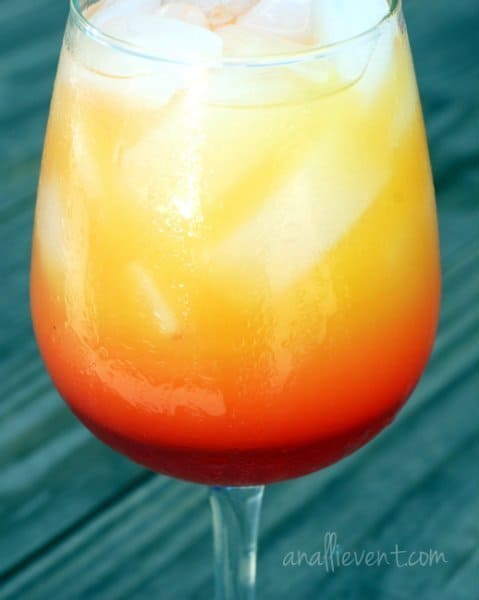 My Frozen Margarita Mocktails pair perfectly with Mexican food or are delicious all by themselves. These are always requested when my entire family gets together for our annual beach vacation.
Helpful Hint: I always take my Ninja blender because it crushes ice much better than the ones at the resort.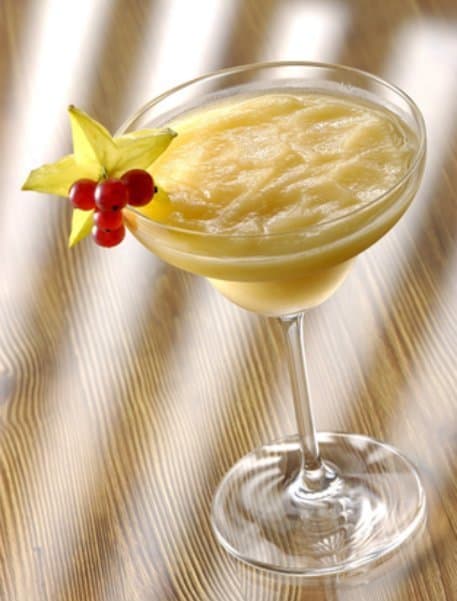 How about a Banana Daiquiri Mocktail? The coconut milk mixed with the banana, lime juice, and ice creates a unique flavor and is smooth and refreshing. You must try it!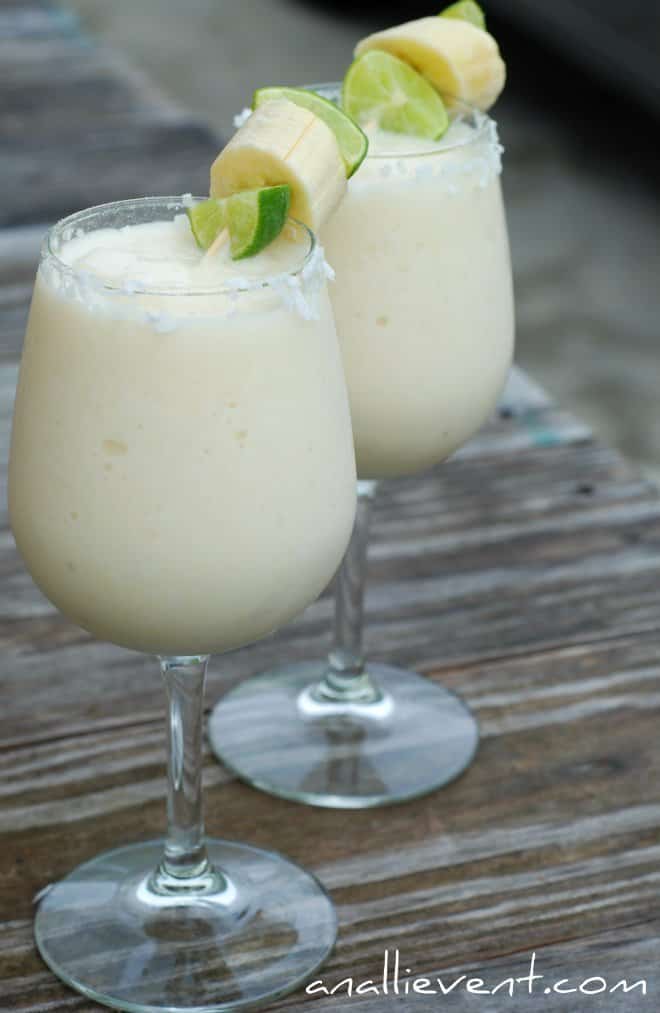 My Pina Colada Milkshake is just what you need on a hot summer day!
Last, but certainly not least, my Skinny Pink Champagne Mocktail is great for toasting or just sipping by the pool.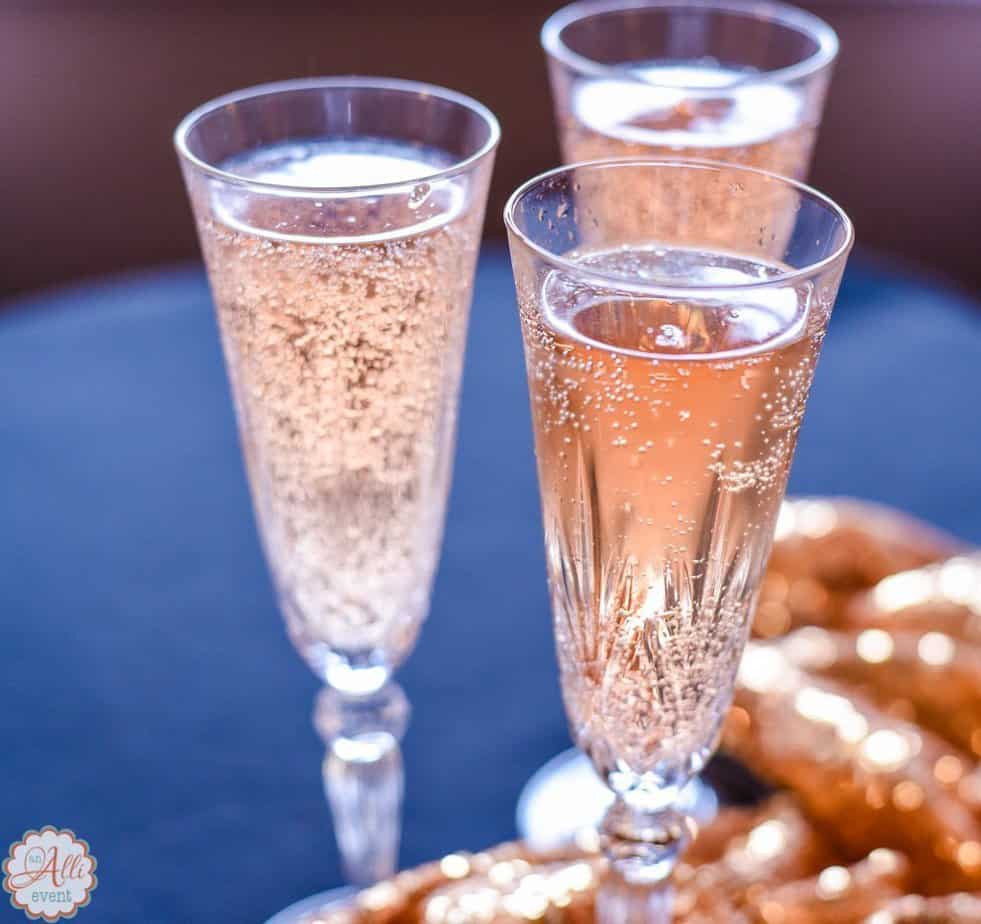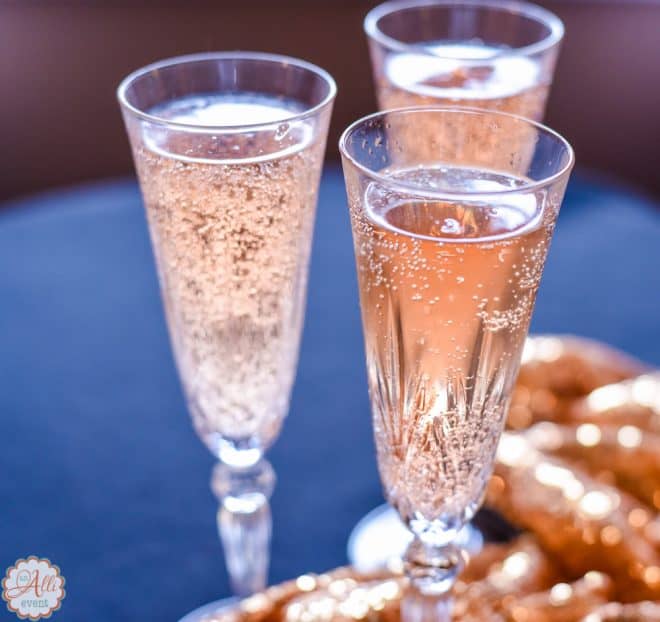 All of my mocktails are easy to make and fun to drink. Summer just wouldn't be the same without a mocktail or three.
Check out this Frozen Cherry Margarita Mocktail! It's good any time of the year.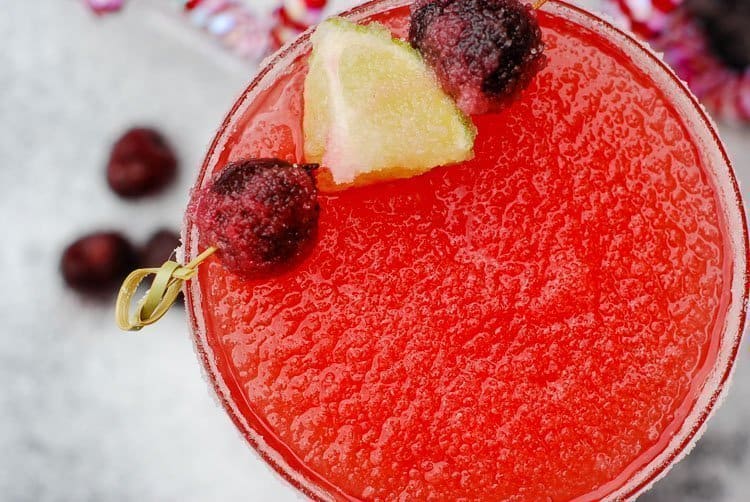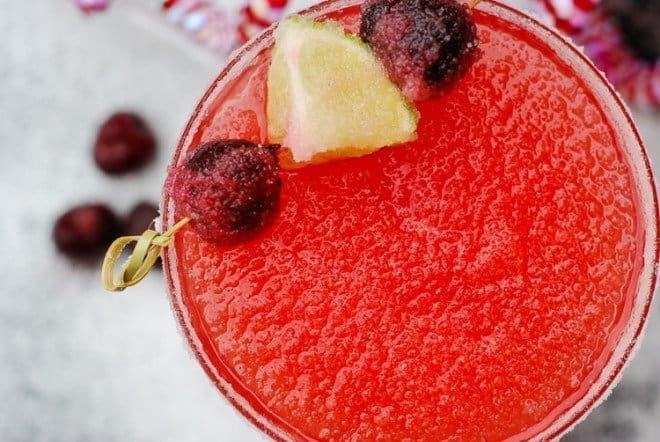 What's your favorite spring/summer drink?