Do you have big plans for New Year's Eve? I have the perfect menu (down below!) and a tablescape that is simple but elegant.
This post contains affiliate links. I earn from qualifying purchases.
My plans are the same as they've been for years – staying home, dozing off, and waking up at midnight to see the old year out.
I always spend New Year's Eve with my husband and whatever kid(s) happens to be here and has nothing better to do than hang with us. Not that we're not cool and hip and all that jazz.
No matter who you're hanging with, New Year's Eve always calls for a little glitz, a little glam, some good food, good drink, and good company, even if your company dozes off every once in a while.
New Year's Eve Tablescape & Menu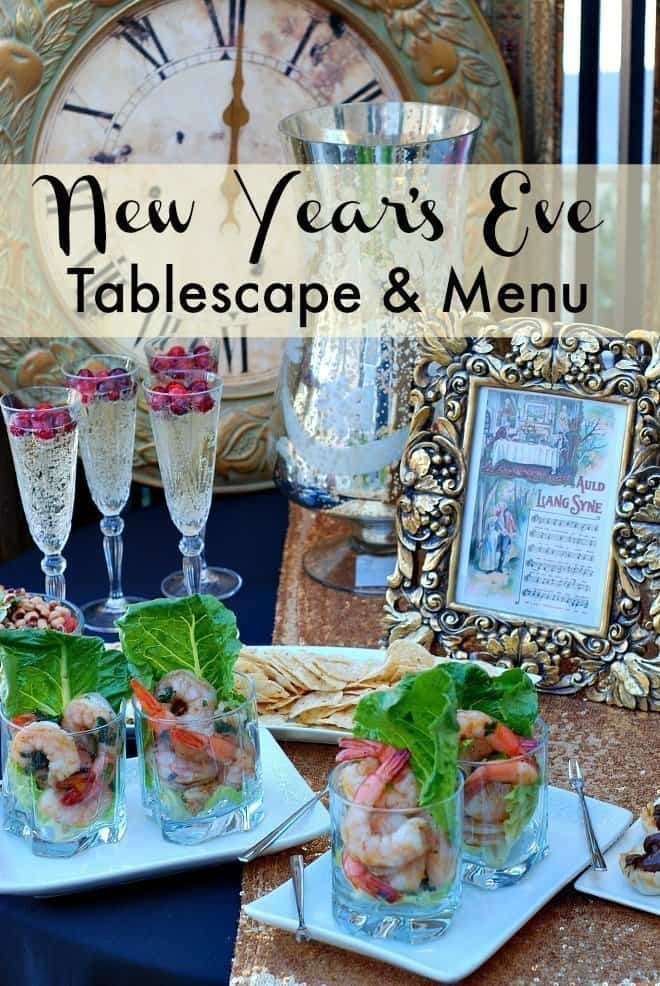 Sequined Table Runner – A Must for A New Year's Eve Party
I'm in love with my sequined table runner. Sparkling gold always looks glam next to any color, but I'm using a black tablecloth. It really takes my New Year's Ever Tablescape to the next level.
I also love this sequined table runner.
I plucked that clock right off my wall and realized that thing needed a good dusting. Achoo! My gold photo frame is the perfect backdrop for an Auld Lang Syne print that I found on Pinterest. You can find it here.
If you need a gold frame, this vintage gold frame is amazing!
New Year's Eve Family-friendly Menu
Shrimp Shooters
Black-Eyed Pea Salsa
Ham Biscuits with a honey/pepper drizzle
Nutella Filled Mini Fillo Shells
Sparkling White Grape Juice with Fresh Cranberries
Sparkling White Grape Juice is perfect for toasting a brand new year while waving goodbye to the old. I love these champagne flutes.
Helpful Hint: Cranberries add a pop of color and are so festive. You can substitute dried cranberries in place of the fresh in your champagne flutes.
I really do love my black and gold tablescape. It looks fancy yet it's so simple to put together.
My husband always heads straight to the shrimp shooters. They are so good! The recipe is down below!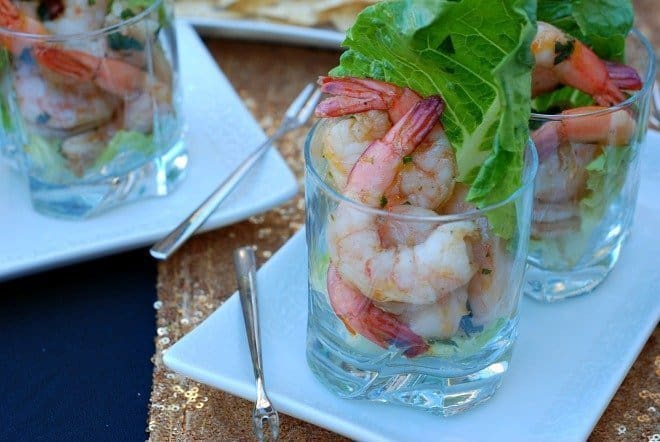 Shrimp Shooters
Shrimp Shooters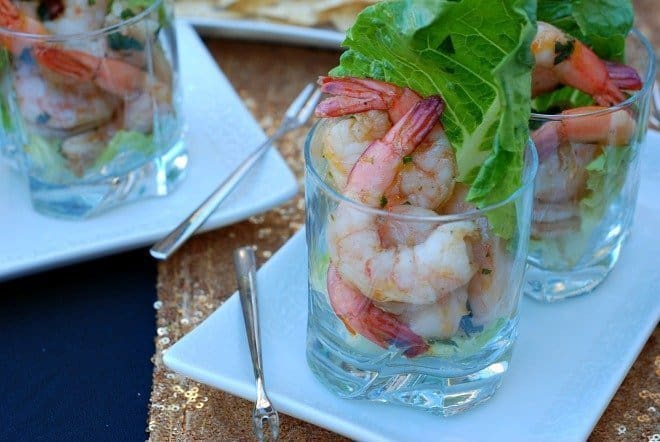 Ingredients
1-1/2 lb. large, peeled, cooked shrimp
2/3 cup olive oil
1/2 cup white balsamic vinegar
1 Tablespoon chopped cilantro
2 Tablespoons lime zest
1 tsp. salt
1 tsp. pepper
2-3 dashes hot sauce
Romaine lettuce leaves
Instructions
Whisk together all ingredients (except shrimp) in a large bowl.
Add cooked shrimp and vinaigrette mixture in a large zip-top plastic bag. Seal and chill for 24 hours, turning occasionally.
Arrange lettuce leaves in glasses and spoon shrimp mixture into glasses.
I've had these dessert plates forever (or so it seems). I purchased them at World Market. Sadly, they are no longer available but I found these beautiful white plates with gold pinecone branches that would be awesome for a New Year's Eve party.
How To Make Hazelnut Tarts
Two-Ingredient Hazelnut tarts are so easy to make. You will need frozen Fillo cups and Nutella. That's it!
Right before serving, remove Fillo cups from the freezer and add a spoonful of Nutella to each cup. Top with whipped topping, if desired. Everyone loves these tarts!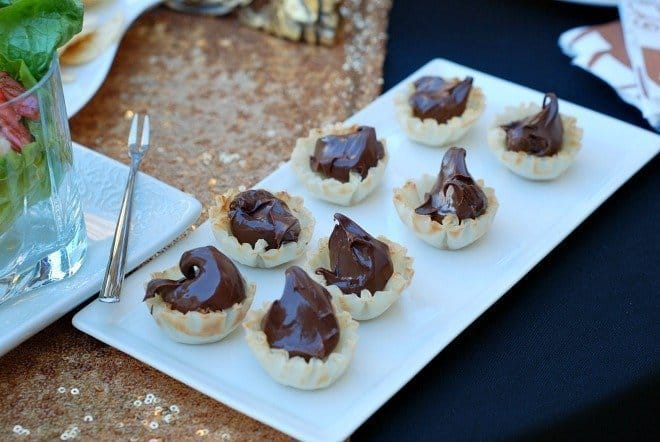 Black-eyed Pea Salsa
This is a southern staple and you'll find different variations of this tasty appetizer. In the south, it's a tradition to eat black-eyed peas on New Year's Day. You can serve this leftover salsa on New Year's Day or make my Slow Cooker Black-Eyed Peas.
Find my Black-Eyed Pea Salsa recipe here!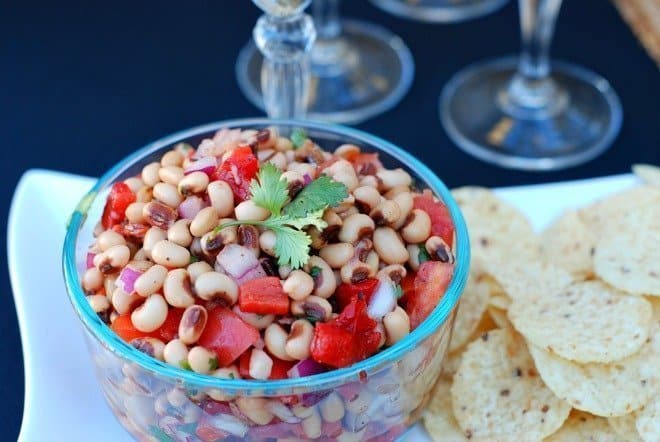 How To Make Country Ham Mini Biscuits
Oops: You'll notice that the country ham mini biscuits are not shown. As I was uploading the photos, I realized that I had left the ham biscuits in the fridge. Dang.
Oh, well, they are so good and simple to make. Use mini frozen biscuits (or use canned biscuits cut down to size with a small, round cookie cutter.)
If you'd rather make homemade biscuits, my mom has the best biscuit recipe.
Bake and slice biscuits and add thin slices of country ham. Serve with Black Pepper Honey.
Black Pepper Honey Recipe
1/2 cup honey
1 tsp. coarsely ground black pepper
2 dashes of hot sauce
Stir together all ingredients in a small bowl until blended. Serve with mini ham biscuits.
So, what're your plans for New Year's Eve? Hosting? Going out on the town? Staying in and catching some zzz's? Whatever your plans, I pray that you have a happy and prosperous New Year!
You May Also Like
Non Alcoholic Drinks (including Faux Champagne)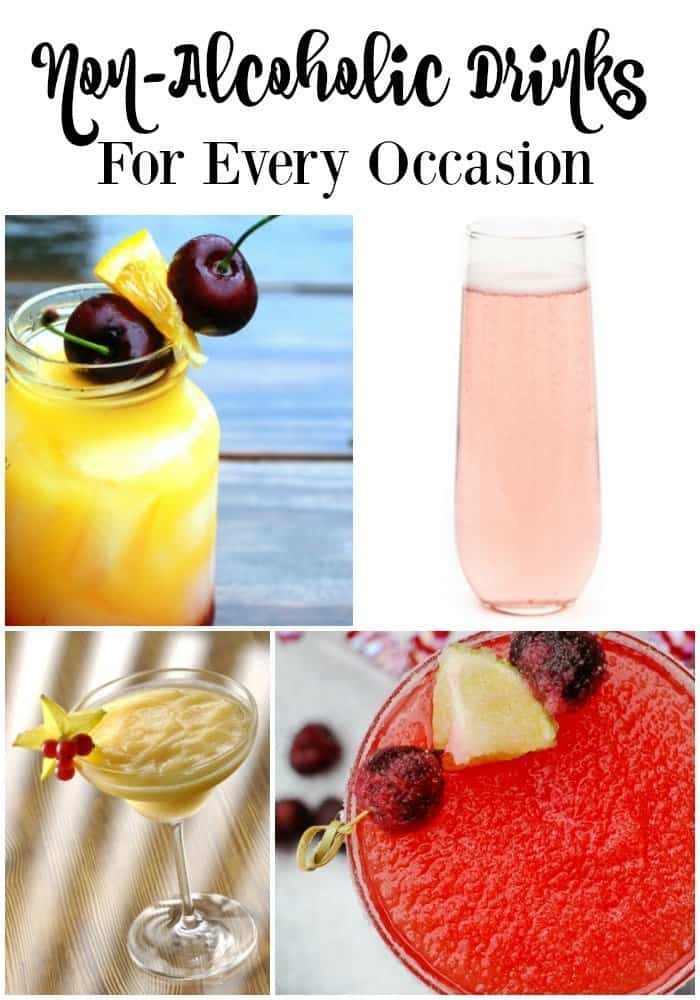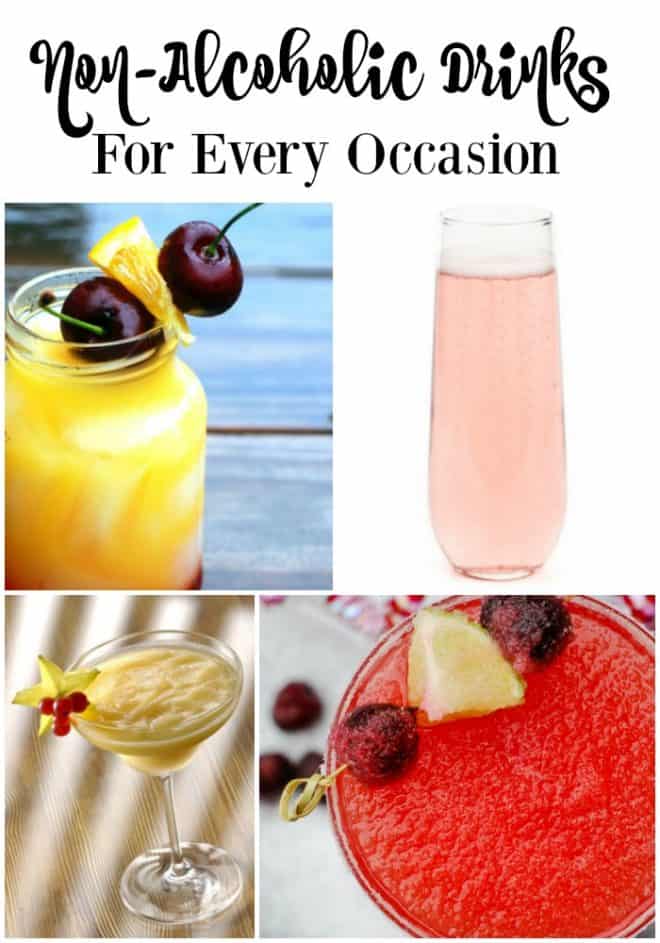 White Candy Bar for New Year's Eve