Today is my last installment of the Porches, Patios & Paths Garden Tour. I do hope you have enjoyed it! I know I have.
Plus, I always get so many great ideas to transform my own porch, patio, and gardens.
Did you miss any of the porches, patios, and paths garden tour? If so, you can find them here:
First Garden Tour In The Series
Greene Garden Tour – Porches, Patios, and Paths Garden Tour
Our last stop is the Greene Garden. If I could describe this delightful garden in one word, it would be "whimsical."
I just love how the paths meander through the expanse of lush gardens filled with hydrangeas, clematis, and roses. Camellias and Azaleas, among many other plants and flowers, also make their home along the never-ending paths.
This garden contained hidden surprises around every corner.
As we rounded a corner, we were pleasantly surprised to see another painter! What a beautiful place to paint.
The photo below shows a painting done by the local artist.
A Koi pond is always a welcome addition to a garden. I just love how every area of this garden has unexpected surprises.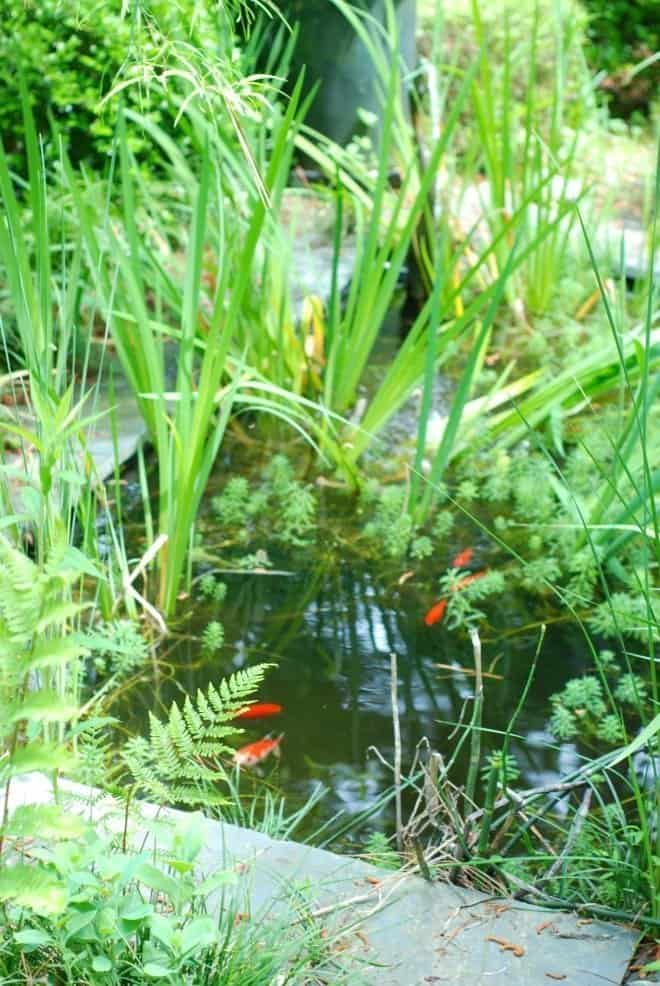 Wouldn't you love to ring this garden gong?
The pig is just too cute!
This entire garden on the porches and patio home tour felt so serene and peaceful.
I love all the whimsical decor throughout this garden. Wouldn't you love to walk these paths daily? It would be so much fun.
I hope you've enjoyed the garden tour as much as I have! Has your home ever been featured on a tour?
You May Also Like