It's beginning to look a lot like . . . FREE Red Christmas Truck Printables. If I want a snowy red truck Christmas scene here in South Carolina, I have to make my own.
Of course, I'm going to offer these printables to you as well. For free. Because that's how I roll.
Welcome to 12 Days of Christmas Ideas
Welcome to the 5th annual 12 Days of Holiday Ideas event, hosted by Shirley of Intelligent Domestications and Erlene of My Pinterventures.
Between Nov. 11th and December 6th there will be hundreds of new ideas shared by over 55 Co-host bloggers!
Go here to see our kick-off collection of Holiday ideas as well as all of this year's talented participating DIY and Foodie Blogs. Download this year's November and December calendars with all of the topics and dates so you can make plans to watch for ideas!
Old Red Trucks & Snow
I love everything about an old red truck loaded down with Christmas trees. Add snow and I'm all in. So, I put all my favorite scenes and quotes into 7 free printables.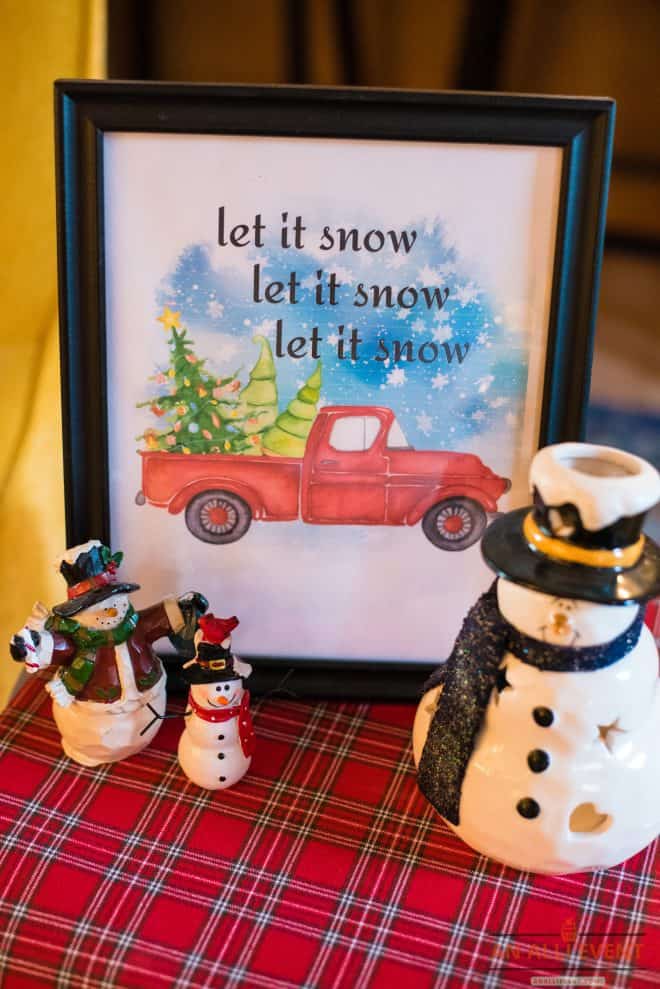 You can download the Red Christmas Truck printables below. Make sure you print the Christmas scenes on cardstock so they will be sturdy. Place it in your favorite frame and bam, you've got a pretty photo to add to your Christmas decor.
Reminds Me Of Grandpa's Old Truck
This red truck reminds me of my grandpa's old truck. It's not around any longer but I have the best memories when it comes to his old truck. It wasn't red but the style was about the same.
I'm Dreaming Of A White Christmas
When we lived in Tulsa, I loved how it usually snowed around Christmas time. My sister lives in Colorado so they are just about guaranteed a white Christmas. Here in SC, not so much.
A couple of years ago, it snowed the day after Christmas. Really? The day after? I think I stayed in my pajamas all day, reading a book and enjoying the quiet, beautiful scenery.
Whenever we had a forecast of snow, my mom would always call me to check if it had begun snowing. She always ended the call with, "Call me the minute it starts." She loved the snow too. Christmas seems more magical when snow is involved.
Any other time of the year, you can keep that snow, but during Christmas, I want snow. I want a red truck. I want magic.
Red Christmas Truck Free Printables
I have several printables because one is never enough. I love everything about these printables and I hope you do too!
Psst: Make sure you check out all the free printables at the end of this article. There are lots of good ones!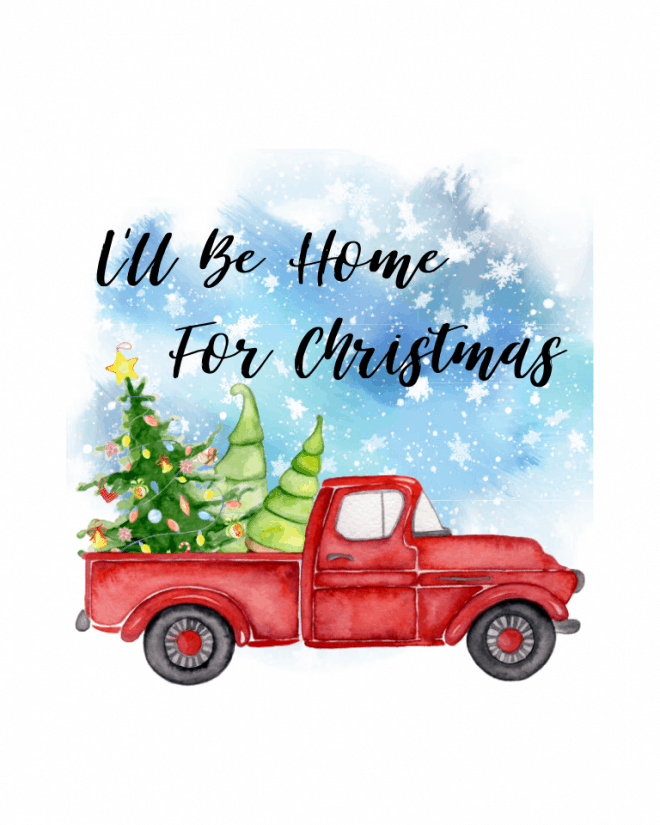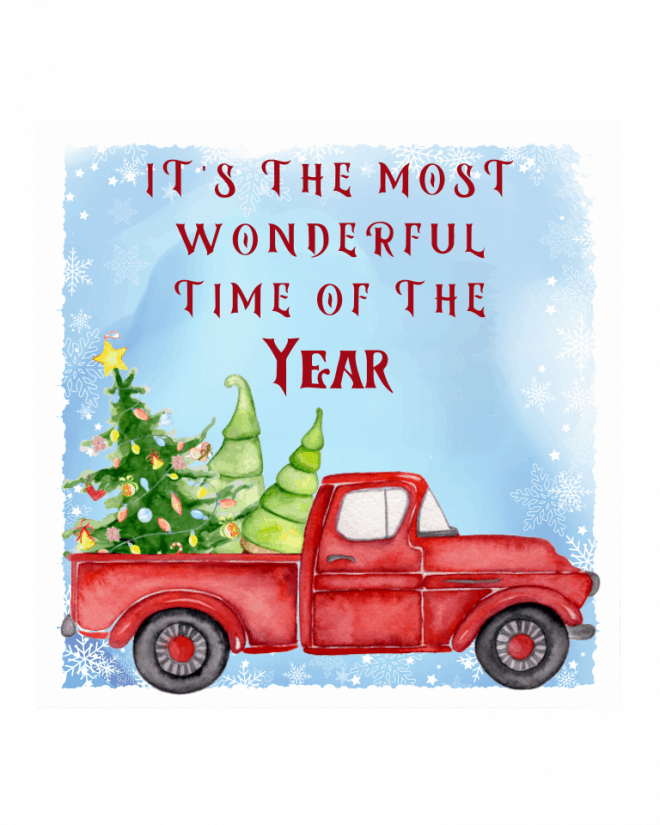 Let It Snow – Download Here >> Let-It-Snow
I'm Dreaming of a White Christmas – Download Here >>> White-Christmas
May Your Days Be Merry and Bright – Download Here >>> Days-Be-Merry-And-Bright
Love, Peace, and Joy – Download Here >>> love, peace, and joy
Bonus: Merry Christmas Printable – Download Here >>> Merry-Christmas-Snow
I do hope you enjoy one or all of these free red truck printables. Merry Christmas!
MEET OUR SPONSORS who have generously donated fabulous prizes for the Big Christmas Giveaway!
DecoArt winner will receive a prize package valued at $100!
Dixie Crystals/Imperial Sugar winner will receive a Keurig Coffee Maker valued at $100!
Oriental Trading winner will receive an OrientalTrading.com gift card valued at $200!
Cabot Cheese winner will receive a gift basket of Cabot products valued at $75!
Burlap Fabric winner will receive a prize pack of products valued at $50!
It's Home To You winner will receive one wooden Santa sign valued at $65
You Will Also Love: