I found this slow cooker barbecue ribs recipe a while back (can't remember where) and made them a few days ago.  They were quickly demolished by the family and everyone liked them, including the grandkids. The ribs were fall-off-the-bone tender and the recipe was so, so easy.   And according to the huge empty platter, they were a big success.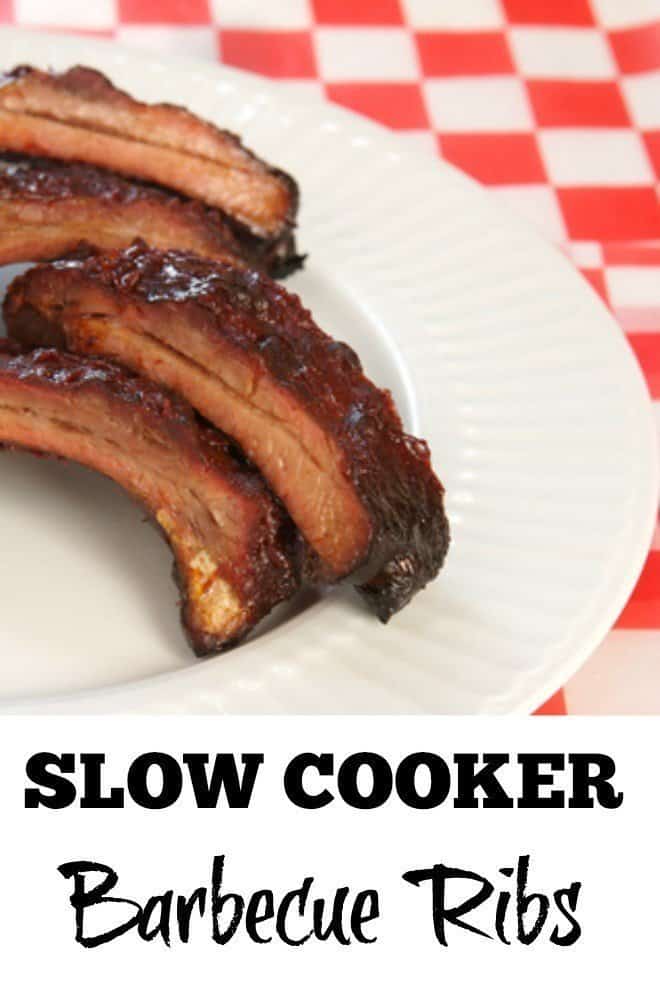 This would be the perfect meal after a long day at work.  Put them in the slow cooker in the morning and forget about them until you open the door in the evening and the tantalizing aroma hits you in the face. Enjoy!
Slow Cooker Barbecue Ribs
3 lbs. pork or beef ribs
1 c. water
1/4 c. cooking sherry
1 tbsp. Worcestershire sauce
salt and pepper to taste
1/2 c. barbecue sauce
Place ribs standing upright in slow cooker.  In other words, stand them up on their sides and snake them around and make them fit into that slow cooker. Pour in sherry and water. Sprinkle with Worcestershire sauce and salt and pepper. Pour barbecue sauce over ribs. Cook on low approximately 7-8 hours. Serve with additional barbecue sauce for dipping.

Print Friendly