I'm counting down the days to Cinco de Mayo and planning my menu for the big celebration!  I'll have a taco bar, of course, but I wanted to add a little twist by creating a different type taco to add to the bar.
To get a head-start on the festivities, I decided to make Lobster Tacos with Lime Cilantro Coleslaw this past weekend and I found all the ingredients at Publix, including avocados from Mexico.  Before you head to Publix, grab these coupons!
Avocados, a delicious super-food, are at the top of my favorite fruits list.  You can dice it, slice it, smash it or serve it whole.  I like to add sliced avocados to my salads and sandwiches.  I've been known to grab an avocado, slice it down the middle and eat it with a spoon.  Yum!
I'll always remember when my husband and I were in Cabo, eating at an adorable little restaurant.  I ordered guacamole and the owner sent his young son across the street to a small market to buy fresh avocados.  I do believe it was the freshest, best-tasting guac I've ever eaten and another beautiful food memory was born.
To find out everything there is to know about avocados from Mexico, including recipes, beauty tips and 25 reasons to love one, click here!  It's a really fun site.
In order to make my lobster tacos quickly and easily, I used frozen Langostino lobster tails that had been peeled, chopped and cooked.  I mixed up the coleslaw first.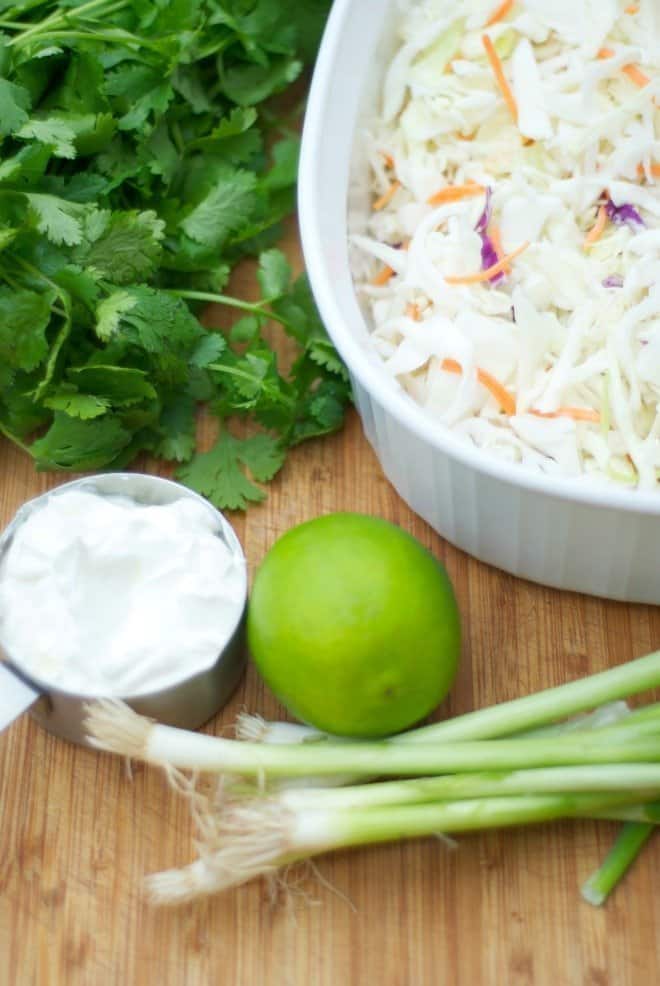 After the coleslaw is mixed, the crunchy and soft tacos go in the oven for 4-5 minutes while the lobster is heated in a skillet.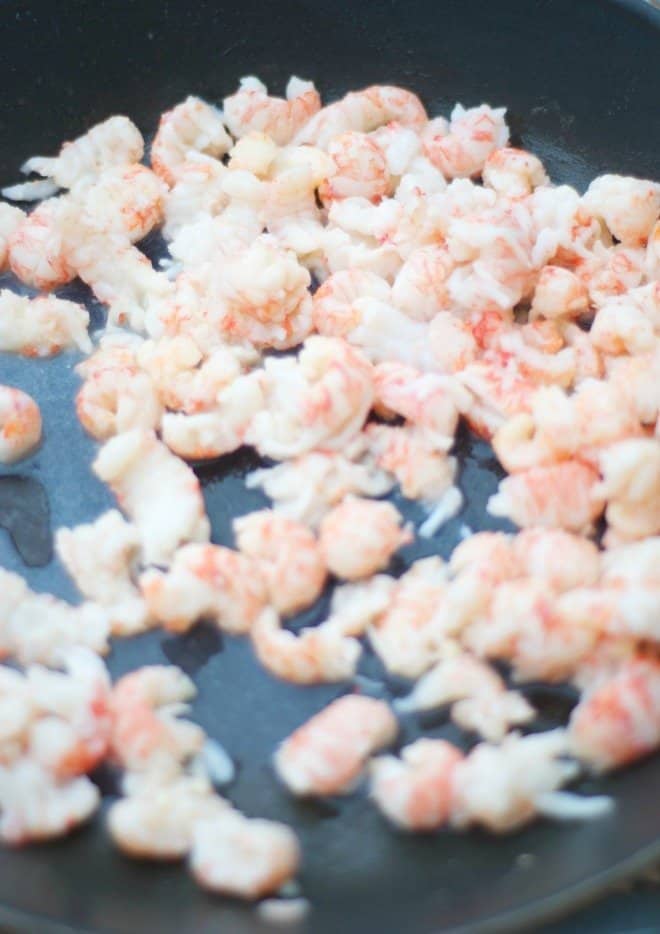 Do you like crunchy or soft tacos?  We're a house divided, so I always buy Old El Paso Taco Dinner value pack kits.  It includes crunchy corn tacos, soft tortillas, salsa and taco seasoning mix.  For a limited time, you can save $1.00 when you buy 3 Old El Paso items!
I found the cutest taco trucks at World Market to add to my taco buffet. There's 2 in a box and come in orange and lime green.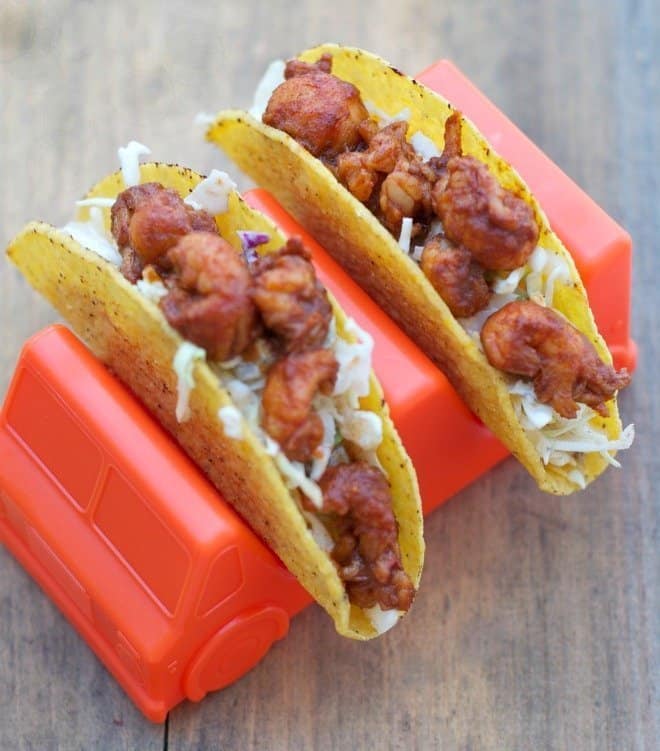 I do hope you try my Lobster Tacos with Lime Cilantro Coleslaw!  My family has requested that they be added to the weekly rotation of menus. That means they're off-the-chain good!
What's your favorite taco – soft or crunchy?
Make sure to enter the PayPal cash giveaway below and have a happy Cinco de Mayo!

Lime Cilantro Coleslaw
Ingredients
1 package coleslaw mix, 16 oz.
2 spring onions, chopped
1/2 cup cilantro, rough chopped
1/2 cup sour cream
1/2 cup mayonnaise
1 tsp. sugar substitute
1 can Old El Paso chopped green chilis (4.5 oz), drained
Juice from 2 limes
salt & pepper to taste
Instructions
Place coleslaw mix, onions & cilantro in a large bowl.
Mix sour cream, mayonnaise, sugar substitute, green chilis, lime juice, salt & pepper and pour over coleslaw mixture.
Toss lightly to mix.
Lobster Tacos
Ingredients
1 Old El Paso Taco Dinner Kit, soft and hard tacos
Frozen, cooked Langostino Lobster Tails, (16 oz) thawed
1 Tablespoon butter
Dash of garlic powder
Juice of 1 lime
Taco Seasoning Packet from dinner kit
1/4 cup shredded Mexican cheese
Instructions
In a skillet, on medium-high heat, mix taco seasoning mix, lime juice, 2/3 cup water and garlic powder until boiling.
Add lobster and cook, stirring, for 1 to 2 minutes or until heated.
Meanwhile, heat tacos according to package directions.
Spoon cole slaw into taco shells.
Top with lobster, cheese and salsa.
Enjoy!