Warmer weather calls for cool treats and that's exactly what I had in mind when I stumbled upon Liberté® Méditerranée yogurt while shopping at Publix. There were so many flavors that I had a difficult time choosing, so I bought one of each! So glad I had this coupon!
Yogurt for breakfast is a no-brainer during the spring and summer months, but sometimes I like to play with my food and give it a little bit of sass! You do know that southern women and sass go hand in hand, right?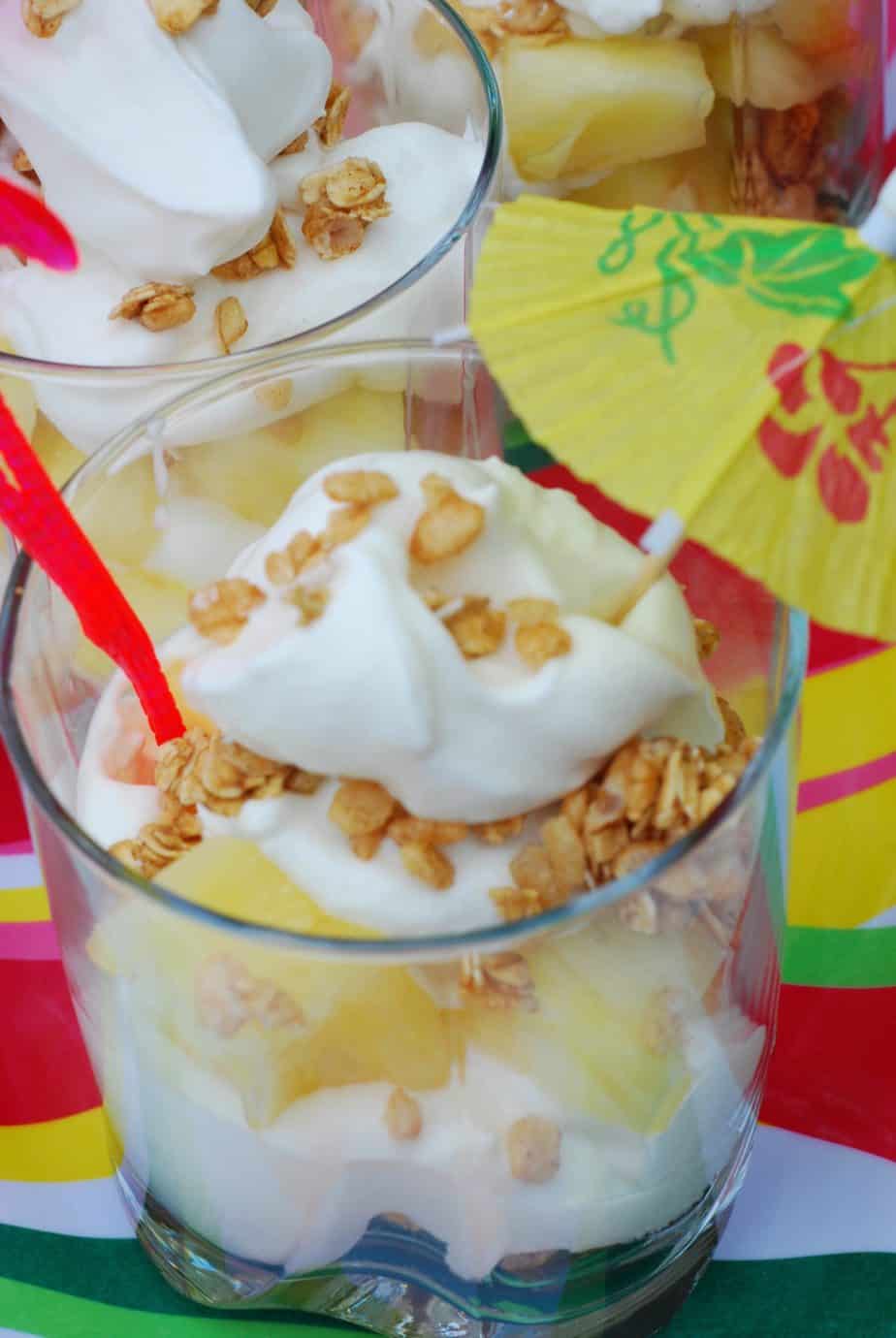 Because I'm coco for coconut AND the feeling of being in a tropical paradise, I created a Tropical Yogurt Parfait. Take a bite, close your eyes and you'll hear waves crashing, smell the salt infused air and feel the sand beneath your toes. Almost.
I was feeling a little lazy so I bought a freshly cut pineapple at Publix to use in my parfaits. Then I rushed home to work a little tropical magic.
In a small bowl, I whisked together the Liberté coconut yogurt and whipped cream. Then the layering began by crumbling the chocolate peanut butter graham crackers in the bottom of a pretty little glass.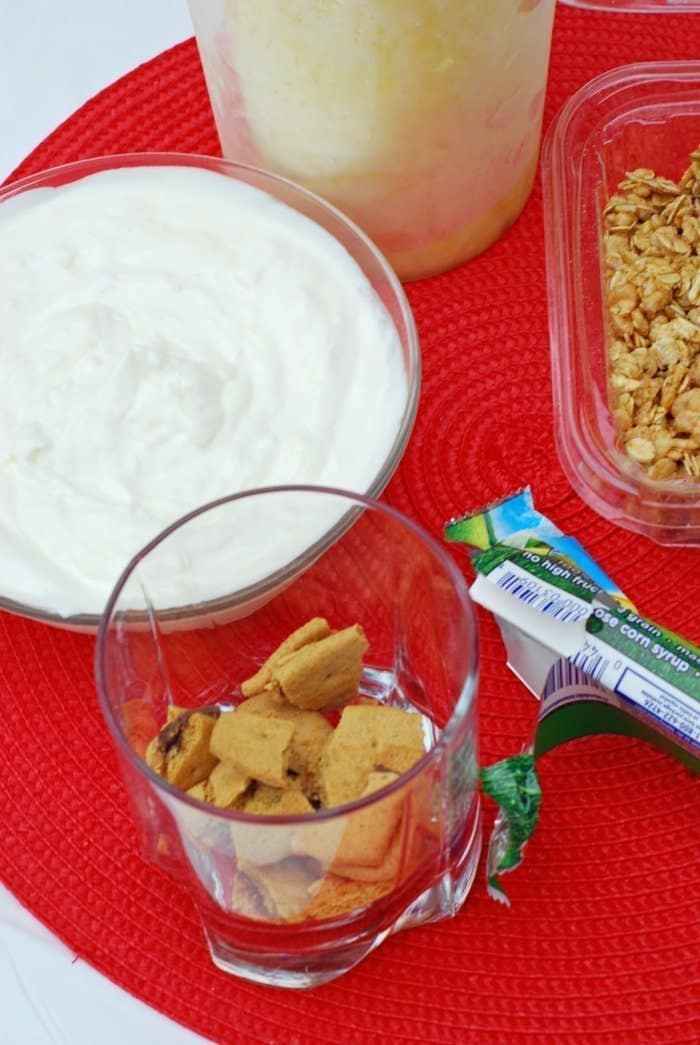 Add the yogurt/whipped cream mixture, then the pineapple and repeat. Sprinkle granola on top. Add a pink flamingo and a tiny tropical umbrella and you're well on your way to paradise.
Tropical Yogurt Parfait
Ingredients
Coconut Liberté® Méditerranée Yogurt - (1 for each parfait)
Fresh pineapple, cubed
1/4 cup whipped cream
Granola (I buy low-fat)
Peanut Butter & Chocolate Graham Crackers
Instructions
Mix yogurt & whipped cream until blended.
Crumble enough peanut butter & chocolate graham crackers to cover the bottom of a small glass or parfait dish.
Layer crumbled graham crackers, 1/2 of yogurt mixture, & pineapple cubes. Repeat.
Top with granola.
Enjoy!
Make sure to visit Liberté® to grab a money saving coupon!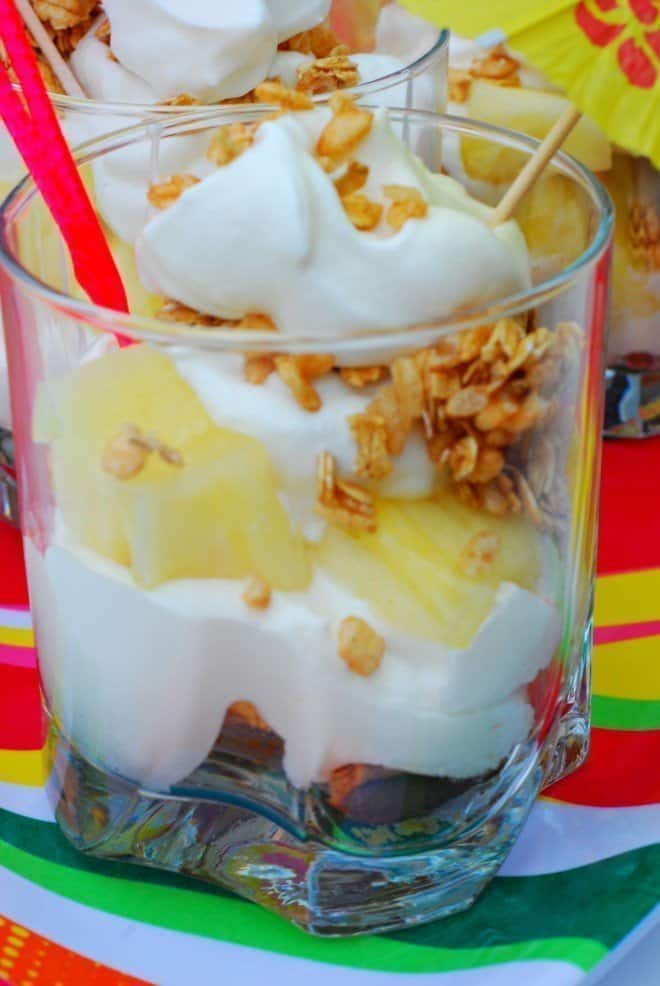 You can also win $15 Paypal cash! Just enter using the Rafflecopter form below for a chance to win. Giveaway begins 4/17 and ends on 4/30!
a Rafflecopter giveaway


Print Friendly