When I took my first bite of Peggy's Pineapple Pudding, I knew I had to have the recipe. It was on a dessert bar that Peggy and her family hosted to bring awareness to a missions trip that her daughter and husband will be taking part in soon. For me, this Pineapple Pudding was love at first bite.
I've known Peggy for quite a while. She is an incredibly sweet woman who attends church with us. Peggy is married to an amazing guy and is a mom to two beautiful girls and grandmother to two handsome boys. And she's a great cook.
Peggy's Honey Bun Cake is the best I've ever tasted. It's so moist and delicious. I was over-the-moon happy when she baked a Honey Bun Cake for my family last Sunday. It was so delicious. I had to send the leftovers (not much) home with my daughter or I would have eaten it all.
But, today, it's all about Peggy's creamy and scrumptious Pineapple Pudding. This pudding is amazing! It's kinda like banana pudding but totally different in taste. Because, well, pineapple! And if you're a pineapple lover like me, you have to try this recipe.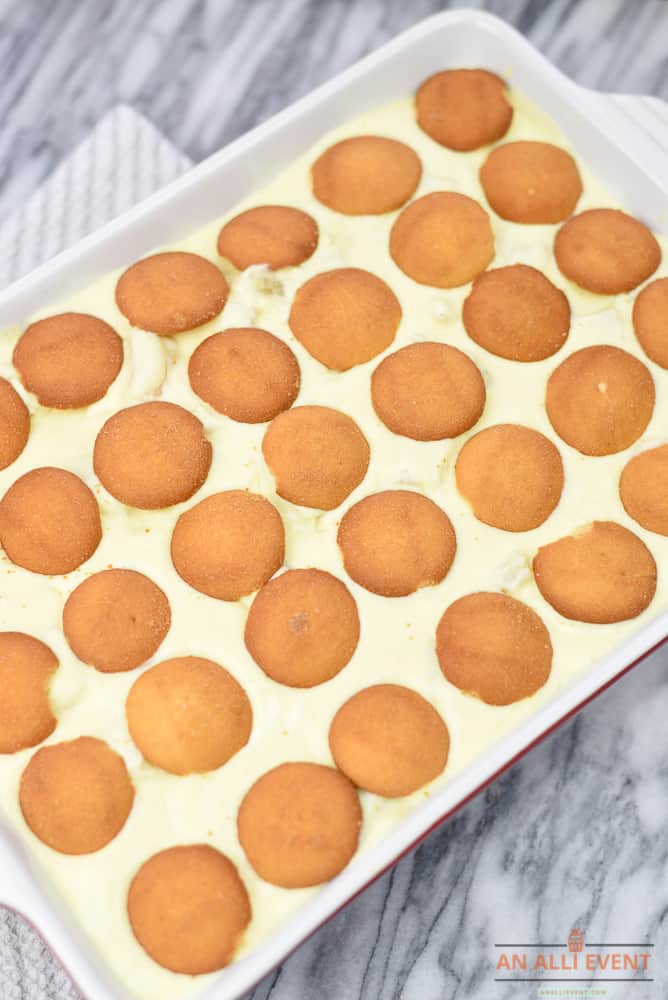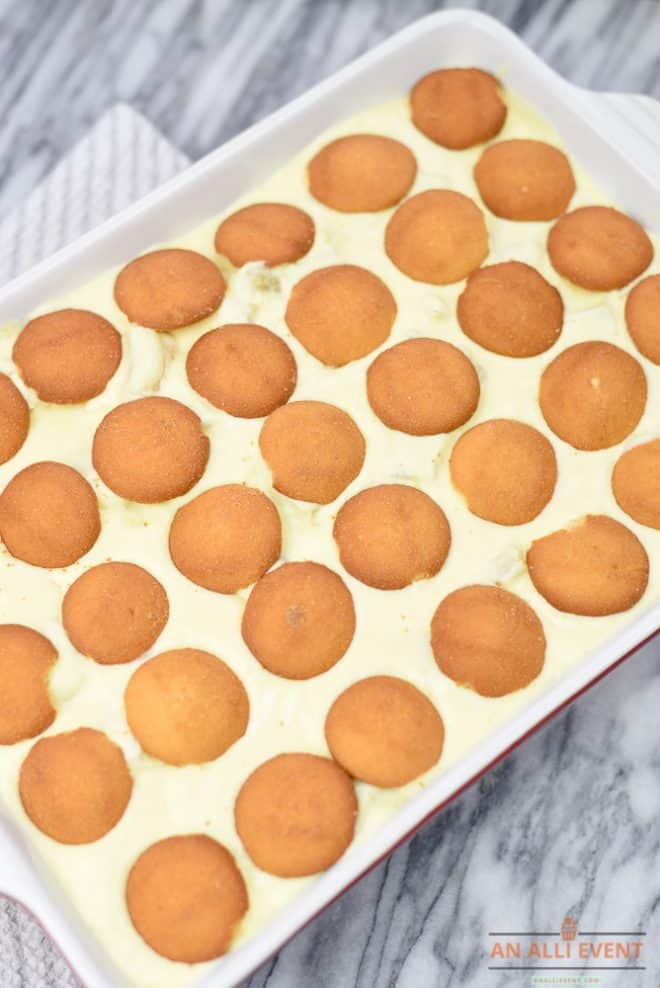 Peggy's Pineapple Pudding
Drain the pineapple chunks well, reserving the juice. Combine the pineapple juice with three packs of vanilla instant pudding. Stir until well combined.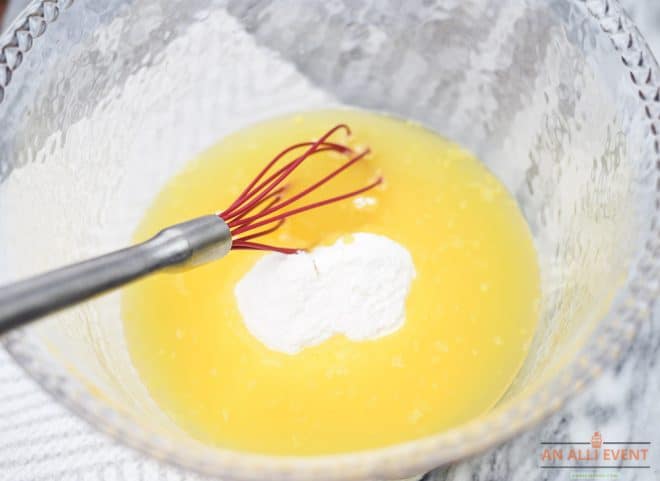 Then add one cup of milk, stirring until thoroughly combined.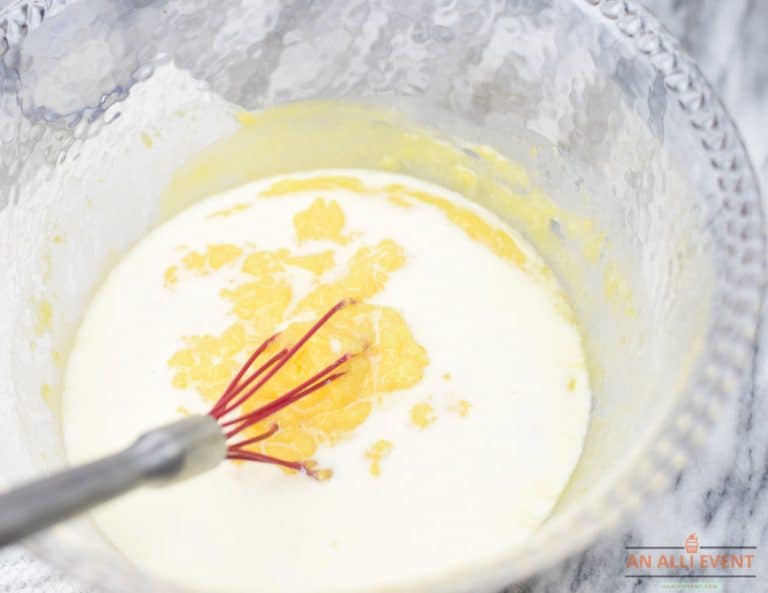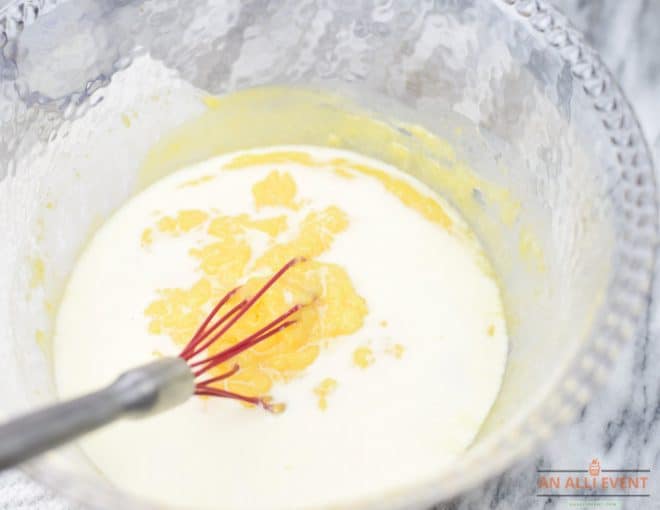 Fold in sour cream and whipped topping.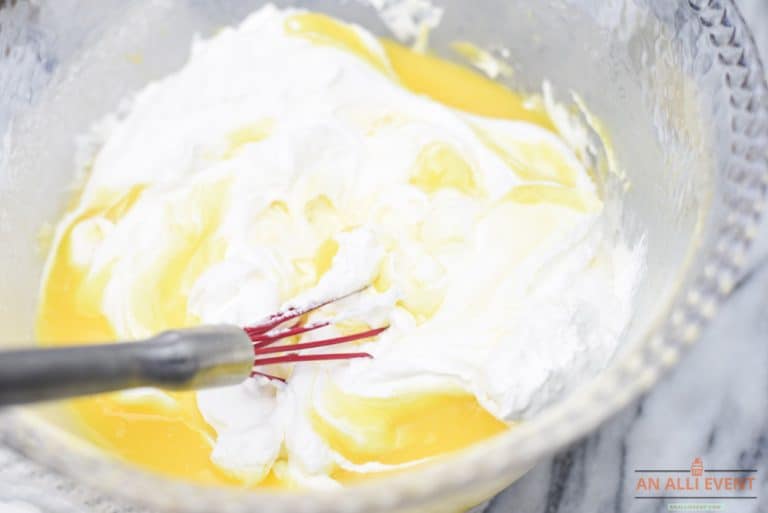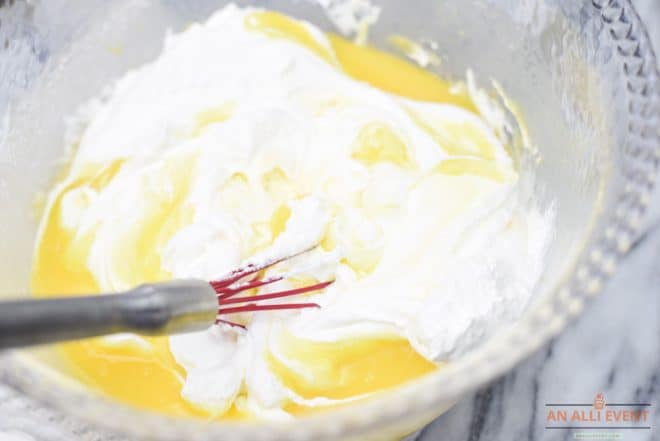 Gently fold in the pineapple chunks.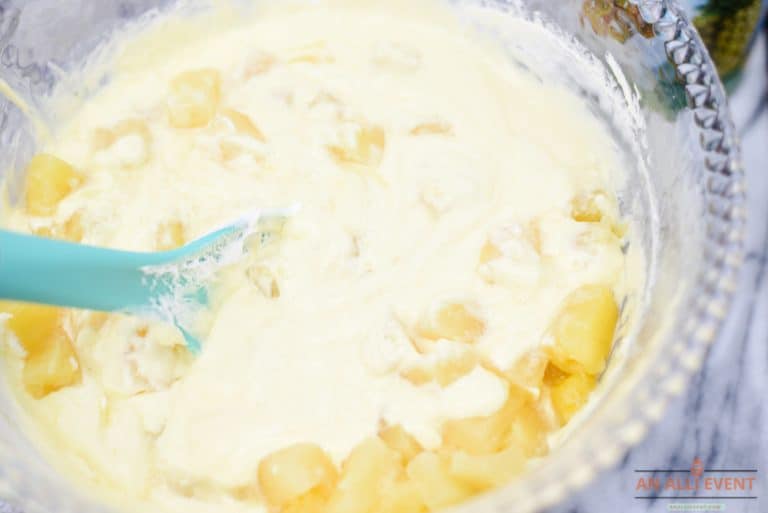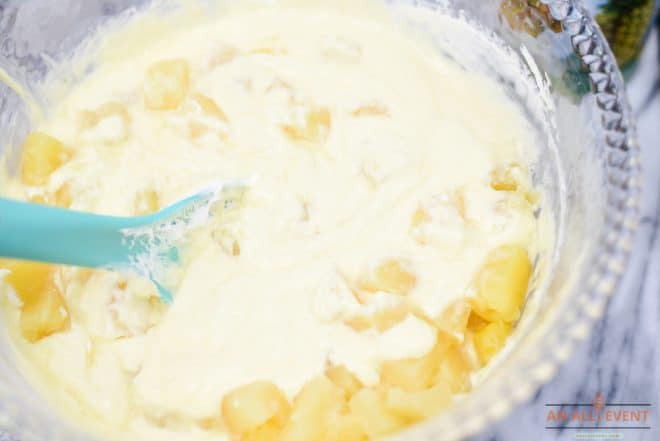 In a 9×13 baking pan, add a single layer of vanilla wafers. Add a layer of pudding.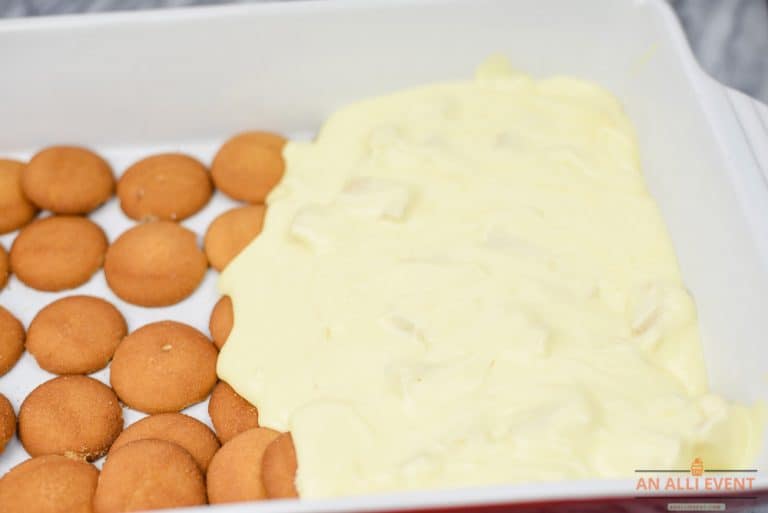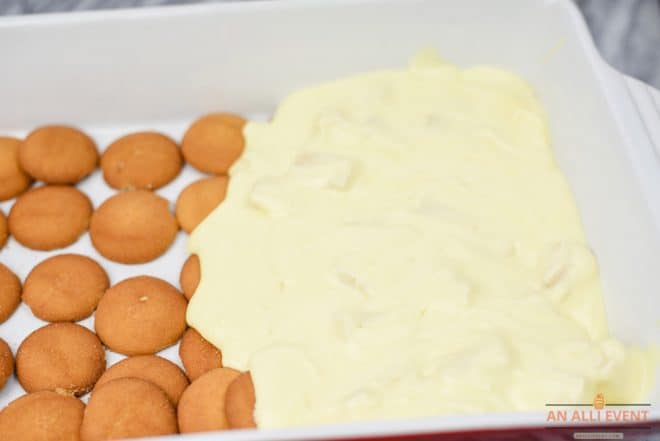 Repeat, then add another layer of vanilla wafers on top. Refrigerate until ready to serve.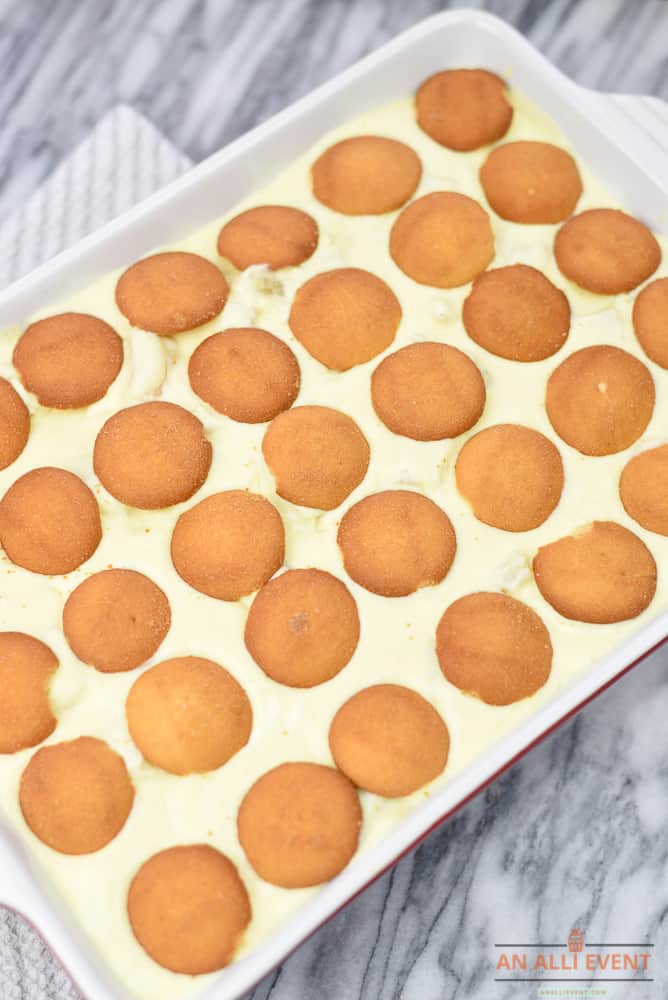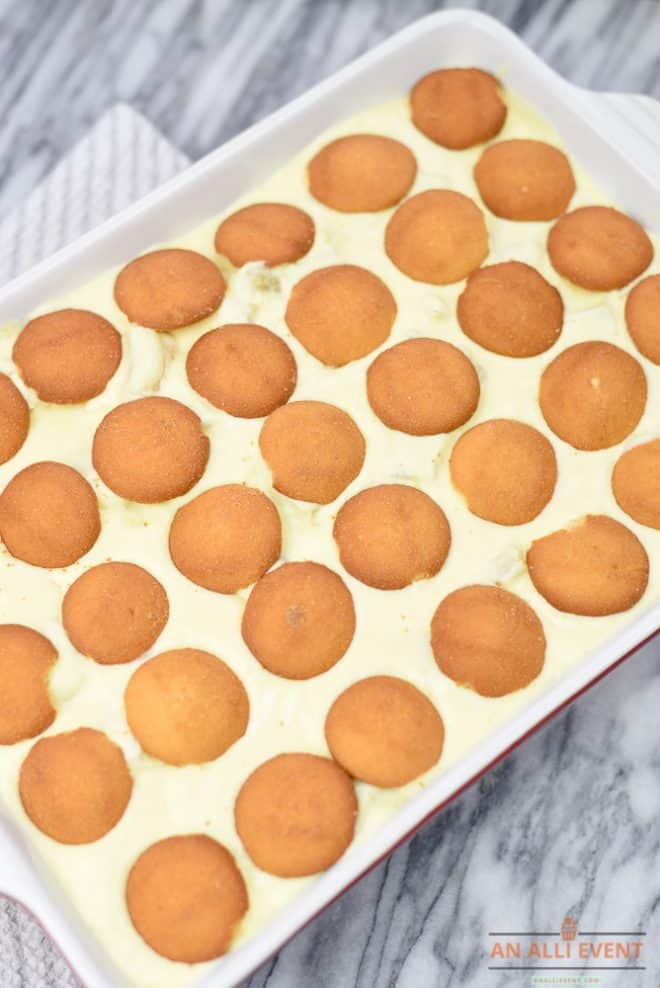 This is a great dessert to serve at your next family gathering or dinner party. Pineapple Pudding could also be served in individual parfait glasses.
Will both boxes of vanilla wafers be used?
When I make pineapple pudding, I make it in a 9×13 baking pan and I use about one and a half boxes of vanilla wafers.
Do I have to use a 9×13 pan?
No. My mom always made banana pudding in a big bowl. You can also make it in a trifle dish. You can even make these in parfait glasses if you're serving a crowd. It takes a lot longer but it sure is pretty.
What about crushed pineapple instead of pineapple chunks?
Yes, you can certainly use crushed pineapple if you don't like the bigger chunks. Just be sure to drain it very well and reserve the juice.
Pineapple Pudding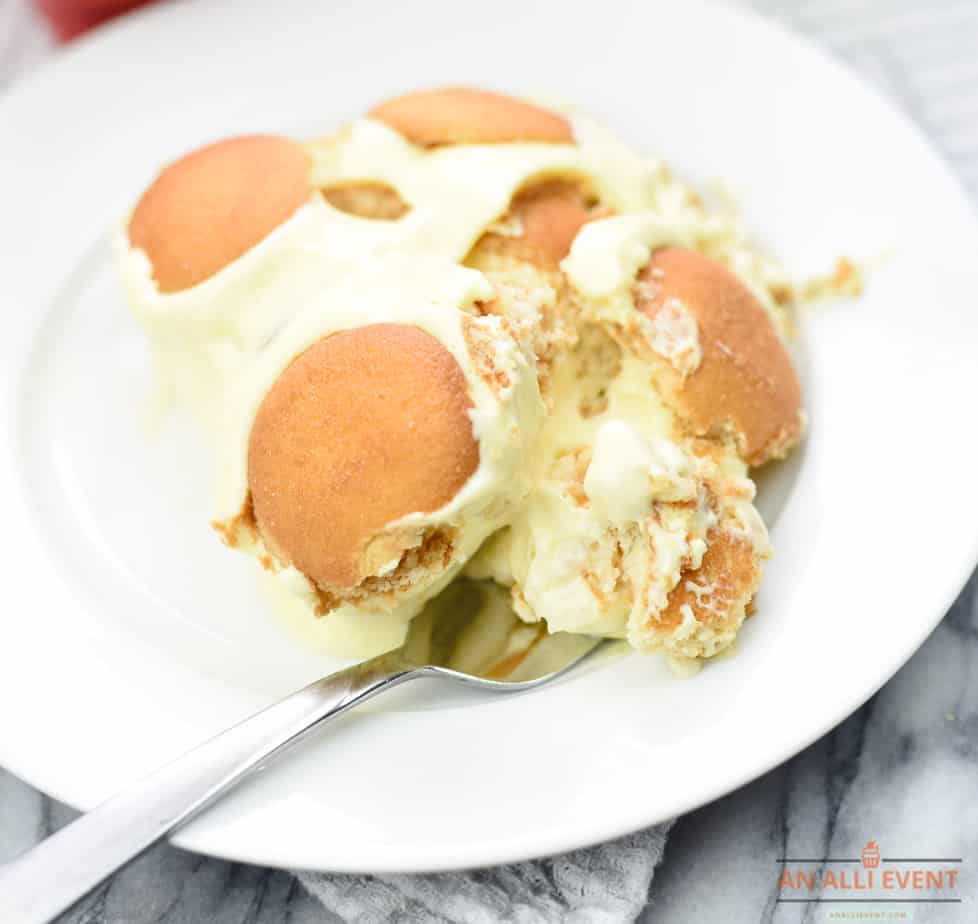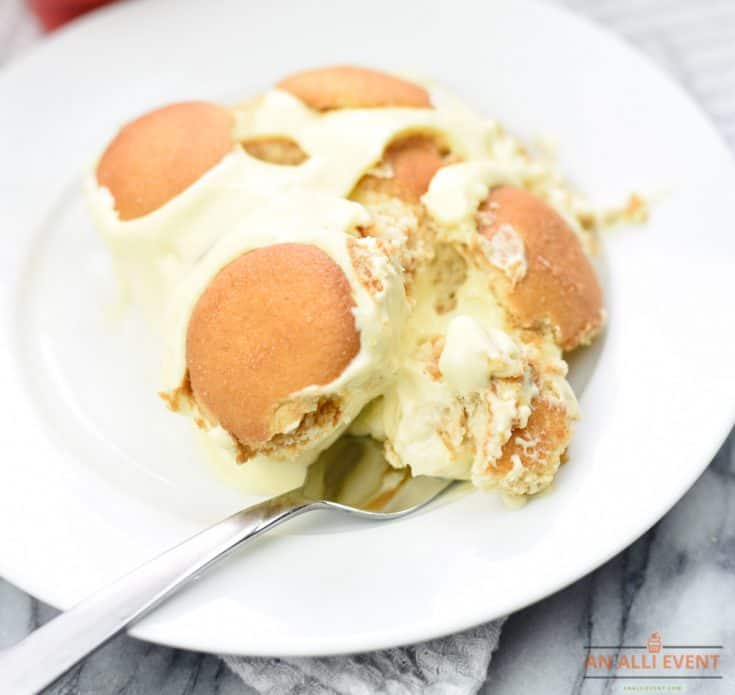 Pineapple Pudding is a layered dessert featuring crispy vanilla wafers and creamy pineapple pudding. This dessert is light, refreshing and is perfect for family gatherings.
Ingredients
2 cans (20 oz. each) pineapple chunks, well drained, (reserve juice)
1-1/2 cups sour cream
3 boxes instant vanilla pudding (3.4 oz. each)
1 cup milk
16 oz. whipped topping
2 boxes vanilla wafers
Instructions
Drain the pineapple chunks well, reserving the juice.
Mix the juice with the 3 boxes of vanilla pudding. Add milk and stir until well combined. Fold in sour cream and whipped topping until well combined. Gently stir in the pineapple chunks.
In a 9x13 pan, add a layer of vanilla wafers. Top with a layer of pineapple pudding mixture. Repeat layers. Add a layer of wafers on top.
Refrigerate for an hour before serving.
Nutrition Information
Yield
12
Serving Size
1
Amount Per Serving
Calories

229
Total Fat

17g
Saturated Fat

12g
Trans Fat

0g
Unsaturated Fat

3g
Cholesterol

19mg
Sodium

71mg
Carbohydrates

18g
Fiber

0g
Sugar

15g
Protein

2g
You May Also Like
Tropical Cheesecake Fruit Salad