This post, 10 Air Fryer Recipes, contains affiliate links. As an Amazon Associate, I earn from qualifying purchases at no extra cost to you.
Cooking with an air fryer allows you to use less oil while not sacrificing the crunchy texture we love when frying food. I also find the high temperatures of the air fryer allows for quicker cooking time.
I selected my favorite air fryer recipes from appetizers to side dishes to dinner and dessert. It will help you decide if the air fryer is a kitchen appliance for you.
Click this link to check out this amazing air fryer! It also includes a cookbook with 50 recipes.
I love making Broccoli Cheese Bites in my air fryer.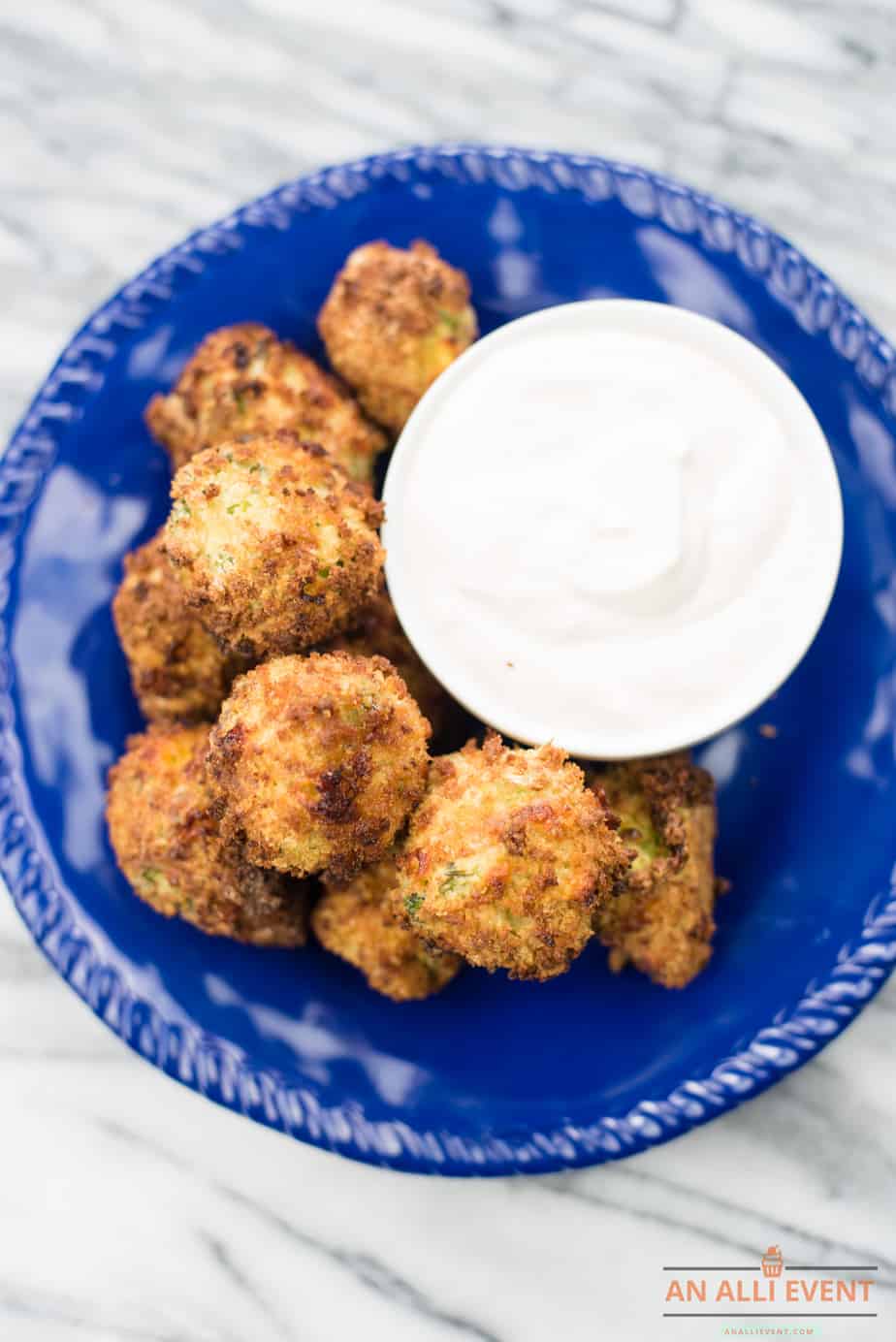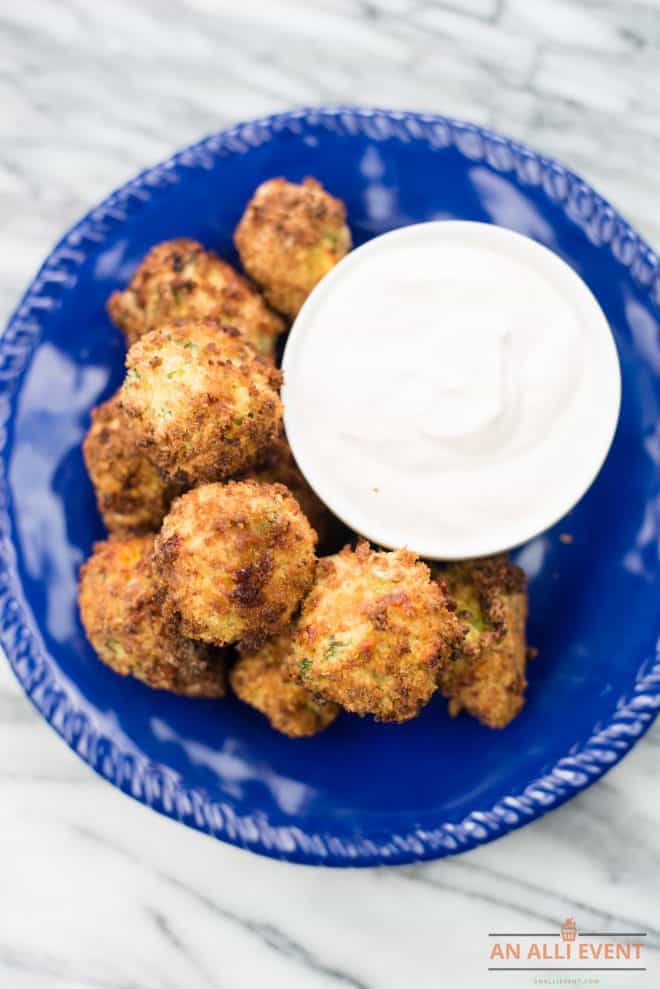 Another air fryer recipe I make over and over is Rosemary Garlic Potato Wedges. These potatoes are so easy to make.
10 Air Fryer Recipes
Appetizers
Green Tomatoes
I have recently discovered a love for fried green tomatoes and the air fryer provides that crispy crunch. I added some powdered garlic to my cornmeal because I am crazy about garlic.
If you spray each tomato slice with a little oil before putting it in the air fryer, it will help achieve the right crispy texture. I enjoy a ranch dressing for dipping the crunchy tomato. I love this recipe by Tess Challis.
Grilled Pineapple with Cinnamon
I love fresh pineapple and found the air fryer cooks it perfectly. I still like to grill my pineapple but this is a recipe I can use all year round. The air fryer provides even cooking around the whole pineapple. The combination of brown sugar and cinnamon is heavenly. A tasty recipe by Kuch Pak Raha Hai.
Side Dishes
Smoked Gouda Asparagus
The air fryer cooks the seasoned asparagus in 6 minutes flat. The prep time of making the heavy cream and spice base takes a bit longer but the whole side dish can be ready in about 15 minutes. The air fryer produces asparagus with a great crunchy texture. The gouda on top just adds to the flavor. A recipe created by Dana Vento.
Garlic Parmesan Roasted Red Potatoes
This is another good air fryer recipe for potatoes. The small red potatoes with garlic, oil, onion powder, and other spices are amazing. I roast about 14 red potatoes in the air fryer which serves about 3-4 people. I don't think you will be disappointed in this recipe by Plain Chicken.
Spicy Sweet Potato Fries
In our house, we love a great sweet potato fry. Making this recipe in the air fryer is easy, less oil and delicious.
I love the added kick from the blend of spices including the coriander and cayenne pepper. Remember to flip the fries after about 15 minutes in the air fryer. A total of 27 minutes produces a spicy fry.
If you need more spice this recipe has a sriracha dipping sauce included. Check out this great recipe from Kalyn's Kitchen.
Dinner
Chicken Parmesan
It only takes 8 minutes to cook this recipe in the air fryer. I think one of the keys to the crispness of the chicken is using oil or melted butter instead of the usual egg before coating.
After cooking chicken for about 6 minutes then add the marinara sauce and top with cheese. Cooking another 3 minutes allows the chicken to finish cooking and makes a great stringy melted cheese topping. This chicken parmesan can be made with another great recipe by Skinnytaste.

Crispy Crab Rangoon
I know most people eat this as an appetizer but they are so delicious and easy in the air fryer. I make up a great Asian slaw to go with them and call it dinner.
The cream cheese and crab mixed with scallions and a few other ingredients are filling. The wonton wrappers are easy to fill and fold. Spritz with oil and into the air fryer for about 10 minutes. Serve with a sweet and sour sauce and this creative recipe, by Stay Snatched, might become a weekly dinner.
Air Fryer Chimichangas
This recipe uses a tortilla and then the air fryer makes it crisp without the deep frying. I love cutting most of the oil out and making this favorite dish healthier.
The cumin, green chills and garlic powder help kick the flavors up a notch. This recipe makes a large quantity so I freeze the leftovers. Serve with rice and beans and enjoy. Make these Air Fryer Chimichangas with the recipe by Recipe Diaries.
Desserts
Air Fried Churro Bites
Homemade churros are delicious and now the air fryer provides the ability to make them in a matter of minutes. The dough is made up quickly on top of the stove and then piped onto the air fryer baking sheet. They cook for 5 minutes in the air fryer and then sprinkle with sugar. I personally like a cinnamon-sugar combination. You can find this delicious creation at Go Wise Products.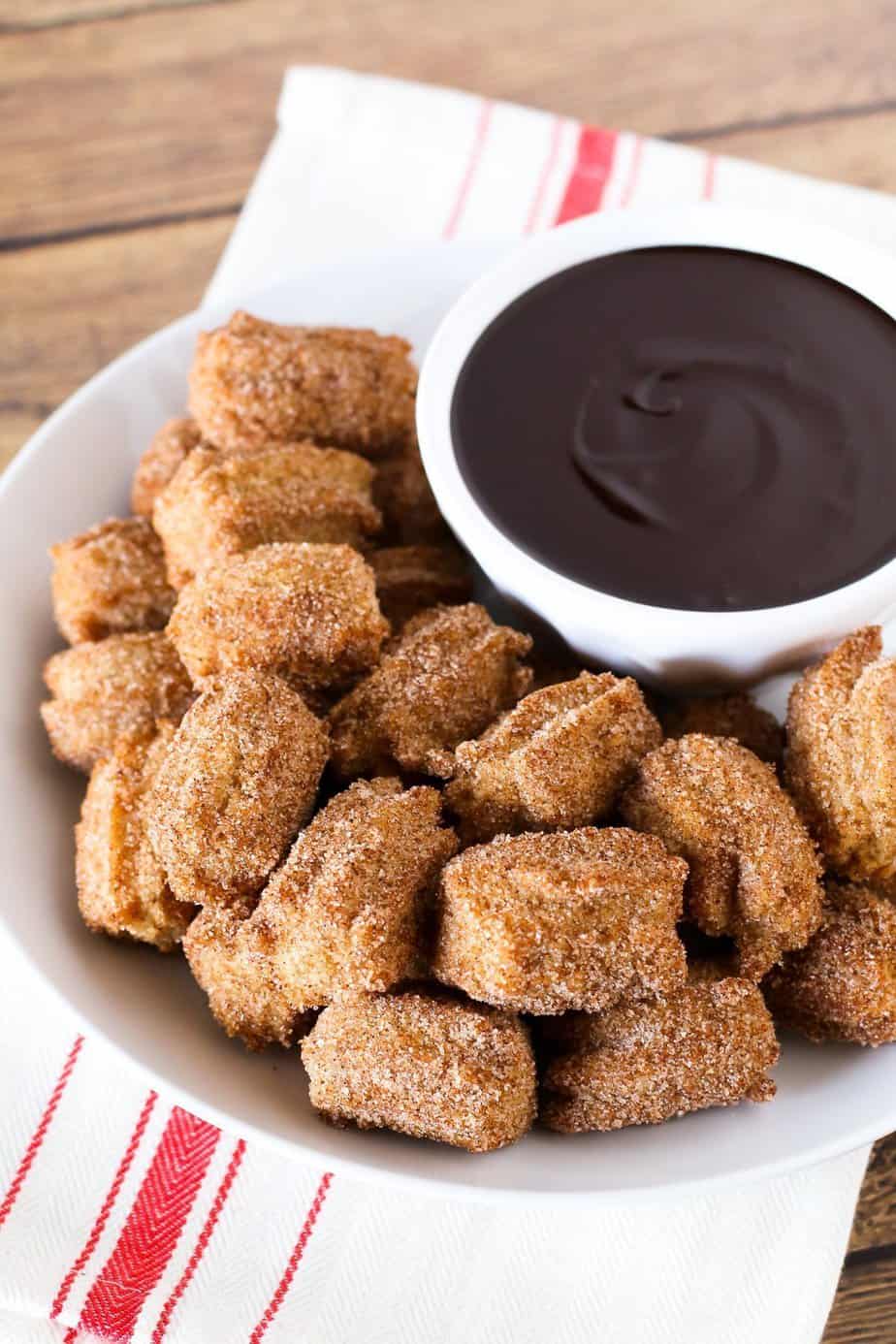 Baked Apples
A baked apple is a simple but satisfying dessert. The apples are stuffed with walnuts, raisins, cinnamon, and nutmeg with enough butter to keep it moist.
The baking time is 20 minutes and I promise you will want more than one. A healthy recipe by The Leaf.
These 10 delicious and simple air fryer recipes will be fun to experiment with as you decide if you like that new appliance. After experimenting with recipes the air fryer has my vote to use on a daily basis.
Using less oil for great taste and less cooking time is a winner in our house. I will continue to try new air fryer recipes and flavors to add to my list of meals.
You May Also Like The Following Recipes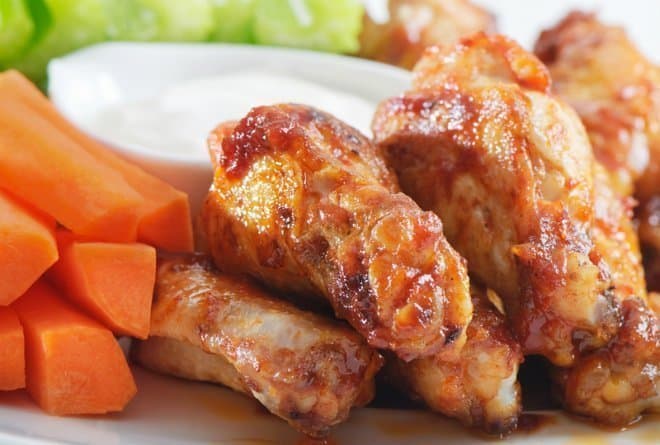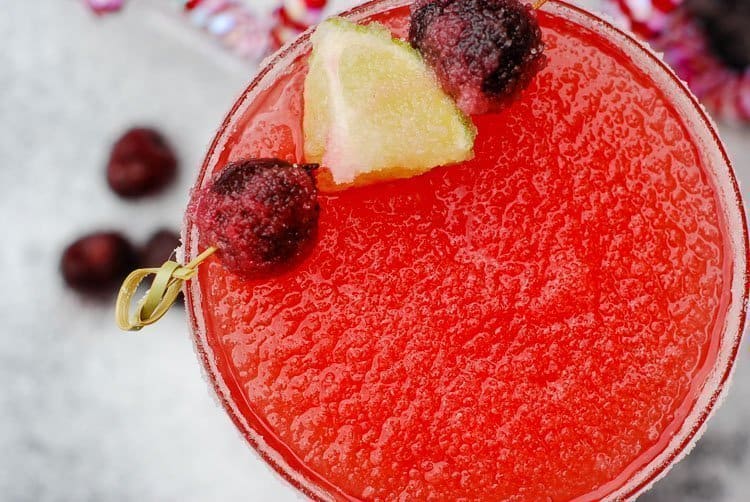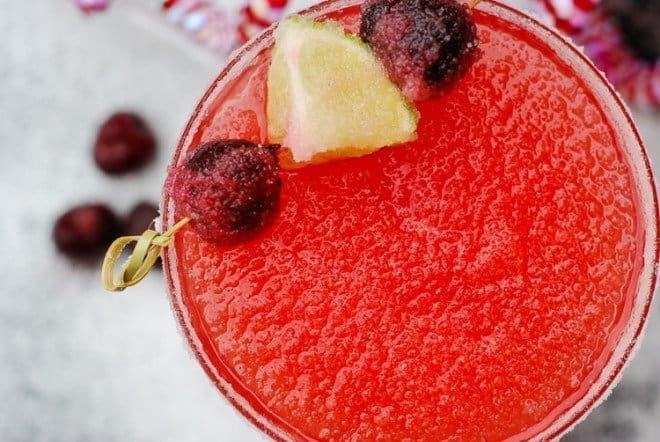 33 Slow Cooker Meatball Recipes