Slow cooker recipes are always a favorite when I'm planning a party. From a Super Bowl Bash to a potluck at church, slow cooker meatballs rule supreme. I've added meatballs to subs, sliders, skewers and supplied toothpicks for spearing those balls of deliciousness. You're gonna love these 33 Meatball Recipes you Can Make in Your Slow Cooker.
There was a time when most of my meatball recipes consisted of beef. These days, there are so many varieties of meatball recipes you can make in your slow cooker. Do you prefer chicken, beef, turkey or vegan? We've got you covered!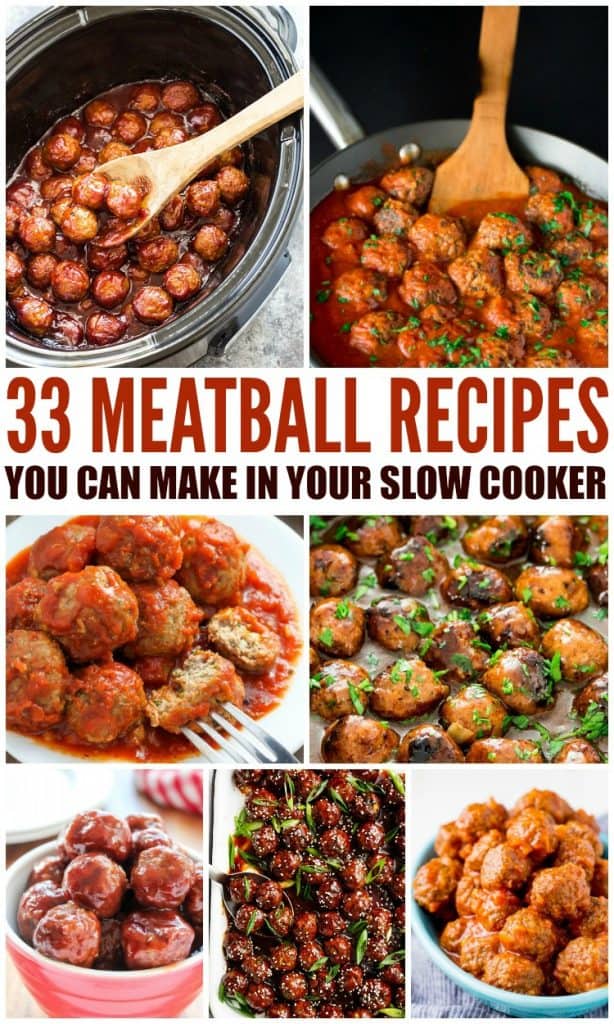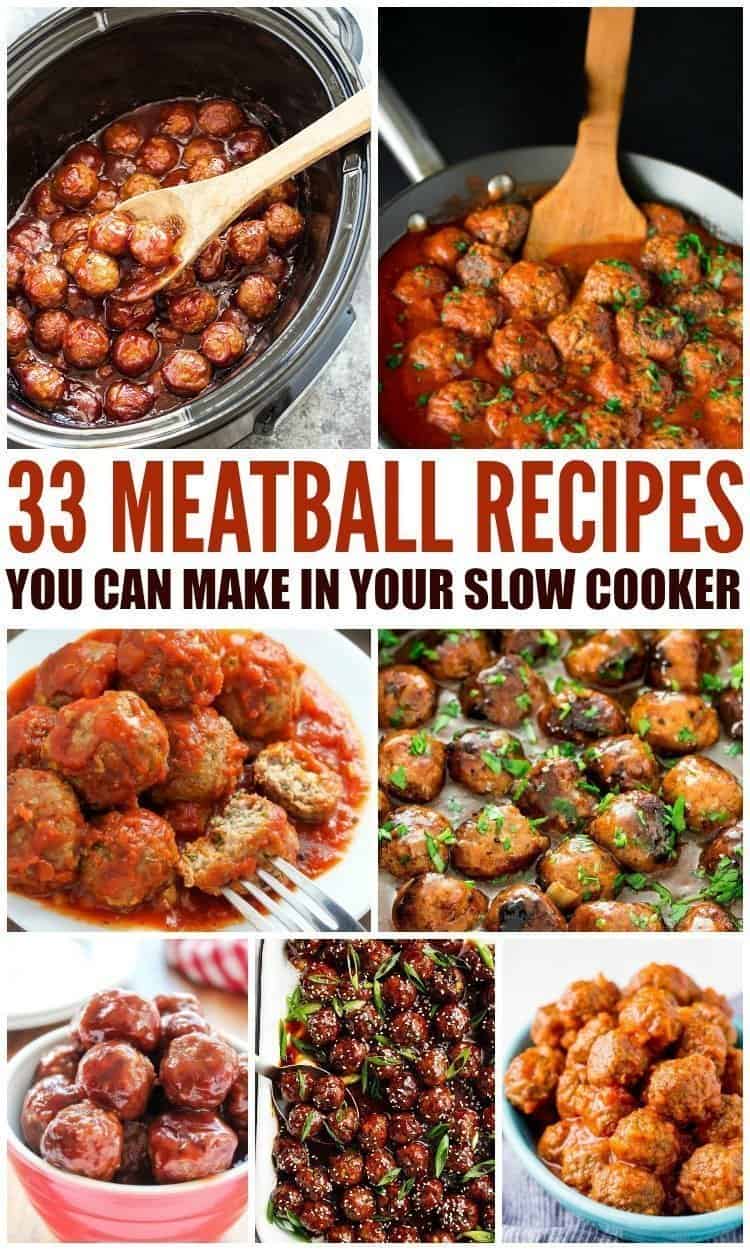 Sometimes, when the family is coming over, I'll make meatballs subs. I'll gather all the trimmings, including different varieties of cheese slices, the condiments, and some fries or baked chips. The family enjoys this simple meal and I enjoy the easy cleanup.
Usually, my youngest daughter heads to the kitchen and gets everything cleaned up. She believes that if you cook the meal, you shouldn't have to do the dishes. I totally agree! These days her husband jumps in to help. Isn't that sweet?
33 Meatball Recipes You Can Make in Your Slow Cooker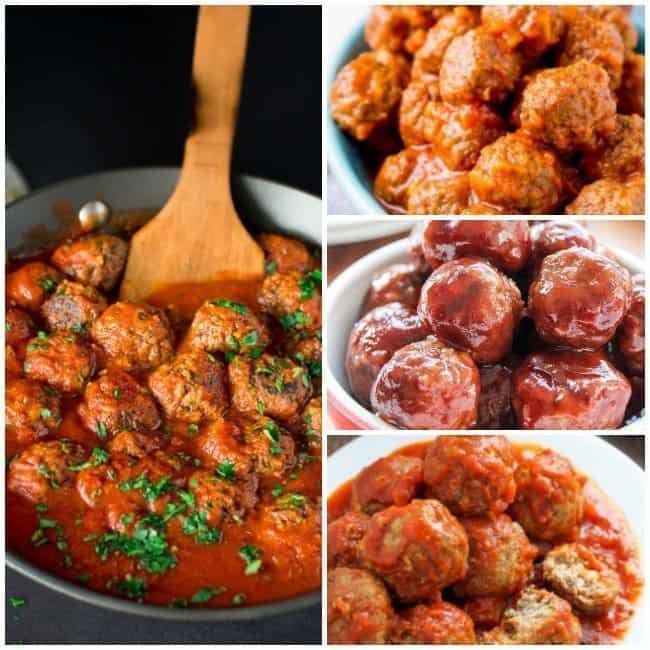 However you like your meatballs, you're sure to find several varieties that suit your fancy.

Print Friendly