Do you need a few ideas for Holiday Themed Appetizers? You've come to the right place. These appetizers are all easy to make. Plus, they are perfect for the holidays.
When it comes to the holidays, it seems like there's a party every weekend. If I'm not hosting a holiday party, I'm attending a gathering.
Why Host An Appetizer Party?
An appetizer is a small bite to stimulate your appetite for the main meal. However, these days, appetizer parties are all the rage. Forget the main course!
I always call myself a before-and-after hostess because I like to plan and host an appetizer and dessert party. It's my favorite way to entertain.
The holidays are the perfect time to gather your friends for an appetizer party. As a result, you'll be the toast of the town.
Plus, an appetizer party is an easy way to entertain. When you don't have enough seating for a sit-down dinner, host a holiday-themed appetizer party. And, it's a great way to feed a crowd.
When it comes time to celebrate the holidays, appetizers rule! If you're planning a traditional red and white themed Christmas party, you'll find plenty of recipes below to match your theme. Themed parties are so easy to plan.
Appetizers are also perfect to serve on Thanksgiving Day. Serve appetizers a little while before the feast. It gives your guests something to do and keeps them out of the kitchen – unless you want them there.
The Importance of Holiday Themed Appetizers
Are appetizers necessary? Yes! Appetizers take less time to prepare. They are a great way to get your guests mingling and talking. Guests are usually seated during the main course but appetizers are portable and encourage people to socialize.
Tips For Hosting A Holiday Appetizer Party
Offer A Variety of Appetizers – hot and cold
Make Sure to Offer Non-Alcoholic Drink Options
Map Out Serving Stations (keep traffic moving and not clogged up in one place)
Include Make-Ahead Appetizers.
Make Enough Food (usually about 8 appetizer servings per person when you're serving appetizers only)
Don't Forget a Holiday Music Playlist
Relax, Take A Deep Breath And Enjoy
Cheesy Christmas Trees
The easiest holiday-themed appetizers are Cheesy Christmas Trees. You can find the recipe below. I love making these appetizers because they are delicious and easy to make.
Plus, most of us have a Christmas tree cookie cutter. If not, use my affiliate link and buy one on Amazon. That's where I got mine and I'll make a small commission if you use my link. Thanks!!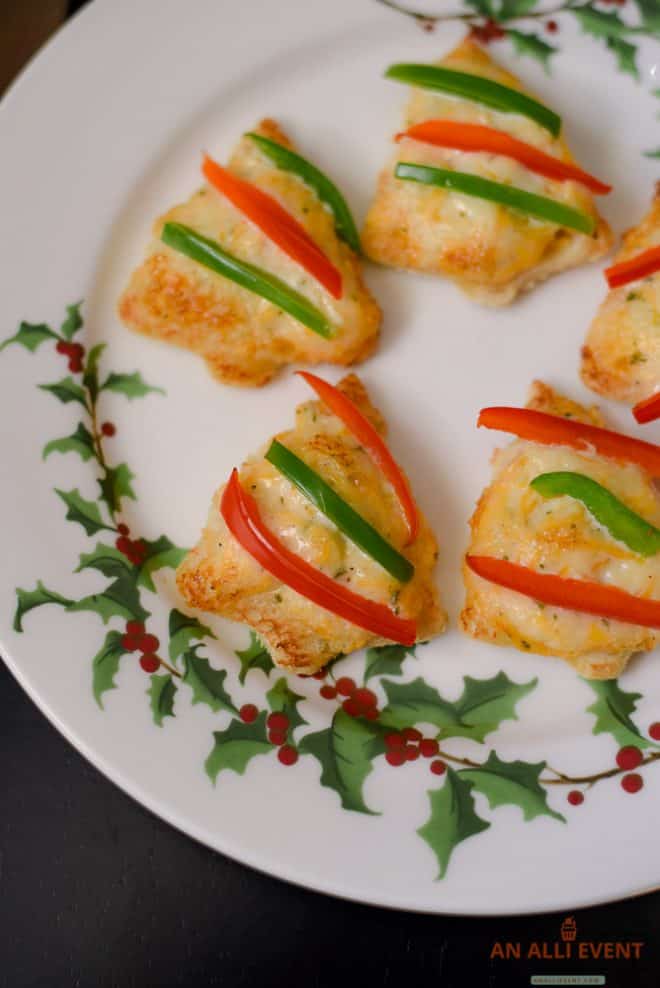 Another recipe that I always make during the holidays is Chocolate Chip Cheese Ball. It's a dessert type cheeseball and is served with graham crackers. Guests are always pleasantly surprised when they find a sweet appetizer to go along with all the savory bites.
Best Holiday-Themed Appetizers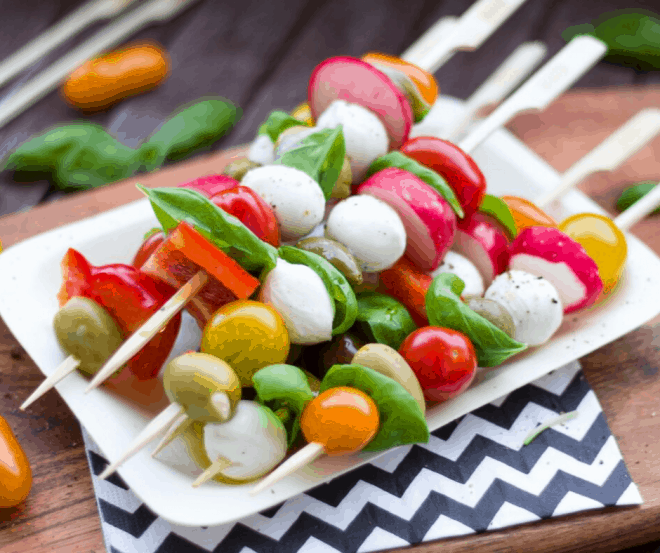 Holiday Themed Appetizers don't have to be hard to make. Check out all the festive holiday appetizer recipes below. I'm sure you'll find the one that's just right for your next party.
Holiday Themed Appetizers
These easy-to-make holiday-themed appetizers will be the hit of your party.
You May Also Like
Pecan Caramel Chocolate Candies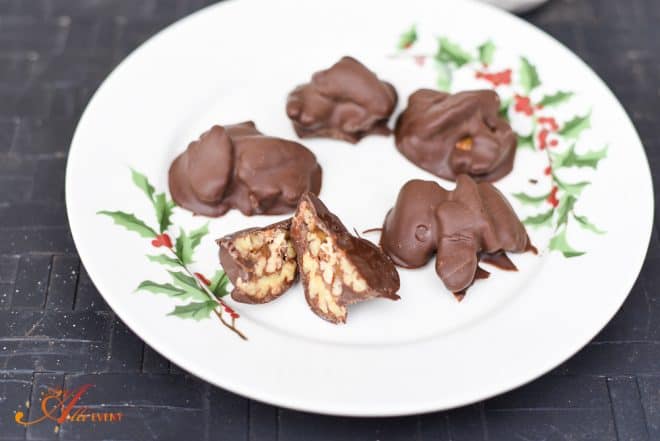 Chocolate Cake With Candy Cane Forest