School's out for summer! I'm singing this old song at the top of my lungs. I'm excited about these fun summer activities to enjoy with the grandkids.
The days are getting hotter, and longer, and the grandkids' baseball season is about to end. What in the world will the grandkids do to keep themselves entertained?
Wondering how to keep the kids occupied all summer long? See our list of Summer Activities for Kids of All Ages!
We have partnered with some savvy blogging moms and Grandmas to bring you a collection of summer fun ideas to do with kids of all ages from Pre-K up to those precious teens.
Be sure to scroll all the way down to the bottom for even more ideas!
I see lots of summer sleepovers in the future. I always enjoy having the kids over. We don't like to park in front of the TV or tablet unless it's raining or we're having a family movie night.
We like to get outside and enjoy the sunshine and I like to teach them all the games we played as kids.
I introduced some new activities and revisiting a few tried and true projects will keep us all entertained.
You don't have to do all these fun summer activities, but they are all fun!
Fun Summer Activities to Enjoy With The Grandkids
Plant a small flower garden
My youngest grandkids love to play in the dirt. Let them plant a flower garden and introduce them to gardening.
The Miracle Grow Kid's Garden is so cute and has everything (except the soil) you need to grow a small garden. They also have a vegetable garden kit.
Play in the Water Sprinkler
When my kids were little tots they loved playing in the water sprinkler. This is a fun summer activity that never gets old.
Sometimes I want to jump in and play with them. Don't forget the sunscreen!
Make Homemade Ice Cream or Sherbet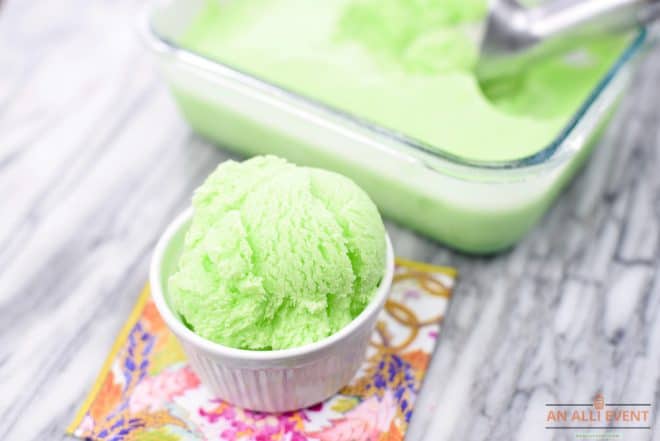 I wish I had an old-fashioned churn so I could teach them the old-fashioned way. Instead, we make homemade sherbet and no-churn ice cream.
Have a Picnic in the Park (or the backyard)
Talk about the games you played when you were young. My grandkids are amazed that I grew up in an area with no cell phones or tablets. They are amused when I talk about eight-track tapes.
Teach Them How to Shell Butterbeans and Peas (or shuck corn)
Shelling butterbeans and peas was a way of life for me when I was growing up. I want my grandkids to experience it, too. You may have to visit the Farmer's Market and buy some fresh peas and butterbeans still in the shell.
Teach them how to cook those peas and beans too.
Ride Bicycles
The grandkids and I love riding bikes together. Just remember to stay safe and wear those helmets.
Take a Walk Around the Neighborhood
Once it cools down some, take a late afternoon stroll around the neighborhood.
Sing Karaoke (Oldies Style)
Introduce your grandkids to the music that was popular back in your day. I've introduced mine to 70's music and they now know the words to a lot of these songs.
Go to an Amusement Park
When we visited Disney World during spring break, I rode every single ride with the grandkids. I couldn't hang with them at Universal. Those motion rides get the best of me.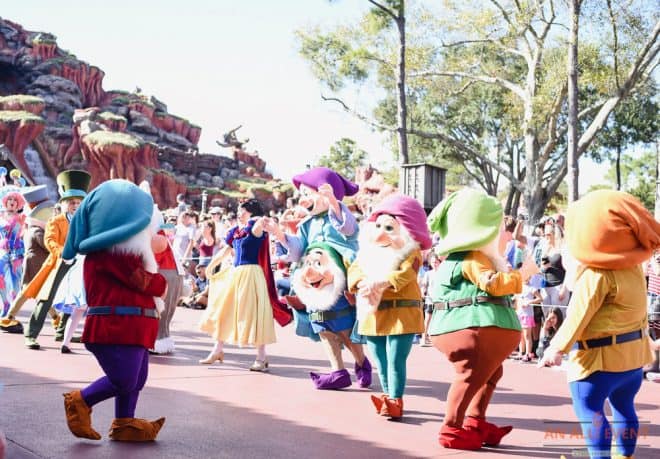 Go to the Beach
The youngest grandkids and I love looking for shells. They also like to build sand castles. Of course, swimming is always fun.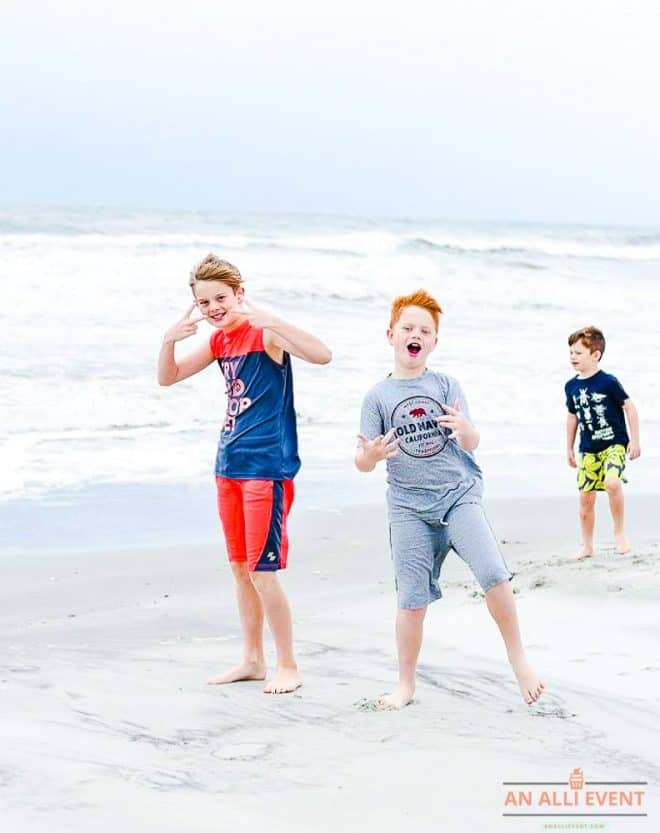 Play Mini Golf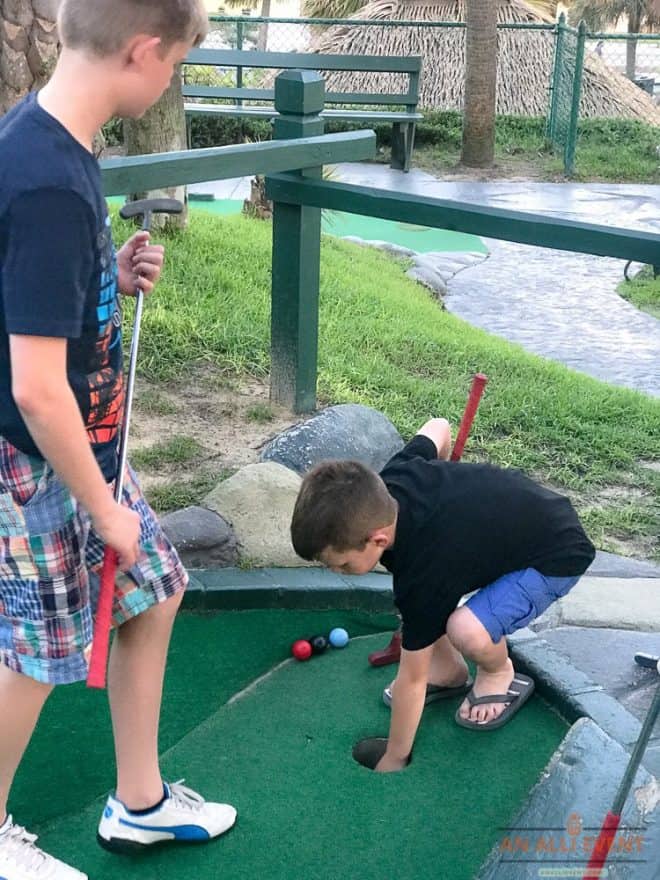 Teach your Grandchild to Play Marbles, Jacks, and/or Hula Hoop
There are bonus points if you actually hula hoop with them! You should see me doing the floss. It's pitiful but they laugh every single time.
These are all fun activities to do with the grandkids. One of my favorites that takes me back to my own childhood is down below!
Taste a Honeysuckle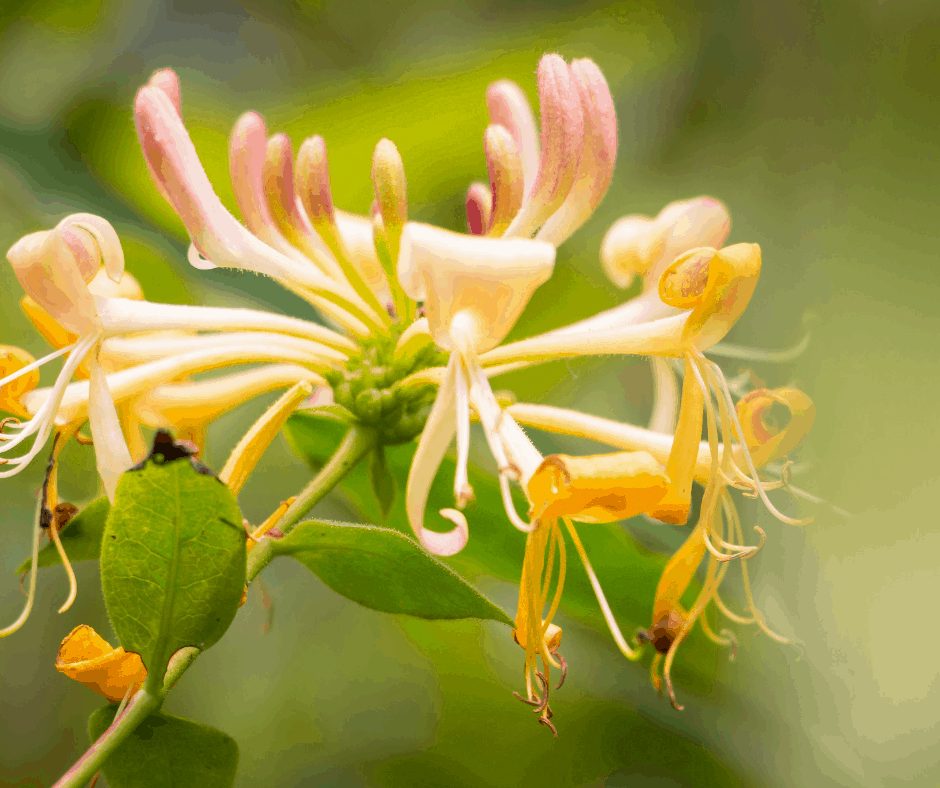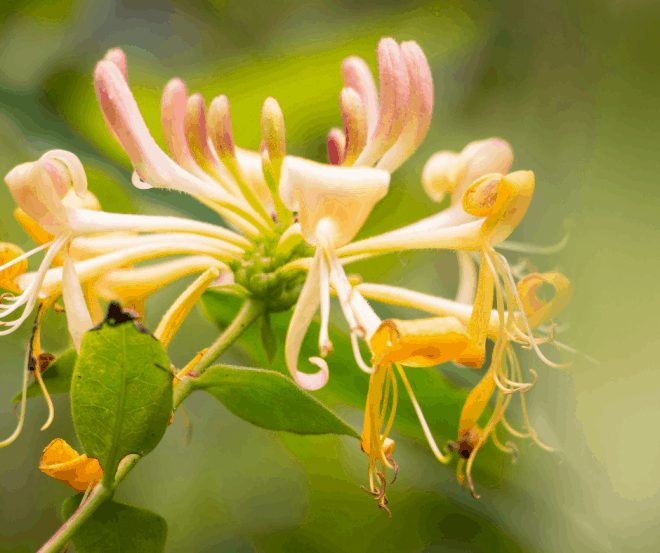 I love the smell of honeysuckle! You haven't lived until you lick that drop of nectar from the stem of a honeysuckle bloom. If you don't know how, here's what you do:
Select a bloom from a honeysuckle bush.
Pinch the bottom tip of the bloom to pull out the stamen.
Lick the drop of nectar off of the stem.
Try to Find Lightning Bugs (Fireflies) After Dark
It's sad that you don't see lightning bugs as much as you did back when I was a little girl. The edge of the woods behind my house would look like a magic garden with all the twinkling lights.
Tie-Dye a Shirt For a messy but fun activity to do with the grandkids!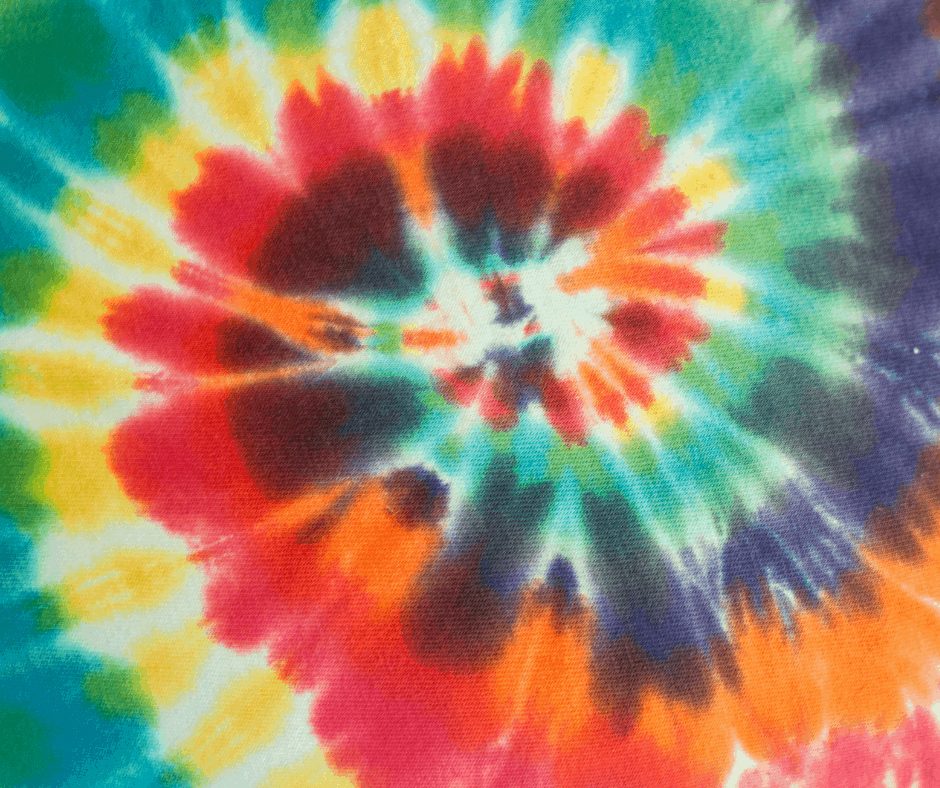 To tie-dye a shirt, you'll need:
A white t-shirt
A plastic tarp or table cover to keep the mess contained
Gloves
Dye
Rubber bands
Gallon Size Zip-Lock Bag
Helpful Hint: To make things easier, you can buy a tie-dye kit that includes rubber bands, plastic gloves, dye, a plastic sheet, and an instruction manual. Or you can use these easy instructions.
Help The Kids Make Homemade Slime
Talking about fun summertime activities, here's one of the best!
There are so many different recipes for homemade slime. I like the one made with Elmer's glue the best. You will need:
1 bottle of Elmer's white school glue (4 oz.)
1/2 Tablespoon baking soda
1 Tablespoon contact lens solution
Food coloring of your choice
Glitter (if desired)
In a bowl, mix together Elmer's glue and baking soda. Add food coloring and glitter.
Add the contact lens solution. Mix until slime begins to form.
Remove the slime from the bowl and knead a few times. If it's too sticky, add 1/4 tsp. of contact lens solution. Store in a ziplock bag.
Play Corn Hole or Croquet
This is always a fun activity to do with the grandkids. I'm competitive so watch out!
Go Fishing
I spent many summer mornings fishing in my grandpa's pond and I could bait a hook by the time I was five.
I learned how to catch, clean, and cook fish. Of course, eating them is the best part.
Watch an Old Movie
This is a great summer activity to do with the grandkids. Plus, it gives you a little break!
You deserve to rest and watch an old movie. Don't forget the popcorn.
Take Selfies
Take selfies of yourself and your grandkids. Better yet, let the grandkids snap the selfies. I double-dog dare you to post them on Facebook! I posted the selfie below of my oldest grandson and me.
Behind us are my son-in-law and another grandson. Behind them are my daughter and another grandson. I got us all in that one selfie.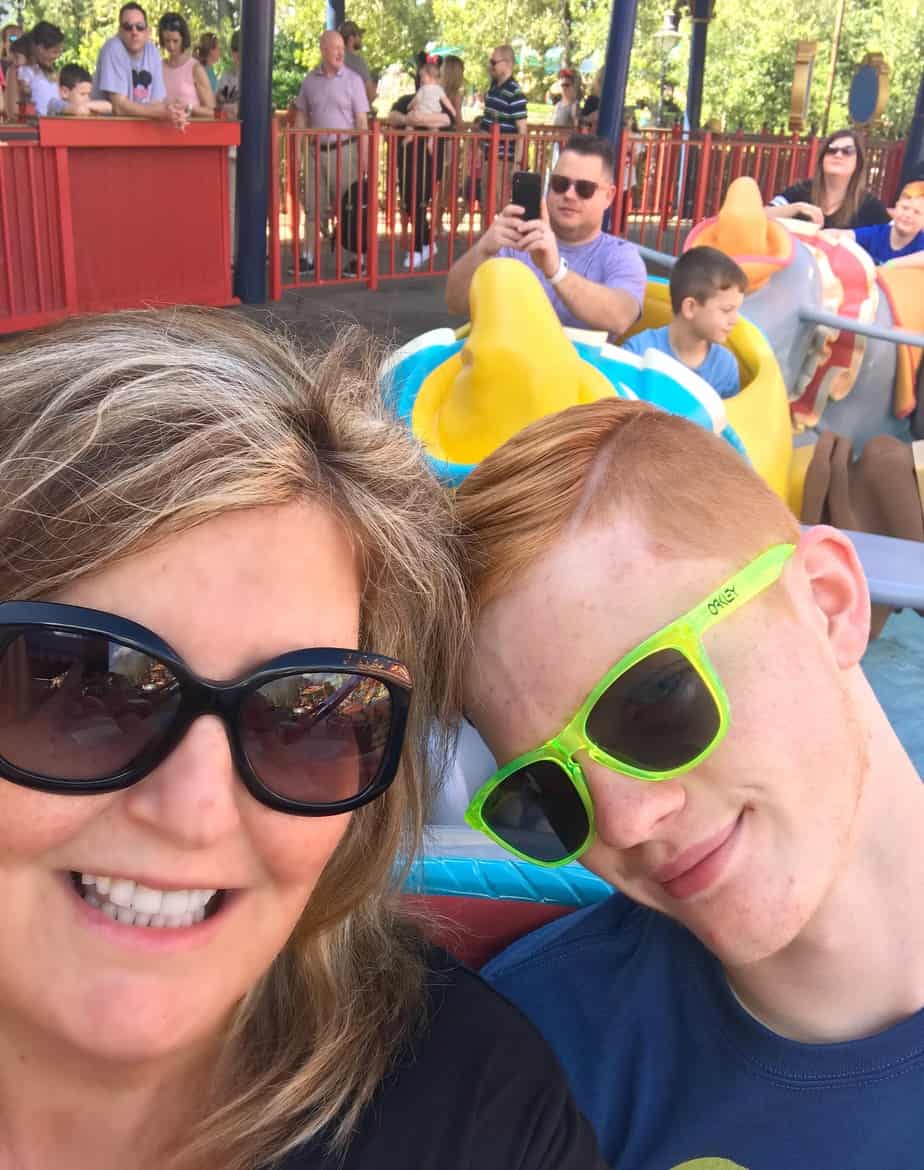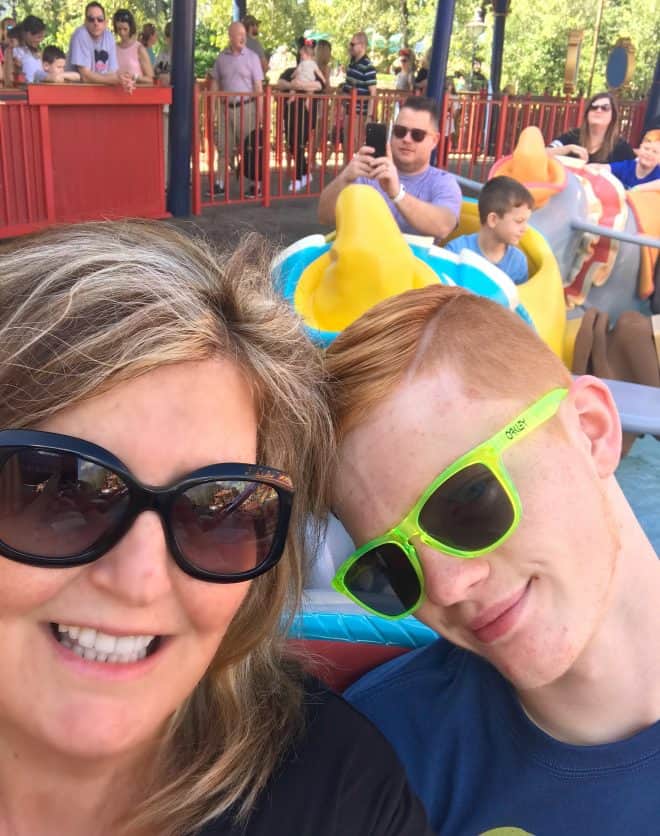 Make A Scrapbook Together to Remember the Fun Summertime Activities
Include those selfies!
Oh, and one more thing. Let them get a little bored. It helps them to become creative and gives them/you a break.
What are some fun summer activities you enjoy doing with your kids or grandkids?


Now, let's see what else we can add to our Summer Activities list! New ideas are added every day this week so Pin this post and check back every day.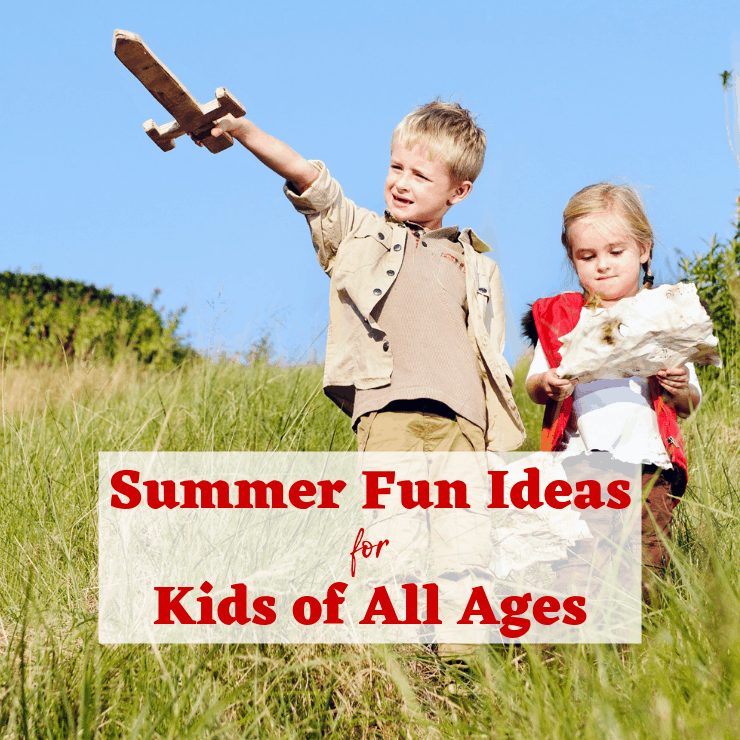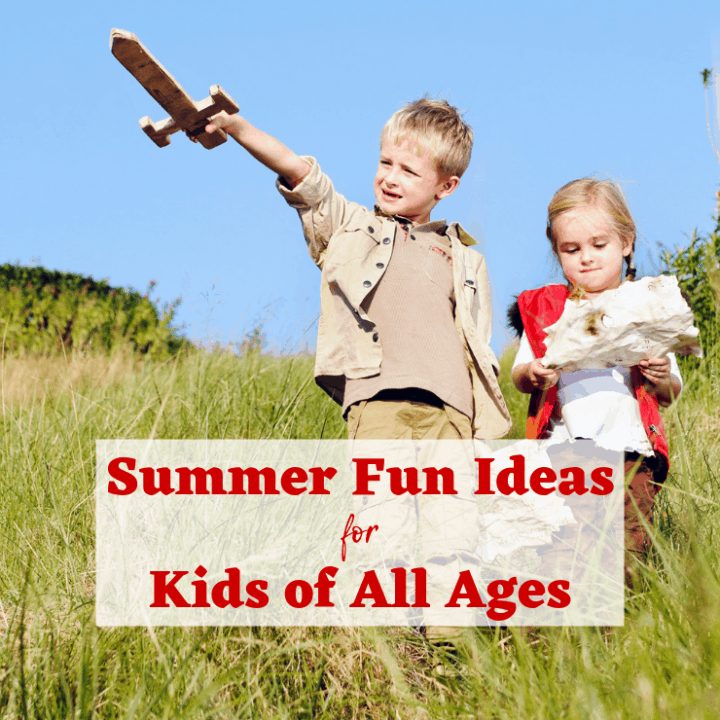 Monday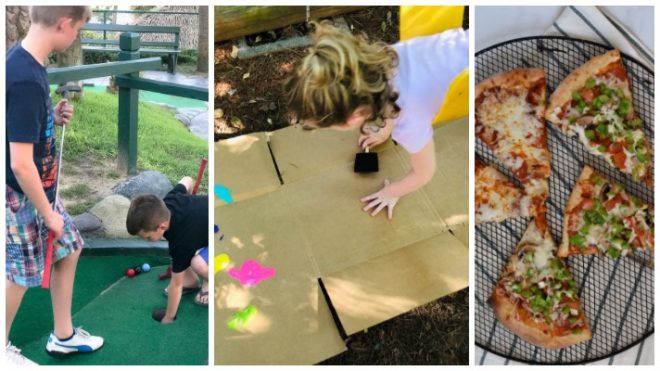 Tuesday
Wednesday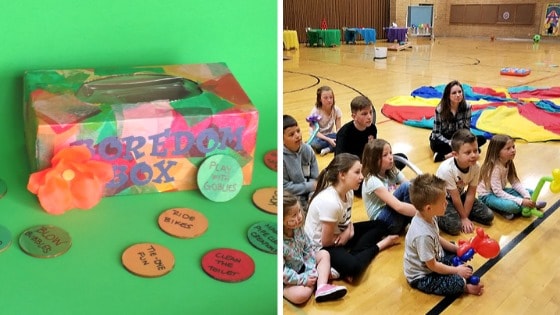 Thursday
Friday