Are you having a difficult time coming up with Mother's Day Gift Ideas for your mom? I have so many good ideas. Make sure you read all the way to the bottom to see some even more great gift ideas including my favorite pillows.
Several years ago my mom confided in me that she didn't need or want anything else for her kitchen. At her age, she had plenty of stuff. Her cabinets were full and running over and she didn't have room for anything else.
Your mom may be the complete opposite. She may enjoy adding a new tool to her kitchen gadget collection.
Whenever I'm buying a gift for someone, I try to put myself in their shoes. I don't buy something I think I would like. I try to gift something I think the recipient will love and appreciate.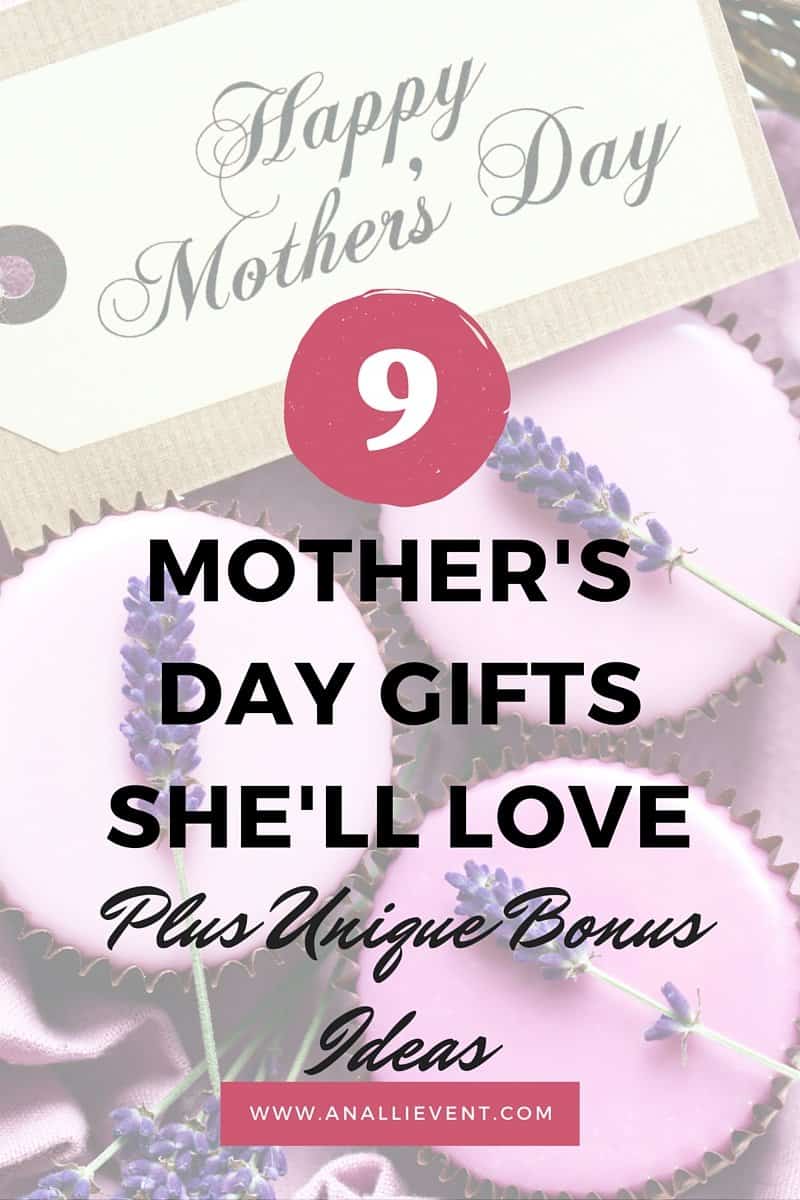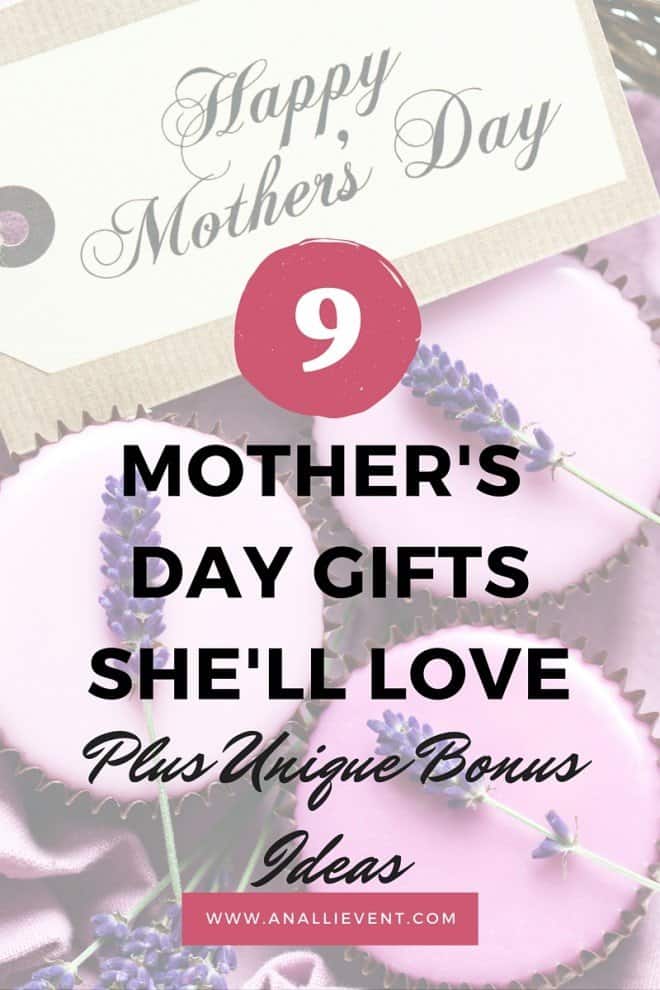 Memories last so much longer than a bouquet of flowers (why not give both?) or stuff that's not needed or even wanted. Keep that in mind when you're making a list of favorite Mother's Day Gift Ideas for your mom.
Also, keep in mind that most moms put everyone else before themselves and will probably love and appreciate anything you give them.
9 Mother's Day Gift Ideas
1. Dinner and a Movie
Who says you have to serve mom breakfast in bed? What about a girls' night out? If you have sisters, invite them along, too. I have a feeling your mom would love to spend the evening with her girls. It doesn't even have to be on Mother's Day.
2. Brunch and a Shopping Trip
Does your mom like to shop? Instead of buying her a new outfit or a purse that you're not sure she will like, take her to brunch and shopping. Pay attention to the outfit, purse, jewelry, etc. that she's drawn to, and buy it for her. You're making memories and getting her something she really likes.
3. Gift Card
Some people think gift cards are impersonal, but I don't think that way at all. Here are some gift card ideas that any mom would love.
Netflix for the mom who loves movies
Ebook gift cards for the mom who loves to read
Spa or Mani/Pedi gift cards for the mom who loves to be pampered
Restaurant Gift Cards for the mom who loves to try new foods
DIY Gift Cards (housecleaning, gardening, yard work, cooking together, etc.)
4. Weekend Getaway
This one can be a tad more pricey and takes a little planning, but mom is worth it, right? Remember, memories are more important than stuff! Whisk mom away for a weekend at the beach or spa or mountains or wherever her happy place is.
5. Gardening Supplies
If your mom likes nothing better than puttering away in her garden, buy her new gardening tools and a beautiful tree/flower/plant. Better yet, help her plant it. You're spending time together and making precious memories.
6. DIY Gift Basket
My middle daughter is the best when it comes to creating DIY Gift Baskets. Buy a pretty basket that your mom will love and fill it with whatever her hobbies/likes are.
Is she a tennis star? Fill the basket with new tennis balls and a cute tennis outfit or new tennis shoes.
Is she a gourmet cook? Fill the basket (or use a stockpot or colander as the basket) and fill it with gourmet food items she'd never splurge on for herself.
Coffee lover? Fill the basket with everything a coffee lover would want, including a mug, french press, and/or coffee grinder.
Beach Lover – Fill a beach bag filled with sunscreen, a book, flip flops, chic sunglasses, and a bright, colorful, plush beach towel.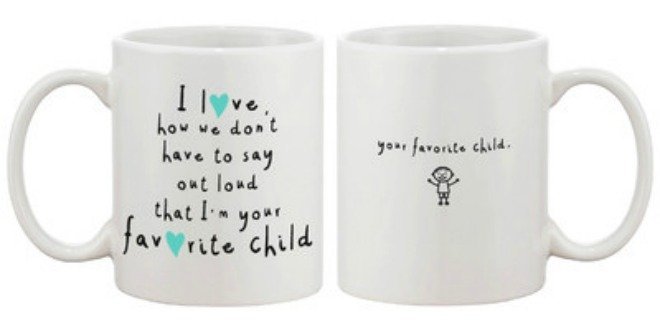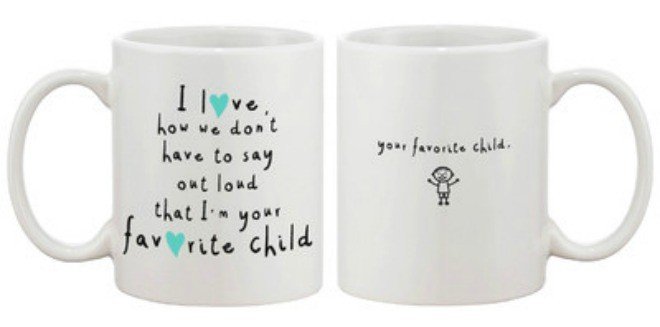 (You can get this favorite child mug at wayfair.com.)
7. Photo Session
When was the last time you had a photo shoot of just you and your mom? Book a mini-session with your favorite photographer and grab Mom for a photo session and lunch.
Don't forget to smile. After you receive your photos, frame one for Mom and one for yourself. Trust me, she'll cherish this one forever and you will, too.
8. Take a Class/Lesson Together
Is your mom artistic? Adventurous? Loves to try new things?
Book a painting class for the two of you. What about a cooking class? Cake decorating? How about a tennis or golf lesson? Horseback riding, anyone?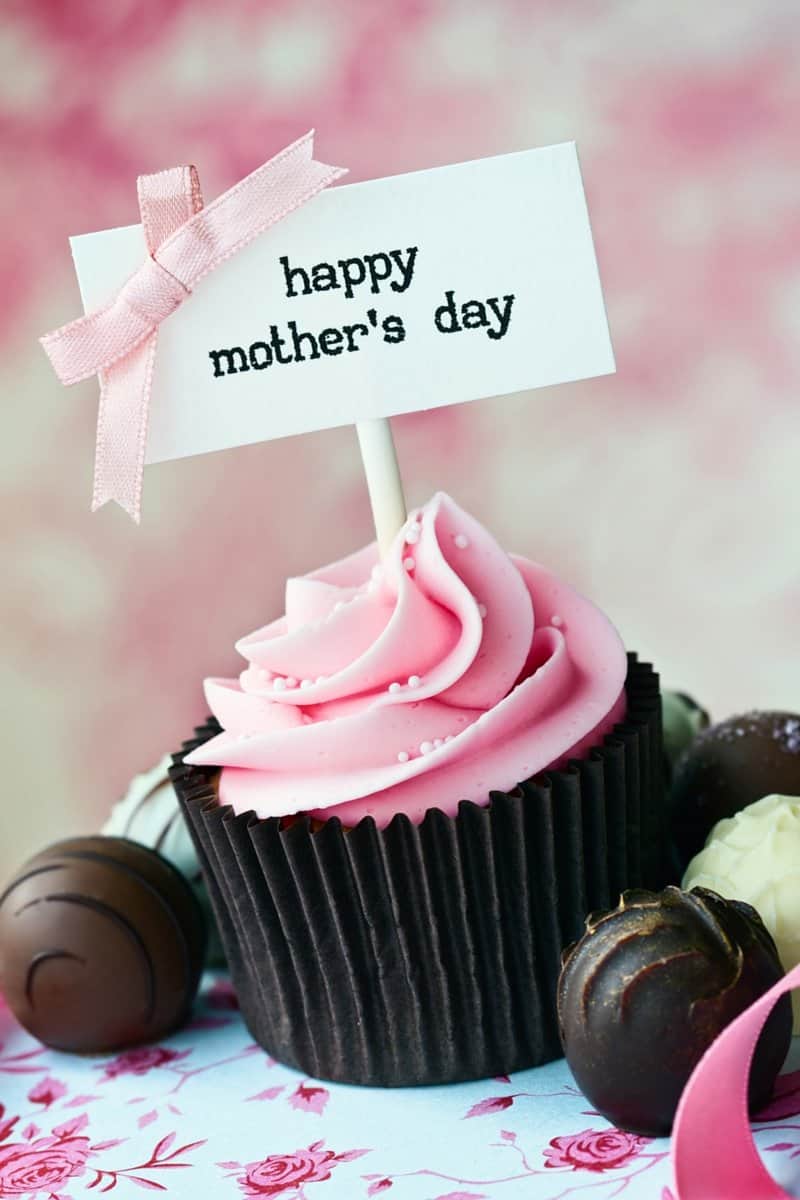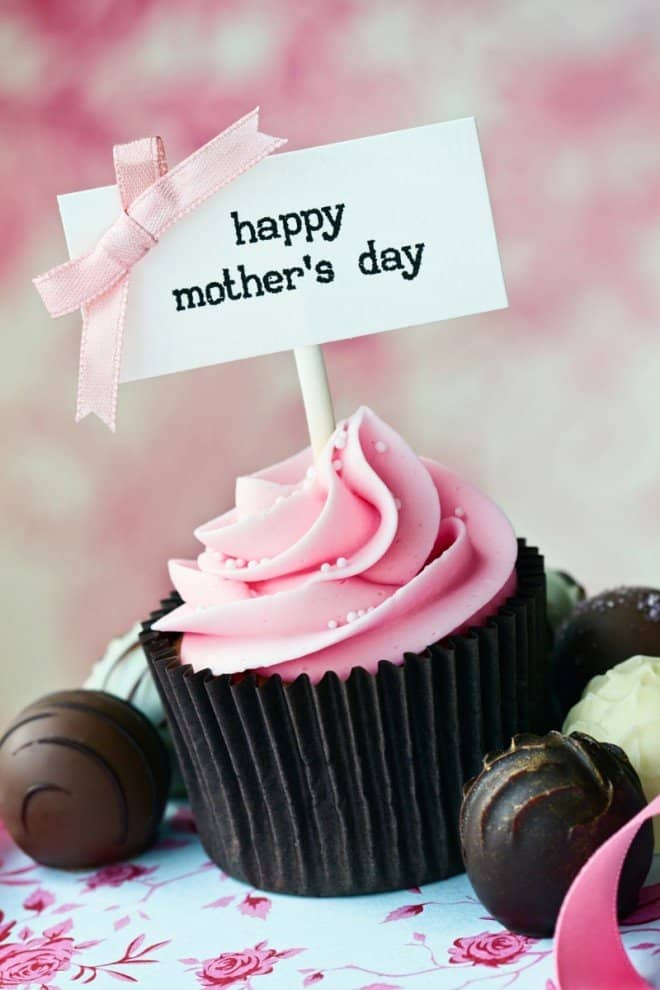 9. Monthly Subscription Boxes
Want a gift that keeps on giving? What about a monthly subscription box for Mom? Whether she's into cooking, makeup, art, fashion, or just about anything, you can find a subscription box that mom will love.
I hope I've inspired you with these 9 Mother's Day Gift Ideas for mom.
If you don't live near your mom and can't be with her on Mother's Day, make sure to set aside some time during the day to call and talk to your mom.
Sadly, my mom graduated to heaven the day before Mother's Day in 2016. I will always remember having the best conversations with Mom on the phone. If your mom has passed, you'll want to read this post: 7 Ways to Survive Mother's Day Without Mom
If you're sending a gift through the mail, don't forget to mail the gift early.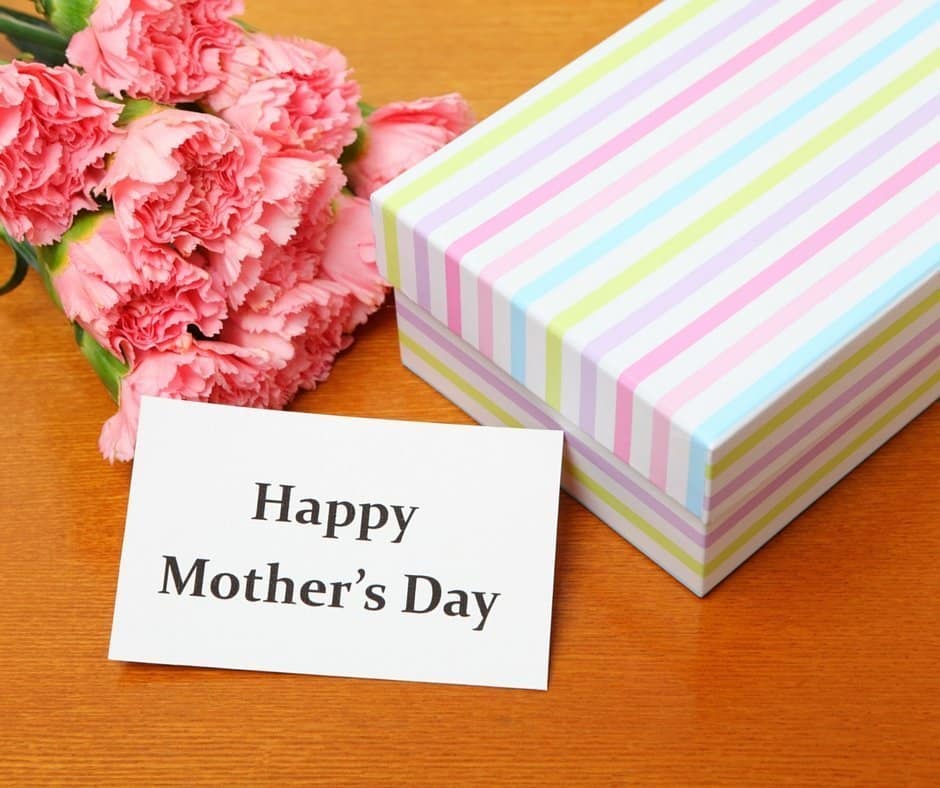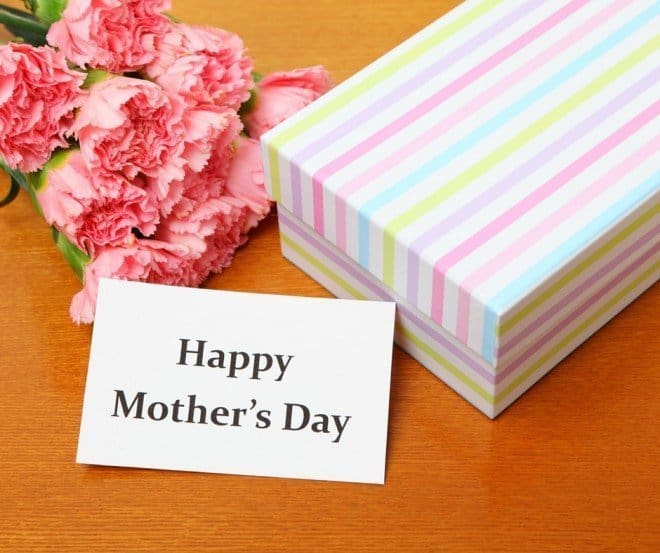 Bonus Tip: If you're a great cook, go beyond making dinner or brunch for mom. Give her jelly or jams that you've made yourself. What about infused olive oil or infused kinds of vinegar?
Here are a few brunch ideas and a free Mother's Day Gift Tag Printable!
Check out more of my favorite Mother's Day Gifts below! Just click on a pic to shop straight from this post.


You Will Also Love These Posts!
Post Updated on April 21, 2022