I enjoy putting together Mother's Day favors for all the moms at my church. I'm on a budget so I have to find creative ways to honor our moms without spending a fortune. That's why I'm always on the lookout for Inexpensive Mother's Day Gifts for a Crowd.
I'd love to do my best Oprah impression and say, "you get a car and you get a car . . ."  Unfortunately, I can't give away cars but I can give small gifts to let the moms know how much we honor and appreciate them all.
Every year, I have more moms to buy for. Growth is a good thing, but it also means I have to be frugal while I'm on the hunt for the best gifts.
Also, I want to give moms a gift they will actually use. I don't want to grab cheap gifts that will be thrown away.
I also don't like to reinvent the wheel. So, when I think of a cute idea, I immediately search for free printables from creative bloggers. Saving time and money is such a thing with me.
Let's take a look at some good ideas!
Mother's Day Hand Sanitizer
I'm on the ball this year and these are the gifts I'm giving. Shhh, don't tell the moms at my church.
I found inexpensive hand sanitizer at Bath & Body Works. When I purchased them, they were 5 for $6.00. You can't beat that price. I went with the Adventure Awaits hand sanitizer sets. They include Vanilla Coconut, Pineapple Colada, Honolulu Sun, Hawaiian Pink Hibiscus & Mango Mai Tai – perfect for spring and summer. So, I loaded up on these babies.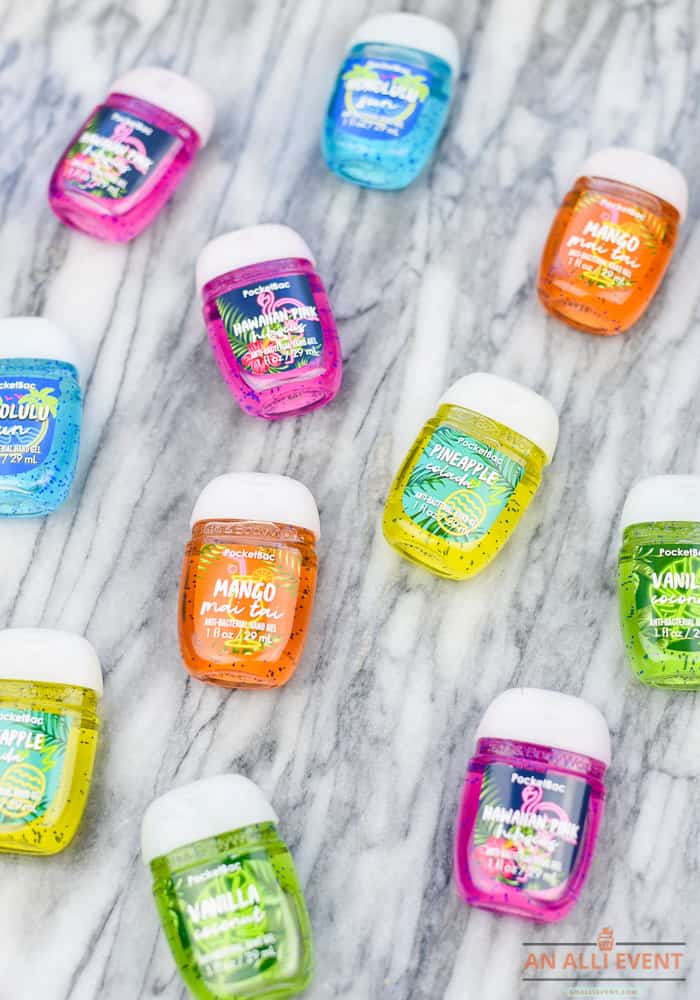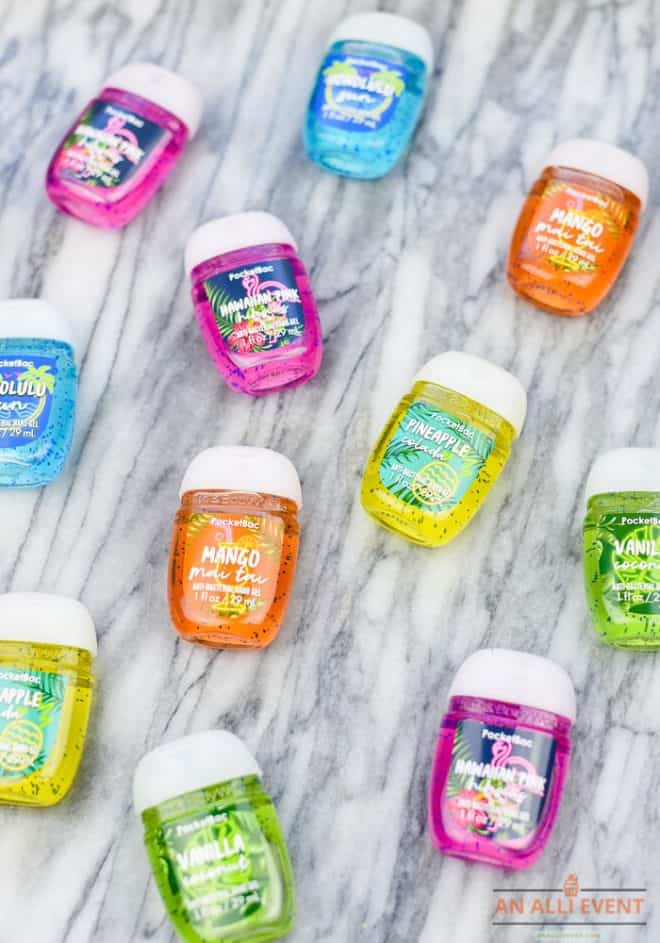 This is the perfect FREE gift tag for these hand sanitizers. I don't have to make gift tags and these are adorable. The glue dots are available on Amazon. If you've never used glue dots, order them now! They make attaching small gifts to gift tags so much easier. Where have these been all my life?
Last year, I decided to do chapsticks for all the moms. In my opinion, you can never have too many lip balms. Of course, I had no idea I would have to visit five Walmarts to find enough lip balm sets. I bought every lip balm in all five stores. I was looking for a particular one, but I finally settled for whatever flavors they had in stock.
You're The Balm Lip Balm Gift Idea
When I gave lip balm to the ladies at my church, I purchased packages of three, dropped them into small zipper bags and stapled a tag to it. Done and done. Those tags were personalized for my church. But I didn't forget about you.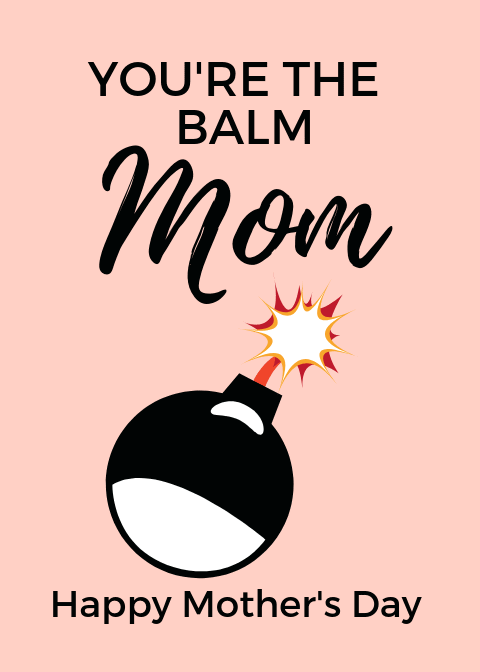 I've made some new tags. These are perfect for the round lip balm. The background is a light pink but my printer is almost out of colored ink. It's a pale, pale pink that doesn't show up in the photos. Oops.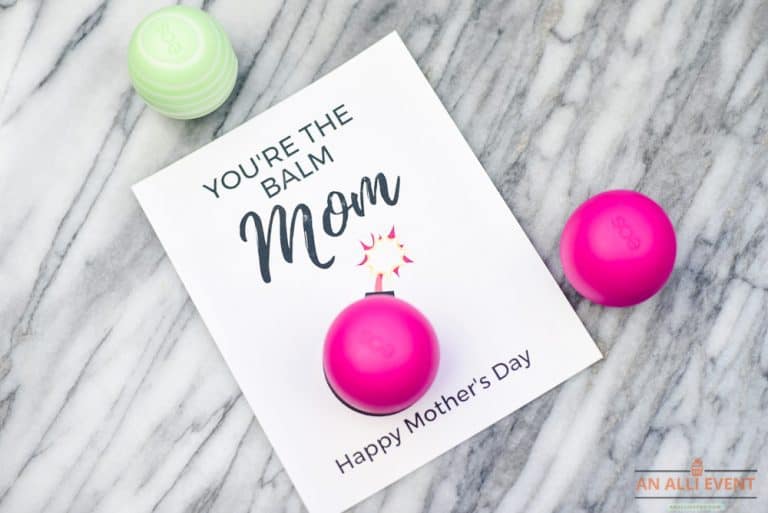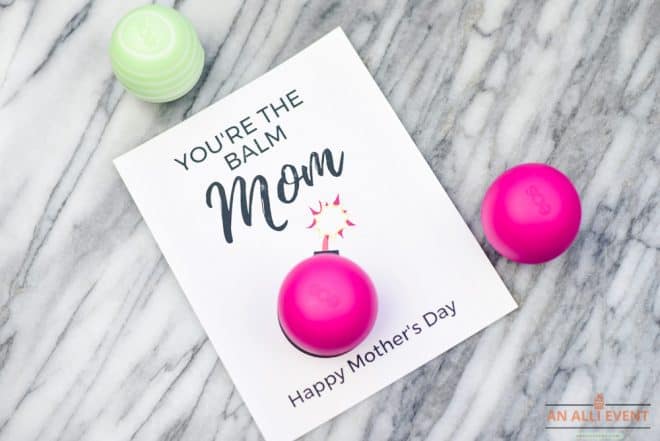 I used glue dots (love those things!) to secure the lip balm. Also, I intentionally made the bomb bigger so the black outline can be seen. Download the free gift tag by clicking here >>>> Balm-Mom-Free-Printable


More Inexpensive Mother's Day Gift Ideas For a Crowd
Wooden Spoons – Share your favorite cookie recipe and attach it to wooden spoons with a pretty ribbon. It doesn't get any easier. Here is my favorite chocolate chip cookie recipe free printable >> Chocolate-Chip-Cookies-Recipe-Free-Printable
Make sure to use thick card stock to print out your free printables. Enlist your family to help cut out the tags and attach them to the gifts.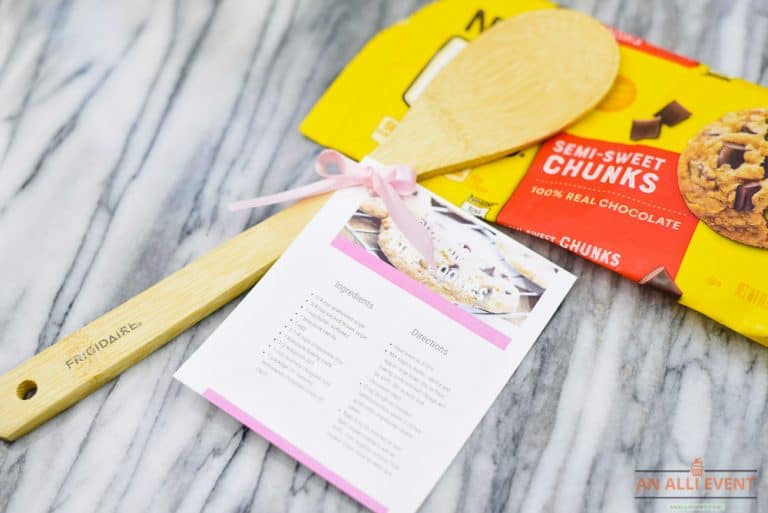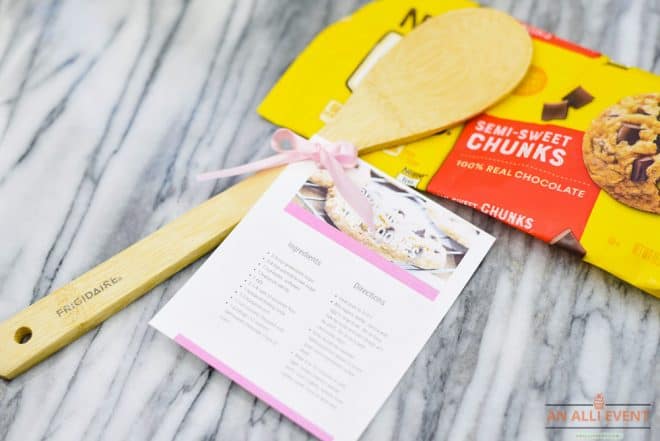 You can see the recipe below.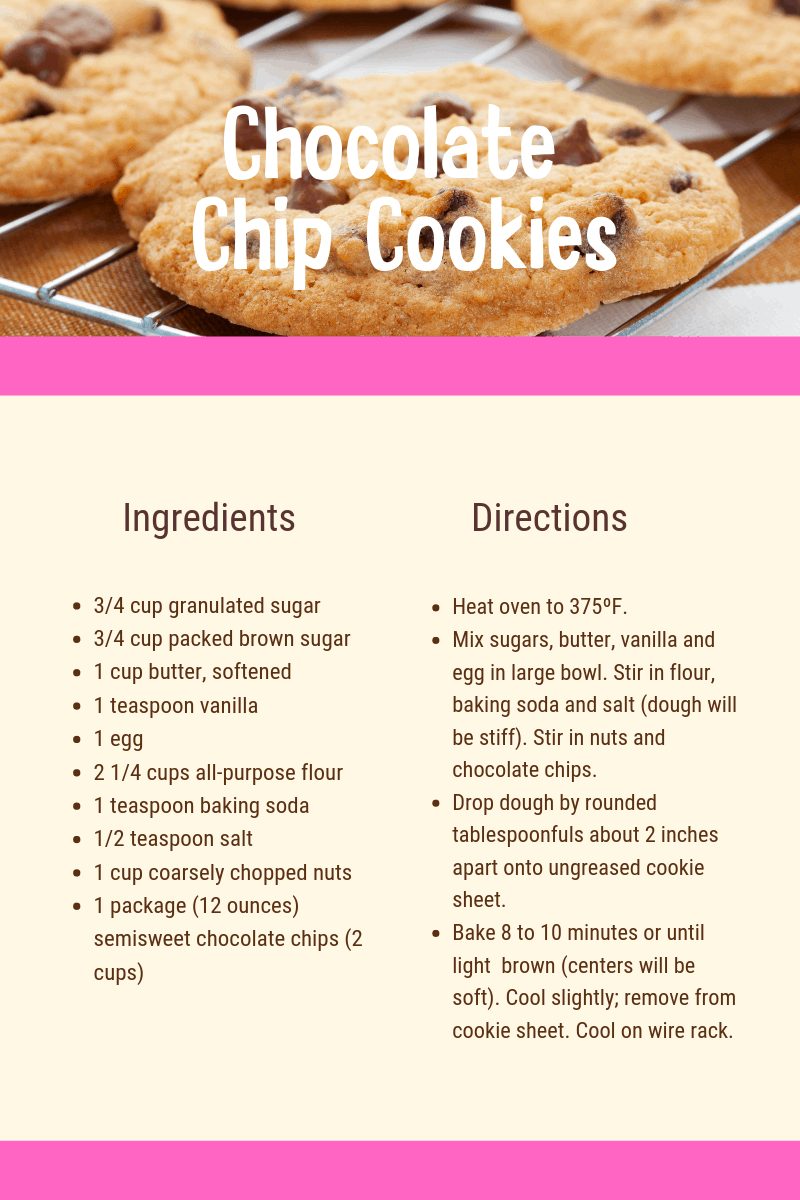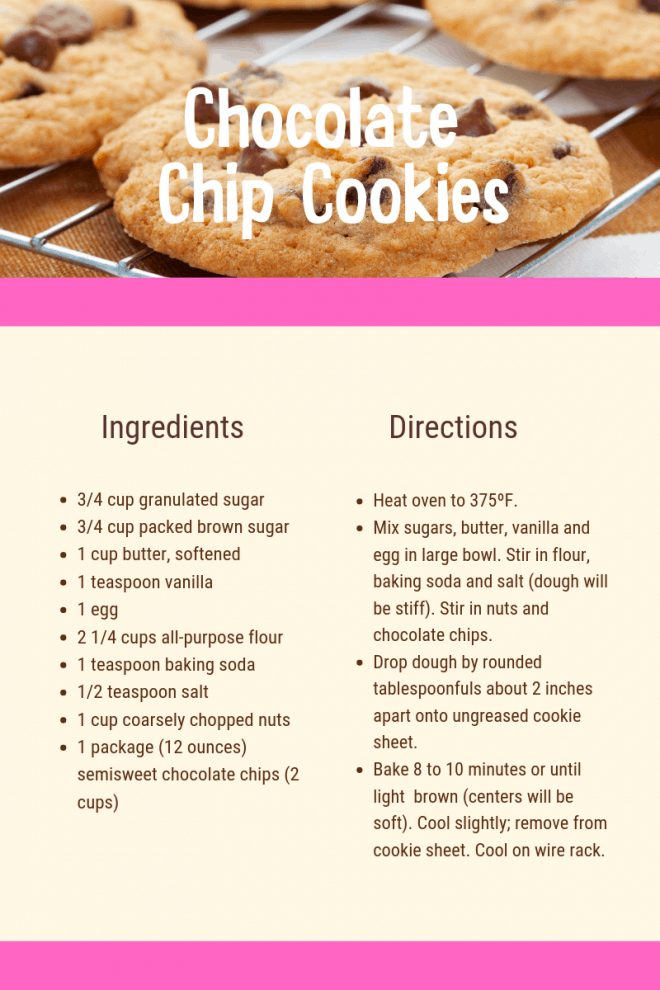 Lavender Foot Soak – Buy this in bulk and pour it into jars. Attach this label with glue dots (several) and you're done. Free Printable >> Lavender Foot Soak Free Printable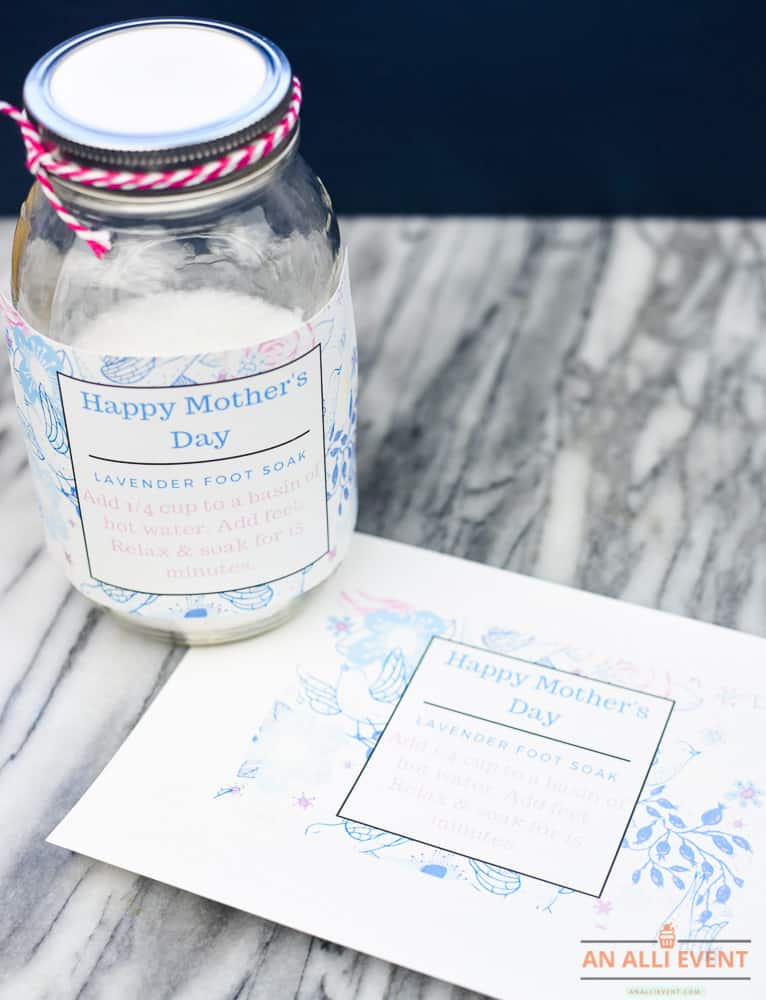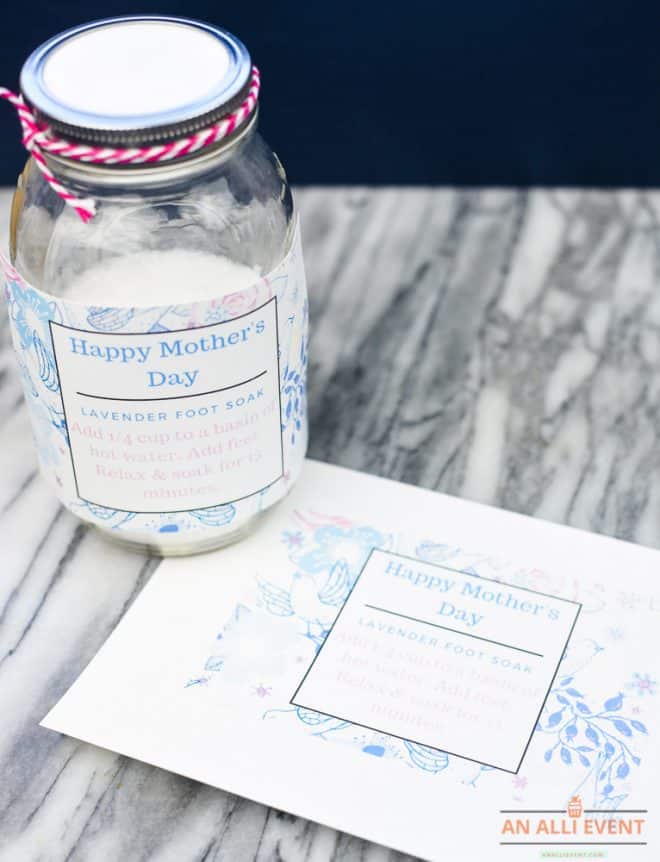 Pedicure Set – A few years ago I gave all the moms little pedicure set in jars. I included foot scrub, nail polish, file, and a bath sponge – all from Dollar Tree!
I hope you love these Mother Day gift ideas for a crowd. They are all inexpensive ways to let moms know how much you care.
You May Also Like
10 Favorite Desserts for Mother's Day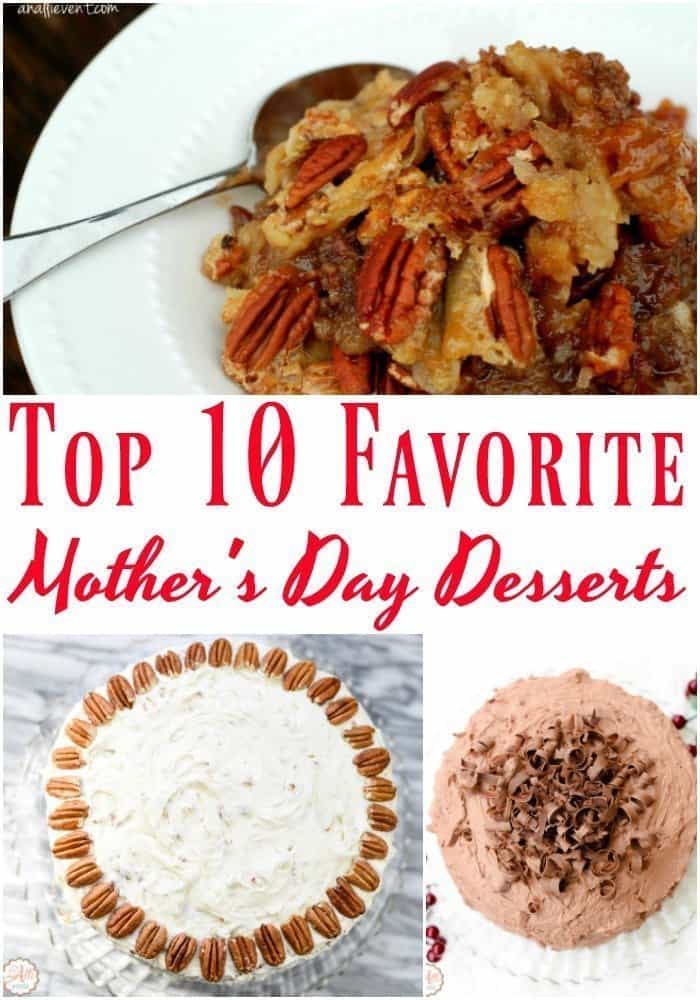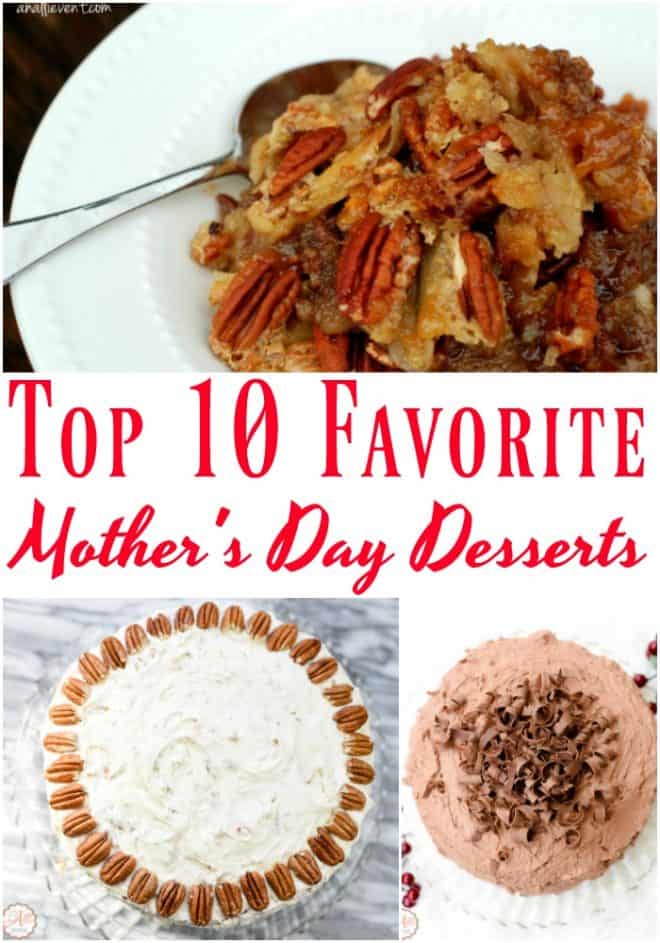 Meaningful Mother's Day Gifts She Will Love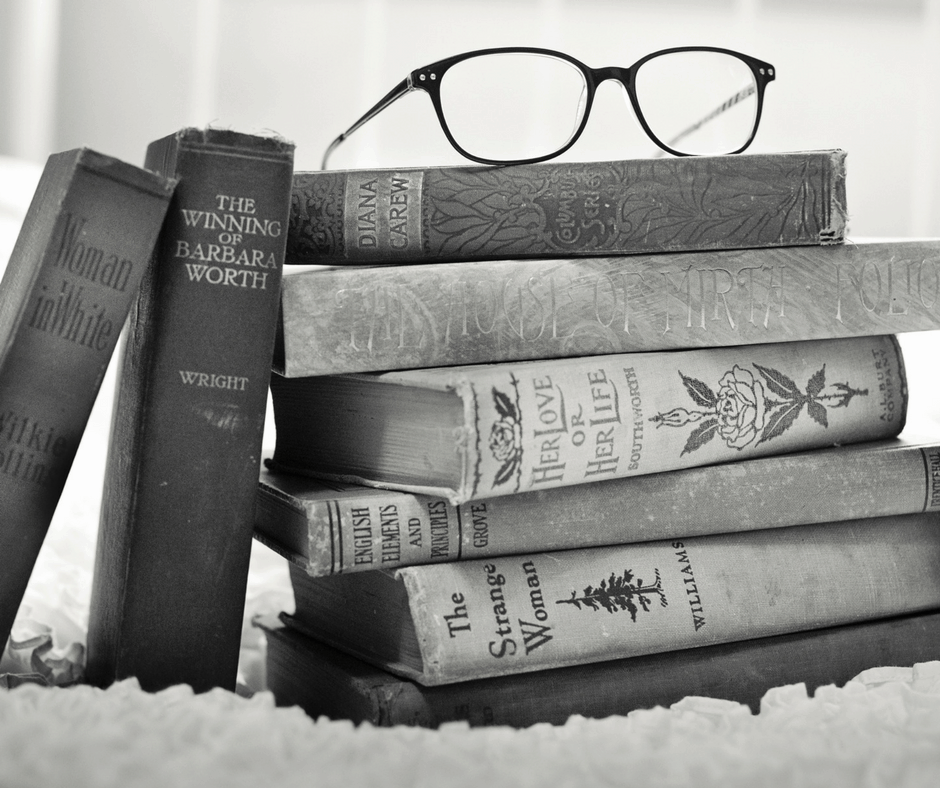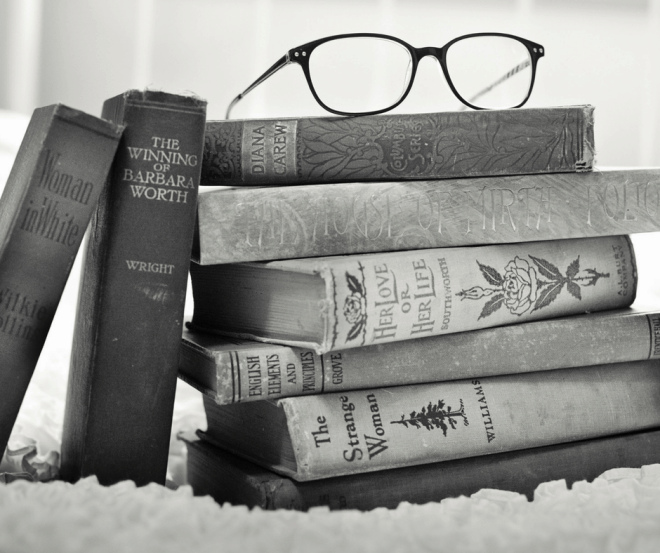 7 Ways to Survive Mother's Day Without Mom